That is what has kept the Jackson Hole Playhouse alive for decades, according to owner Vicki Garnick.
There were many times Garnick felt fearful of losing her playhouse. But now, in a time when her life's work and passion are considered nonessential, she knows she can't keep the doors closed any longer.
"If I can employ actors who are looking for work, I'm going to do that," Garnick said.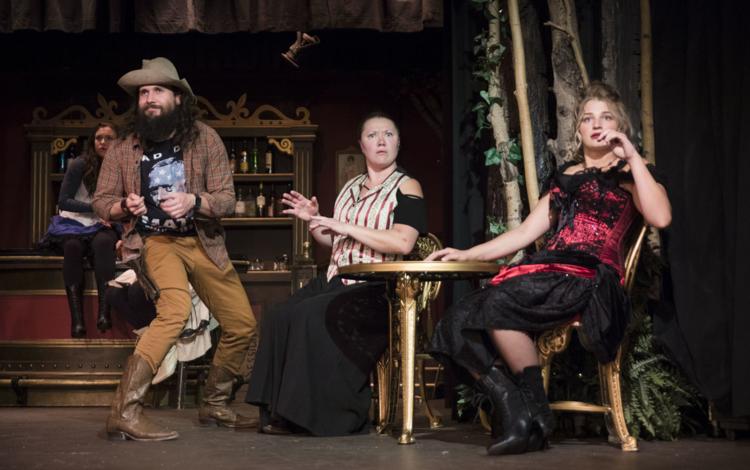 With Broadway in New York City closed at least until September and thousands of actors out of work across the nation, Garnick decided to raise the curtain on her stage. On Thursday "The Ballad of Cat Ballou" will open for the summer, starring professional actors from across the West.
According to Garnick, Playhouse protocol has completely shifted since the last time it welcomed an audience. For the summer the Playhouse will run at about 33% capacity. All staff are required to wear masks and gloves, tickets will be scanned, sanitation stations are placed throughout the theater and audience members will be seated in every other row with two seats between each party.
"We need to reach that 35% just to barely pay the bills," Garnick said.
Garnick said the cast of "Cat Ballou" began rehearsing a little over a week ago, after spending their first two weeks in quarantine.
Every rehearsal begins with face masks, temperature checks and the disinfecting of all surfaces. For Garnick and cast members these are small sacrifices to keep everyone safe and to continue to do what they love.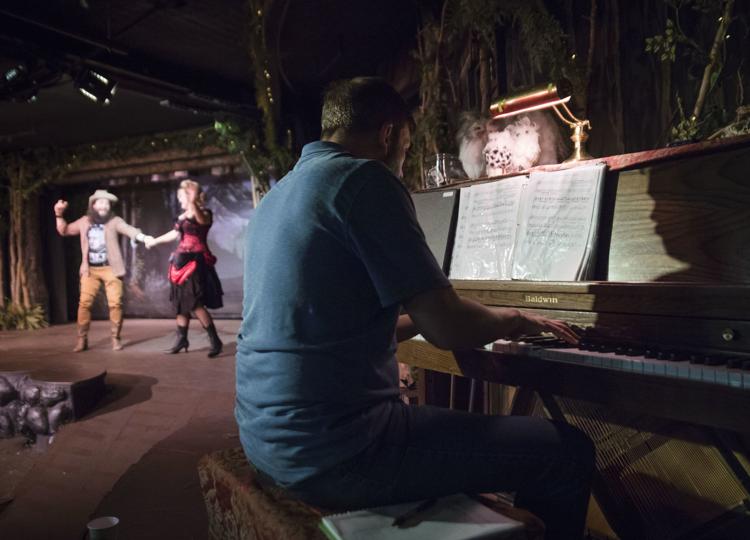 Nikole York, who plays Cheyenne Rose in this year's production, said the Jackson Hole Playhouse has been her haven throughout the pandemic.
"It feels very safe," she said. "It feels like a family. It feels like a home."
Garnick said the theater in one of Jackson's oldest remaining buildings isn't just a haven for the cast, but is also a place for the entire community to let go, laugh and keep the performing arts alive.
"We need the help of our community to help us stay here," she said. "The arts must go on."
York recounted how for the past few years a little girl named Sydney has come to the Playhouse and requested that Sydney Howell, who plays the title character, sing "Jolene" during the dinner service. The girl's mother has written Howell personally to thank her for the effect she has had on her daughter's life.
For York and Howell, moments like those fill their lives with joy.
"Jackson has definitely become my home," Howell said. "It's where my heart feels the happiest, the fullest, and I am supported here more than I ever have been."
On Friday evening, during the cast's second rehearsal of act two, Randy Singer and his wife Kathy sat in the audience celebrating 50 years of marriage. Singer said that 61 years ago his parents drove him as a teen and his siblings five days from Miami to Jackson to watch a show at the Playhouse because they wanted their children to grow a deep appreciation for the arts.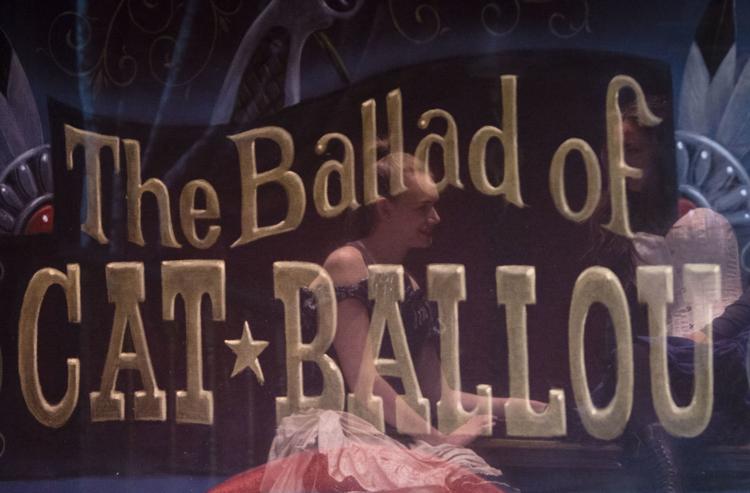 That exactly what happened for Singer. Because the couple wouldn't be in town for the opening, he arranged to come to the rehearsal to share a favorite childhood memory with his wife.
"The arts need to be supported," Singer said. "They need to be celebrated."
That's exactly what Garnick believes. After weeks without hands on the keyboard and toes tapping on the stage, "it's time to laugh, time to have fun," she said.
"The Ballad of Cat Ballou" is based on a 1960s Western comedy film. It is set to run Monday through Saturday evenings, from June 18 though Oct. 10. For ticket information and reservation, go to JacksonPlayhouse.com or call 733-6994.