Why settle for just one love story this summer when you can have seven?
This season's show at the Jackson Hole Playhouse, "Seven Brides for Seven Brothers," is a Western twist on musical comedy set in 19th-century Jackson. The play follows a set of seven slovenly brothers on their hunt for seven wives to bring joy, children and decent cooking to their lonely ranch.
The musical mirrors the 1954 Academy Award-winning film of the same name, its story of the brothers' unorthodox courtship methods inspired in turn by the ancient Roman legend of the kidnapping of the Sabine women.
"Just coming out of COVID, we felt like it would be one of the more joyous shows we could do," said Vicki Garnick, director of the show and proprietor of the historic Jackson Hole Playhouse. "It's always just a raucous, rowdy, Western musical comedy."
The lights go down and the show opens as Mike "Magic Fingers" Johnson takes his place at the piano. Austin Ryan launches into song in the role of Adam, the eldest brother and a handsome mountaineer with what Ryan calls antiquated ideals. To a lively tune, Adam scours the town for a hard-working woman with "heavenly eyes" who is "just the right size" to look after the house he shares with his pack of hooligan brothers.
"You don't like Adam," Ryan says of his character. "He's a jerk. I know I've done my job when someone comes up to me and says, 'I really hated you, but you got me at the end.'"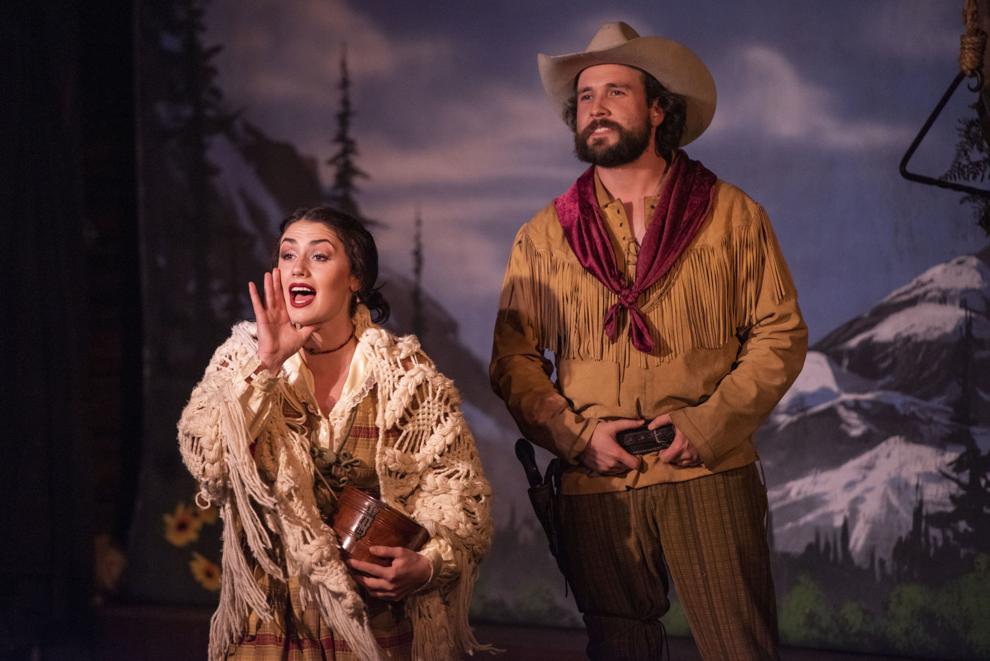 Cloaked in buckskin the backwoodsman struts through town leaving a trail of swooning women in his wake. It's love at first sight when Adam sees Millie, a young woman rebuffing the advances of uncouth townsfolk in her restaurant. Played by Idaho's Sage Patchin, Millie is the embodiment of the strong Western woman. She and Adam manage "three years' worth of courting into three minutes" as he woos Millie into wedlock in a day.
As the show progresses, Millie struggles to transform Adam and his six brothers from what Garnick calls "macho piglets of men" into respectable suitors, despite all sorts of comical missteps and transgressions.
"I come from a family full of really strong women, and the women are kind of in charge at my house," Patchin said. "A lot of times men think they're in charge, but there's somebody really pulling strings. And a lot of the time it's a strong, good, hardworking woman."
The musical is loaded with high-tempo dance numbers, choreographed by Becky Phillips and Benjamin Roeling, acrobatic brawls and lovely ladies hoisted into the air with swirling skirts.
The Playhouse first produced "Seven Brides for Seven Brothers" in 1984 and returns to the show roughly every seven summers.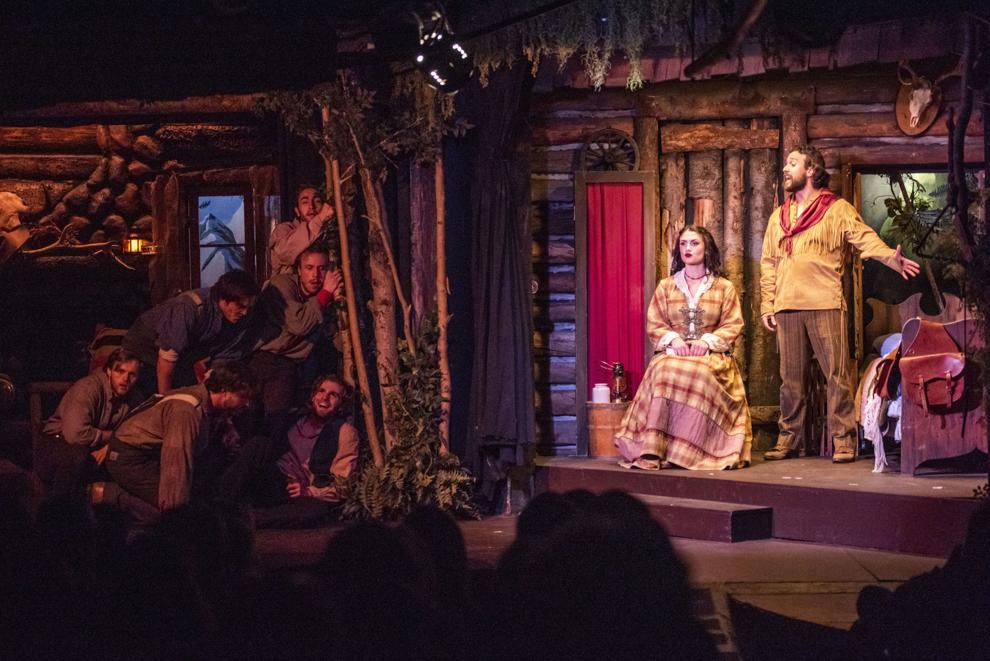 After months of operating the Playhouse at reduced capacity, Garnick explained, she hopes "Seven Brides for Seven Brothers" will bring joy to guests and business to the Deloney Street landmark this summer.
"We thought there's seven fun, beautiful love stories going on, and it could really appeal this year," she said. "There's seven, so somebody can relate to every single one of them."
The historied theater, located in one of Jackson's oldest buildings, has reinvented itself many times. Originally, it served as a livery stable for the Yellowstone Stage Company. Later the building became a Ford dealership, selling Model Ts out of what is now the Playhouse lobby.
Vera Cheney later transformed the building into a bowling alley (which didn't last because it was too loud, according to Garnick) and then a theater.
Every night of the week (except for Sunday) the smell of fresh buttered popcorn spills out through the Playhouse doors and into the summer evening. A pre-show dinner is served by gun-slinging, singing waiters costumed in old-school Western wear at 6 p.m. The show begins at 8 p.m., running for two hours and 15 minutes.