Little did I imagine as I arranged to dine for my first time at Persephone West Bank that any chef could ever get me to say that lima beans are delicious. They sure were! Executive chef Ben Westenburg has a bit of magic in his approach to his creations.
Westenburg grew up in Lincoln, Nebraska, and was home schooled from kindergarten through seventh grade. He loved spending time in the kitchen with his mom, but back then he had no intention of a culinary career. He was more oriented toward sports, playing football with an eye toward a professional career. Sports scholarships offered by neighboring states held little interest for him, only his home state. He played for the University of Nebraska-Lincoln for a semester and was then cut, dashing his dreams.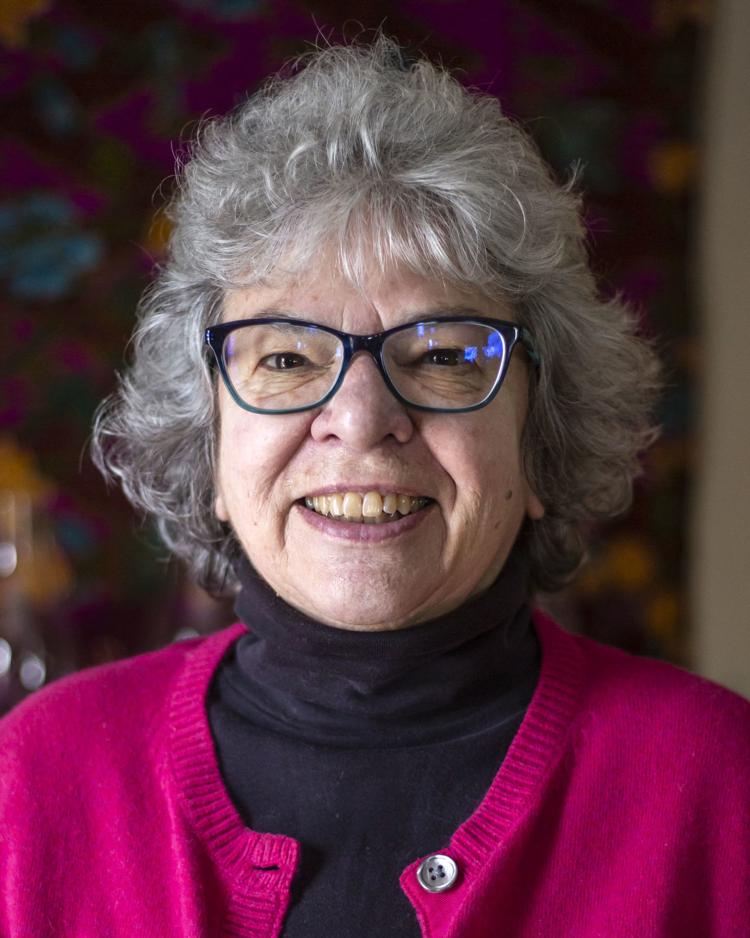 Westenburg's sports pursuits pivoted to mountaineering. His focus turned toward the Rocky Mountains. He recalls a conversation with his brother as an exact turning point. When he asked what his brother saw as possibilities for his future career, the response was, "What about cooking? You've always liked that. You're good at it."
Westenburg immediately began researching culinary institutes. He settled on Johnson & Wales University's Denver campus. There he completed the two-year culinary program and added a bachelor's degree from the four-year food service management offering.
Interested in both skiing and mountaineering, Westenburg made his way to Jackson. From 2005 to 2009 he directed the kitchen at Koshu, the tiny hole in the wall marvel that existed in the back corner of what has evolved into Bin 22.
Once again Westenburg's adventurous spirit led him on another quest. Based in Portland, Oregon, he pursued a musical career including recording, producing and playing festivals up and down the Pacific Coast before he leaped back into the culinary world.
This go-round he and his brother were based on a sailboat docked in Alameda, California. Westenburg's extremely creative brain had decided he wished to be a tech company chef. And indeed, he was. For a year and a half he provided sustenance to a San Francisco startup called Thumbtack as it grew from a 60-employee firm to over 1,000 people, filling a four-story building.
Westenburg's next involvement was with Fare Resources and chefs Rachel Sillcocks and Michael Malyniwsky. It's now a huge catering company based in Emeryville that provides healthy office and event catering plus employee food program design services throughout the San Francisco Bay Area.
Although he spent time island hopping across the Pacific in a sailboat, somehow Westenburg found time to return to Jackson for two summers with thoughts of another venture here still beckoning him from the future.
It was a Google search by Persephone owners Ali and Kevin Cohane that brought Westenburg back to Jackson as opening executive chef for the West Bank location, stretching into the future in the beloved, newly restored cabin that once was Sweetwater. He came for an interview and then moved back to the valley in May 2019 shortly before opening. Dinners began in October.
It's easy, even on a cold wintry night, to be enthused about Persephone West Bank. The environment is beckoning with glowing ambiance, attentive staff and inspiring cuisine.
"I like to do things that are accessible, but push it a little," Westenberg said. "Personally, I am grateful for local chefs who not only feed me, plus teach me so much. My education continues with a growing consciousness of availability of a variety of heritage produce including grains, greens and legumes."
We tasted four memorable salads. Garnet yams and spinach are accompanied by black sesame, maple, toasted almonds, blue cheese and truffle oil. As it is the shared recipe, I'm enthused about making it at home.
Ensalada Rusa features a variety of beets and rutabaga dressed in crème fraiche and fermented chili with watermelon radish and spiced pepitas. Who knew that the chicory family includes delicate, enticing varieties? Lusia with dried persimmon, darling little salad turnips, cacao nib cracker and a bright white balsamic vin prove that to be the case. The Lyonnaise is a terrific winter salad with rich pork belly, a cured egg yolk and fermented honey.
Entree choices will please all palates. Kurobuta porchetta featured the lima beans that blew my mind, plus cabbage, a deep oyster mushroom brodo with whole- grain mustard gremolata. Fregola Sarda is an unexpected delight. This vegetarian dish based on an ancient grain features caramelized cauliflower, chard, roasted tomato, farmers cheese and chervil. A Wagyu bavette and steak frites, trout meuniere and chicken with a Szechuan slant await my perusal.
When I was a child in a family of hunters, rabbit was one my favorite meals. Rabbit was the very most special "special" on the evening of our visit. The treatment was exquisite beyond the dreams of the little country cooks in my neighborhood. In a delicate béchamel surrounded by a perfectly tender assortment of vegetables, the saddle was stuffed with a flavorful herbed sausage mixture made from the less tender and accessible parts of the meat.
It will be fun to return again and again.