Last year Orion Bellorado and his business partner Ian McGregor mulled over some critical feedback: their cider just wasn't quite "sessionable" enough.
"People said that they couldn't drink more than three or four," Bellorado said. "We drank way more than three or four multiple times and didn't seem to have an issue with it, but, you know, listen to the people — 'people are always right.'"
Clanking around some kegs on Monday night as he got ready for the Wednesday opening of Farmstead Ciders' new location, a lot next to The Bird along Highway 89, Bellorado said he and McGregor responded to that feedback.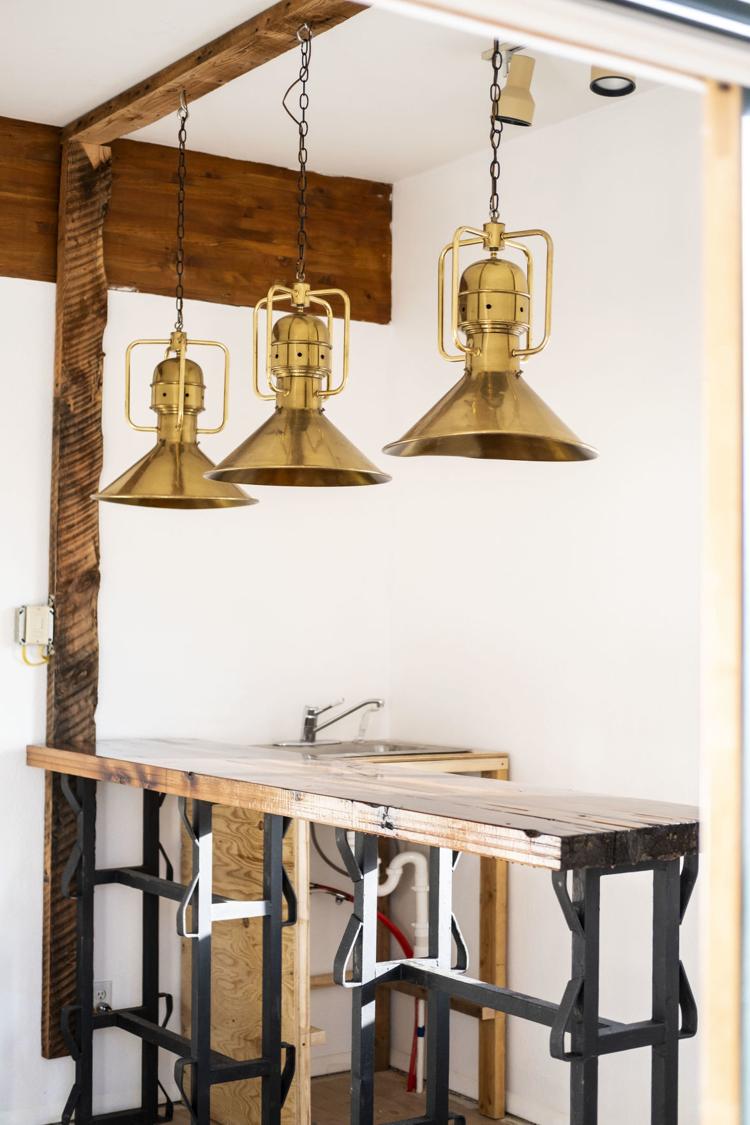 Although in their last fermentation cycle they sold out of 400 gallons of cider, they have a new blend going this year. While the last was heavy on crab apples, this one — the 250 or so gallons they've got ready to go in kegs, at least — is what Bellorado called "Rocky Mountain juice" — a blend made from a smattering of apples from across the Rocky Mountain region.
"What we strove for with our keg blend now is something that is a little less intense flavor profile. We think it's nice and cool and mellow, smooth I would say, with hints of bananas," Bellorado said. "Hmm, yeah, I dunno. I'll let people decide what they want."
Regardless, here's the long and short of it: This new blend is easy drinking.
It'll also be on tap Wednesday when Farmstead Ciders opens its new doors for the first time, kicking off a season that's set to be larger than its last. Though they have only 250 gallons of the so-called "Rocky Mountain Juice" set for kegging, there are 750 or so in the carbonator. Bellorado expects to process another 1,000 gallons by the end of January and, if all goes well, somewhere between 6,000 and 7,000 in the current fermentation cycle.
That's a big jump from last year, made possible in part by the upgraded space. The new shop, which Bellorado said has a tap room and might be open for art shows in the future, allowed them to pump up their volume and focus on bottling. In April Farmstead hopes to offer a new line of bottled ciders that will have barrel aged four to six months in the space's upper aging area.
In the meantime, Bellorado and McGregor are looking for places to tap their cider — The Bird is on board, and a few other places in town have been scouting their wares — and more collaborators like John Hildebrand and McKenzie Weinhold, the people behind Humble Brew Coffee. The caffeine-fueled start-up shares their space and Bellorado said opening goers will have a chance to taste a collaboration, just like he had.
"We just hooked up their nitro tap to our little tap and, to be honest, today I mixed them and they were delicious," he said. "You can get your uppers and your downers at the same time."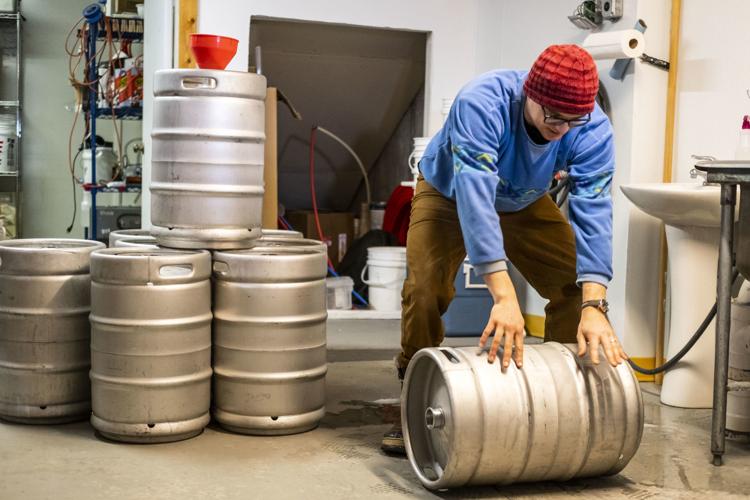 With a new space, a new line of ciders — some mixed with cold brew — and well over 10 times the production compared to last year, McGregor and Bellorado have a lot to juggle. But that doesn't seem to be stifling their spirits.
"It's an exciting thing," Bellorado said. "I'm having a ball."