One of Nicki Bluhm's all-time favorite "backstage hangs" was at Targhee Fest in 2014.
She, Susan Tedeschi of the Tedeschi Trucks Bands, and Arleigh Kincheloe from Sister Sparrow and the Dirty Birds were all there, shooting the breeze, sharing stories from the road and killing time between their sets. It was a moment to take a break from a summer's worth of tours and share their experiences as women on the road.
"It's such a specific life, and it's such a niche," Bluhm said. "Being able to come together with women who are on the road, going through the same challenges you are, it's really comforting."
This year Bluhm will return to Targhee Fest, which will run Friday through Saturday. She is the only one of that group of three talented women to return for the festival's 15th year, but she's hardly the only talent set to take the stage. The acts range from other female-fronted groups like Larkin Poe, which plays a style of blues that's a far cry from Bluhm's softer singer-songwriter style, to a prodigy of New Orleans' party-centric funk scene, Trombone Shorty.
The lineup isn't all bluegrass (you'll have to wait until August to get your three-day dose of pickin' and fiddlin'). It's not all folk, not all funk, not all country. There's a little bit of something for everyone, stretching from The Commonheart's opening soul set to Los Lobos' and Drive-By Truckers' Friday and Saturday night headlining performances and, finally, to Trombone Shorty's sure-to-be ground-shaking closing set on Sunday.
Though there's a little bit of everything for the audience, there's also something in it for the artists. Sure, they aren't responsible for selling all the tickets, but it's more than that. It's a time to take a step back, look around, learn a few things — and vent — backstage and become inspired by the artists around them.
"There's a healthy level of competition," said Rebecca Lovell, one of two Lovell sisters in Larkin Poe. "You go up and you watch somebody else's set and you're fired up to give your set much more juice because they just shredded theirs."
That sort of sentiment was consistent with Larkin Poe's hell-raising styles of blues. Nicki Bluhm, whose songs are more focused on the ebbs and flows of heartbreak than they are the intricacies of good and evil, saw festival season a little differently.
"It's a really neat time where you can just remember why you're doing it, you know, remember what message you're spreading," Bluhm said.
"You can really connect with the true essence of why you're doing this."
Troy Andrews, the New Orleans multi-instrumentalist better known as Trombone Shorty, has never really had to question why he does what he does.
"The ultimate thing for me is just to bring joy," Andrews said.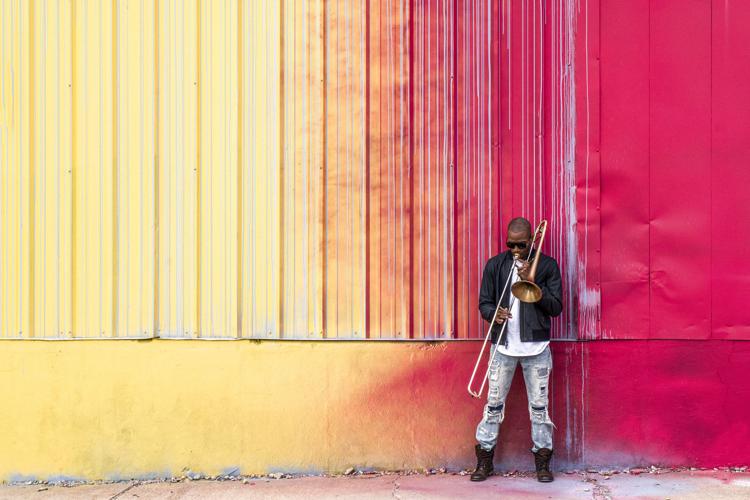 Growing up with brothers and family members who played with Crescent City staples like the Dirty Dozen Brass Band and the Rebirth Brass Band, Andrews was surrounded by the Tremé neighborhood's horn-driven community-centric music since the day he was born.
Whether he was walking past a funeral on the way to school, coming home to a birthday party or watching a parade move down the street, music was inescapable.
"There was always music everyday," Andrews said.
The musician doesn't even remember when he picked up his first instrument, though it was probably around 4 or 5 years old, playing parades with second-line bands. He became a band leader at 6 years old and went on to climb the ranks of the local and national music scene. Now he has played the White House five times, sat in at the Grammy Awards and received major nods in his hometown, where he has played the closing set at New Orleans' Jazz and Heritage Festival six times since 2013.
At one Jazz Fest he played straight through a thunderstorm, with crowds of poncho-clad people dancing away in over a foot of mud.
"That's the ultimate inspiration and love for me," Andrews said. "It feels great for music to be powerful and to have people not run away from the rain.
"That takes the emotion for me to a whole 'nother level. At that point I want to come out and be amongst the people and be in the mud or whatever."
Andrews and his band, Trombone Shorty and Orleans Avenue, are, if nothing else, a band of the people. They've played with everyone from New Orleans stalwarts like Aaron Neville, who joined the band for a closing set at the 2019 Jazz Fest, to alt-rockers like the Foo Fighters and the Red Hot Chili Peppers. No matter the audience, no matter how familiar the people in the crowd are with his music, or the music of New Orleans, Andrews said one thing is always true.
"Once that vibe and that groove starts to go, once the rhythms of New Orleans start to come out, there's no way you can't move to it," he said.
Andrews and his band have been on the road for years. There's times that are tough — when he spoke to the News&Guide, the trombone player was gearing up for an overnight bus ride in California from Redding to San Luis Obispo — and times that keep them going — they regularly spend sound checks "creating vibes," or writing new music. And in spite of all that time, good and bad, one thing's for sure: They haven't forgotten where they come from.
Andrews and the musicians in his nine-part band have, for the most part, been playing together since they were kids. When they make it home (a rarity for a band whose touring schedule is as relentless as Trombone Shorty and Orleans Avenue's), they make sure to roll out all the stops for their family and friends, grabbing some food and pulling together shows in backyards.
"It's a beautiful thing," Andrews said. "We miss our family all year round, so to be able to give back to them, to show them appreciation for the support they've been giving us, to keep going is a beautiful thing to happen for us."
And even though those backyard shows might not have the same star power as a sold-out arena show, Andrews doesn't let anything get in the way of his vibe.
"I go out and play as if it's my last time every time," Andrews said. "It doesn't go unnoticed.
"People feel that genuine love for music and I love what I do and I'm here to give it to them."
He's all about the music, all about spreading the joy he and his bandmates have found onstage and in the studio, where they practice in the dark so they can't feed off one another's energy and instead have to rely solely on the music.
Rebecca Lovell had a word for that: Authenticity.
That's something she and her sister, Megan, strive for in their own music, a brooding sort of blues that strikes a fair contrast with Andrews' upbeat funk.
"Megan and I, we feel drawn to make the music that we hear echoing inside our heads," Rebecca Lovell said. "Our place is to be as authentic as possible."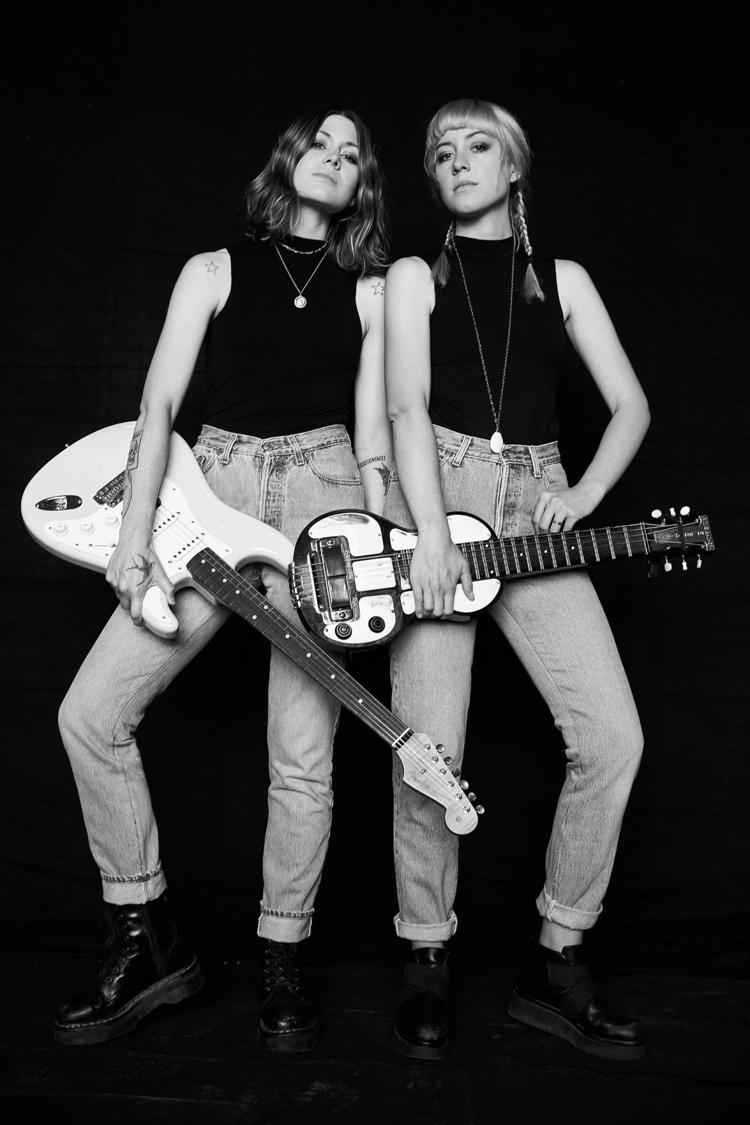 For the sisters that's meant writing about what they know and find interesting.
Like Andrews, the Lovells have spent years on the road, an experience Rebecca Lovell described as "skirting the edge of humanity like vampires." The sisters' lyrics strike a similar tone.
In a song off their latest record, "Mississippi," they sing "Down in the kingdom/ the devil's due/ sunup 'til sundown/ that plow's pulling you/ off to the crossroads."
That might sound like an homage to "Crossroads," the iconic Robert Johnson blues tunes covered by Eric Clapton, because, in some ways, it is.
It's a meditation on "what it is you're willing to sacrifice on the altar of pursuing your musical passions and your musical dreams."
"It's sort of a metaphysical thing," Rebecca Lovell said. "You end up suffering for the things that you care about, be it a relationship or a job or a vacation so certainly we've been down to the crossroads on any occasion."
Nicki Bluhm has also seen the crossroads, though in a different sense.
After realizing that her husband and bandmate, Tim Bluhm, was having an affair, Nicki Bluhm's marriage and band, the Gramblers, fell apart. Still, there was a song that her ex-husband had written, "Hey Stranger," that stayed with her. It gave her a road map for what went wrong.
"It was kind of like opening somebody's journal," Bluhm said, comparing the experience to putting together a puzzle. "When you have a broad sense of 'Oh, this person was having an affair' and you see a song like that it's like Tetris."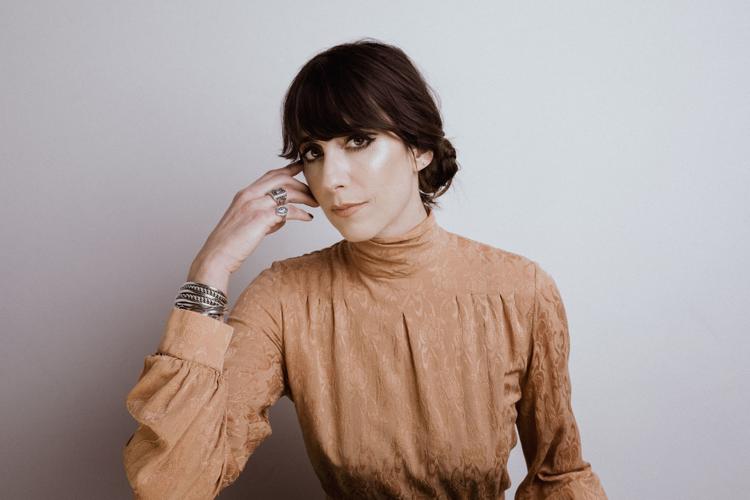 Since then Bluhm has put together those reflections on her first solo album in seven years, "To Rise You Gotta Fall." And though Andrews and the Lovells will bring the party and some wayward introspection to the Targhee Fest stage, Bluhm will round it all out with the most common of human emotions: heartbreak.
She recognized that as a songwriting trope, but important nonetheless.
"Writing about breakup and heartbreak is just common because, I mean, you could live anywhere on Planet Earth and relate to a heart being broken," Bluhm said.
That relatability was also what brought her and Susan Tedeschi together in 2014, backstage at Targhee Fest. Though they weren't talking about heartbreak (yet), they were able to share something else.
"We talked a lot about being married to the person we play with," Bluhm said.
That sort of conversation was the sort of stuff she's come to come to appreciate with the other musicians who share the festival stages. It's a hard life, being out there on the road, even if you're like Andrews, who brings the fire and the party to every show he plays. While the crowds revel on the other side of the stage, festivals like Targhee give some musicians the opportunity to kick back, relax and talk shop with other people who share their experiences.
"Being a touring musician can be very lonely or scary," Bluhm said. "But we love performing, and we love sharing music with people and making people happy or helping them through the spectrum of emotions.
"It's a coming together."