The Grand Teton Music Festival has a new executive director: Emma Kail, who will take the lead administrative post, effective Sept. 1.
"We are thrilled Emma will be joining the GTMF family," board co-chairs Barbara McCelvey and John Costello said in a prepared statement. "She is a charismatic and strategic leader with a strong track record across all aspects of symphony orchestras. She and her family will be a great addition to the Jackson community."
Kail will fill the position vacated by Andrew Palmer Todd, who resigned from the organization in November amid rising tensions between him and festival musicians.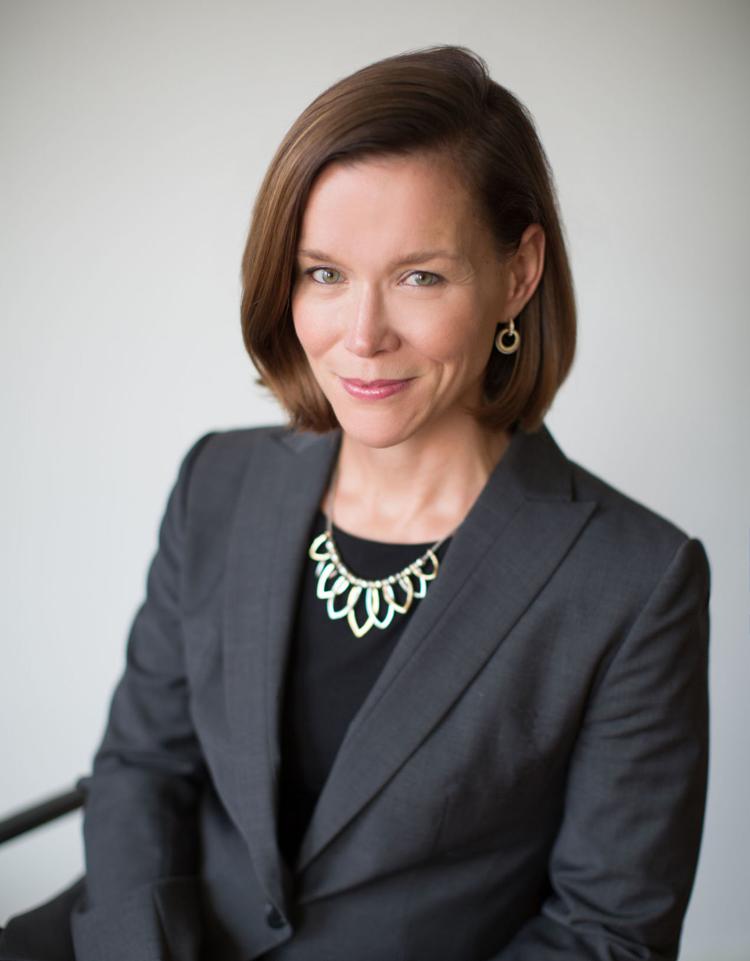 Simon Woods, who has led the administrative arm of the Los Angeles Philharmonic, Seattle Symphony, Royal Scottish National Orchestra and Philadelphia Orchestra, has been serving as interim executive director since Feb. 24. Woods is the incoming president and CEO of the League of American Orchestras.
Kail, 40, has extensive experience as both a musician and a classical music administrator. Originally from rural Kentucky, she was introduced to music through the public school system, where she played trumpet. She graduated from the storied Interlochen Arts Academy of Michigan, studied trumpet performance at Indiana University and earned a master's degree in music at the Cleveland Institute of Music, where she studied with renowned teacher Michael Sachs. She also has an Artist Diploma from the Glenn Gould School of the Royal Conservatory of Music in Toronto.
"I was a pretty good trumpet player," Kail said, speaking by phone Tuesday morning from her current home just west of Kansas City, Missouri. "But to be associated with the Cleveland Symphony, it became clear to me that I was not going to get there through the trumpet — I'd have to get there through other means."
So she took to the administrative track, starting with the Grant Park Music Festival in Chicago, the Omaha Symphony and the University of Chicago. In 2007-08, she was an orchestra management fellow with the League of American Orchestras (where she briefly met Grand Teton Music Festival Music Director Donald Runnicles) after which she spent two years as director of artistic administration for the Alabama Symphony Orchestra.
"There is such a need for musicians to work in management," Kail said, an idea that began to come into focus under her Cleveland Institute teacher Sachs. "He taught me the importance of true expertise in all facets of music, and he opened the window of how it's applicable on the management side as well. … and how a really larger understanding of all the connections creates strong organizations."
Getting a look the inner workings of the century-old Cleveland Orchestra and how its history and legacy are essential to how it continues to operate as a world-class institution was revelatory.
"That really taught me a lot," Kail said. "I've carried that in my experience as an administrator.
"I think it takes a balance of people with different skills to make an arts organization, and especially an orchestra or a classical music organization," she said. "It helps to have people with deep musical backgrounds, but it also helps to have people who balance that out with other skills — being involved in the community or with other organizations to lift up the connectivity between the community and the organization … to have different types of minds looking at the challenges at hand."
In July 2010, Kail was hired as director of operations for the Kansas City Symphony, where within a year she was elevated to general manager, a post she held for nearly nine years.
"It was a huge period of growth for the symphony," Kail said. During her tenure the organization's budget increased by some 70% and enjoyed "significant" surpluses, and the orchestra moved from "one of the worst halls in the country to one of the best halls in the world" in the Kauffman Center for the Performing Arts.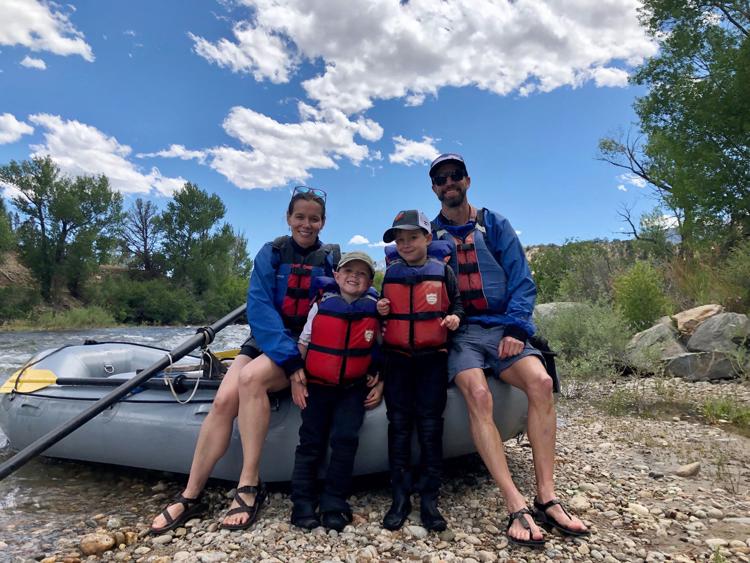 "So one of my jobs was making good on this opportunity, namely by expanding audiences, supporting the endowment campaign, embracing and cultivating the internal and external culture based on trust and transparency and accountability," Kail said, accomplishments for which she credits a close, collaborative relationship between the musicians, board, donors and staff.
While Kail has yet to attend an event by the Grand Teton Music Festival, it has been on her radar for a long time, she said. As a young woman trumpet player, she said, she had kept tabs on the careers of musicians like trumpeter Barbara Butler and horn player Gail Williams, two longtime members of the festival orchestra.
"It's thrilling knowing I'm going to be working to steward this organization that has had these musical heroes associated with it for year after year," she said.
Kail said she had heard some chatter about the Grand Teton Music Festival opening, and some industry colleagues encouraged her to look into it. Ultimately it was her husband, Jeff, a professional bass player, who pushed her to apply.
"My husband and I are both mountain lovers," Kail said. She spent a number of summers as a student at the Aspen Music Festival and in fact met Jeff there. "We have talked about, once [our children are] done with high school, maybe I'd get the opportunity to run a music festival and we'd move to the mountains. It's just happening 15 years earlier than we expected."
The couple and their sons — James, 7, and Charlie, 4 1/2 (and their cat, Ninja) — plan to make the move from the Plains to the Rockies at the end of August.
Kail peppered her interview with various versions of the work "connect" — connection, connectivity — and it appears to be a key concept for her when it comes to both art and art administration.
"That has been my focus in Kansas City," she said. "I want everyone in this community to have a reason to say we are their orchestra."
And it will be key to her work in the Tetons. In the statement from the festival, she said: "The path I see for GTMF involves the organization engaging with the community and redoubling a commitment to partnerships and artistic excellence. A cultural institution's artists, staff and patrons all need each other to best serve the community and mission, and it's clear that the connection between our musicians, Donald Runnicles, board members and supporters runs very deep. The potential for the festival to sustain and grow its reach is tremendous, and I am honored to be tasked with the responsibility of stewarding it into the next era."