Luke Terkovich started off as a 17-year-old recording original raps to beats from YouTube on his laptop microphone.
Now, his fans call him Abstract, and he's launching his third full-length album at the end of July.
Abstract created his name as a stance against everything concrete.
The 26-year-old grew up in New Jersey and Jackson listening to Bob Dylan, Billy Joel, the Beach Boys, Chuck Berry, the Beatles and more, so his rapping comes from all genres.
Abstract said that sometimes his music is inspired by soft rock, hard rock, R&B and EDM.
"I like to just be whatever I want to be," he said.
His latest album, "Kintsugi," is a continuation of the story in his 2018 "Super Human" album. Kintsugi is the Japanese word for broken pottery that is repaired with gold.
According to the artist, his new album seeks to inspire hope.
"The things that break us end up turning us into more beautiful people in the end," Abstract said.
He shares this story from a place of experience: "A lot of people can look at coming from a small town as a handicap, but I used it to my advantage," he said.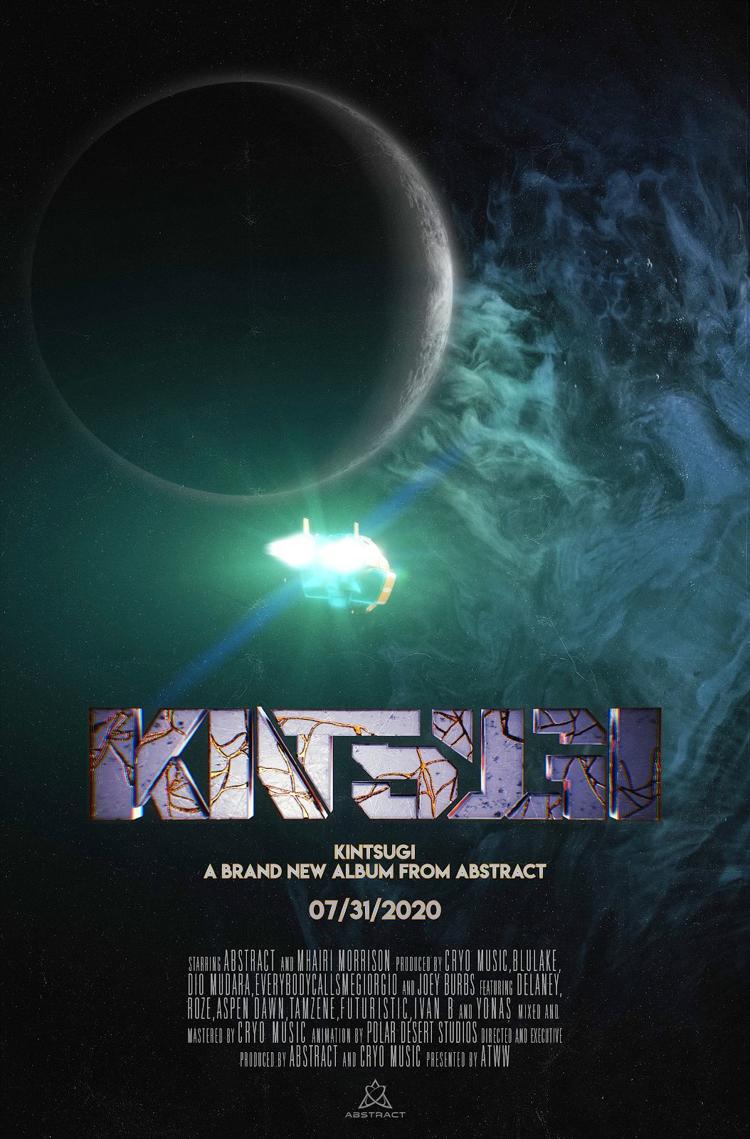 For Abstract, staying in Jackson to create music and grow his following was one of his best life decisions.
Unlike artists who move to California or New York, Abstract decided to stay home, create music with artists around the world and capture a loyal and supportive following.
One of Abstract's first collaborations was with Craig McAllister, a man from Glascow, Scotland, he met on YouTube. McAllister became Abstract's main vocal engineer and beat producer, beginning his career in collaboration with artists worldwide through the internet.
"I like to have a meld of minds because it allows me to get a perspective outside of myself," Abstract said.
As a white male pursuing a career in rap, he finds his collaborations and intentions essential. Abstract frequently works with RoZe — a black artist from Detroit — to meld both black and white perspectives into his songs.
"I have a diverse base around the globe because I do try to spread a message of equality and positivity," Abstract explained.
In addition to trying to share diverse perspectives through his music, the rapper also aims to inspire local youth.
Last year Abstract was opening for hip-hop artist Futuristic in Fort Collins, Colorado, when he noticed a group of high schoolers from Jackson in the crowd.
"I was just like, 'This is crazy! I don't know any of you, but the fact that I'm from where you're from and inspired you to drive all these hours is amazing,'" he said.
Abstract hopes to inspire kids from small towns to pursue their dreams and have enough confidence in themselves to fearlessly chase them.
"Kintsugi" will be released July 31 on Tidal, Apple Music, iTunes, and Spotify.