"There's always a pretty big slow-down period in the offseason, not only for everybody in the town but also for bands."
— Pat Chadwick, Canyon Kids' new lead singer
As the snow has melted (slowly) in the Tetons and runoff has gotten underway (despite the seasonal flip flop that's been occurring for the past few weeks), musicians throughout Teton County have been emerging from hibernation. They've been polishing new records recorded in their dens, trying out new lineups with old friends and stepping out of their lanes to chase new artistic pursuits. Summer is coming around and musicians are on the prowl, taking to stages around town and over Teton Pass.
To celebrate, the News&Guide has put together a roundup of local musical happenings for you to feast your ears — and, in some cases, eyes — upon as the season of music and near nightly bashes under warmer skies arrives in our area. Here's to a season of great local music.
One Ton Pig "responds" to life's ups and downs on "Parade of Song"
One Ton Pig turns 12 this year, which, in band years, seems to place The Wort Hotel's resident bluegrass group squarely in a hip middle-age: A time where the band is both young enough to write new music and work out the kinks on stage and just old enough to reflect on its members' experiences with lineup changes, fatherhood and the loss of dear friends.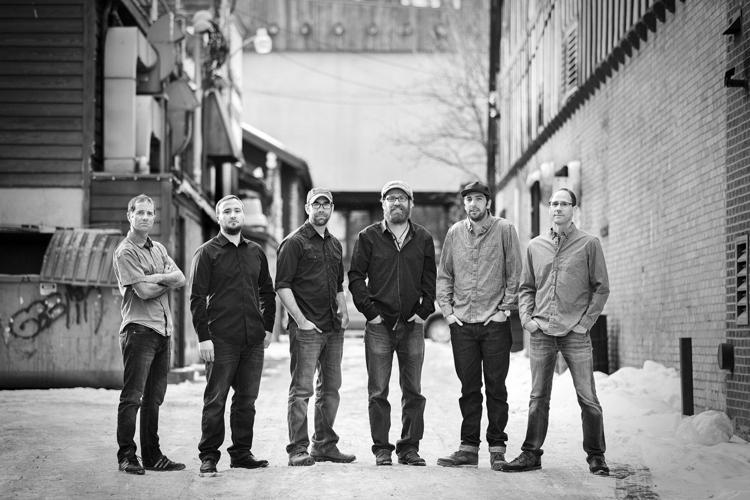 On "Parade of Song," One Ton Pig's latest album, all of that seems to be on display.
"The last couple of years has really been a transitional period for the band," said Michael Batdorf, the band's guitarist and principal songwriter.
It has also been a busy few years full of happy moments (the birth of Tim Farris' and Marty Camino's first children), transitional periods (Camino's replacement of Greg Kramer on bass) and times of devastating heartbreaking (Candice Miller Kwiatkowski's death last June). Batdorf said One Ton Pig's fans — and members — were waiting for the band's take on it all.
"I feel like fans and ourselves alike were kind of waiting for a response to these times," Batdorf said, "and I feel like more than anything, that's what this album embodies."
"Parade of Song," the band's fifth album, isn't just a collection of barroom-ready bluegrass hits, though songs like "Dead Man's Bells" are sure to get two-steppers' feet stomping. Instead, something about the line that kicks off "Final Kiss" — "Oh happiness, oh the things we'll miss, I can see down canyons deep and the feeling of a final kiss" — contrasted with the song's quick, upbeat tempo sticks seems to set up the whole album, which dances between the good times and bad all the while inspiring quick pangs of nostalgia, as good bluegrass tends to do.
The album is also deeply personal.
Batdorf wrote the title track, "Parade of Song," to respond to the loss of Miller Kwiatkowski. The lyrics came to him "naturally" but he found it "the most difficult song to write."
"That song in particular happens to hit very close to the heart so, emotionally, it was difficult," Batdorf said. "It was something that felt like it needed to happen for me."
In that song's recorded version, where Karee Miller Jaeger, Miller Kwiatkowski's sister, joins the band on background vocals, Batdorf's emotions rise to the surface as he and Miller Jaeger pick through a chorus that pays tribute to their lost friend and sister.
Batdorf recognized that dwelling on hardship, however quickly, might be a risk for a band built to bring danceable barroom energy to the stage. Still, he thought taking a risk by putting a more somber song like "Parade of Song" forward as the title track of the album was consistent with One Ton Pig's style.
"The band is built on risks," he said, noting that the group's choice to add drums to a bluegrass group was already "rocking the boat."
Taking another risk, like leading with "Parade of Song," has only pushed the album's message forward. It's also a testament to the strength of a band that's made tradition out of Tuesday nights for the past 13 years.
"We've been on the road, we've traveled, we've toured, we've pulled back, we've had life lost, we've had life gained," Batdorf said, "and here we are still making music together."
"Parade of Song" will be available for purchase at OneTonPig.com and for streaming on all major services Tuesday. The band will celebrate with a release party set to go from 7:30 to 11 p.m. Tuesday at the Silver Dollar Showroom.
Aaron Davis's new album "The Meander" is heartfelt and vulnerable
Singing words you've written can be terrifying, especially if they expose some vulnerability.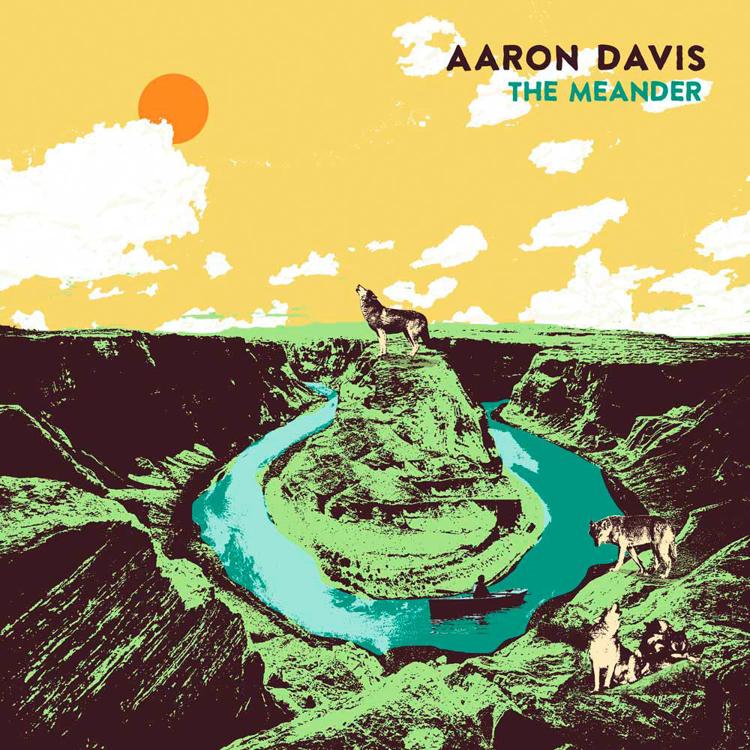 But that doesn't keep Aaron Davis from singing them. If anything, he sees that feeling as a sign that what he's writing might be good.
"That's kind of the first indication that it could be something special," Davis said.
The opening lines of "On a Perch" — "well I've got a flask here/ it's half empty/ cuz I drank it looking for company" — fit that bill well. One of nine tracks on Davis' new album, "The Meander," which was released Friday, that song is not one Davis plays often with his new band, Aaron Davis and the Mystery Machine. Like "Worrisome Years," "The Cardinal" and "Get It On," other numbers on the latter half of the album, "On a Perch" doesn't really fit the vibe of the festivals the band plays around the Intermountain West. It's a little melancholic, less open to riffs on Davis' slide guitar (and banjo), and a bit down-tempo compared with the album's opening tracks.
Still, "On a Perch" hit home when he wrote it. Davis decided to feature it on "The Meander," along with the other tracks that don't usually make the Mystery Machine's setlist.
"There's this kind of odd internal, emotional hierarchy of how my songs hit me," Davis said, referring to a somewhat nebulous feeling he gets when writing music. If what he writes feels authentic, he decides to share, whether on an album, during live shows or both. That feeling, though, is somewhat new. It's something he's become more comfortable with since 2017, when Screen Door Porch, the band he played in with his wife, Seadar Rose Davis, disbanded.
"It's taken time to kind of come around on that and feel that it's OK to be vulnerable and putting on some of those things out," Davis said.
Now those things are front and center on "The Meander," which serves as a diary entry of sorts for a songwriter exploring his ability to put his internal workings front and center on vinyl. It's both an amalgamation of Davis' trademark blues slide guitar, bluegrass-inspired banjo licks and soaring crescendos, complete with 11 vocal tracks, and a well-composed vignette exploring the songwriter's internal wandering in the years since Screen Door Porch dissolved.
After the band broke up Davis found himself at a crossroads. He was torn between continuing to make music and taking "a leap into something different" as Rose Davis did when she ran for a seat on the Teton County Board of County Commissioners in 2018.
"I took a step back and wanted to decide what I wanted as an artist," Davis said.
Now it seems that Davis has figured it out. "The Meander" is a heartfelt album, start to finish, featuring some figures from the singer's past, including Rose Davis, Jalan Crossland, a collaborator on the Wyomericana Caravan tours, and Matt Heron, one of Davis' longest-standing songwriting partners, who opened for Willie Nelson at the Snow King Amphitheater in 2010. By bringing those voices back, Davis stayed true to one of the central themes in "The Wolves," a coming-of-age story of sorts for the songwriter.
Along with more playful lyrics like "39's a new heart attack like biscuits and gravy and feedback," Davis sings "the wolves are at his heels" in that song's refrain.
"Something might be at your heel," Davis said, "but you can still enjoy the ride."
Aaron Davis and the Mystery Machine will open for Shinyribs on Sunday at JacksonHoleLive. "The Meander" can be streamed on all major streaming services. 
Canyon Kids' members see change as an opportunity to do something "different"
When Canyon Kids' former lead singer Bo Elledge told Dusty Nichols he was moving to Seattle, Nichols wasn't ready to give up the ghost.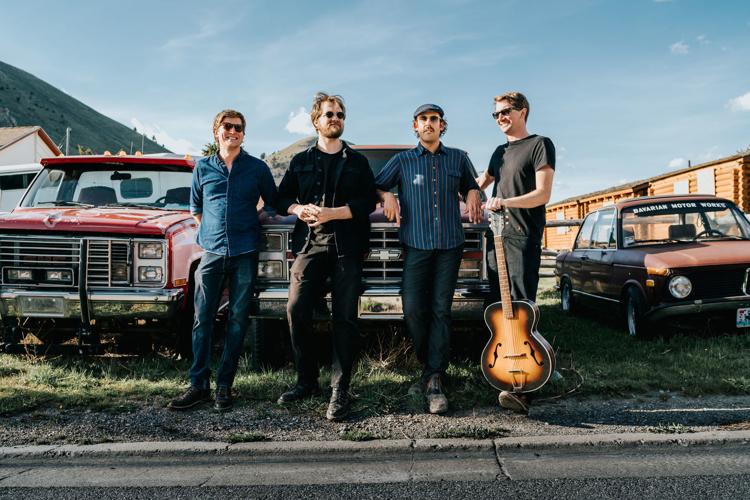 "I wanted to keep the band going," he said.
Nichols, Canyon Kids' lead guitarist, reached out to his friend and fellow musician, Pat Chadwick, to take over Elledge's spot. Chadwick said yes.
"Bo and the Canyon Kids were a part of an increase in original music here in Jackson," Chadwick said. "I think it's important that it keeps going and it makes me feel really good that a lot of the people involved in that are in a band now."
Since 2014 Canyon Kids has put out three original albums, two singles and collaborated one on more with their friend Joe Rudd, who produces music under the name Goldcone. The band was featured on NPR's "Here and Now" program in 2016 and, with the addition of Chadwick, who has received nods from Paste Magazine and the Wyoming Country Music Awards, it's bringing in a little more local starpower into the fold.
But the change isn't all about upping the ante. Chadwick and the rest of Canyon Kids — Nichols, Leif Routman (bass) and Shawn Fleming (drums), who are often joined by Rudd, Sheena Dhamsania and Matt Herron on stage — are friends. They're excited to be playing together, and they're taking the lineup change as an opportunity to shake things up a bit.
That means figuring out how to go ahead without Elledge, something that Nichols, Elledge's close friend, said the band had his "full blessing" to do.
As part of the change the band will stop playing songs like "Valley of the Snake" that were 100% written by the former lead singer. They're also figuring out how to finish recording a new album, set to be released in the fall, which will feature material written and performed by both Chadwick and Elledge.
"There'll be multiple lead singers on the album once we release it," Nichols said.
In the meantime, Canyon Kids is forging ahead for the summer, playing a headlining set at this week's Summer Concert Series to Save the Block and an opening slot for Turkuaz at Thursday's Music on Main series in Victor, Idaho.
For the band, playing out in those shows is an opportunity to showcase an old project in its newest form, something that Routman called "fantastic."
"It's an entirely different band with an entirely different set of goals that's going to be releasing a different kind of music soon," he said. "We're creating something from scratch."
Freda Felcher's new EP is coming with a "visual supplement"
About year after releasing its first EP, "Human Love," Freda Felcher is back in the studio working on another release. This time, though, there's a twist.
Leif Routman, the group's multi-instrumentalist and composer, said the three song project, which is in the post-production phase and set to be released sometime this fall, will feature at least one "visual supplement or component to the music."
The first visual supplement — Routman stayed away from calling the project a "music video" — will go with "Defeats," a song that will be released as a single.
Kathryn Jeffords is signed on as the video project's director and producer. Heidi Christine and Rachel Holmes will be featured as dancers and Blake Ciulla, Kate Lozancich and Todd Williams are the project's cinematographer, photographer and lighting specialist. The video was filmed in Dancers' Workshop's space.
In addition to the video accompaniment to "Defeats," Freda Felcher is planning to record another video this fall.
"It's really a collaborative process, featuring everyone's talents and just trying to bring something cool and interesting to life," Routman said.
Hilary Camino joins Routman as the vocalist in Freda Felcher. Joe Rudd contributes as the group's producer and sound engineer.