Science is the path to conservation
Over my time reporting about the Greater Yellowstone Ecosystem, I've been consistently struck by how little we truly know about our natural environment.
Sure, thanks to scientific discovery that needle is always moving. But those same discoveries are also constant reminders of the large knowledge gaps that remain. In a sense, that's exciting. What a world we live in here in Jackson Hole, where we're still finding new species of spiders on the side of a highway and detecting new 100-mile-long mule deer migration routes treading right by where we live and hike. The fact that we're still unearthing these phenomena in an ecosystem with dozens of professional 'ologists speaks volumes about the incredible complexity of the natural word, here and everywhere.
But there are also pitfalls. Science is still on the leading edge of helping us understand how humans and our activities influence wild beings around us. Writer Tom Hallberg examines that topic in this year's edition of Headwaters, the News&Guide's annual conservation publication. There's a large body of existing work that examines the effects of our recreational pursuits on wildlife, but that research rarely yields universal guidance. There are not hard-and-fast rules that tell us how many hikers and bikers a calving cow elk will tolerate before she calls it quits and abandons her habitat. Using real data, the Bridger-Teton National Forest is trying to get a sense of local answers to these types of questions through its Recreation-Wildlife Coexistence Project. It's a commendable effort to inform regulations that (hopefully) ensure the coming onslaught of people don't ruin the Yellowstone region's wildlife, the one resource that truly sets us apart.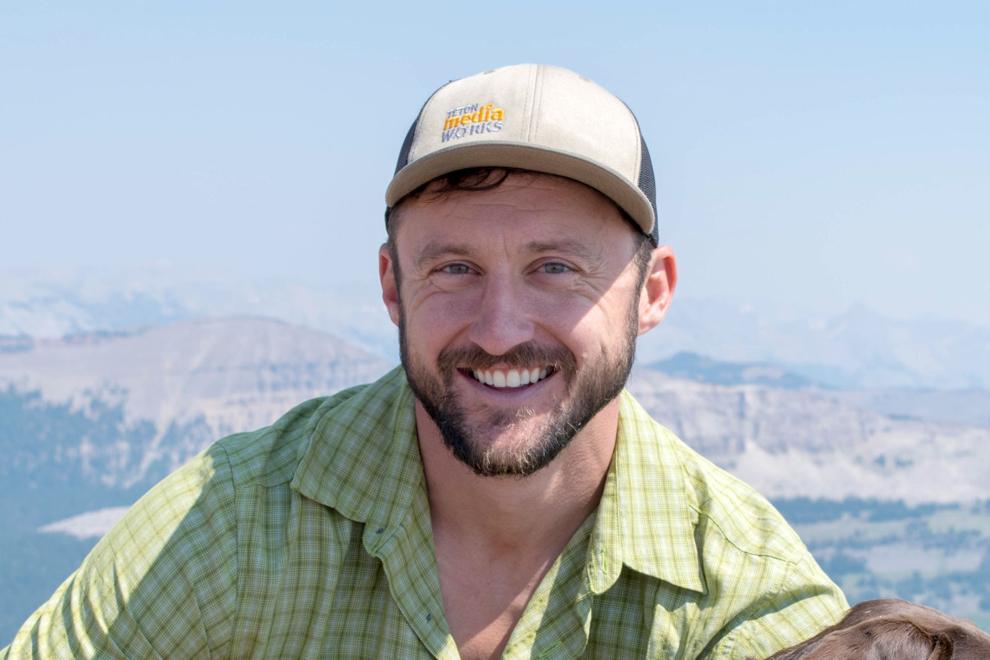 Headwaters' 2021 edition also explores conservation biology's roots in Jackson Hole. Venerable historian Bob Righter tells the tale of the Frank and John Craighead, twin biologists who became best known for their 12-year study of grizzly bears in Yellowstone. Back in the early 1970s the Craigheads and the National Park Service agreed that it was for the best to close down garbage dumps that the park's grizzly bears had learned to rely on for calories. But the brothers' relationship with the federal agency unraveled after they spoke up about what they thought was best for the trash-dependent bears: slowly phasing out the dumps. History proved they were probably right. Grizzly conflicts with Yellowstone's visitors spiked, and the population took a significant hit.
Professional ecologists in Jackson Hole today face similar dilemmas. Read on to see how Teton Raptor Center's conservation director, Bryan Bedrosian, learned through his own research that ravens, bald eagles and golden eagles were being poisoned, sometimes fatally, by ingesting lead fragments in gut piles left behind by hunters. The science was solid. Yet little action was taken, and lead ammunition remains legal in places like the National Elk Refuge, where dozens of eagles congregate every year to scavenge lead-laced elk guts. So Bedrosian took action, embracing an advocacy role and the idea that his work ought to benefit the species he studies.
Using science to effect meaningful change and inspire conservation is no easy feat, either. That was clear to me reading the words of outdoorsman David Gonzales and Yale University professor Susan Clark, two other Headwaters contributors. Gonzales' self-conceived TreeFight, an advocacy group that worked to protect now federally "threatened" whitebark pine, fizzled almost a decade ago partly because he struggled to keep people interested in donating their time and helping out with hard work. Fortunately, there was a silver lining to this effort going belly up. Clark aspires for Jackson Hole to embrace new strategies to solve environmental problems that buck conventional approaches that are clearly not working. This outside-the-box thinking is necessary, she argues, for the welfare of the Greater Yellowstone Ecosystem. "We can save ourselves by saving nature," Clark tells us, "but a sea change is needed in how we go about defining our environmental problems, our relation to them and fixing them."