Long before Tom Mangelsen became known as one of the primary documentarians of the Greater Yellowstone Ecosystem's megafauna, he did what made sense for an aspiring photographer. He tried to get his work in a gallery, where it could be sold.
In the late 1970s, between craft fairs in Jackson and Park City, Utah, Mangelsen was looking to sell his work and embarked on a cross-country tour of sorts, popping into photography galleries in New York, Boston, Maine and Denver, places he asked to display his images. A gallery in Denver did, but when he checked back in a few months later he was surprised to see where the gallery manager had hung his photos — or, in this case, not.
"She had them all on the lower level sitting against the wall stacked together," Mangelsen said.
Later he dropped by a gallery near Boston's Quincy Market. When he walked upstairs the first picture that caught his eye was a small black-and-white print of a parking meter that had the flag up. But it didn't catch the photographer's eye because he thought it was an arresting capture. He wondered what that photo was doing in "what you call a fine art photography gallery."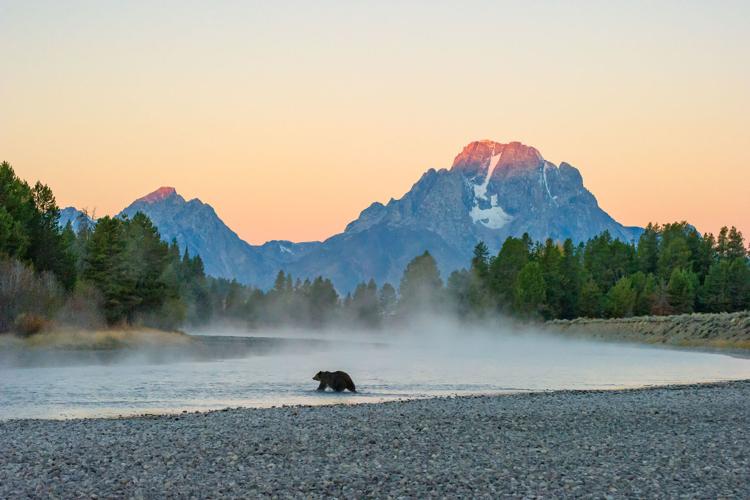 "It wasn't even executed well," he said. "That's what drove me to actually do my own thing, because I could not stand the art world."
Mangelsen, a wildlife photographer, was keying in on a long debate in that world: whether photography is fine art and, if it is, what type of photography is deemed as such.
But that question requires answering an earlier question. It requires defining what fine art is. For every photographer and academic the News&Guide spoke with about that question, the answer was different, and in some cases wildly so. But almost everybody agreed on one thing: The person who defines a work as fine art is not necessarily the artist or photographer. It's the person who buys it or connects with it on some deeper emotional level.
"I think art is in the eye of the beholder, not necessarily the creator," said Henry H. Holdsworth, the lensman behind Jackson's Wild By Nature Gallery. "Some people might think one thing's art and another's not, not to say one is right or wrong. Art is a personal expression."
Mangelsen said the photography-as-fine-art question is "kind of an old, worn-out debate."
Becky Senf, the chief curator at the University of Arizona's Center for Creative Photography, which was in part established by Ansel Adams and houses a number of his archives, said that conversation has been going on for centuries. The idea of using photography as an art form dates back to at least the 1840s, she said, when photography was in its infancy. William Henry Fox Talbot, the English inventor of paper photography, speculated then that photography could be art and sought to demonstrate that by taking a picture of a broom lying against a doorway, which was meant to mimic a style of Dutch genre painting.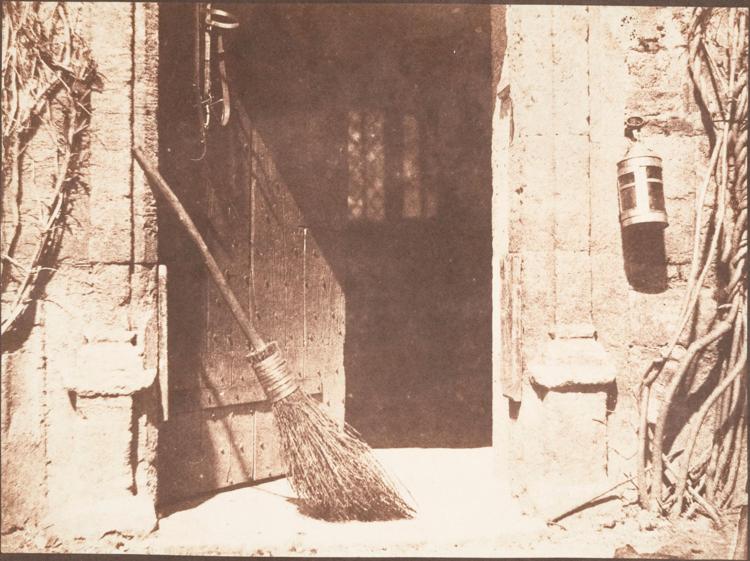 "He was trying to show that you could use the camera to create a picture, a pretty picture that could be appreciated for its intrinsic aesthetic composition, and framing and lighting," Senf said.
After Talbot, generations of photographers continued to explore photography as an art form. Pictorialists set out in the late 19th century to use cameras like charcoal drawings, paintings and engravings with shots of nude models, still lifes and staged scenes evoking Greek allegories. Photographers in the 20th century started a movement dubbed "pure photography" or "straight photography" that sought to establish photography as its own art form, recognizing the unique abilities of a camera.
"They would have great depth of field, meaning the things right in the foreground are in sharp focus, the things in the middle ground are in sharp focus, and things way in the distance are in sharp focus," Senf said. "Those pictures look really different than the pictorialists, who had been doing these arty, soft-focus, hand-colored, layered, arts-and-crafts-looking objects."
But despite that experimentation, photography still had trouble gaining acceptance as art.
"There were always doubters and disbelievers," Senf said. "Photography just wasn't treated the same way as other art forms. Few museums collected photography in the early 20th century, few galleries showed or sold photography, art schools didn't teach photography."
Ansel Adams, a "straight photography" pioneer, helped push that boundary, Senf said, bringing artistic photography to the fore. It's now widely accepted.
"I don't think there's any question any more that photography is art," said Bailey Russel, a photography professor at the University of Wyoming.
Russel said photography has given a lot to the art world, and argued that much of what has happened in traditional fine art spheres — sculpture, painting and the like — has happened in reaction to photography.
"Painting would not have gone down the path of expressionism, cubism, minimalism, color field painting if photography didn't come around in the early 1800s making more accurate representations of the world than realist painters could hope to achieve," he said.
Now, he said, the question is "What is good art and what is bad art?"
That is a much more complex and controversial question. It's one we can start to answer by looking at what galleries and museums are showing, Russel said, as well as what pieces rich people are buying.
But, the professor said, "We won't have an answer to that question for many years."
That doesn't mean people don't have opinions. Senf and many of the photographers in Teton County had vastly different interpretations of what made a piece art — or not.
"I tend to find that the most successful artworks come — I'm going to go a little wishy-washy on you here — from that person's heart," Senf said. "If they're not deeply invested and connected and passionate about whatever it is, it's really hard to make art about it. And conversely, if it is something that is right close to your heart, and it really requires you to open yourself up and make yourself vulnerable … those are the projects that tend to be most successful."
Senf doesn't believe landscapes and wildlife images meet that standard. She feels a lot of photographs in that style are focused on the shot, rather than an underlying emotion or feeling.
But Teton County's photographers pushed back against that.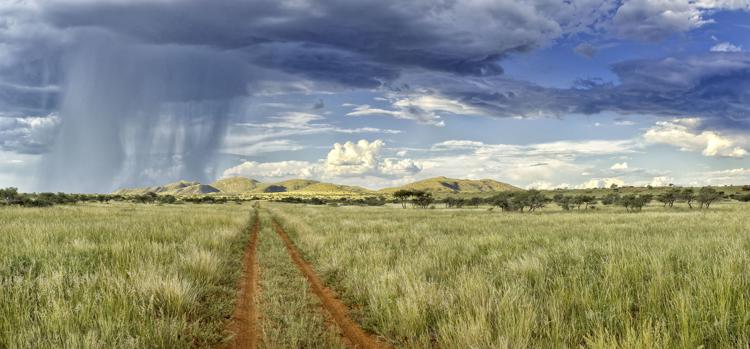 Rudy Atallah, a new partner at the Brookover Gallery, said for him the importance of capturing landscapes and wildlife is capturing a moment that can't be revisited, sometimes permanently because of the reality of climate change and environmental degradation. He pointed to one of his photos, hanging at the gallery, in which he captured a view of the Kalahari Desert blooming with green grass, an incredibly rare moment in a usually arid environment.
"As things are changing around the world, sometimes these scenes are no longer the way they used to be because somebody's destroyed part of the Kalahari," he said.
His idea behind photography is somewhat utilitarian: to invoke an appreciation of the environment, giving people a reason to value it in a way they hadn't before, and consequently want to protect it.
"Is it fine art?" he said, "It's in the eyes of the beholder. How many people can go back to that shot right there, in that moment in time, today, and replicate it? They can try. They can try for 30 years, 40 years. They're never ever going to get that shot. So it's fine art. It's once in a lifetime."
Mangelsen, like Atallah, shoots with an eye toward conservation. Some of his photographs, he acknowledged, are for historical purposes, like documenting Grizzly 399 in Grand Teton National Park. But he said he's wanted to do something different since he began shooting.
"I wanted to do something different with wildlife photography and nature photography than just shooting big rack animals, you know, trophy animals, as if they were on your wall," he said, "and back away from the subjects and show the environment, the habitat, the light and the composition and the gesture, texture — all the things that one would normally do if you're a painter or sculptor."
Holdsworth, a biologist by training, said he felt similarly about the craft. He goes out to shoot with an idea in mind, and sometimes it can take a month or year to execute what he's looking for.
"It's not just haphazard," he said. "The people that are willing to put in that extra effort and vision of that composition, that lighting, that time of year, those particular atmospheric conditions … sometimes it works, and sometimes it doesn't. Sometimes it's more abstract, like a painting."
David Brookover, a photographer and owner of the Brookover Gallery, said, like Mangelsen, that he was tired of the "is photography fine art?" question. But he said what makes photography artistic is the craft, going beyond the photograph itself. He works with archival printing styles, some of which go back to the days of William Henry Fox Talbot, and many of which are incredibly rare. The printers he works with have spent decades perfecting their craft.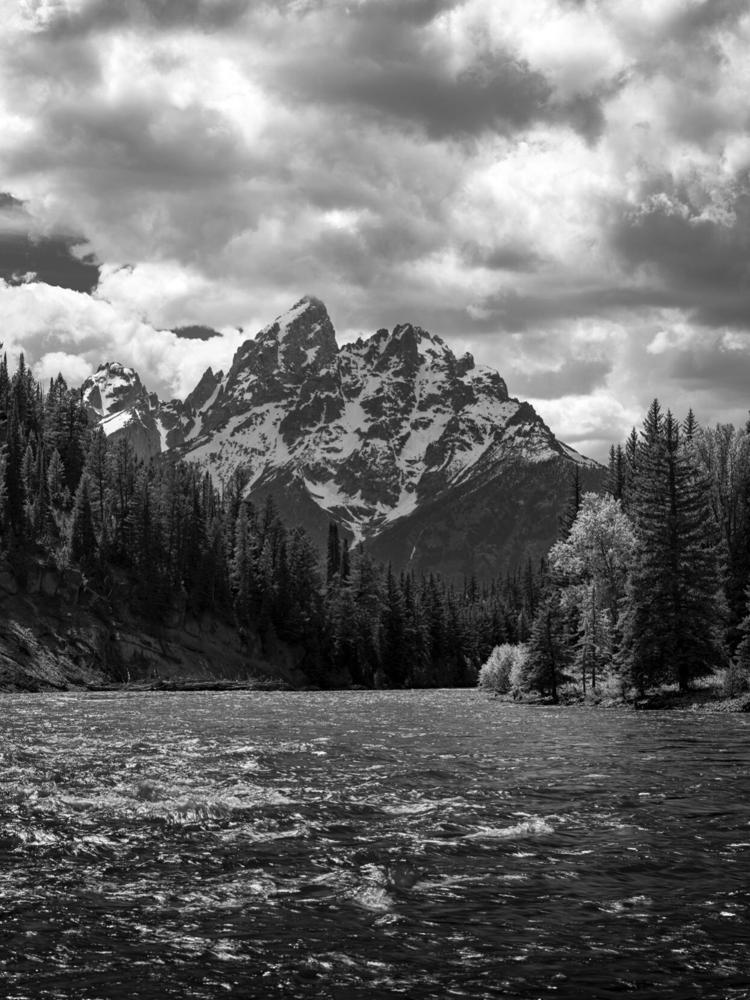 "It really goes back to quality," he said. "How good are the prints going to look?"
And on the issue of fine art more generally, he said some clarity would be nice.
"It'd be nice if we had a consensus on what it meant," Brookover said. "You're talking about the Dao of fine art. The Dao which can be explained as not the Dao."
Senf illustrated that with an anecdote from a friend's high school experience. A science teacher had laid out a row of tuning forks on a table, each tuned to a different note. The teacher took a separate tuning fork and hit it on the table. As that fork began to vibrate, so did one of the standing forks that was tuned to the same note.
"That's what art is like," Senf said. "For some people, things vibrate and make sense to you and you freely respond to them. And for other people, nothing.
"And that's the beauty of art," she went on. "It's subjective."