Barbara Allen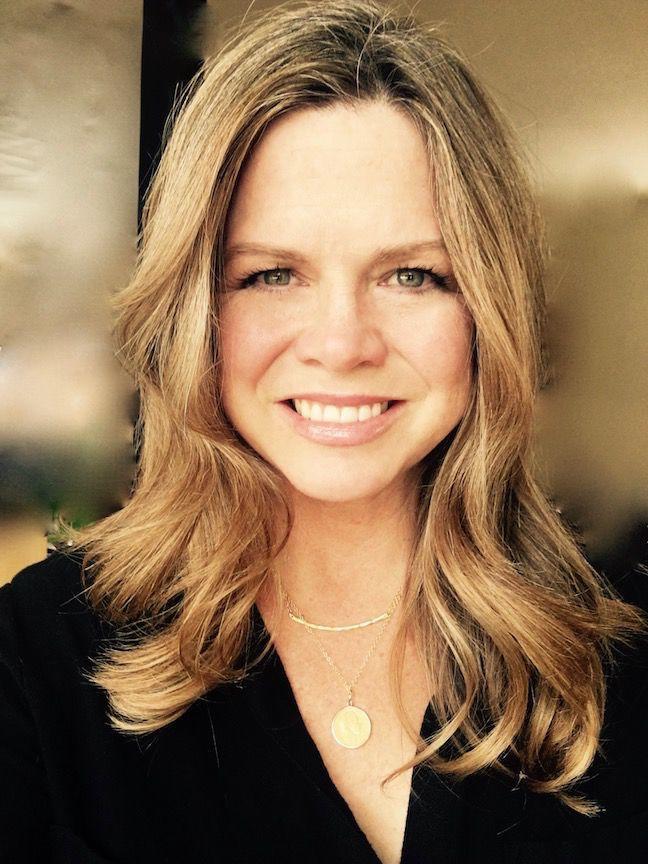 Party: Republican
Years in Wyoming: 23
Barbara Allen, former chairwoman of the Teton County Board of County Commissioners, said she understands the mechanisms that make local government work, particularly in the district she is now running to represent.
Allen said she could immediately become an effective voice for Teton County in the Legislature, particularly on complex budgeting issues. She has served on the Wyoming County Commissioners Association Legislative Bill Review Committee and state Land Use and Elections Committee.
"I have a long and public voting record of which I am proud," she said, "and that I believe reflects that I vote for what I believe is in the best interest of my community, not along the lines of rhetoric or dogma. I would take that with me to the Legislature."
As a former county commissioner and planning commissioner Allen said she has a deep knowledge of the region's unique issues. She said the relationships she built during that time lend her credibility.
"My focus," she said, "is on making sound investments that protect our community."
Top 3 most pressing issues facing your district:
1. Housing
2. Education
3. Health care
Current state tax structure: Oppose — At some point the state is going to have to look to other sources of revenue rather than rely so heavily on the tax subsidy of natural resources. What and how that looks, I'm not sure we're there yet.
Lodging tax 60-40 split:  Don't support or oppose. It's not quite as simple as a yes or no question. Asking visitors to offset the cost of services makes sense. If the community wants to spend the 60 percent differently, that is a legislative discussion.
What would be your approach to funding education in Wyoming?
I think the more appropriate question would be, "Is it a priority for you?" There are different options for funding as evidenced by the House and Senate's compromise in the last session. My answer would be yes. It would be a priority.
How do you plan to make health care more affordable for Wyoming citizens?
Our health care system, in many ways, is broken. In Wyoming we have some of the highest premiums in the U.S. Just in our education budget, costs went up 10 percent last year. We know that rural hospitals are struggling. Drug costs are outrageous. We can't talk about diversifying the economy without talking about the very real impacts that these high costs have on a business level and,  more importantly, on a human level. We need to be looking for ways to make the voice of Wyoming citizens heard both from a negotiating standpoint and looking for better ways to service rural communities. Unfortunately, many of the solutions lie on a national level, but Wyoming should expand Medicaid and work to put pressure on our delegation for bipartisan solutions.
What is your philosophy on selling, transferring or exchanging state land? What is your stance on transferring federal lands to the state?
I do not believe in transferring federal lands to state management and the vagaries of a legislature. The purpose of state lands is different than federal lands in Wyoming. According to the Office of State Lands and Investment, "When Wyoming became a state on July 10, 1890, the federal government granted approximately 4.2 million acres of land to the State of Wyoming. The law requires state land be held in trust to produce income to support public schools and other state institutions named in the original grants." Any proposed trade or change in ownership of state land should carefully consider its impacts on the people of Wyoming.
----------
Mike Yin
Party: Democrat
Years in Wyoming: 3
A software developer elected to serve as vice chairman of the Teton County Democratic Party, Michael Yin hopes to win his first election riding the blue wave many expect to swell following the 2016 election of President Donald Trump.
"Wyoming is currently a state that is losing its young people and pushing them out of the state," he said. "I want to work toward a Wyoming that keeps its young people in the state, gives them a great education and provides them the opportunity to lay their own roots in Wyoming."
After a decade in the technology industry, Yin said his understanding of policies that attract tech companies and entrepreneurial startups would help to diversify the state's economy.
During the 2016 election season, Yin canvassed Teton County in support of U.S. Sen. Bernie Sanders and, after the primary, for former Secretary of State Hillary Clinton. He also helped locally, encouraging people to vote in favor of the general 1-percent sales tax and Jessica Sell Chambers' Town Council campaign.
Yin said he wants to make Wyoming "a more welcoming community for all types of people, immigrants, everyone."
Top 3 most pressing issues facing your district:
1. Education
2. Healthcare costs and access
3. Protecting public lands
Current state tax structure: Oppose
Lodging tax 60-40 split: Support
What would be your approach to funding education in Wyoming?
Working with other legislators to broaden the tax base to one that is diversified to stabilize our state's economy to avoid the boom/bust cycle that we are currently mired in because of our tax base's primary dependence on mineral resources. Those can include things like a corporate tax for large big box corporations, which almost every state has. In the short term I will ensure education stays a top priority in our state's budget and fight against future attempts to cut education.
How do you plan to make health care more affordable for Wyoming citizens?
Enacting Medicaid expansion will help reduce costs by significantly reducing the amount of unpaid bills that medical providers end up passing on to patients who can pay. That means it will not only help lower-income brackets but also help costs across all patients. Additionally, we can reduce health care costs by implementing more preventive access by encouraging things like telemedicine so patients can access health care earlier and get positive outcomes, instead of no or limited access, where they may progress to a costly emergency condition.
What is your philosophy on selling, transferring or exchanging state land? What is your stance on transferring federal lands to the state?
I will fight against all efforts to transfer federal land to the state. Our state does not have the budget to manage those lands, and we should not be essentially mortgaging our future legacy of public lands for the short-term profit of any leases we may believe we could get with such a transfer, especially when the current outlook for fossil fuels does not look like it will be expanding.