Mike Gierau
Party: Democrat
Years in Wyoming: 40+
Vacating his seat in the Wyoming House of Representatives for a chance to serve in the state Senate is a big risk for Mike Gierau, who just finished his first term in the House. But he said he couldn't pass up an opportunity to possibly flip a seat in the upper chamber.
"There aren't enough Dems in the Senate to fill their allotted committee seats, so not all of the Senate committees have a Dem on them," Gierau said. "Government works better when both teams are playing — and playing on an even field. I think they need to hear another voice and other alternatives."
With two years of experience under his belt Gierau believes his relationships on both sides of the aisle in Cheyenne will allow him to effectively push Teton County's agenda on issues such as funding for education and social services, as well as local taxes and animal cruelty.
Before entering the state Legislature, Gierau spent years in public office as a town planning commissioner, town councilor and county commissioner.
"In all these positions," he said, "I have done my best to serve you, always remembering it's your home, where you work and where you raise your family."
Top 3 most pressing issues facing your district:
1. Education funding
2. Affordable health care
3. Protecting public lands
Current state tax structure: Oppose 
Lodging tax 60-40 split:  Support — I feel that with a small adjustment in the law on how the 60 percent of the lodging tax can be spent we can effect those percentages in a more suitable way. We are currently working on that.
What would be your approach to funding education in Wyoming?
As your state representative I have been a champion for funding all education in Wyoming, K-12, community colleges and the University of Wyoming. This commitment has earned the endorsement of the Wyoming Education Association. My approach is to fully fund education. Keep looking for ways to save costs. To look carefully at all funding mechanisms,  from taxes to disposition of school trust land  to our investment portfolio, to ensure that funding. The same way you do at your house, watch spending, check ways to bring more money home and make sure the money you have is working as hard as you do.
How do you plan to make health care more affordable for Wyoming citizens?
The problem here, like most complex issues, has no single solution. Here are the ideas we have been talking about as I talk to you on the phone or at your door:
1. Expand Medicaid. That has been proposed by the governor and backed by some of us in the Legislature, but not enough. 
2. A waiver from the federal government to lower costs for folks on the Affordable Care Act. It has been done in a few states and lowered costs and brought more insurance companies into the market. We are currently getting this done. 
3. Cost transparency. That idea has been brought to me as a way to help people manage their costs. Knowing in advance drug prices and the costs of services is key. The bottom line is our health care system is broken, and we need to fix it now.
What is your philosophy on selling, transferring or exchanging state land? What is your stance on transferring federal lands to the state?
Our open spaces that we all cherish here in Wyoming must be preserved. We also must use this precious resource with care. The sale of school parcels for education is an important part of the school funding equation. An old friend here always told me with regard to land here in Wyoming, "Buy when you can, trade when you have to, sell only as the last resort." Let's start with an inventory of what we have, how much it's worth and the value of protection. Then and only then talk possible sale. As for federal lands,  we as a state need a voice in their management, but not our outright control. That should be mostly left to our federal partners. Here in Teton County there have been instances where Bureau of Land Management lands along the Snake River have been deeded to the county.
----------
Kate Mead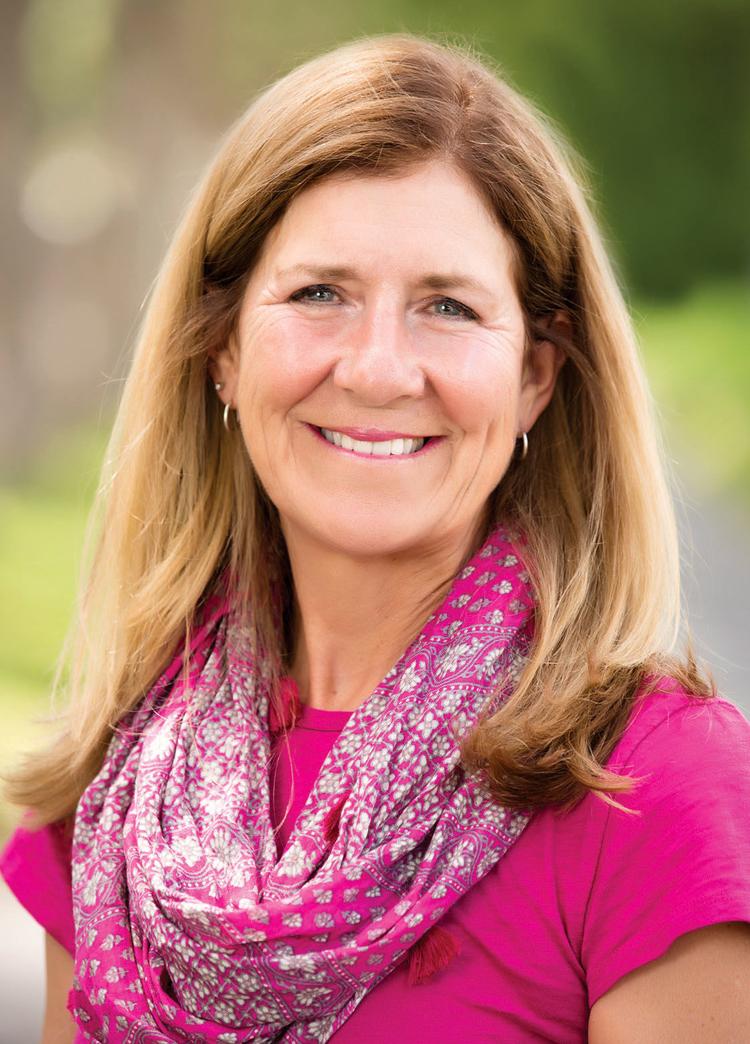 Party: Republican
Years in Wyoming: 31
Local attorney, rancher and Teton County School District No. 1 Board of Trustees Chairwoman Kate Mead is running for state office to influence the ongoing debate on education funding.
"I fear that with a different governor, and unless we have more people who are advocates for education, school funding is just going to get harder and harder and harder," she said, "because there are a lot of people in Cheyenne who don't value education as much as they possibly should."
Mead has practiced law for over 30 years as a partner in Mead&Mead. She said that has prepared her to make law as a legislator, particularly with her specialty in school law.
Though running as a Republican, she said a slight income tax could perhaps supplement the state's efforts to diversify Wyoming's economy and stabilize education funding into the future.
"Wyoming's boom-and-bust cycle is a certainty," she said, "yet our state Legislature has been unwilling to address the institutional changes, diversification of our economy and new thinking about our revenue structure that can move us forward."
Top 3 most pressing issues facing your district:
1. Education funding
2. Health care access and affordability
3. Mental health
Current state tax structure: Oppose — Just as the ENDOW initiative provides a 20-year plan for diversification of our economy, Wyoming needs a 20-year revenue plan that parallels diversification.
Lodging tax 60-40 split:  Oppose — Tourism impacts are huge. At least 90 percent should be used for an expanded list of tourism impacts. When elected I will fight for this change.
What would be your approach to funding education in Wyoming?
In the last biennium Teton County School District was cut $1.4 million. The Common School Permanent Fund has $3.1 billion. Gains to the fund investment must be used to pay for schools now rather than saved. The 3.1 million acres of school land held in trust for the schools must be aggressively managed and, in many cases, sold to finance schools, increase the local tax base and provide more taxpayers to pay property tax that benefits the schools, counties and towns. This is critical because schools in Wyoming need a consistent and reliable funding stream into the future.
How do you plan to make health care more affordable for Wyoming citizens?
By obtaining an exemption to the Affordable Care Act to allow Wyoming to experiment with plans that are tailored to the needs of our population. Wyoming must create a high-risk pool paid for by a few dollars added to all policies to pay for high-risk consumers, like Maine did, which reduced premiums. All policies sold in the state must allow a health savings account so that consumers can accrue tax-free savings for health care needs. Providers must be transparent about their charges so that consumers can shop their health care. The state can facilitate this by setting up a website for health care costs. Expanding telemedicine shows promise for reducing costs and increasing access.
What is your philosophy on selling, transferring or exchanging state land? What is your stance on transferring federal lands to the state?
Federal lands should remain in federal hands. The state simply cannot afford to administer them. School lands, section 16 and 36 in each township, should be aggressively managed to provide maximum returns to the Common School Permanent Fund. That may require selling some of the 3.1 million acres granted to the state for the benefit of schools at market value, as required by our Constitution. Exchange of state land for federal or private land can be a useful tool to block up land. Always, the state must receive value for value.