It was September when Julia Heemstra told the St. John's Health Board of Trustees about an exciting new program she was developing — lifestyle medicine. She described a set of treatments with the potential to reverse chronic conditions and improve patient quality of life, while lowering the use of medication.
The emerging field of medicine combines wellness offerings with behavioral alterations, and it has the potential to do two things that are music to hospital administrators' ears: save lives and cut costs.
"We investigated cutting-edge treatment around the nation," she told the board. "Lifestyle medicine is the most cutting edge."
Throughout the winter the hospital released details about the program. It would combine existing Wellness Department services under the lifestyle medicine umbrella, and take its first patients March 1.
Then the coronavirus swept across the globe, forcing Heemstra, who runs the hospital's Wellness Department, to put her plans on hold.
Lowering costs, improving lives
One statistic reveals the economic potential of lifestyle medicine: According to the American College of Lifestyle Medicine, 86% of all health care funding goes to treat chronic conditions, and 80% of that spending is related to poor lifestyle choices. If health care systems can reverse or prevent chronic conditions without costly procedures and medications, patients and hospitals save money.
"When you want an instrument to improve patient outcomes, one of the most cost effective and universal ways to do that is bring lifestyle medicine modalities into that population," Dr. Catherine Collings said.
Collings is president-elect of the American College of Lifestyle Medicine, the physician group that promotes the field and provides practitioner education. She said lowering costs for hospitals and insurers is only one part of the appeal. Improving patients' lives is the other.
To do that the field is based on six pillars: nutrition, exercise, sleep, healthy relationships, stress management and avoiding risky substances. For each patient who enters St. John's program the treatment will look different, because each one will have unique risk behaviors.
Natalie Stewart, a registered nurse in the Wellness Department, is the first lifestyle medicine-certified nurse in Wyoming. In an initial screening she identifies which offerings are right for patients. They might need wellness coaching, nutrition counseling or ergonomic evaluations to improve their workspace and avoid the aches and pains that come from repetitive motions or bad posture at work.
The Centers for Medicare and Medicaid Services offers limited reimbursements for lifestyle medicine, so the program is a cash-pay system — something that could be difficult for patients on government insurance, who generally have lower incomes but could benefit from lifestyle medicine.
CMS data shows that in 2013, 42.4% of Medicare beneficiaries reported a heart problem, and their out-of-pocket costs were nearly double the costs of patients without a heart condition. The Centers for Disease Control and Prevention reported that more than 40% of American adults were obese, and that the prevalence increased in those without a college degree, who have been shown to make far less money over the course of their lives.
Without strong reimbursements from government insurance programs, some of the populations that would benefit the most from lifestyle medicine may not be able to afford it.
That may not be the case for some in Jackson, however, because Heemstra said the St. John's Health Foundation has funds to assist those committed to making changes though the lifestyle medicine program.
For Heemstra, better patient outcomes take precedence over finances, though the two are intertwined.
"Within St. John's as a whole, I think it's important to keep that in mind that the program is about preventing, treating and reversing disease," she said. "That turns the financial side around pretty significantly."
Stephanie Snow wasn't living the life she wanted. The pastry and catering supervisor at St. John's had high blood pressure and wanted to lose weight. Her doctors told her she should have her gallbladder removed because of gallstones, and she had diabetes.
Her medical expenses included doctor's visits for the gallstones and a medicine called metformin, which controls blood sugar levels. If she were to have her gallstones removed she would have needed surgery, another large expense.
After Snow started working at St. John's a couple of years ago she entered the Wellness Department's programs, which are now part of the lifestyle medicine program. She greatly improved her condition through wellness coaching, nutritional counseling and exercise.
"I needed to lose about 160 pounds, and I'm at 90," she said. "I canceled my surgery and avoided having my gallbladder taken out."
Snow lowered her blood sugar and blood pressure to normal levels, allowing her to not take blood pressure medication and stop using the metformin after about 10 months. She's not alone in seeing such improvement.
A 2012 study published in the Journal of the American Medical Association found aggressive lifestyle changes were far more likely to produce a partial remission in diabetics than typical diabetes care. Those who received typical care had a 2% likelihood of a partial remission at both one year and four.
In the group that made significant lifestyle changes, which included lowering saturated fat intake and increasing exercise, 11.5% of patients experienced a partial remission in the first year, defined as the lowering of blood sugar levels to less than 6.5% without the use of medication. That number fell to 7% by year four but was still significantly higher than the control group.
Part of Snow's regimen was to start exercising. She ran in the Spring Runoff 5K last spring, walking parts and jogging others. Then she set a goal to run the whole thing this year, so she started putting miles in on the treadmill and doing Pilates to build strength.
Heemstra encouraged her to accelerate her training goals and run the Turkey Trot, the annual Thanksgiving race. Snow obliged, dedicating herself to and finding value in her training.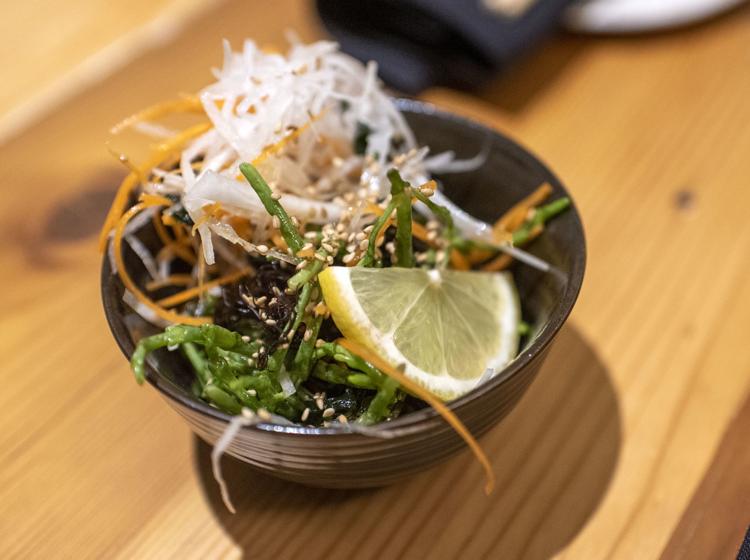 "Setting goals for yourself and accomplishing them builds your confidence and lets you know 'I can do this,'" Snow said.
Snow's "emotional and mental stability was rocky" before she started working with the Wellness Department, but in addition to feeling physical benefits from her work with the Wellness Department she has experienced psychological improvements. Exercise is often correlated with weight loss, as well as lowered blood sugar levels, but it also benefits mental health.
"A number of studies have previously demonstrated that exercise may offer a number of comparable benefits to antidepressant mediation in those with depression," found a literature review published by the Neuroscience and Behavioral Reviews journal.
The review looked at 20 studies with a total of 1,353 participants. Though the results and outcomes were obviously unique to each study, in the aggregate the review found exercise may have positive effects on biomarkers like inflammation to cortisol levels.
It cautioned that more research was needed to confirm the results of the studies. Anecdotally, Snow said, shifts in behavior correlated with changes in mental health.
"In the program, you look at your emotions and get OK with those emotions," she said. "Then I could find alternatives for what to do when I'm stressed."
Lifestyle medicine practitioners jump at the chance to work with a motivated client like Snow. Maintaining behavioral changes long enough to see lasting benefits is difficult, which is one reason new diets pop up all the time.
A 1999 study in the International Journal of Obesity that followed adults for four years found the most common actions taken to lose weight — increasing exercise, decreasing fat intake, reducing food and calorie intake — were used only 20% of the time, and the duration of use was brief. Studies have shown that most dieters regain half of what they lost in two years, but willpower is not the only factor that may contribute to weight regain.
A study that followed contestants on the television show "The Biggest Loser" found metabolic changes from dieting resulted in people burning fewer calories throughout the day. Other analyses have found satiety hormones may become less reactive as people ease out of diets, and changes in the gut microbiome may result in physiological changes that make it harder to keep weight off, Scientific American reported.
The myriad — and little understood — physiological changes that make it difficult to avoid regaining weight happen in line with the fact that it is difficult to maintain the extreme lifestyle changes that often accompany dieting. Though little evidence exists as of yet on patients' tendency to stick with changes that result from lifestyle medicine programs, practitioners try to leverage behavioral science to create sustainable patterns because they are aware of the statistics in other realms like dieting.
Collings, a cardiologist, described a hypothetical heart attack patient, someone who would be an ideal candidate for lifestyle medicine. Once that person recovers she doesn't simply hope the episode will be lasting motivation. Instead the trauma, along with continued physician support, is the impetus for changes in diet and exercise.
"Fear is not a very profound behavior change modality," she said. "It's not a good sustainer, but it's a good initiator."
Practitioners develop incremental goals with patients, ones they feel connected to and accountable for. For Snow that meant small changes to the way she ate, and gradually increasing exercise until she was able to run the Turkey Trot.
In the end, addressing people's likelihood to revert to old habits is integral to the field.
"The final thing is when you no longer need those nudges, it's a new normal, a new way you orchestrate through your life," Collings said. "That's a lifestyle as opposed to a diet or new exercise routine.
"The general approach is not making it about willpower, but making it about skill power."
Staying healthy in the face of COVID-19
Despite the promise of lifestyle medicine, social distancing has brought the St. John's program to a halt. Some pieces could be done online, but the practitioner-patient relationship that is key to accountability and support is hard to develop online.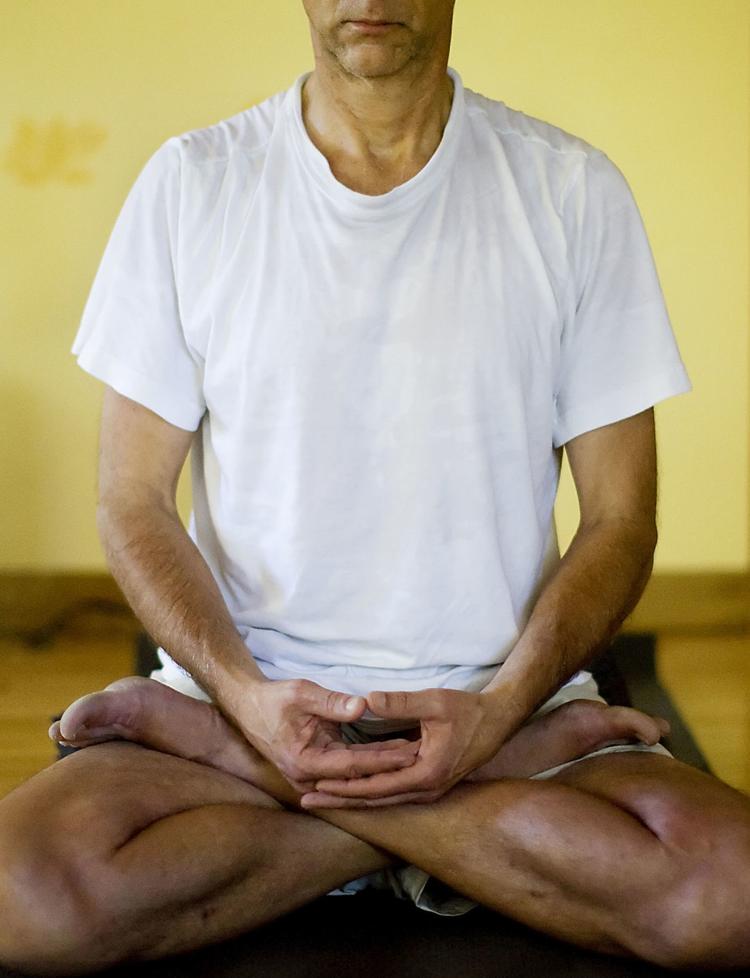 Instead, Heemstra adapted the pillars into a monthlong COVID self-care kit for St. John's employees. It gives them one exercise, meditation or challenge to do each day. Included are things like avoiding screens for a set amount of time before bed or choosing a night of the week to not drink alcohol.
"We've been grateful to observe that even in time of pandemic lifestyle medicine still makes the most sense in regards to how we can protect ourselves and treat ourselves," she said.
During the 2010 H1N1 influenza pandemic, Korean researchers found smokers were more likely to contract the flu than nonsmokers. Studies of Israeli army personnel reflect that finding, showing female smokers had a 60% risk of contracting the flu, as opposed to a 41.6% risk in nonsmokers.
The authors of the Israeli army study also stated in another report that 68.5% of smokers contracted H1N1, compared with 47.2% of nonsmokers. Similar statistics for the coronavirus are hard to come by because it is so new, but the Centers for Disease Control and Prevention say lifestyle factors like smoking or obesity are linked to COVID-19.
One study of more than 4,000 patients in New York found obesity and age were the two strongest determiners of whether someone developed a critical illness from COVID-19. Of the roughly 1,600 hospitalized patients included in the results, 41.1% had a critical illness.
Roughly 40% of hospitalized patients were obese, compared with just 14.5% of those who had a mild reaction. The paper was in preprint at press time, meaning it had not been peer-reviewed, but its finding that lifestyle factors like smoking, obesity and heart disease were comorbidities tracks with preliminary studies done by the CDC and in China.
Heemstra acknowledged lifestyle medicine couldn't reverse chronic conditions during the outbreak's relatively short time window. But she said stress management, eating well and exercising are ways people can stay healthy, so if they contract the virus they have a better chance of a mild reaction.
Regardless of when St. John's can restart programs like lifestyle medicine, Heemstra sees the pandemic as a chance for people to recognize the value of following the pillars of lifestyle medicine.
"It's so spotlighted right now," she said. "What's so overlooked all the time is how our quality of life is improved by doing these things every day, even not in the middle of a pandemic."