In 2007, Colorado had a problem.
Despite the state having provided family planning services for nearly three decades, many pregnancies were unintended. Of all pregnancies in the state, 40% were unplanned, and that number rose to 60% for women between the ages of 15 and 24.
Even with a strong network of Title X family planning clinics, which serve low-income women and families, and a desire to grow its services, the state still saw high rates of unintended pregnancies. That is, until a magnanimous donor stepped in, hoping to use Colorado's Title X clinics as a petri dish. The donor invested $27 million in the state to make a concerted push to lower the unintended pregnancy rate, choosing to remain anonymous.
Though the Denver Post outed the donor as billionaire businessman Warren Buffet in a 2017 article, the Colorado Department of Public Health chose to honor the donor's wishes.
"We still say 'the anonymous donor,'" the department's Jody Camp said.
Named or not, the donor wanted to see if expanding funding to Title X clinics to provide low-cost intrauterine devices and implants would lower the rate of unplanned pregnancies. The thinking was simple: IUDs and implants are the most effective reversible forms of birth control, but they are prohibitively expensive for clinics and low-income women. Expanding their use would, in theory, prevent unintended pregnancies.
More than a decade after the influx of cash began, Colorado's clinics are something of an inspiration for other public health departments, including Teton County's.
"Their program is the model," said Jodie Pond, director of the Teton County Health Department. "They were really the first one to do this."
Removing cost as a barrier
Before 2009, when a woman walked into a Colorado Title X clinic, she was presented with a spate of options for birth control: pills, patches, Nuva rings, condoms. These methods are inexpensive, and when used correctly most are at least 90% effective. Long-acting reversible contraceptives, also known as LARCs, like IUDs and implants, either weren't offered or had such long waitlists that they weren't practical.
Before the Colorado Family Planning Initiative started, just 6.4% of Title X clinic patients used LARCs, mostly due to cost.
"Birth control pills can cost 8 cents a pack," Camp said, "but to pay $500 for a LARC was out of reach for those clinics."
Following the advent of the family planning initiative, the state's Title X clinics began to expand the number of LARCs they could offer on a sliding scale based on patient income. Title X facilities operate in part on federal grants, which mandate that they serve anyone who comes in the door, regardless of "national origin and age and income," Camp said.
Clinics made LARCs readily available, purchasing them for $400 apiece through the federal 340b drug-pricing program. Using the donor's contributions, the state covered the difference between the wholesale price and what the patients could pay. Within six years 30.5% of clinic patients were using LARCs, and in that time the initiative provided 36,000 LARCs to women that they and the clinics could not otherwise have afforded.
No matter the interest in LARCs from patients, using philanthropic funds to cover operational costs of a public health initiative isn't sustainable. Donors, including the one who started Colorado program, often look to fund programs that can become self-sufficient. For Colorado's program, the passage of the Affordable Care Act was the necessary piece.
Prior to the Affordable Care Act, the department's third-party collections were a barrier to providing LARCs to more women. Revenue from Medicaid and private insurance was paltry because those entities weren't required to cover birth control. The clinics made roughly $500,000 from Medicaid and $200,000 from private insurance annually before the landmark health care law, Camp said.
Now that almost all patients with insurance have access to birth control through their policies, those numbers have skyrocketed to $4 million in revenue from Medicaid and $1 million from private insurance. That allowed the health department to find self-sufficiency as philanthropic funds dried up.
"The donor committed for two years and stayed for eight," Camp said. "It's OK for us to stand on our own two feet now."
Seeing such a successful program in a neighboring state, family planning providers in Wyoming have taken a page out of Colorado's book.
"We decided it would be great to see how on-demand birth control would work in lowering the teen birth rate," said Pond from the Teton County Health Department.
The county Health Department has offered low-cost IUDs for several years after taking over as the Title X grantee when the now-defunct nonprofit Western Wyoming Family Planning closed. It has generally collected little annual revenue through the grant, just $37,000 last year, $8,000 of which went to administrative costs to maintain the funding.
Being a Title X grantee gave the Health Department access to 340b pricing, the same program that benefitted the Colorado clinics. Pond said that even though the grant required extensive paperwork to maintain, the 340b pricing was worth it.
However, the department decided this year to eschew Title X funding because of new restrictions that forbid grantees from referring patients to abortion providers. The department doesn't provide abortion services, but the "gag rule," as national organizations like Planned Parenthood have called it, would prevent staff from discussing abortion as an option. The change was the impetus to leave the program. With high administrative costs, limits on what providers can say and a small amount of money provided, being a Title X clinic became less appealing, Pond said.
However, the need to provide low-cost LARCs remained, and Pond said the Health Department might not have left Title X if it hadn't been able to maintain its 340b status. Because the department has a sexually transmitted infection program, it still qualifies for the discounts offered in the 340b drug-pricing program.
Gail Wilson, family planning director at the Cheyenne-Laramie County Health Department, whose clinics are Title X grantees and receive 340b pricing, said clinics can now purchase two types of discounted IUDs. The first is $50, the other costs $400. Wilson's program works similarly to Colorado's.
"If I buy the LARC that is $400," she said, "that would be slid to $0 for those who qualify. We have to cover that."
The same is true in Teton County, but Wyoming, unlike Colorado, has not expanded Medicaid. That means private insurance and Medicaid are still required to cover the IUDs under the Affordable Care Act, but fewer women in Wyoming may have access to Medicaid because the state opted not to expand the program.
Without the significant increase in revenue from Medicaid that the Colorado family planning program has seen, Wyoming clinics deal with financial challenges in making LARCs accessible. Pond said because the Health Department is responsible for so many programs, from sexually transmitted infection mitigation to immunizations, it cannot solely focus on LARC accessibility.
"Our limiting factor is funding and how much time we have," Pond said. "Our nurse practitioner would have to insert the IUD, so it can only happen during the two days per week we have nurse practitioner time."
In the face of competing priorities and shifting funding models, Wyoming clinics have to answer one important question: How well did Colorado's program work?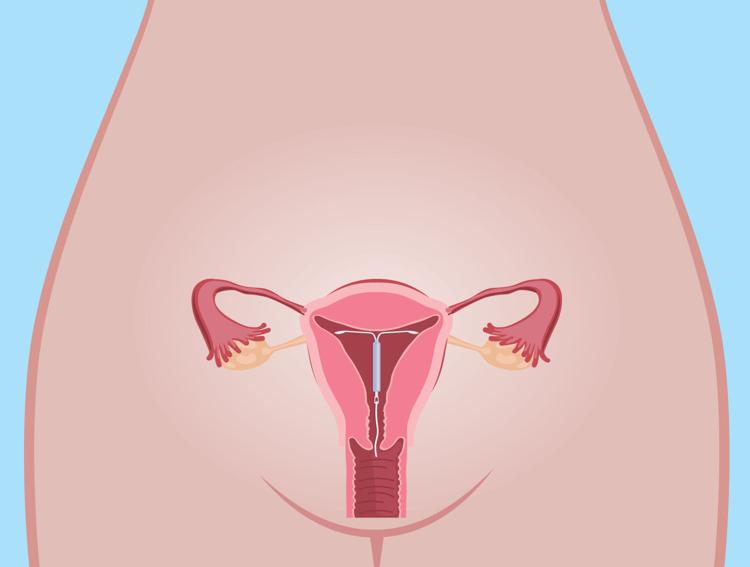 Public health initiatives are sometimes difficult to track, especially in their beginning years. For example, Pond said, increasing sexually transmitted infection testing can boost reported rates because people who wouldn't otherwise be tested come in for screenings. Success in that case may mean a higher chlamydia rate, at least at first.
But by almost all measures, the Colorado Family Planning Initiative was a success, and recent research suggests that women who live close to the state's Title X clinics show particular benefit. A working paper from the National Bureau of Economic Research released in March found the birth rate among young women who lived in a ZIP code within 7 miles of one of Colorado's Title X clinics was 20% lower than in those who lived further away.
Reduced birth rates alone do not tell the entire picture. Changes in the demographic makeup of which women are having children had long-lasting effects on Colorado's public health and economy.
Women who delay having children are able to pursue higher education and better-paying jobs. A New York Times report found that women in Teton County wait, on average, until they are 30.6 years old, putting the county in the company of big cities like New York and San Francisco and giving women the time to travel, develop careers and buy property before having children.
Colorado's health department reported that following the initiative births to women without a high school education fell 38%, and the average age at which women were having children increased by about 13 months. The abortion rate for women ages 15 to 19 fell by nearly half, from 10.3 per 1,000 women to 5.4.
The data "suggests that the initiative may have improved women's ability to invest in their high school and post-high-school education," the NBER paper says, "and thus have important implications for their economic circumstances."
The economic benefits extended far beyond individual women. In its extensive report on the program, Colorado didn't estimate how much extra personal income allowing women to wait longer to have children may have generated. It did calculate the social services savings the state experienced because of the initiative.
From 2010 and 2014, the decrease in the birth rate for young women saved Colorado between $66 million and $69.6 million. Those savings were seen in entitlement programs like Medicaid and the Supplemental Nutrition Assistance Program, as well as in state-administered nonentitlement programs that provide health care and child care to low-income women and families.
Over the same period Colorado experienced declines in its unintended and teen pregnancy rates, Teton County was also seeing a drop in its teen birth rate. Data from Network of Care, a service that aggregates health care information, shows that the Teton County teen birth rate between 2008 and 2012 was 24.5 births per 1,000 teens.
However, following the work of Western Wyoming Family Planning and now the county Health Department in providing low-cost birth control, particularly LARCs, the rate between 2013 and 2017 fell to 10.3 births per 1,000 teens.
Neither the Colorado program nor the Teton County Health Department solely credits the decrease in teen and unintended pregnancies to the increase in LARC use. Each program provides other forms of birth control and allows women to choose based on their family planning needs.
Increases in education, Camp said, played a big role in helping women understand all the family planning services available to them. But access to LARCs — the most effective reversible form of birth control — has no doubt played a large part in the success of Colorado's program, something even Camp will admit.
"Everybody likes to say it's their program," that has contributed to decreases in teen birth rates, she said. "I don't have the answer, and we never say this is the No. 1 intervention.
"I usually just like to say we've contributed to it, but we have seen incredible results."