When Nina Lenz's child care provider was evicted, Lenz flashed back to the anxiety and frustration she felt during her 18-month search for a place fit to look after her daughter.
During that time the Lenz name had sluggishly climbed up the waitlists of the most coveted providers in town: Bright Beginnings, Sweet Peas, Children's Learning Center — the ones a parent dreams of. For the first year and a half of baby Frannie's life, dreaming was all the new mother could do.
"We knew it would be hard to find a place," Lenz said. "But we didn't know it would be this hard."
Most Teton County parents can empathize with her plight. The challenges associated with child care here are no secret — families and their providers are up against forces that all but guarantee costs remain high and opportunities scarce.
That leaves stress-ridden parents to cobble together what solutions they can: cutting back on work and enlisting the help of friends and family. Some leave their jobs altogether, diminishing the workforce. For those fledgling parents who do find reliable care, the cost can easily drain their bank accounts at the start of their earning trajectory.
Despite the far-reaching consequences, the child care shortage doesn't often receive the same intensity of focus as, say, housing. Lenz calls it a "hidden issue," and she said as much in a letter to elected officials earlier this year, her first effort to lay bare the struggles parents face.
"If I don't have day care, my husband or I can't go to work," she wrote. "If I am stressed about losing my day care, my work is impacted. If I am spending my day calling every day care provider in town checking my status on the waitlist, I am not working."
She remembers these worries well — they were the undercurrent of her daughter's infancy. After 18 months, though, she was finally able to enroll the toddler at Mountain Kids, a facility she said is run by "the most amazing human I have met."
"It was the first time I got to put Frannie in a place that I felt really good about," she said.
The long wait had paid off. Around that time she gave birth to her son, Hamilton, and also enrolled him at Mountain Kids. Now she could drop the two off, go to work and rest easy in the knowledge that her children were in good hands. No more searching.
Until Cara Polino was evicted.
As soon as they learned she'd have to move her child care out of the building in which it had existed for years, Polino and Lenz went on the hunt for a new one.
Ideally, it should feel like a home, a nurturing setting, they said. But every time they found a promising place, the property owners were reluctant to take on the liability of such an operation.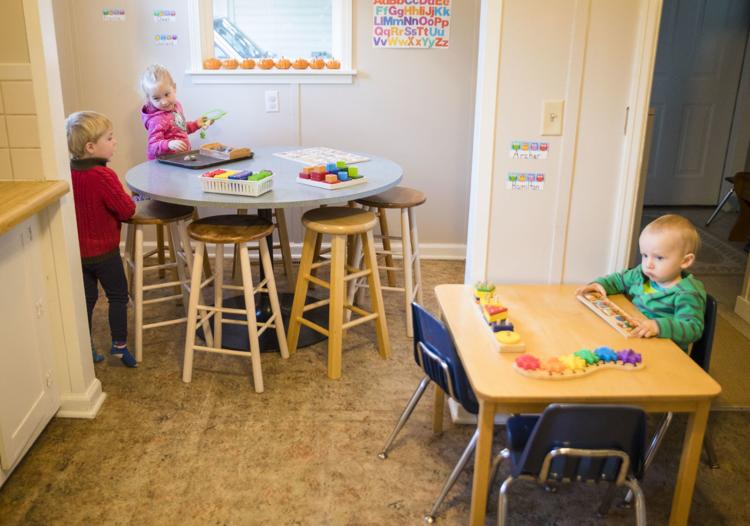 "They've kind of just shut me down," Polino said at the time.
That's only the first hurdle in offering child care — even with an adequate space, the buildings still have to meet stringent and often expensive code requirements. Such regulations exist for good reason, said town Community Development Director Tyler Sinclair, noting that "life safety is paramount. It's just kind of a reality." But nevertheless, they weed out many would-be providers.
"We get a lot of people coming into our office hoping, thinking they will open a day care," Sinclair said. "For every 10 people … maybe two of them make it."
For those who do make it, the troubles have only begun. From there, it can be difficult to hire people for what are typically low-wage jobs. In the words of Patti Boyd, executive director of the Children's Learning Center, "You're going to be fulfilled, not well paid."
And yet, on the other hand, the cost is staggering for the average parent. Prices vary widely, but anything from $50 to nearly $100 a day is common. For some it might as well be a second mortgage payment.
"We know that families cannot afford to pay any more," said Betsy Carlin, chairwoman of the Teton County School District No. 1 board and founding director of St. John's Medical Center's child care program. "And we know that our professionals deserve to be paid more."
Substitutes and part-time employees are also scarce, making it difficult to accommodate vacation and sick leave for the full-timers. Sometimes the only answer is to reduce service.
The Children's Learning Center, for example, recently had to cut its schedule to 8:30 to 4:30, (though for an additional fee parents can extend one hour on each end). It's not the only provider to shorten hours in recent months, but considering the nonprofit center receives financial support from federal, state and local government, some saw the change as grim evidence that even the "holy grail" isn't invincible.
"It wracked me a little bit," said Kathleen Belk, who has two children in the center. "If CLC is not dependable, and it has public investment and does a really good job of fundraising, how does anything else here work?"
In the past six months, child care advocates like Lenz, along with Jackson Vice Mayor Hailey Morton Levinson and Teton County Commission Chair Natalia D. Macker — the only elected officials with young children — have brought the subject to prominence, pushing for action on the often overlooked issue.
Most significantly, the town and county recently approved funding to hire a consultant to outline the state of child care in Jackson Hole (see sidebar). They also passed resolutions to recognize the Week of the Young Child, an "annual celebration" hosted by the National Association for the Education of Young Children.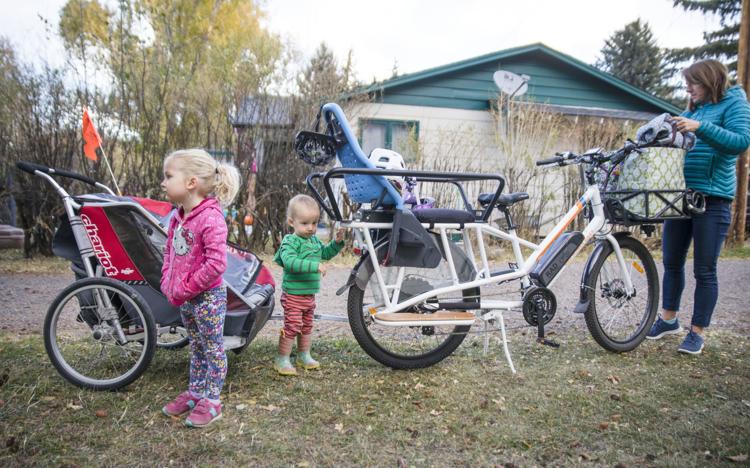 These are the first steps in local government's efforts to address the childcare dilemma. Some say more public subsidy, from all levels of government, will be crucial. But Macker argues it's not as easy as simply throwing more money at the problem.
Moreover, she believes the entire community can play a role in the solution — not only the women.
"It's not going to be all the moms getting together to figure out how to reformulate day care," she said.
In the end a robust child care system is a boon to everyone, regardless of whether they are a mother or father, or even have a young child at all.
Some businesses have found ways to make it easier on their employees, offering stipends or establishing their own child care. In other cases parents have banded together to form programs. Such innovations give a glimpse of the creativity it may take to ensure children have the care they need.
"It's overwhelming," Macker said, "but I think the plus side is the size of our community is one that we can tackle this problem, and I think that puts us in a good place."
Considering kids? Apply now
In the meantime, though, these obstacles constitute a minefield that parents must traverse during what is likely the most decisive stage of their children's lives. Experts say it's well worth the effort to advance early childhood infrastructure.
"It happens to be just about the most important time of your brain development," Boyd said, noting that studies show every dollar spent on early child care and education saves taxpayers as much as $7 in the long run. "The investment in early childhood is critical."
With that in mind, child care is rightfully at the forefront of most parents' and soon-to-be parents' minds. Many who have already navigated the system offer the same advice to anyone who is pregnant or even considering having children: apply now.
"As soon as I got pregnant," Macker said, "I called my mother, and then I called my day care center."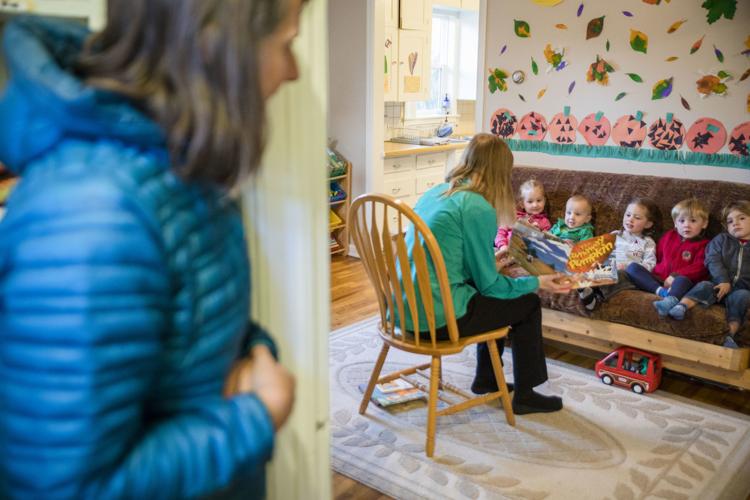 As for Lenz, she fortuitously evaded the waitlists the second time around. Her father-in-law, Bob Lenz, is a former town councilor who also happened to own a house fit for child care, and her husband, Brian Lenz, is the town engineer. With the advantage of their know-how and resources, Nina and Polino found a new home.
"There's a lot of luck in my story, and I recognize that," Lenz said. "I know there are families out there struggling with a lot more issues than we are."
She's grateful, of course. But despite the happy ending, she admitted with a touch of guilt that she'll still be relieved to leave behind the burdensome first few years of life.
"What a terrible system," she said, "when we're counting down the days of our children's early childhood so we can just wish them away to kindergarten."