In a town where there are nearly as many dogs as people, the lifestyle of those canines can be as diverse as their owners.
For the part-time homeowners, shuttling across the Intermountain West and flying private across the country, their pooches fall on the poodle side of the spectrum, enjoying sips of Bailey's on the rocks and rides in Luis Vuitton's finest. Then there are the ranchers, whose dogs run free, seasoned by snow, mud and livestock companions. Some see the "classic Jackson dog," as the backcountry companion, but the truth is all sorts of canine companions call this valley home.
"Just like people, dogs qualify for the 'different strokes for different folks' motto," said Jess Farr of the nonprofit PAWS. "Some dogs thrive in a mega-mansion being fed only the finest of canine kibble and never getting dirty, while others prefer the more backpacking lifestyle of being outdoors and on the move 24/7. At the end of the day the necessity that all of these dogs have in common is the need for companionship with people."
Here, we visit some of these stories.
Sammy can't come to the phone right now, he's busy packing for a trip to Paso Robles.
Last night he scarfed down a porterhouse after posing for a selfie with the chef. It was a little too rare for his liking, but that's OK. He prefers the bone anyway.
Despite his Instagram influencer status and private jet privileges, Sammy is not a millennial pop-star, but a 3-year-old Pomeranian.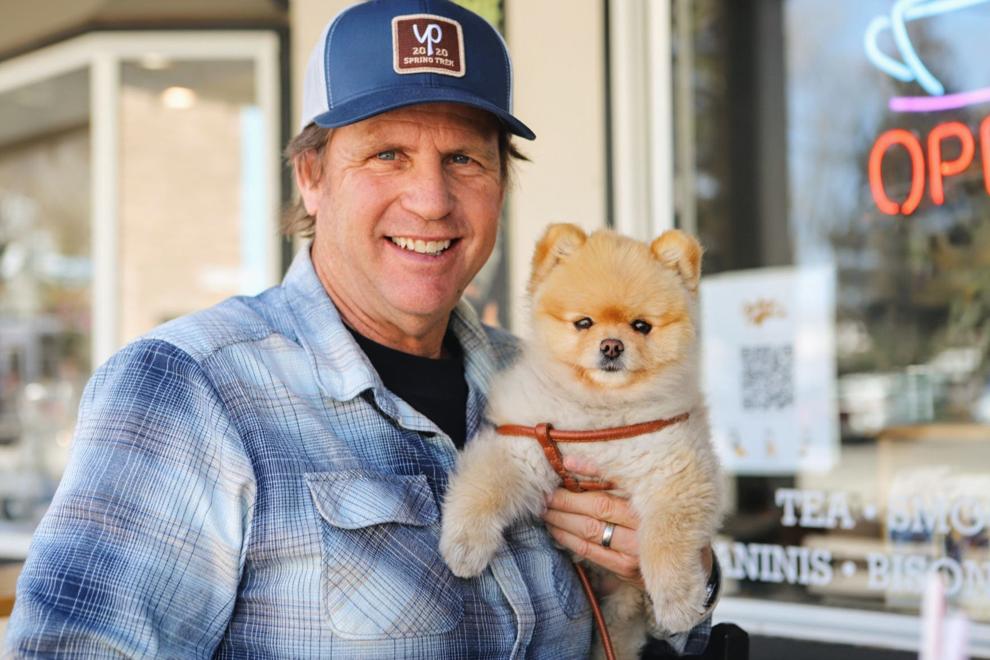 With a teddy bear physique and a squish-able, tongue-lolling visage, Sammy (known to his fans as @sammyhbear) is an icon nearly everywhere he goes. He's frequently stopped by airport security, not for breaking the rules but for an impromptu photoshoot.
"He is so famous, even in Vegas," owner Lilly Mosher said. "Everybody knows Sammy. They don't know us, but they know Sammy."
Originally named Marshmallow for his all-white fluffy fur, the spoiled Pomeranian now has a dusting of tan and a custom leather harness.
Right now he's gracing wine galas in southern California, but he'll be back in the Cowboy State later this month to check on the construction of his new summer home in Alpine. The lake views are everything he's been hoping for.
He'll still find time to hang out with his favorite baristas at Cowboy Coffee, charming locals and visitors alike.
"He makes people so happy. People just light up," Mosher said.
Living a quieter, less coddled life over the pass is Bullet, a herder rescue who has been through his share of hard knocks.
Shot six times by his former owner, the fiery young chap has made a remarkable recovery thanks to some kind-hearted humans who believed in him. He's permanently blind, but his new home, Aska Langman's farm, gives him plenty of room to run.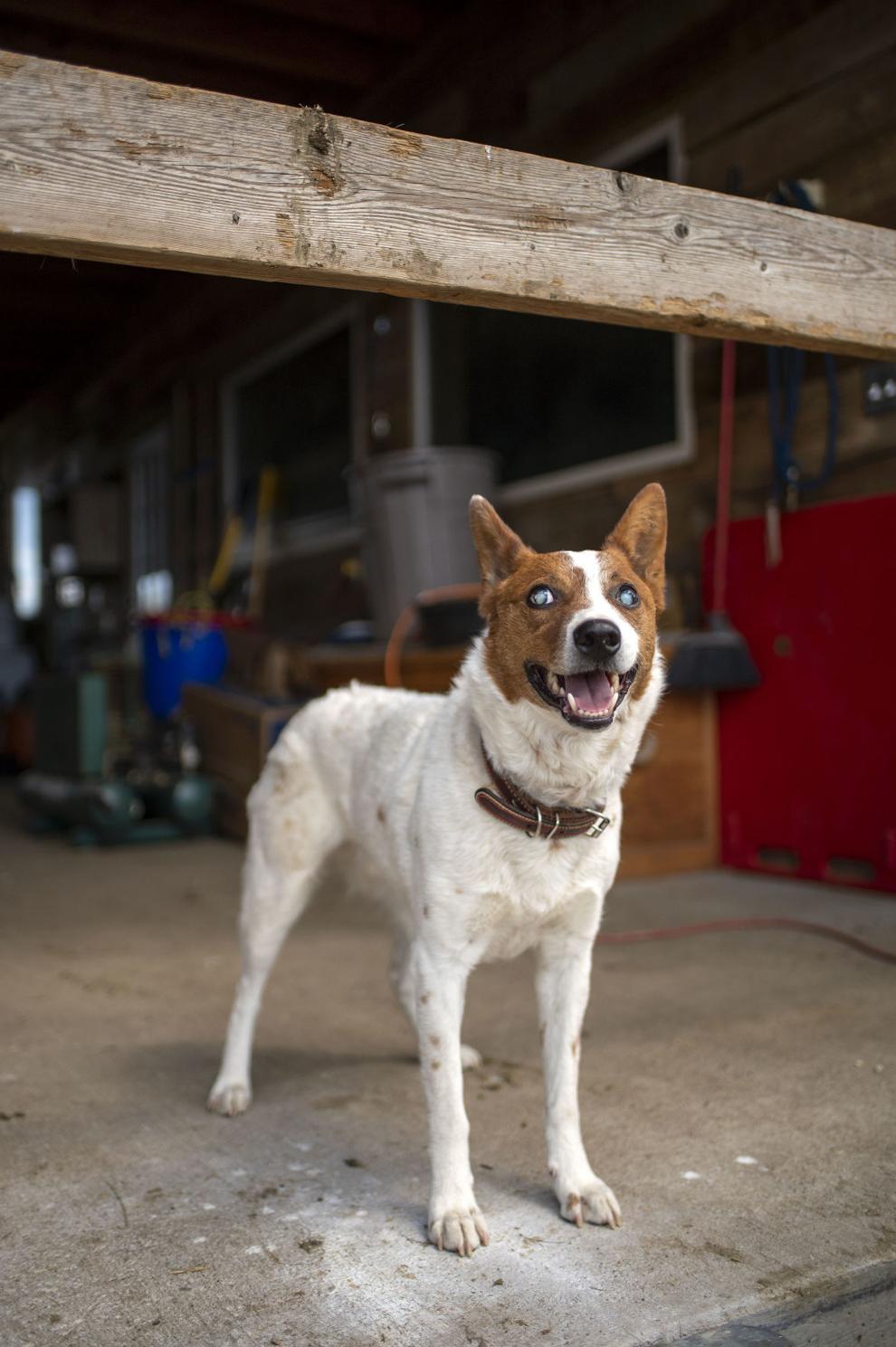 He has a reliable crew of playmates ranging from goats and pigs to Loki the pit bull.
Luckily the local horses don't seem to mind the little guy running into things — which tends to happen a lot. Langman won't rearrange the furniture for fear of it messing up Bullet's navigation.
Understandably, he has a bit of a temper and will sometimes bite guests if he doesn't know them. With his sensitive hearing he's also a quick and ready barker. And boy can he shed.
For the most part, though, life on the farm is pretty simple. He wakes up, has his usual breakfast, then scrounges for other meals out in the pastures. Most days that means straight up poop.
"Just because he's blind doesn't mean he can't do all the normal dog things," Langman said.
One simple pleasure he and Sammy share — nighttime snuggles in their owners' beds.
And even the most adventurous Jackson dogs start their days with queen-sized snuggles.
Captain and Gus are best friends and adventure buddies.
The Chesapeake Bay retriever and fox red Lab, respectively, are matched in size and energy — whether on trail runs, mountain bike paths or backcountry powder.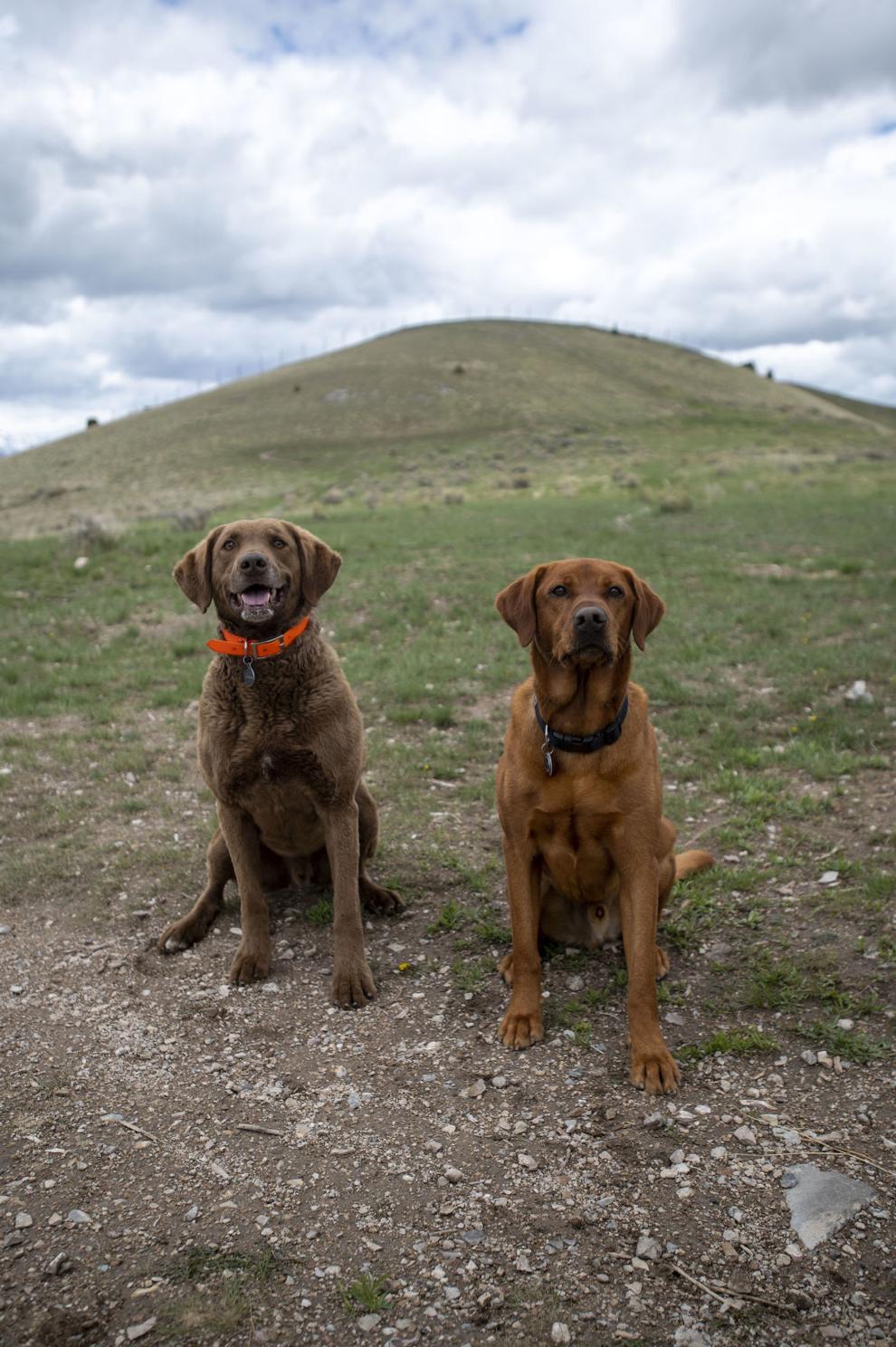 Luckily their moms, Brooke Danahy and AJ Cargill, are also on board with the whole "getting outdoors" thing.
When Captain feels like showing off, he'll dive for rocks in the Snake River, staying under for so long he'll sometimes end up with an ear infection. So Danahy has Jackson Animal Hospital on speed dial.
Gus is a bit more conservative. Since Cargill's first dog tore its ACL while out on a ski adventure, she's tried to take things a bit slower with her current companion. But for the former free skiing world champion, a slow day is still a good 10,000 steps more than most.
"As long as you spend a lot of time with them, they pretty much tune into your lifestyle," Cargill said.
Her 3-year-old Lab came from a sprightly local litter, born down by Game Creek. Sometimes he'll see his brothers and sisters around town or out on the Snow King slopes.
Like other Jackson pooches, this duo loves to be out on public lands, romping alongside horses when possible. They're a bit sad to not have access to all the trails in the national parks, but for now tearing through Cache Creek is a satisfying alternative.