As we humans get excited about returning to some semblance of normal, including heading back to our workplaces, there are some friends who aren't nearly as excited about it.
Man's best friend, that is.
The amazing canine, who has spent the entire pandemic faithfully by your side, checking in on you at your home office, might not be terribly thrilled to go back to their old routine of passing the time until you come home from work.
Now that people are going back to the office, some of their pets, especially dogs, are feeling left behind and wondering why they're now all alone. Whether you call it "separation anxiety" or "separation distress," it adds up to one thing: Some of our furry friends are feeling tremendously anxious without their owners' constant attention and companionship.
"Dogs are very social creatures and are pack animals, so if it's a single person with a single dog, then yeah, that's a more likely situation to have a dog experience separation anxiety because their pack member is gone," said Dr. Ernest Patterson, a veterinarian at VCA Animal Care Hospital at 70 S. Gros Ventre St. in Jackson. "And dogs pretty much live in the moment, so it's not like they can anticipate that you'll be back in six hours or back in four hours or whatever. When you're gone, you're just sort of gone, and they don't know necessarily that you're coming back, so that can spark anxiety."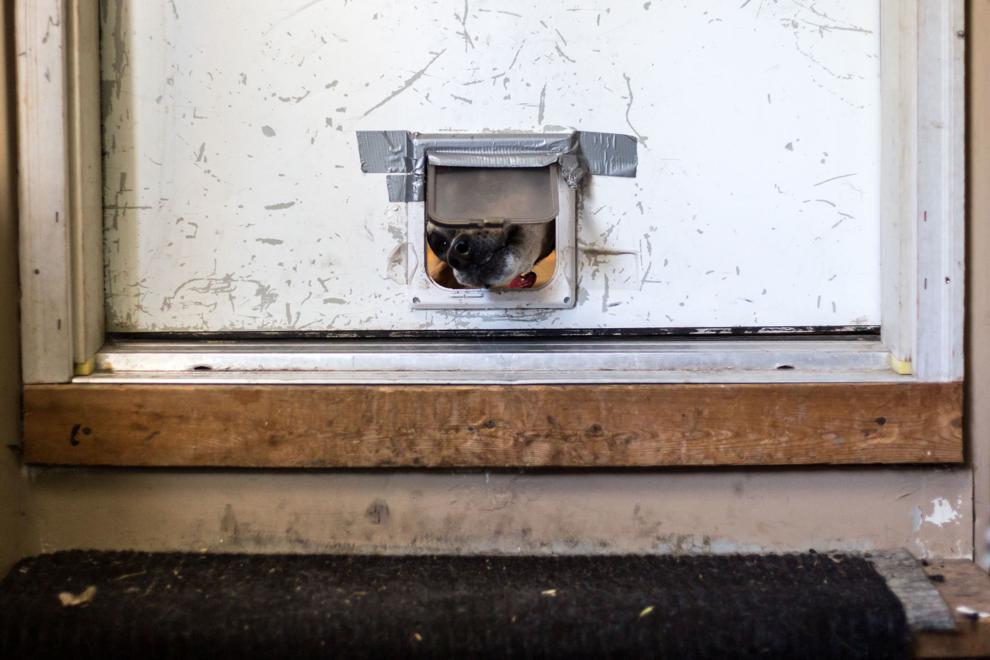 A dog's anxiety can show up in different ways, Patterson said, including being destructive — chewing on door frames, tearing up furniture, or eating your favorite pair of shoes, for example — and Patterson stressed the importance of owners keeping their cool when they come home to damage. First and foremost, he said, the dog won't know why it's being scolded or punished for something it did hours before because of that "live in the moment" thing, and any discipline "really needs to be tied in to when the behavior is occurring."
"It's true that he's sensing that trouble is afoot in the pack, so to speak, but he's not associating it with what you're associating it with," Patterson said. "So the owners can't scold their dog because they found something chewed up — but the dog chewed it up an hour or two ago — because he's going to react like he's in trouble, but he's not going to associate it with what you're trying to express. So it's kind of a wasted effort to vent on the dog at that point in time."
Patterson and Krissi Goetz, a dog trainer with Jackson Hole Positive Training, offered several options to help dogs overcome the anxiety or distress that comes with being separated from their owners — their "pack." Chief among them is to exercise your dog and try to wear him out a bit before you leave for work.
Toys are another good option to keep your dog occupied and happy while you're away, the veterinarian and dog trainer said. Chewable "Kong" toys are a nice option. As Patterson noted, owners can put some sort of food or treat inside the conical toy, which will give your dog something to work on and try to get to.
Goetz, who in 2004 helped found the Animal Adoption Center in Jackson and has worked at Jackson Hole Positive Training since 2008, said it's important to "set your dog up for success" and help him adapt with incremental steps to their owners being away.
"Ideally, that is what we would do, is even if you're home all the time, manufacture time alone [for the dog] by going out to get the mail or going for a walk, or whatever, and leaving the dog home," Goetz said. "Because dogs learn what they live day in and day out, and if they're with us all the time and then [you leave them alone] it's unusual and something to be afraid of. But if it's something they experience regularly, we can create a more mentally flexible dog."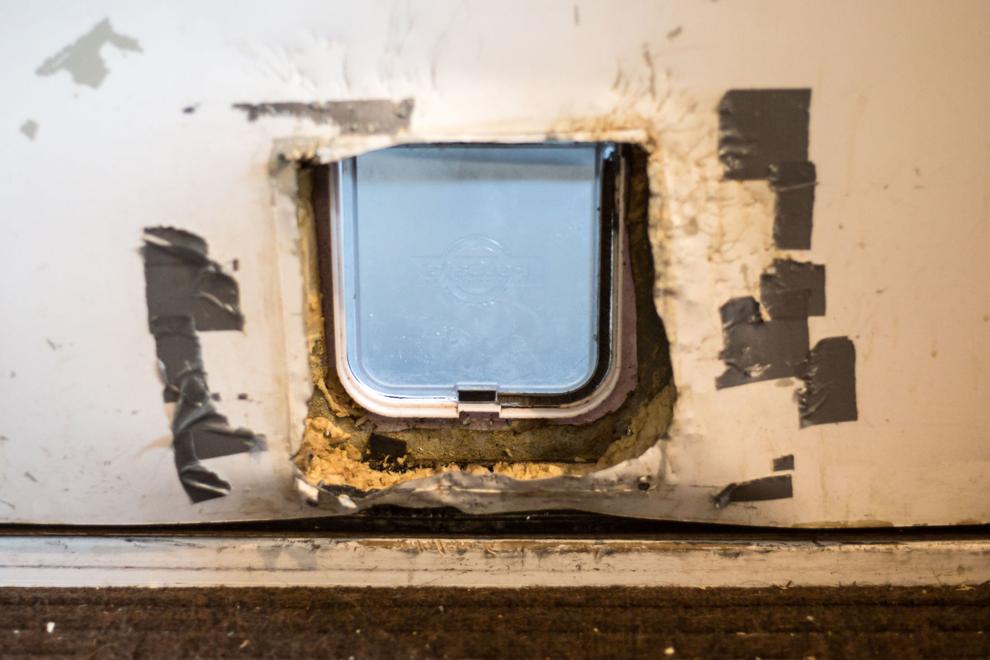 Goetz emphasized how import it is for people to take baby steps with their dogs, taking the time to train them and acclimate them to their owners' absence. You can't just expect them to be able to mentally and emotionally process sudden separation when you're suddenly gone.
"A lot of people kind of go too big too soon, where they'll throw a dog in a crate and leave for eight hours," Goetz said. "And that's like a ginormous step compared to, 'OK, I'm going to crate my dogs when they're tired and they have something to chew on and I'm going to walk out of the room for 20 seconds and come back.' That is the size of the steps that we need to take a lot of time."
While Goetz said that she and others in the canine behavior field have seen an uptick in the number of calls they've received about distressed dogs, another interesting consequence of the COVID-19 pandemic — and one not many people might think of — is lack of human socialization for young dogs and puppies that may have been adopted at the onset of the pandemic. Owners may have properly trained their dogs to be accustomed to the owner leaving, but many people haven't had others over to their homes, so dogs might be jarred when suddenly there are visitors, she said.
"What we're starting to see is a lot of dogs who are super fearful with visitors to the house, because they never had this experience, and now they're adults and a little less flexible than puppies can be," Goetz said. "So, I'm foreseeing that we're going to see a lot more behavior issues where it relates to people and things that young dogs haven't been exposed to. ... I think we'll probably see more of that as a fallout from COVID, compared to just time alone, though I think there's definitely going to be some time alone issues."