What was true after the May candidate filing deadline remains true now: Almost all of the candidates for local offices in August's primary elections will likely move on to the general election come November.
While not incredibly common, uncontested races happen, said Teton County Commissioner Mark Barron, who is not up for reelection this year. He would know. While Barron secured a spot on the Teton County Board of County Commissioners in 2018 in a contested race, he served as mayor of Jackson for 12 years, at times running for the seat without any opposition.
Still, he said after the May filing deadline, "I don't know that we've ever had the entire primary ballot qualify to be the general election ballot."
The situation has morphed slightly since then, but barring any stout last-minute write-in campaigns, three of the races in Tuesday's primary election will be uncontested: the mayoral contest, as well as those for the Board of County Commissioners and Wyoming House of Representatives. The Jackson Town Council race is more of an open question.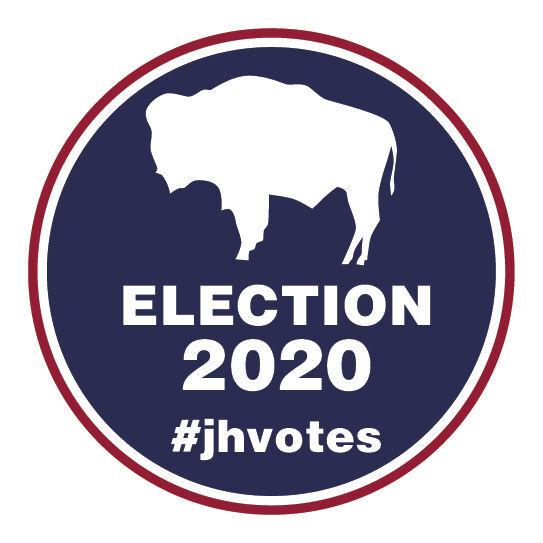 When the filing period closed in May, it looked like Town Councilor Hailey Morton Levinson, the vice mayor, would be running unopposed to be Jackson's next mayor. She and Mayor Pete Muldoon announced earlier this year that they planned to switch things up, with Morton Levinson running for mayor and Muldoon running for Town Council.
But soon after, Michael Kudar, a former Pinedale town councilor and a principal at Collaboration Engineering, said he would run as a write-in, giving voters a choice. He has since peppered Jackson with his signs and participated in candidate forums.
The two highest vote-getters in the mayoral primary will move onto the general election and the bar for Kudar to compete is low: three write-ins.
If he gets those write-ins and outcompetes any other as-yet-undeclared write-in candidate, he and Morton Levinson will advance to the general.
The situation on the Jackson Town Council, which has two open seats, is a bit more complex. The top four vote-getters in the nonpartisan primary will advance to the general.
But Jessica Sell Chambers, a Democratic political operative and former council hopeful, has announced a formal write-in campaign. There is also a write-in movement underway for Jennifer Ford, the president of consulting firm Frederick Mountain Group. But Ford is taking a more casual approach to her unofficial run than Chambers.
"I think the word 'campaign' is a little strong right now," Ford said.
With at least five people running in the council primary — three declared and two as write-ins — one person will be out when the votes are counted. In the general election, the four council candidates that make it through the primary will be whittled to two.
Councilor Jim Stanford, a former journalist and current boatman, is not running to retain the Town Council seat he has held for eight years.
"Sometimes it's good to step aside and make room for new people who bring fresh ideas," he told the News&Guide in May. "That's how I got the chance to serve, so I'm walking the walk."
Five people are vying for seats on the Teton County Board of County Commissioners, but only four — the candidates aligned with a party — will compete in Tuesday's primary. With two seats open on the board, the two highest vote getters on the Republican and Democratic ticket will advance to the general, where independent candidate Wes Gardner, the owner of Teton Toys, will join the fray. In the general election race, the two candidates with the most votes will win seats.
Because there are two declared candidates on the Democratic side (Commission Chairwoman Natalia D. Macker and Commissioner Greg Epstein) and two on the Republican ticket (Christian Beckwith, the founder of the SHIFT Festival, and Peter Long, a Moran native who returned from Washington, D.C., to start his own business and now run for office), all four should advance to the general.
Races for seats for the Wyoming House of Representatives look similar. Reps. Andy Schwartz and Mike Yin, Democrats who represent Districts 23 and 16, respectively, will run unopposed in the primary and likely the general. Bill Winney, a Bondurant Republican, will run unopposed in the District 22 primary but will face off against Jim Roscoe, the district's incumbent independent representative, in November's general election.
Independent candidates will join later because they have a separate filing process from party-attached politicos'. Teton County's Elections Senior Deputy Clerk Kellie Dickerson said Gardner and Roscoe had both completed the paperwork necessary to compete in the November election.
State Sen. Mike Gierau, a Democrat representing District 17, said he was surprised in May to see that most local races were effectively uncontested.
"I'm surprised, given the time," he said. "I'm surprised, given the amount of issues on the table. I was anticipating a few more filings."
Barron wasn't, though. He speculated the pandemic influenced relatively low candidate turnout.
"We've got unemployment out the wazoo," he said. "We've got businesses challenged like they've never been challenged before. People are struggling on a day-to-day basis. It is an expensive time in this community like never before for working people, and they don't have time to screw around with local politics."