In the early days of Jackson Hole newspapering, being an editor was a job anyone might do, often while doing something else at the same time.
Take Richard "Dick" Winger, who edited the Jackson's Hole Courier from 1913 to 1918 — and then again later. Winger was well-known around Jackson, where in the late 19-teens he served as mayor. He was also a member of the state Game and Fish Commission, an undercover land buyer for John Rockefeller's efforts to enlarge Grand Teton National Park, and in the 1940s was manager of The Wort Hotel.
Winger sold the paper to T.H. Baxter, who ran it from 1918 to 1921, and then went back to his real profession, working as a saddlemaker.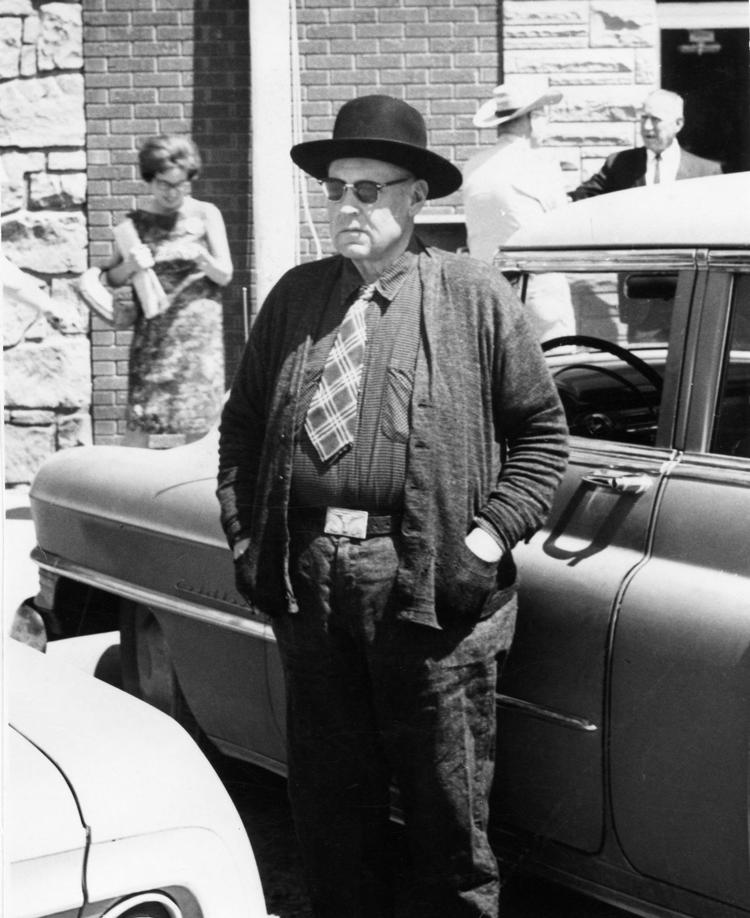 The 1921 purchaser of the Courier was Warren Bunn, who quit his job as principal of the Jackson high school. Bunn retired abruptly and permanently from the job just a few months later when he slipped over an icy cliff in Granite Canyon while sheep hunting.
His successor, Robert S. Dalley, was also the county assessor. Dalley quit both jobs to move to the Kemmerer area to become a U.S. Forest Service ranger. Winger took over again.
Even one of the Courier's earliest "real" editors — Walter Perry — often seemed to be trying to leave the business to work at other things: He and his father, another small-town editor, were often involved in prospecting and the poultry business. But Perry ran a number of papers and owned the Courier from 1924 to 1932. During that time he covered two of Jackson Hole's biggest stories, the Kelly Flood of 1927 and the creation of Grand Teton National Park in 1929.
The Courier managed to have the flood in the paper that was dated the next day, in spite of what must have been huge reporting and production problems.
"Death and destruction came down the Gros Ventre River yesterday morning in a great wall of water that snuffed out at least six lives, wiped the town of Kelly off the map, ruined ranch after ranch and swept away several hundred head of livestock," the Courier reported in a story that dominated its front page. "... Max Edick saved himself by taking to a tree at his ranch three miles below Kelly.
"This morning all available men are scouring the mud defiled flats searching the heaped up driftwood, vast piles of uprooted and snapped off trees that the onrushing waters mowed as a sickle would mow the grass, searching with dread for what they might find, but searching."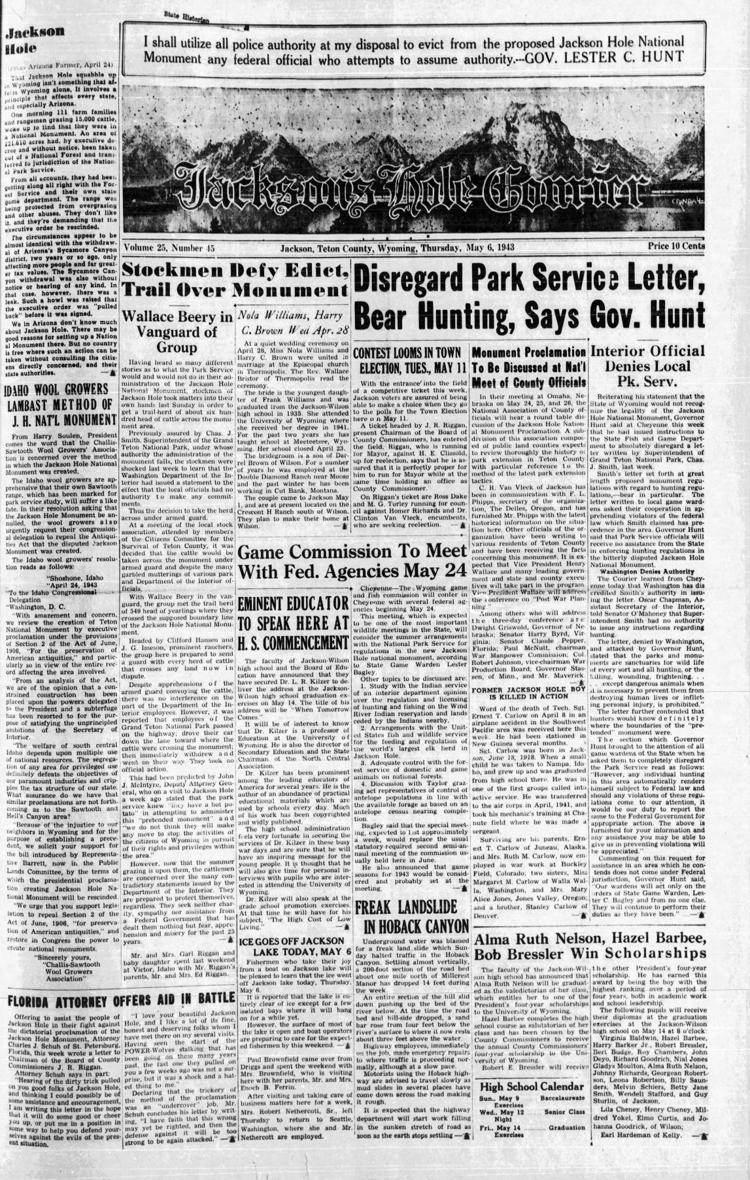 Perry had his own escape in 1928 when he had to jump for his life when the Courier office building, about where the Browse 'N Buy now stands, went up in flames. Perry and his wife lived upstairs, and a later account said he "had to leap from an upstairs window for his life" and was hospitalized for burns. Lost in the fire was much of Jackson's early newspaper history.
Editor Winger and the Courier survived a citizen uprising in 1931 when the paper — in what today would be seen clearly as a conflict of interest — editorialized in favor of expanding Grand Teton National Park. Advertisers abandoned the Courier and opponents created a competing publication, The Grand Teton, which lasted about two years. The Grand Teton was famous for comparing park supporters in the government to fascists.
One park opponent, Louis Gill, wrote during the debate to editor Perry, also a park booster, thusly: "Owing to the fact that you fell on the wrong side of the fence when you fell you May discontinue Our add in your paper also the paper."
In 1933 a recent Jackson-Wilson High School graduate, 19-year-old Burton DeLoney, worked briefly as the Courier's news editor before going to the University of Wyoming. In January 1946, while serving as a lieutenant with the 42nd Infantry Division in France, he was killed in the last stages of the Battle of the Bulge.
Among the paper's longest owner-operators was Wilford Neilson, another prominent figure who couldn't limit himself to one thing.
Neilson was born in 1900 in Star Valley to a ranching family, survived being run over by a wagon as a child and managed to have the kind of frontier life that seems more appropriate for the previous century. He was in the Army stateside during World War I, and after being discharged "returned home to Star Valley just in time to be at his father's bedside on the day that he died," according to his 1984 obituary in the Jackson Hole News.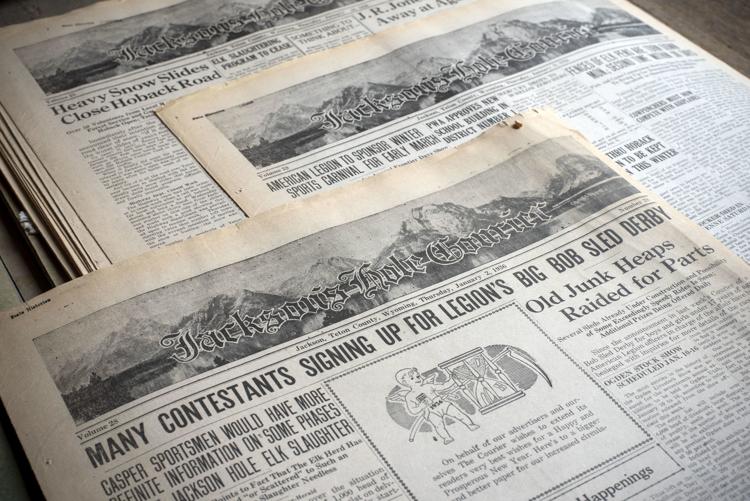 Neilson took a correspondence law course — while working at the family ranch — and went to Denver to take the bar exam. On his way home, his family quoted him in his obit, he ran out of cash and "walked, and I rode the rails, I ate growing corn out of a field, and a kindly soul bought me a meal and a bed just as I was about to fold under." He passed the bar exam — by age 22 — but worked as a ranger near Big Piney until the creation of Teton County and his appointment at 25 as prosecuting attorney. He also was town attorney for a time.
He liked owning a newspaper: "The Courier was very helpful to me in law enforcement work, as well as a medium to enable me to sound off occasionally," he said in his own obit.
He edited the Courier for about two years in the early 1930s and was back at it sometime in the late 1940s, directing the paper until it folded in 1961. Neilson continued working as an attorney, taught Sunday school, coached baseball and basketball teams and was known for writing poetry and reciting that of others. In his later years he raised cattle in South Park.
And, along the way, well-known Jackson Hole residents Jim and Virginia Huidekoper ran the Courier. Both were known mostly for their skiing prowess, and Jim was a founder of the Jackson Hole Winter Sports Association and worked to get the fledging Snow King ski mountain on its feet. Virginia was later one of the founders of the Jackson Hole News.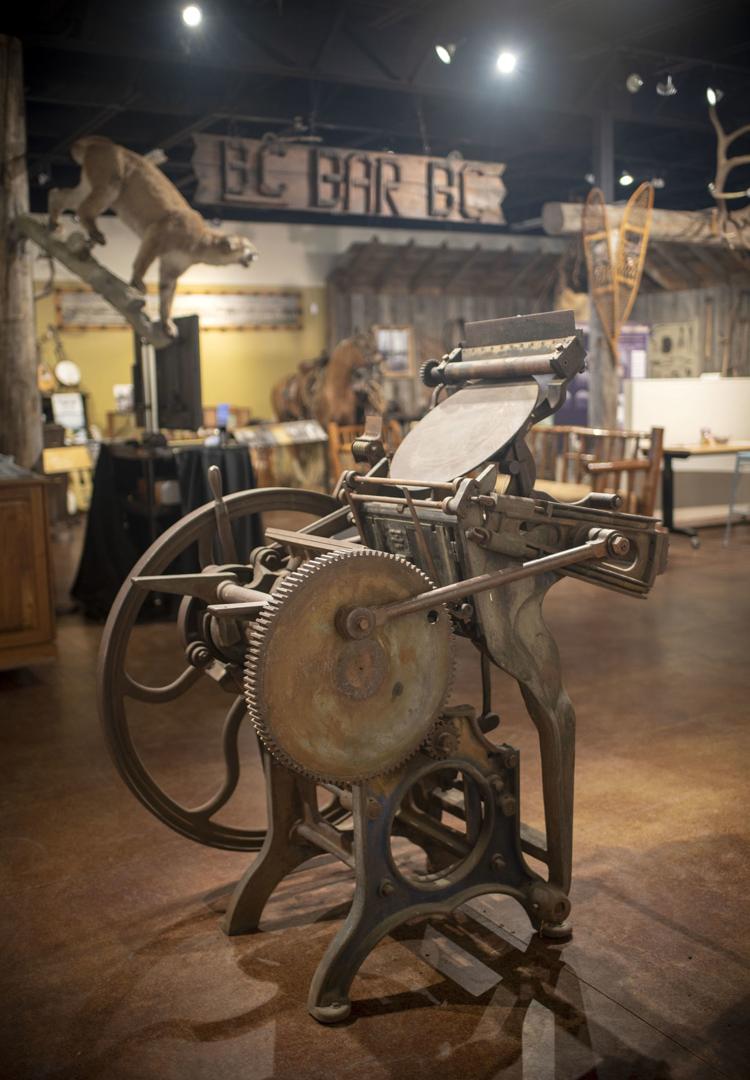 The Courier suffered in competition with a more aggressive Jackson Hole Guide starting in the 1950s. It sputtered to a halt in January 1961 without mentioning on its own pages that it was shutting down.
In 1990 the Courier's office was the subject of a story in the Jackson Hole Guide. Two teenage boys went into the crumbling building and found the place pretty much as it was left when the last issue was printed, complete with galleys of type for that issue still lying there. That and cases of type and old issues and a press were salvaged and given to the Jackson Hole Historical Society.
The valley has a rich history of newspaper tradition, some of which endure today.
When pioneers moved west, one of the first things every new frontier town wanted was a newspaper.
Almer Nelson, who volunteered for service and sailed for France with the 15th Engineers about two years ago, returned home on last Monday's st…
The Jackson Hole Guide published its first issue in July 1952, challenging the up-and-down Courier for business. Editor Floy Tonkin, herself a…
People start newspapers for many reasons, but one of the most common is that they are upset with — or oppose, despise or loathe — the paper th…
The Jackson Hole News and The Jackson Hole Guide went nose to nose for three decades, chasing the same news, selling ads to the same people an…
Take a look behind the scenes of printing operations at the Jackson Hole News&Guide, and see this week's paper for a special retrospective…