One of the first Teton County Fair events was held bright and early July 20 on the south lawn of the fairgrounds, and it was one that put a familiar animal through its paces: dogs.
Ellen McKee, organizer of the event, has been involved with the Grand Teton Kennel Club since the early 1980s.
Though the canine agility course is set to American Kennel Club regulations, it's a "show and go," meaning people can run their dog more than once, and a bad performance won't penalize them for other competitions.
"So it's a really good practice," McKee said.
The show is produced by the Grand Teton Kennel Club and K9 Athletes of the Tetons.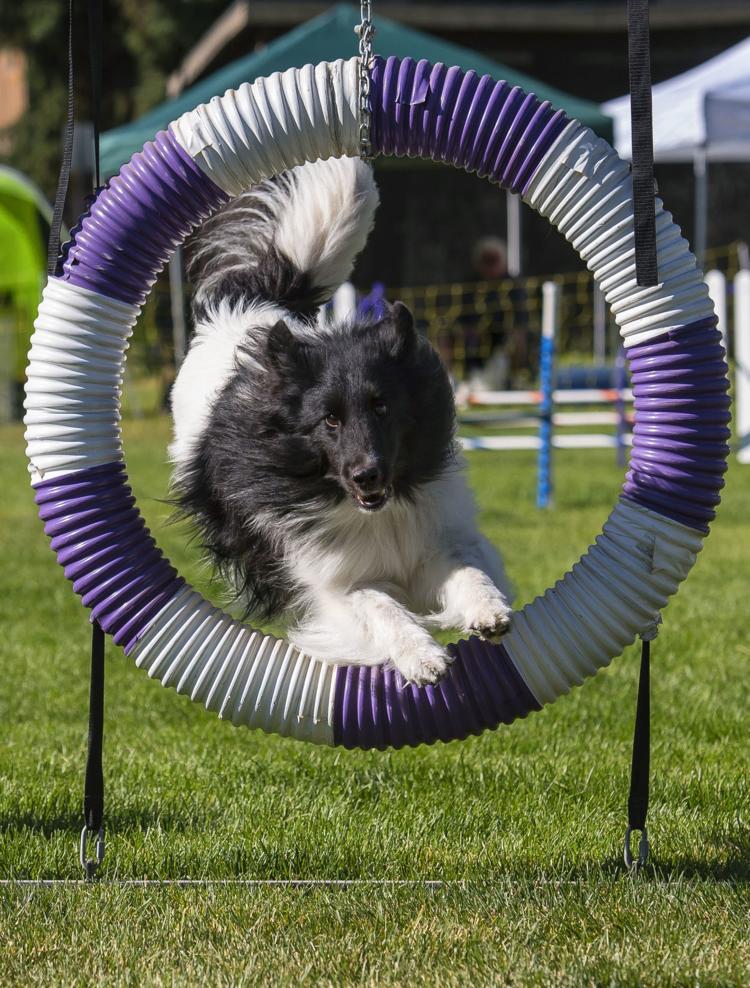 Stine Richvoldsen, who hails from Norway but has lived in Jackson for 25 years, has always loved working with dogs.
"Their temperament fits with mine," Richvoldsen said.
When she heard of the K9 Athletes of the Tetons agility class in January, her part border collie, part healer, part herding dog, Pippi, was just old enough to participate.
So she signed up and was "completely bit by the bug."
Richvoldsen and Pippi participated in the show and go for the first time this year, where she led her dog through the standard novice and jumpers open course.
The course involves a series of jumps, poles to weave between, an open tunnel to run through, seesaw (or "teeter"), A-frame and dog walk, all of which the handlers convince their pups to maneuver with animated vocal instructions and gestures.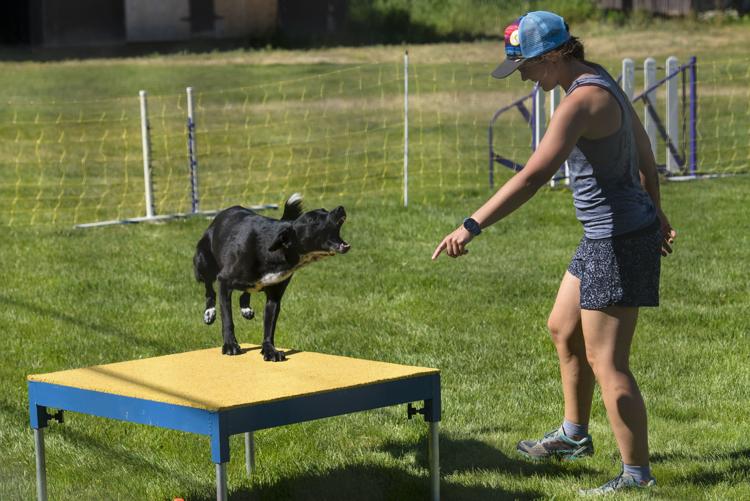 "She's just so happy to be out there," Richvoldsen said. "And that's priority No. 1."
Carolyn Auge started the K9 Athletes of the Tetons 18 years ago with a few others interested in dog agility. Things have changed a lot since then, from the style of handling to the training methods to the increased competitiveness of the sport.
She showed Splash, who was bred for showing and is a mix of whippet, border collie, Jack Russell terrier, border terrier, Staffordshire bull terrier and Belgian malinois. He's named Splash for the paintlike splotches on his fur.
Auge's favorite part of working with dogs is watching them get the hang of agility and seeing them progress in their skills and understanding.
Working with dogs over the years, she has learned the different ways in which they can respond to stress factors on the course, and she tries to work with that.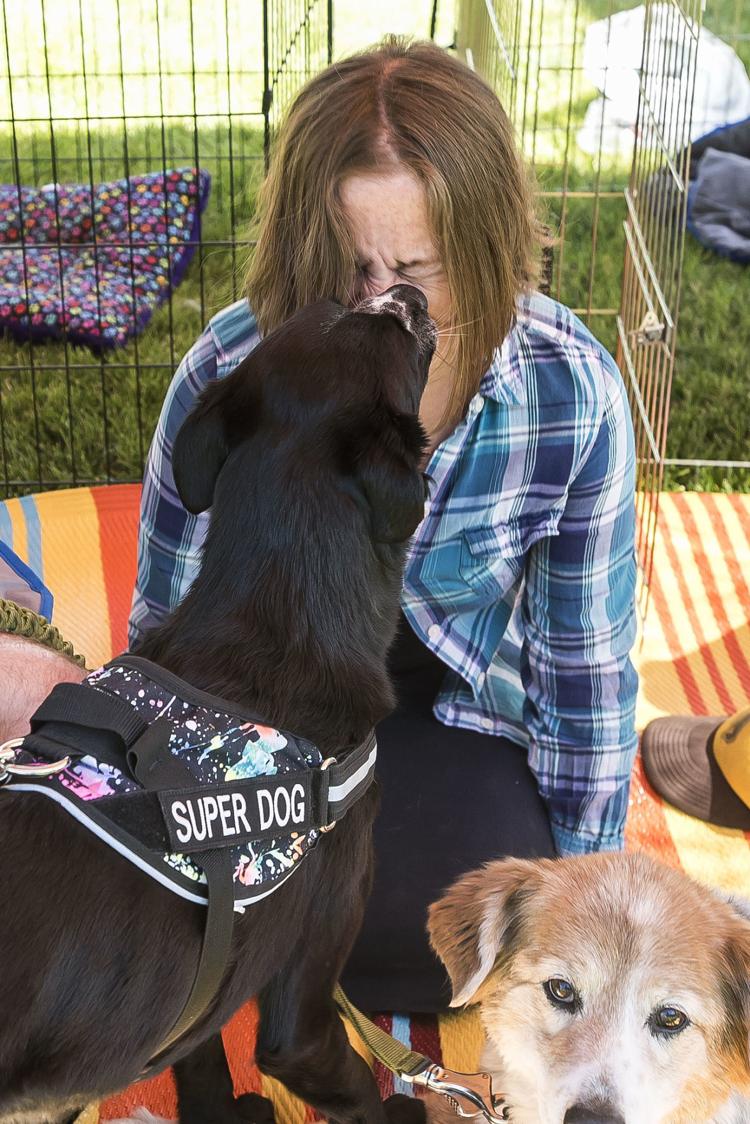 Though it's impossible to say exactly what's going through dogs' minds while they run through the course, Auge hazarded a guess.
"It depends on their motivation," she said. "I would say, if they're really listening, then they're saying 'I gotta do this, I gotta do this.'"
Now there are also some that are like, 'I don't want to do this and I'm scared.'"
Essentially, the dog needs to feel at ease to run through the course and leave both the canine and its human counterpart satisfied.
"All I want is a dog that's happy to be out here," Auge said.
PHOTO GALLERY: Teton County Fair
Sights and highlights from the 2019 Teton County Fair and Rodeo.