The act of expressing your thoughts, whether it's saying them out loud or writing them down, is helpful for many.
For some it can be life changing.
"She gives us hope and something to fight for," Teton County resident Zach Ladnier said in a March 18 interview with the News&Guide from the Teton County Jail. "She has touched a lot of lives in here."
Tina Welling is modest about the effects her journaling workshop has had on Teton County inmates.
For nearly a decade she's been volunteering her time to host the weekly sessions inside the jail in downtown Jackson.
They're for any incarcerated individuals who want to talk, write or listen.
"I bring in notebooks and little yellow golf pencils, the short ones," she said. "I would come in with about five questions on a subject. It might be self-awareness, anger, gratitude or boundaries. It was amazing how open they were to talking."
In 2011 she started meeting with inmates every Tuesday at 8 p.m.
"They would come because it was outside the routine and it got them out of their cells," she said. "It took courage on their part."
Welling's journaling workshop has been on hold for about a year now, because of the pandemic. Worship and other jail services have also been on hold.
"I just miss that interaction," Welling said. "I was learning as much as I was trying to offer."
Welling will restart her weekly workshop as soon as county health officials say it's safe.
Teton County Jail officials have worked hard trying to keep COVID-19 out of the detention center, and hope to welcome Welling back this summer.
"It's pretty amazing we have folks in our community like Tina who take the time and effort," Sheriff Matt Carr said. "It's a well-received program and we look forward to getting back to it after the pandemic."
For inmates like Ladnier, Welling's workshop offered an opportunity for self-reflection. He found himself counting down the days until the next session.
"It was really helpful for me because it gave me something to look forward to," he said. "I could talk to her about anything. She would bring in these cards and read them, and it would remind me that things would be OK and that it was going to work out no matter what. She was the person who could explain that it would be hard but that there was a light at the end of the tunnel, and she allowed me to see that."
Ladnier never kept a diary before, but he has kept a journal ever since being introduced to Welling and her workshop two years ago.
Even being incarcerated with Welling's workshop on hold, he tries to express his thoughts on paper and often returns to the pages he wrote when he was actively taking Welling's class.
"I have journaled ever since," he said. "It's what got me through a year in prison. It let me open up to people too, because I have always been a closed-off person. It opened me up and let me be able to talk to people about my feelings."
Welling, an author of several published books and a longtime Teton County resident, said she was inspired to start the workshop for a few reasons.
"It was the summer of 2011 and I was reading a lot Joseph Campbell, 'The Hero's Journey,'" she said. "And he talked about the belly of the whale, and I was also going through a hard time in my life and journaling a lot.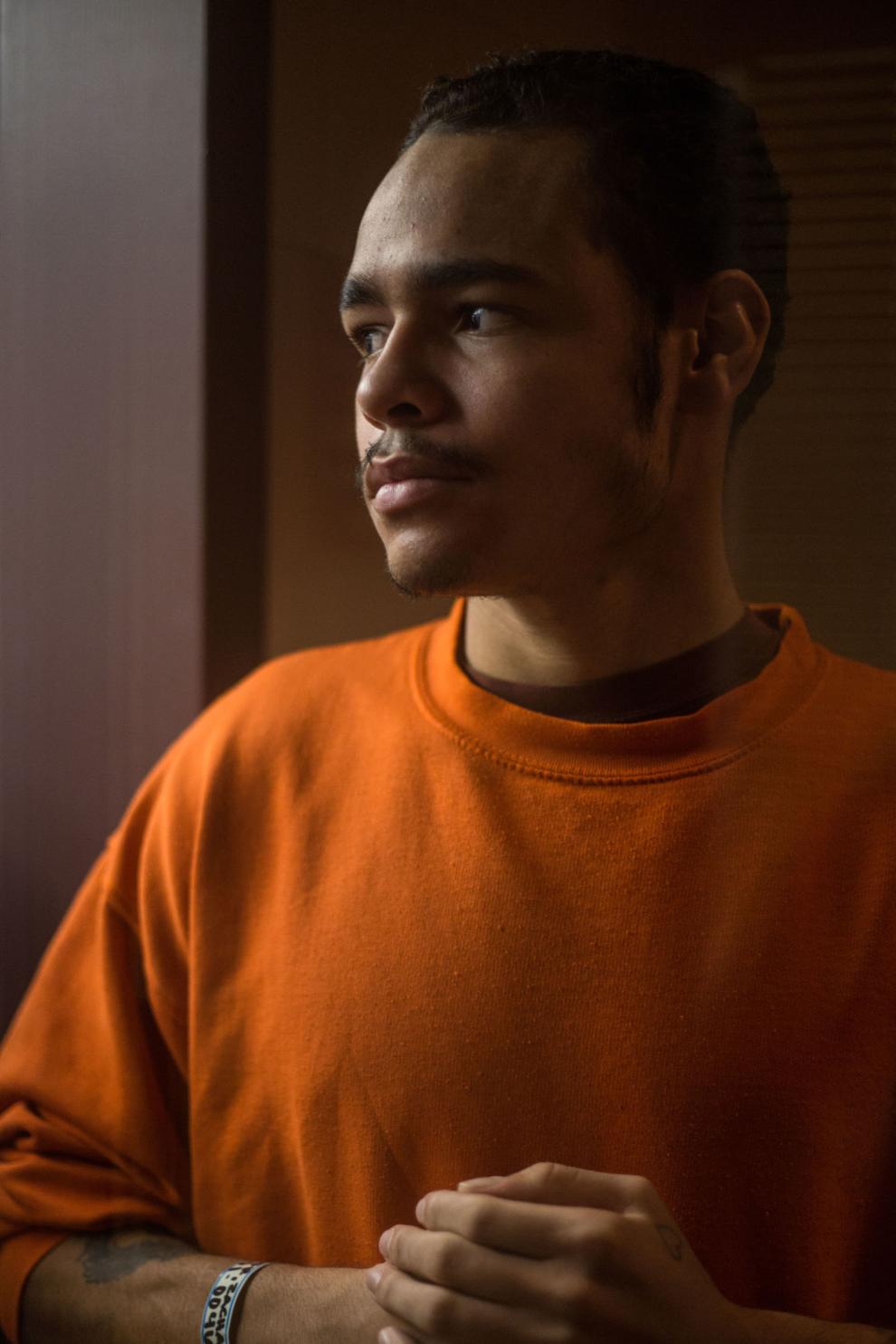 "I just put those two together, and suddenly it seemed to me that being incarcerated was the epitome of being in the belly of the whale. It's something we all experience in different ways. Sometimes it's illness or new roles in life or new locations. But incarceration, everything is taken away from you that you identify yourself with — clothes, jewelry — and you're put into a room by yourself or with a total stranger."
Welling made a few calls and said she had to jump through minimal hoops to get the workshop started.
"Nobody else was doing anything," she said. "They just had me fill out some paperwork."
Welling is a self-taught writer, who overcame many rejection letters before her first book was published.
"I put in 15 years of getting rejections before my first novel was published by Penguin," she said. "I learned to let go of the outcome."
Welling doesn't pretend to be a therapist for the inmates and doesn't push any agendas, religion or ideals on them.
She finds that no matter what the subject or the assignment, they all are more than willing to express themselves, whether it's through talking, writing or drawing.
"They were able to express themselves freely," she said. "No one was listening to us and no one was reading their journals."
If someone wasn't in a writing or talking mood, Welling might suggest they draw a picture of their dream house, a simple suggestion that could provide a feeling of accomplishment.
Welling said she was nervous for her very first workshop in August 2011 but was immediately put at ease when she realized how much the inmates liked having someone to talk to.
"We had wonderful conversations," she said. "Sometimes I would encourage them to be gentle with themselves and look at the hard things in their lives."
Tough and emotional conversations weren't off limits.
"If someone would cry another person would pat them on the back," she said. "And we would also laugh really hard."
Though his journey to recovery and living a crime-free life hasn't been perfect, Ladnier credits Welling for his success at staying on the right path.
"I haven't used drugs in two years now," he said, "and no drinking. A lot of that was because of talking to her. She was the first one I opened up to about it. And I felt comfortable. I cried with her and she cried with me. She showed her emotions and that she cared, and that was that I needed."
Welling looks forward to getting back to the workshops, and welcomes anyone with ideas for discussions or teachings to reach out to her if they're interested in volunteering.
"The jail is just a couple blocks from the Town Square, but before I started the workshops I never paid any attention to that," she said. "And I think that's the situation with most of us. But they are part of our community. They are citizens, and we want to help them become even better citizens when they are released."