The coronavirus pandemic changed everything about normal life in a matter of weeks. Its effects even hit Rachel Daluge's crew of volunteers.
Daluge is operations director at the Jackson Cupboard, one of the few nonprofits that continued its work through the outbreak. With a flagging economy and high unemployment the Cupboard and other food nonprofits like Hole Food Rescue are busier than normal.
That increase in work happened concurrently with shelter-in-place recommendations and orders, which created a tricky situation for Daluge.
"Some of our older volunteers are having to back down because of some of the new restrictions or suggestions because of the age demographics," she said at the beginning of April.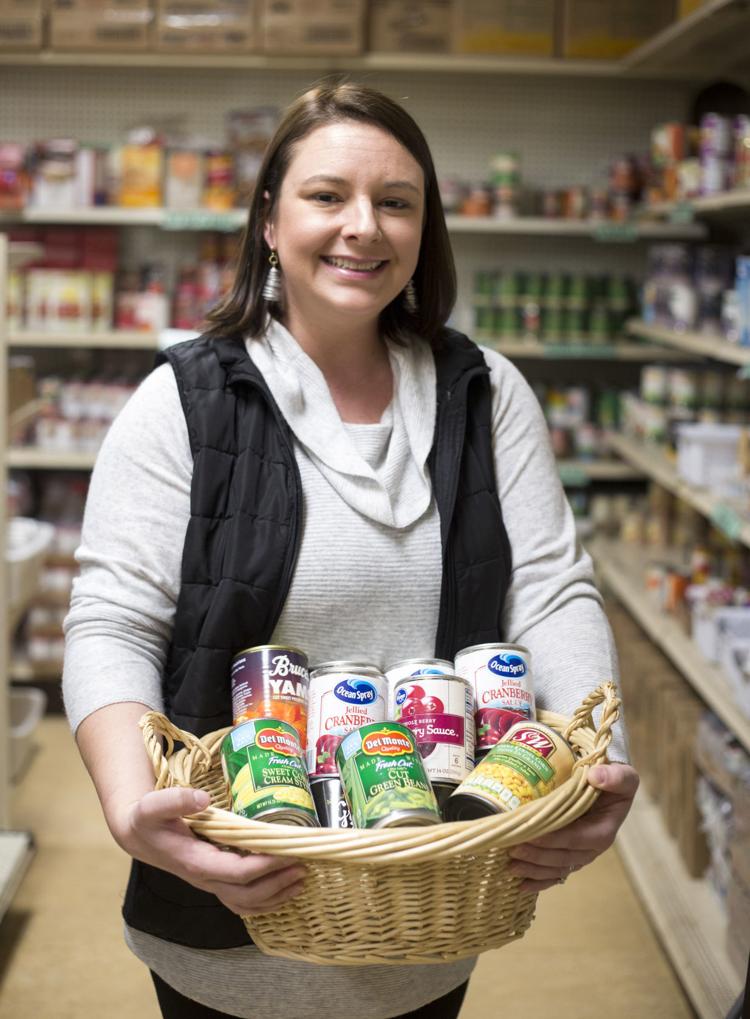 The supply of volunteers wasn't really a problem, as new people stepped up to fill the roles, but taking on untrained volunteers in the midst of a crisis created some stress. Experienced workers had their systems dialed, so new people either did things differently or took time to be trained when hundreds, if not thousands, of families were needed immediate help.
"A few times people have gotten upset because we're all trying to figure this out," Daluge said.
Daluge's volunteer corps wasn't beset by stress and her team found ways to work out disagreements, but the coronavirus pandemic does offer a view into how organizations manage volunteers' stress and mental health.
Learning from humanitarians
Myriad studies have been done of the mental health benefits of volunteering. One found that oxytocin levels spike in people who volunteer regularly. The neurotransmitter regulates stress and social interaction, so volunteering can help people handle stressful situations, whether related to the coronavirus outbreak or not.
Volunteering has also been shown to activate pleasure centers in the brain more commonly associated with food and sex. Other studies have shown physical health benefits from volunteering, perhaps because many jobs require some form of movement. For instance, Daluge's volunteers who are picking up boxes or restocking shelves engage in low-level physical activity over the course of their shifts.
Less has been done to document the mental health struggles volunteers face, and what research has been done is anecdotal and focused on international humanitarian endeavors. The Anatares Foundation, a Netherlands-based nonprofit that helps humanitarian workers manage stress, found in a survey of five major humanitarian organizations that 30% of volunteers reported symptoms of post-traumatic stress disorder upon finishing their stint.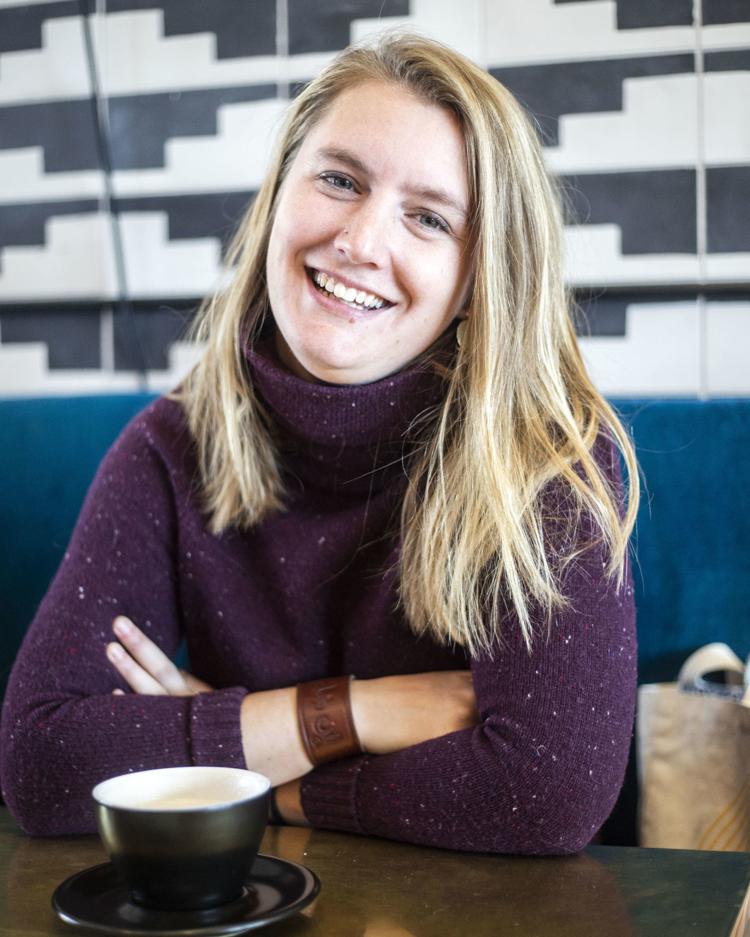 Most volunteering roles in Jackson don't equate with working on the ground in poverty-stricken places in Africa or with global refugees. Community Safety Network, however, has a team of volunteers who help with client events and staff the nonprofit's help line, roles that require them to work with clients who may be in crisis.
Knowing the high intensity level of the jobs, the nonprofit offers a 40-hour course to give its volunteers skills to deal with those difficulties.
"We have that intensive training to prepare them," said Jordan Rich, who trains volunteers at the nonprofit. "We also have pretty strong relationships with them. We check in after every help line call or shelter shift and debrief."
The Antares Foundation gives guidance that looks a lot like what the Community Safety Network is doing. The nonprofit suggests organizations screen volunteers to ensure they are emotionally capable of handling their tasks, especially if the work is high stress. It encourages monitoring of volunteers' emotional states during their work and offering therapeutic help, like access to counseling services.
Rich said the Community Safety Network has about 60 volunteers, and roughly 10 take help-line shifts. No matter what role they take on, volunteers have access to the nonprofit's mental health support, including therapists.
"We make it clear to our advocates that in addition to me operating as volunteer coordinator, they have access to CSN staff if they need to process," she said.
Healthy volunteers essential
Keeping volunteers' stress levels down, for Rich, is paramount. It is simply the right thing to do, but the Antares Foundation points out that it is in the interest of any organization as well.
"Under conditions of chronic stress, staff may be poor decision-makers and may behave in ways that place themselves or others at risk or disrupt the effective functioning of the team," reads the foundation's guidelines for managing volunteer stress.
Sometimes that can mean changing the role of volunteers to minimize stress in times of crisis. Teton County health orders that limited the movements of high-risk populations during the outbreak forced Daluge's older volunteers to step away from their roles, but Rich and the Community Safety Network took it upon themselves to shield their team from the heightened stress.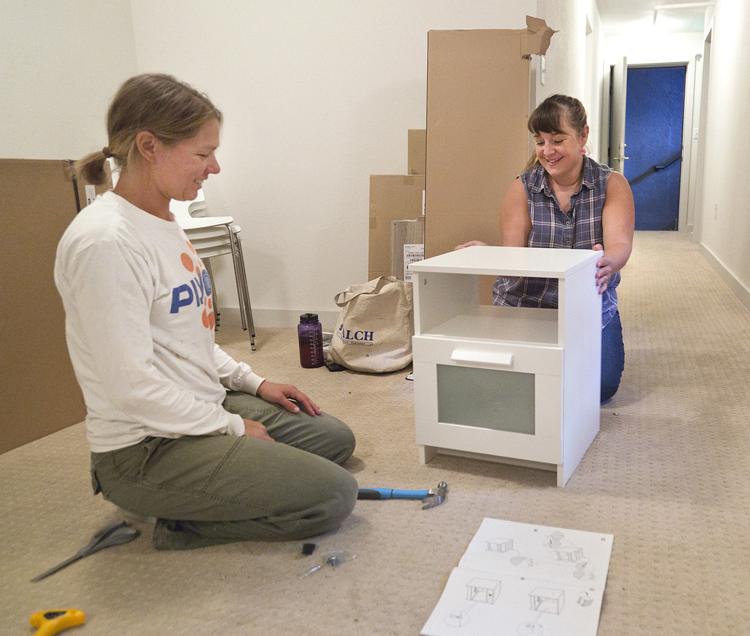 The nonprofit works with women who are experiencing domestic violence. Rates of abuse rose during the extended social distancing that followed the outbreak, and that isolation also exacerbated mental health challenges like depression. Because of those factors and the general level of stress people felt as a result of economic and societal uncertainty, Rich took her volunteers off the phones.
"The intensity of the calls, and changing procedures, made us feel that staff needed to be on the line," she said.
Training, counseling and discussion are all ways organizations keep volunteers emotionally healthy. During a time of global crisis like the COVID-19 pandemic, mental health can be the difference between nonprofits accomplishing their work done or not.
For the volunteers at the Jackson Cupboard the mission of the organization won out over any momentary disagreements over how to stock shelves or pack boxes of food for needy families. Decreasing food insecurity during an economic downturn may have a bridge for people to survive the crisis, something volunteers old and new recognized.
"There has been an elevated stress level, but everybody is trying to realize and understand that we are all in the same boat," Daluge said. "We try not to take it personally.
"It's just that we're all in a crazy situation."