As soon as disaster strikes, volunteers flock to the scene to combat the coming hardship.
Thousands rebuilt New Orleans after Hurricane Katrina. The California wildfire season of 2018 brought out the same caring instinct for ravaged communities. On a smaller scale, hundreds of Teton County residents have offered their time and energy to neighbors during the coronavirus pandemic.
The question, in each situation, is how best to help — how to orchestrate the legions of altruistic souls in the safest and most effective way. As with all forms of disaster response, Emergency Management Coordinator Rich Ochs said, consolidation is key.
During a crisis, various government agencies cooperate under a unified command structure. Teton County does that — as do most local, state and federal agencies — to keep law enforcement officers, first responders, health officials and other government authorities on the same page, with regular meetings and constant communication.
Voluntary Organizations Active in Disaster, or VOAD, is a corollary to that system for the nonprofit sector. It exists, in part, to ensure various organizations aren't doing the same work simultaneously. It's no use having six groups separately organizing clothing drives if no one is distributing food.
"You would think that never happens in a disaster," Ochs said. "It happens all the time."
The local VOAD chapter has dozens of nonprofit members, from the American Red Cross and the Jackson Cupboard to One22 and PAWS of Jackson Hole. Many attend monthly meetings, during which they "throw out what-if scenarios," Ochs said.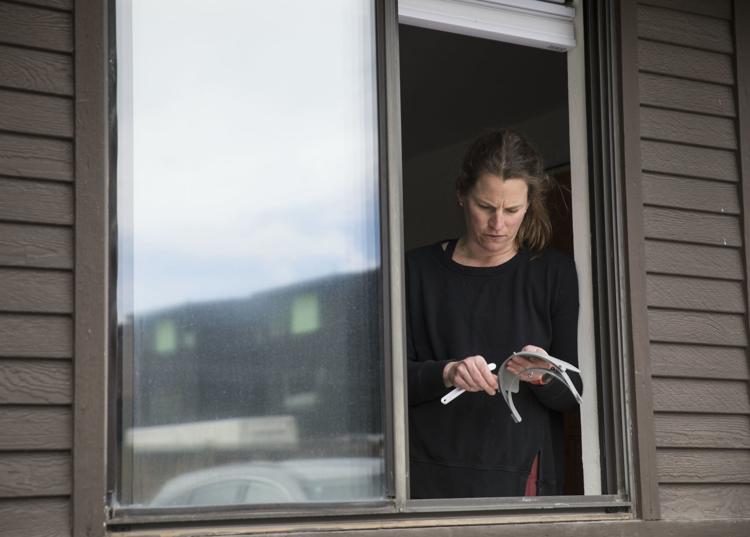 He said those groups are largely prepared to tackle disasters. They already deal with emergencies on a daily basis; the only difference here is the order of magnitude.
But even people who don't volunteer regularly feel compelled to do so when a phenomenon like coronavirus demands it.
The Community Foundation of Jackson Hole stepped in to process the influx of newcomers, setting itself up as a go-between for individual volunteers and the nonprofit world.
"We were hearing from some of our nonprofit partners that they were being inundated with calls," said Shelby Read, the foundation's director of programs and outreach. "So much so that they struggled to keep up with just having someone on the phone to field those."
Now the group is asking that anyone interested in volunteering register through the foundation at CFJacksonHole.org/volunteer-jh. That way the foundation can relay requests for help from nonprofits to volunteers. So far, Read said, over 200 people have signed up.
The foundation also hosted a webinar on safe food handling to those on the list so they could learn how to disinfect their cars and use gloves and face masks.
She doesn't want to dissuade anyone from their neighborly duty, she said, but to encourage them to serve safely.
"We're not looking to police anyone," she said. "We're just trying to pass along information from the health department."
In a news release from the foundation she quotes the department's recommendation: "We would like to stress that volunteers should be using established community organizations in order to be properly trained, vetted and assessed for appropriateness, for their own safety and for the safety of our community. Limiting volunteering efforts to established channels is essential to limiting community spread of COVID-19."
The same advice comes from the Corporation for National and Community Service, a federal agency that deploys volunteers through AmeriCorps and other national initiatives.
In a manual on disaster volunteering it states, "Ideally, all volunteers should be affiliated with established organizations and trained for specific disaster response activities. However, spontaneous volunteers are inevitable."
Neighbors helping neighbors
Naturally, then, new groups have sprung up outside the traditional systems of volunteerism — no surprise in a disaster that has left many people with an otherwise maddening amount of free time.
One prominent independent response to the pandemic is Teton County CAREMongering, a Facebook group "for people who need help and for people who are willing to help," said Augusta Friendsmith, a volunteer with the veterans service organization Team Rubicon who created the page.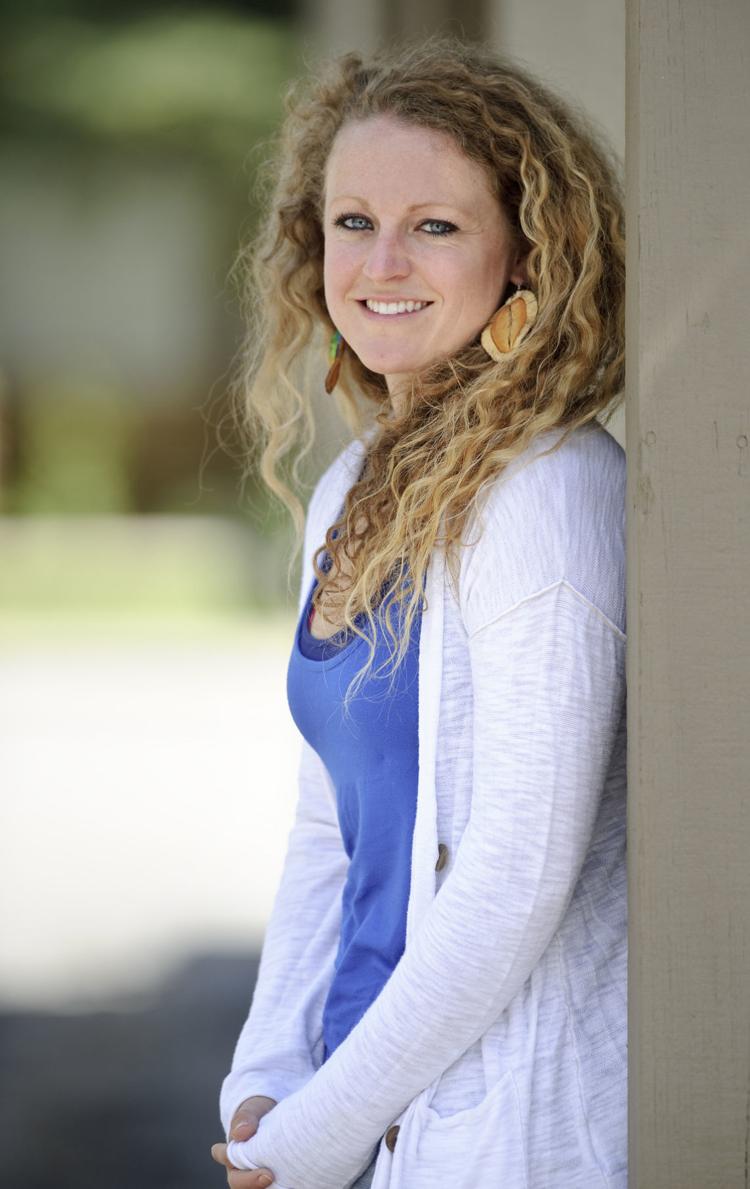 "Mostly it's a forum that is really accessible to everybody and free," she said. "It's just one common place where everybody can come together and throw out ideas."
She took inspiration for the group from a growing trend in Canada, where the social media-centered movement of helping vulnerable people has become known as "caremongering."
"Scaremongering is a big problem," Valentina Harper, one of the Toronto residents who coined the term, told the BBC. "We wanted to switch that around and get people to connect on a positive level, to connect with each other.
"It's spread the opposite of panic in people, brought out community and camaraderie, and allowed us to tackle the needs of those who are at risk all the time — now more than ever."
With nearly 1,100 members and hundreds of posts, the Teton County page has become a de facto newsletter for unaffiliated volunteers eager to put themselves to work. One of the most common subjects of discussion is mask-making.
"All of a sudden," Friendsmith said, "everybody with a sewing machine showed up and started busting out masks like crazy."
But in the past few weeks the page has served as a platform for people extending all kinds of goods and services, from free yoga sessions to virtual postpartum happy hours for new moms to ski goggle donations for health care workers who need eye protection while treating COVID-19 patients.
Some post open-ended offers, with one man saying he is "happy to get the necessities for ppl that are in quarantine and/or sick. Please message me."
That decentralized approach seems to have empowered many aspiring volunteers and allowed them to start immediately. The Community Foundation's registry, on the other hand, is more of a waiting list for now.
Help, but be safe about it
Read said most nonprofits have so far been able to fulfill their humanitarian duties with regular volunteers. But she noted one of the hallmarks of disaster relief is that it's a long-term endeavor. Physical and mental exhaustion force most people to eventually hand off the baton.
As current volunteers burn out in coming weeks, or perhaps months, a new wave may need to take their place at nonprofits like the Jackson Cupboard, Meals on Wheels and the Good Samaritan Mission, Read said.
"They all know that we can deploy this list of volunteers should they need it," she said. "But I think this is going to be a marathon and there will be a time for more volunteering later."
In the meantime many are going it alone, finding niches where they can lend a hand today. Read doesn't discount that, saying, "It has been an awesome, hopeful thing to see people wanting so much to jump in."
But she and others add a word of caution: This is an unusual disaster in that volunteers, if they don't follow the right protocols, can easily do more harm than good.
Ochs, the emergency management coordinator, is wary of good intentions with unfortunate consequences.
"We know people want to help," he said. "We have an opportunity where a lot of people have a lot of time. But because of the social distancing and the need to get a handle on the spread of infection, we can't utilize people the way we normally would."
Many spheres of life can be adapted to entirely avoid transmission of the virus. In most cases, volunteering isn't one of them.
"You can't log into Zoom and distribute food to people," Ochs said.
Part of the Community Foundation's rationale for funneling volunteers into existing channels is to ensure they have access to proper training materials.
Though people volunteering through CAREMongering receive no formal training, at the top of the Facebook page Friendsmith has pinned the Teton County Health Department's guidelines for volunteers handling food. She has also posted guidelines for wearing masks and social distancing, and she keeps an eye out for inaccurate posts.
"It's mostly just putting up the right information," she said, "and dispelling misinformation."
Read acknowledged that unaffiliated volunteers play a vital role, and praised them for being "willing to roll up their sleeves and just do." Still, she urged them to pause and consider the risks before acting.
"I do think that the nonprofits can't do it all, and having private citizens who are able to support their loved ones and neighbors and friends is important," she said.
"But we ask that people take really seriously knowing how to be safe about it."