When it comes to communication, Lina Collado Garcia is all about inclusivity. In her writing, her photography, her work at the Teton Literacy Center and her volunteer translation efforts she wants no one to feel overlooked.
That mission took on a new urgency last spring and continued into this year. At a time when access to information could be a matter of life or death, Collado Garcia dove in to make sure Jackson Hole's Spanish-speaking residents had the opportunity to read important COVID-19 news in their language.
With Teton County Library's Pati Rocha she has been translating News&Guide health articles relating to the pandemic into Spanish for print in the Jackson Hole Daily and online in the News&Guide, informing Latino residents about mask wearing, social distancing, coronavirus variants, vaccines, case numbers and more.
"I thought it was really important to get that message out so that everyone in the community who speaks English and Spanish can know what to do to protect themselves," Collado Garcia said by phone from San Juan, Puerto Rico, where she grew up and was visiting this spring.
For her efforts, Collado Garcia is the News&Guide's Super Volunteer of the Year.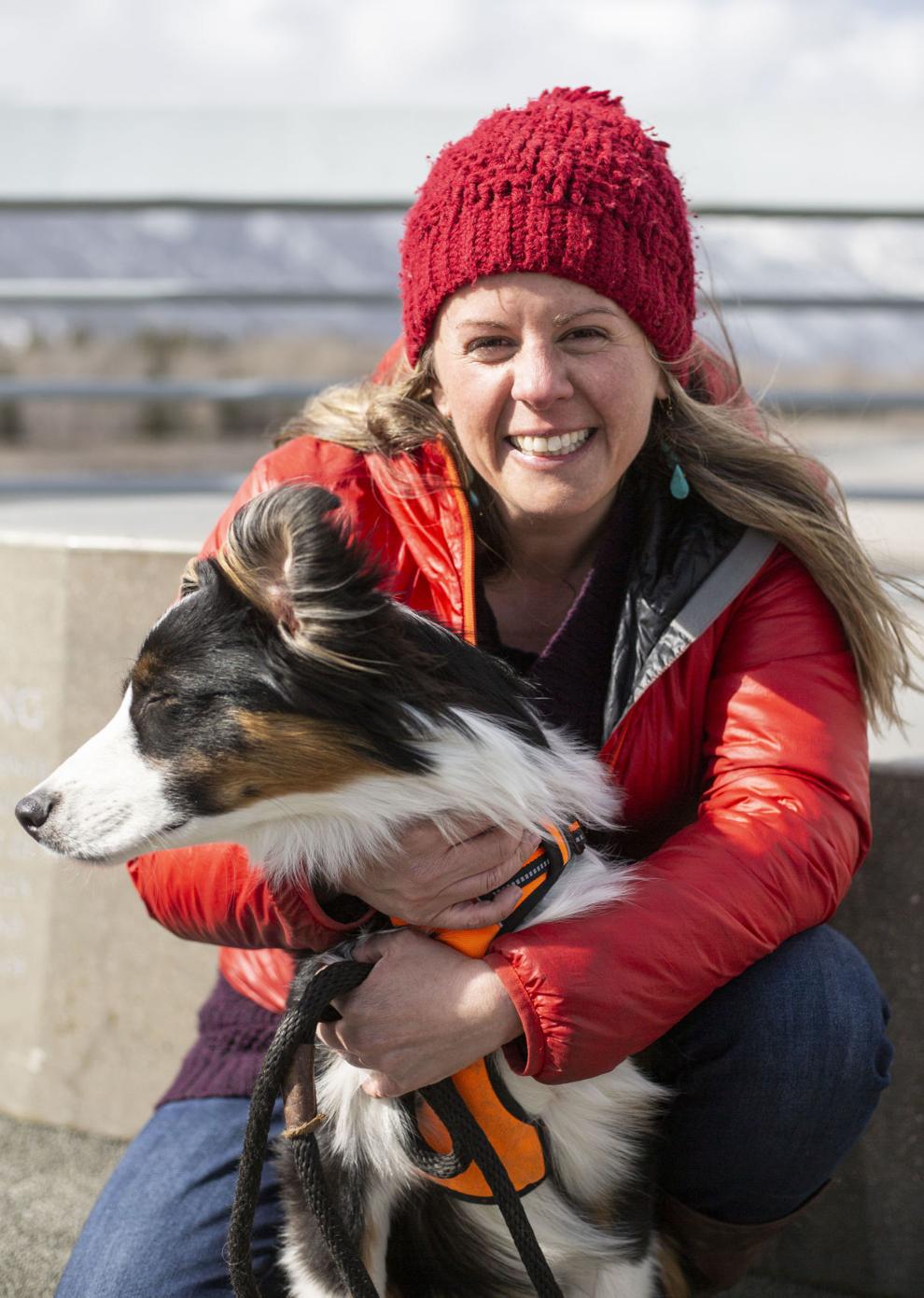 "Lina is always trying to do things to help our community," said Becca Williams, a Teton Literacy Center co-worker who nominated her. "She is always seeking out opportunities to make sure things are accessible to everyone in the community. I think that's amazing."
Another fan is Erin Lusins, director of finance and operations for the Community Foundation of Jackson Hole, who has gotten to know Collado Garcia in two ways.
One is as a Spanish tutor to her sons, ages 9 and 6. With activities like drawing, writing and playing games, Collado Garcia has helped the boys become more comfortable with the language.
"I've seen the difference," Lusins said. "It's been wonderful."
Lusins also observed as Collado Garcia pitched a Teton Literacy Program early literacy language development plan to teens in the Community Foundation's youth philanthropy program, through which students review grant requests from nonprofits.
"When I saw her in that capacity it brought it to a whole new level," Lusins said. "She really cares."
Growing up in Puerto Rico, Collado Garcia spoke Spanish with her family at home and started learning English in kindergarten. She finished high school in New York City, and though she was bilingual she spoke English with a thick accent and had to tweak how she pronounce her last name so it was easier for native English speakers.
"I felt I always had to change things for someone to understand me," she said.
Now 39 and a Jackson Hole resident since 2013, she still appreciates how comfortable it feels to be communicated with in your native language and to not be expected to give it up, even if you are proficient in another tongue.
"You want to be able to understand things in your language, in your culture, in the main language you've been brought up in," she said.
She carries that philosophy into her job as family literacy manager for Teton Literacy, where her responsibilities include teaching the adult ESL classes. Though the students are learning English, Collado Garcia explains the grammatical concepts in their native Spanish.
"I'm using their home language as a way to understand the material," she said.
She recently curated, and was a contributing artist to, Wyoming's first fully bilingual art exhibit. The multimedia effort — "Somos de Aqui: The Enduring Wildlife of Puerto Rico" — appeared at the National Museum of Wildlife Art.
Aside from spotlighting iconic species, the show was her way of making the town more equitable and inclusive and offering Jackson's native Spanish speakers a window on another Spanish-speaking community in the U.S.
"There are many people in the Latino community that love to visit museums and learn about art and wildlife and nature," she said.
Collado Garcia brought her photojournalist skills to an article, "Caribbean Cowboys/Vaqueros del Caribe," in Jackson Hole Magazine, a sister publication of the News&Guide. Through photos and text — Spanish and English — she told the stories of some of the valley's Puerto Rican residents.
"It's a story that obviously I felt very connected to," she said.
Then came the pandemic, and Collado Garcia knew she had to do something. There being no Spanish newspaper in town, she reached out to Kevin Olson, owner of Teton Media Works, parent of the News&Guide, the Daily and other publications, about how to bridge the gap in information for Spanish speakers about the unfolding public health crisis.
"When COVID hit what I noticed most was the Latino community of Jackson didn't know what was going on or what to do or how to stay safe," she said.
According to News&Guide Managing Editor Rebecca Huntington, other Latino community members were also reaching out to the News&Guide newsroom about a critical lack of accurate and timely information regarding COVID-19 in Spanish.
The newspaper's team worked with Teton County Library to secure translation support from Pati Rocha. Collado Garcia remained committed to the project, advising on what would work best and volunteering to translate alongside Rocha. One year later their efforts continue.
"Collado Garcia has been a strong advocate of getting the articles in the printed edition to overcome possible barriers to access due to technology," Huntington said. "Through her work at the Teton Literacy Center she is a trusted leader in our community. Articles that carry her name as the translator are recognized by local Latino readers as coming from someone who they know and trust."
And, Huntington said, "Collado Garcia is a ball of energy and pleasure to work with."
Meanwhile, in San Juan, Collado Garcia welcomed the news about Super Volunteer.
"It's very exciting," she said.