Flanked by coach Matt Chorney, Jackson Hole High School distance runners Mac Staryk and Wyatt Sullivan take off from the Town Square, head for the National Elk Refuge and log the day's miles while tourists and sightseers drive by.
This is what winter training looks like for two of the most decorated runners in Jackson Hole High School history. There aren't many places to run in the valley that don't require quick feet atop hard-packed snow.
In two weeks Staryk and Sullivan will board a plane heading for New York City to compete with the best high school distance runners the country has to offer at the New Balance Nationals Indoor meet.
And while a good chunk of those competing in the mile and 3,000-meter races will have had pavement under them for long runs and indoor facilities for speed workouts, the two Jackson runners haven't had that luxury.
Chorney said their work this winter has been all about building mileage, with the two knocking out somewhere between 40 and 45 miles each week. The track is too buried by snow to consider digging out a lane, so for quicker workouts the duo take to the tunnel at Snow King, logging repeats up the stretch that serves as the only dry, snowless part of town.
"It's just the only way we can get solid ground instead of ice," Sullivan said. "It's not the best but we work with it."
The limited space to run over the long Wyoming winter isn't something to dwell on for Chorney, though. It fits well into his training philosophy.
"I've always been a big proponent of just laying down some consistent base mileage, week over week over week," Chorney said. "You'd be surprised of the times you can turn just off of that.
"Sometimes people try to get way too creative and intense too early, and that's when you see injuries and burnouts happen."
The times Staryk and Sullivan have been turning out have been head turning, considering their training consists mostly long runs on slick surfaces.
Staryk has locked in qualifying times this winter in both the 3,000 and mile, running 8:47 and 4:26. Sullivan had his own 4:26 mile in Salt Lake City earlier this month to give him a berth in the Emerging Elite Mile at nationals.
Jackson has no indoor track team through the high school, so the two compete as unattached athletes. Wyoming does have an indoor track state championship, but athletes have to be connected to a school to compete.
One option is to join the Star Valley indoor program, like Jackson hurdlers Sara Gregg and Juliet Menolascino have done. Donning rival colors might not be ideal, but at least athletes get on the track for winter competition.
Chorney said Staryk and Sullivan entered the season without goals for the end, without expectations for races. Despite their success this year, indoor track is mostly new ground for Jackson runners.
Like the long runs in this winter's training, not having an indoor program is also somewhat by design. The ski town that it is, Jackson naturally boasts an alternative to indoor track for its aerobic athletes: Nordic skiing.
Chorney said the idea of an indoor track program is something he and cross-country coach Jeff Brazil have kicked around in the past, but the opportunities to shed the running shoes and wind jackets for boots and skis might be the best way to spend a winter for their athletes.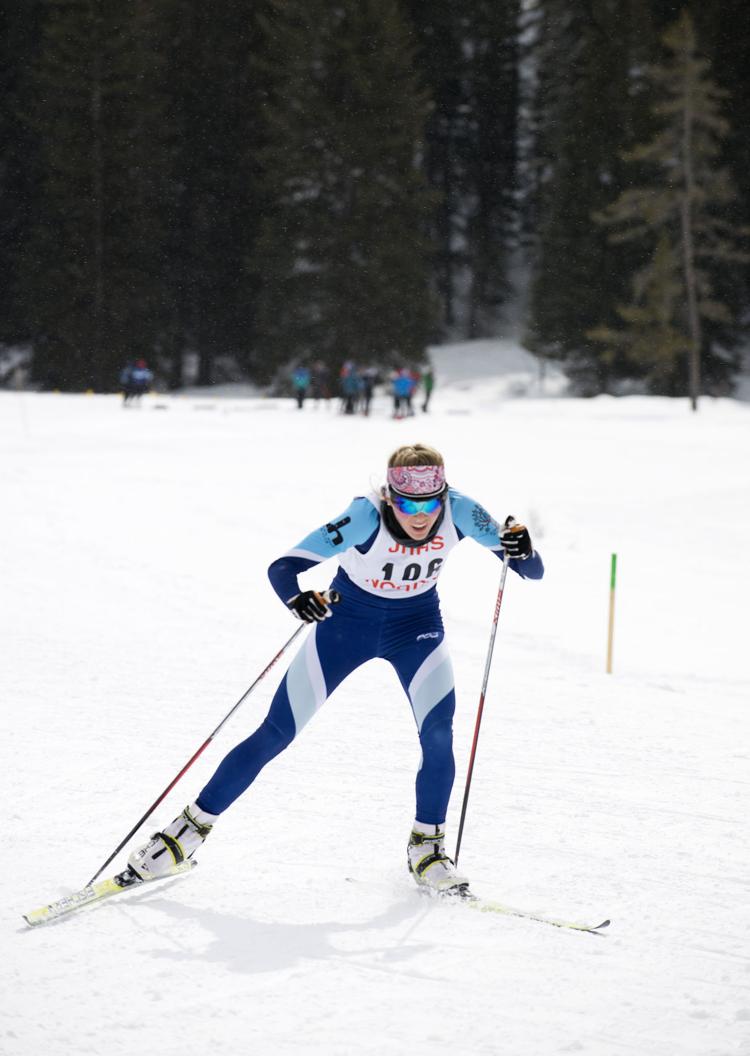 "It's such a great crossover between cross-country running and cross-country skiing," Chorney said. "It gives the kids a break from actually running, and it's a lot more fun than going out and running in minus-20- degree weather."
It's not just an exercise in cross-training, either. There's a precedent for Jackson athletes to compete at an elite level in both.
Take former Bronc and current Brown University runner Anna Gibson, who won the national Brooks PR Invitational 1,600 less than 100 days after winning the U18 10-kilometer classic Nordic ski title at the 2017 Junior Nationals. Her work on the trails in winter yielded the country's fastest times on the track once spring broke.
So while Sullivan and Staryk chose to leave their skis on the shelf and focus on running, Chorney urges student athletes to mix it up.
"There's plenty of opportunity to be a multifaceted athlete here, and that's definitely something we really like to preach," Chorney said. "Not getting too specific early in their careers. It's great that they can ski and they can run, they can climb the Tetons, and really do every activity that this valley has to offer."
No matter how they fare in New York City, the two hope to set national qualifying marks early in the outdoor season, shut down for a week and then get back to training.
They've been training together, pushing each other, for the duration of their high school careers. It comes with some in-team competition, sure, but it's helped build the Broncs' distance program into a state powerhouse.
In the fall Staryk and Sullivan led the team to its fifth state championship in cross-country since 2000.
Staryk finished second with Sullivan just back of him in third.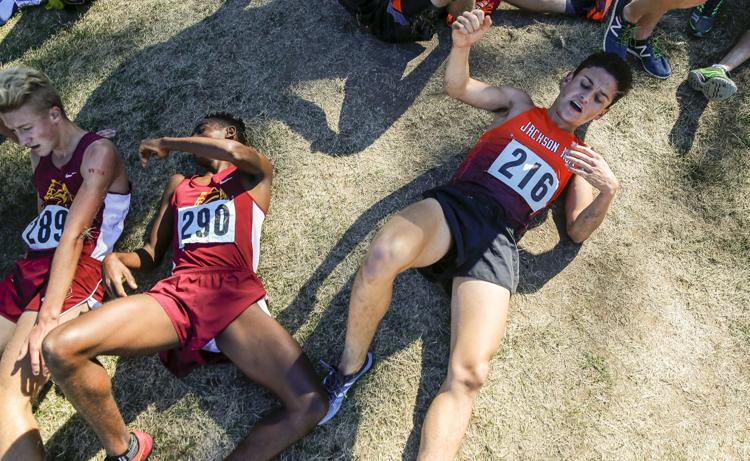 Winning the state title was as much a victory as it was a relief for the two. They had eyes on a state title all four years, but injuries hampered them until the door had almost closed.
"We knew we had to win state eventually as a team," Sullivan said. "… We knew this year we just kind of had to do it. For how good the team got, and four previous years with not as great of runners that have actually been state champions, it just wasn't plausible that us two wouldn't be able to pull the team to a state championship."
Staryk agreed, saying that "by senior year I think we realized how important consistency was. We didn't really get injured too much senior year, and that was the main thing with winning state, the whole team just being consistent."
The victory was a team title no doubt, with Ben Williams, Mason Wheeler and Kade Hatten scoring for the Broncs, all within the Top 16.
But without the two up top pushing the program — Brazil told the News&Guide in November that the pair were "clearly the best two runners to ever put on a Broncs uniform" — the Jackson distance program might still be waiting on that fifth cross-country championship.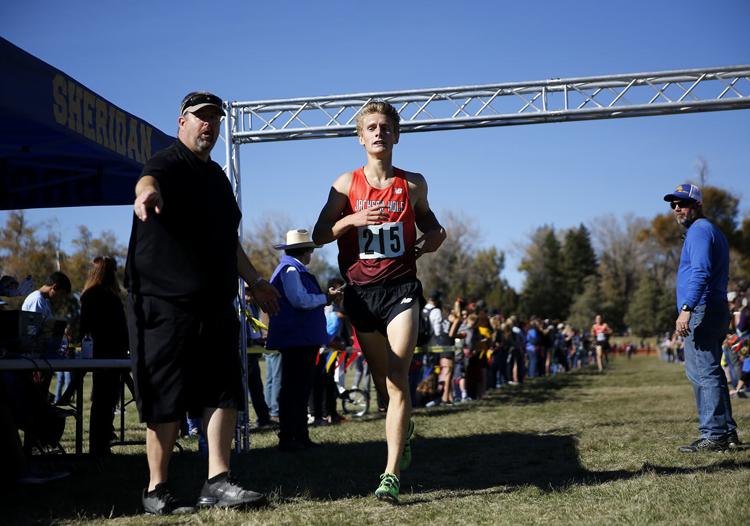 Sullivan plans to run at Cornell University next year; Staryk said he's still undecided on which college program he'll join, though he hopes to end up on the West Coast.
But before that they have a few more races to run in orange and black, including their March 8-10 stop in New York.
Many of the kids they'll be toeing the starting line with in the Big Apple have ripped interval workouts on indoor tracks this winter and clipped off long runs on cleared sidewalks.
But for Staryk and Sullivan —who've spent the winter logging miles with dried throats from rough mountain air — there's a point of pride in taking those training sessions with them when they head east to race.
"It's kind of fun knowing that we have been training like this while there are people that have been running on pavement and on tracks," Staryk said. "It does give a mental leg-up for sure."
Likewise, Sullivan said, "I feel tougher, like I have more integrity than most of those dudes ... because we have to train at 6,000 feet in elevation in subzero weather sometimes, and in blizzards.
"Trying to get speed going up [the Snow King] tunnel is not optimal," Sullivan said, "but once we get [to nationals] I think we can prove ourselves."