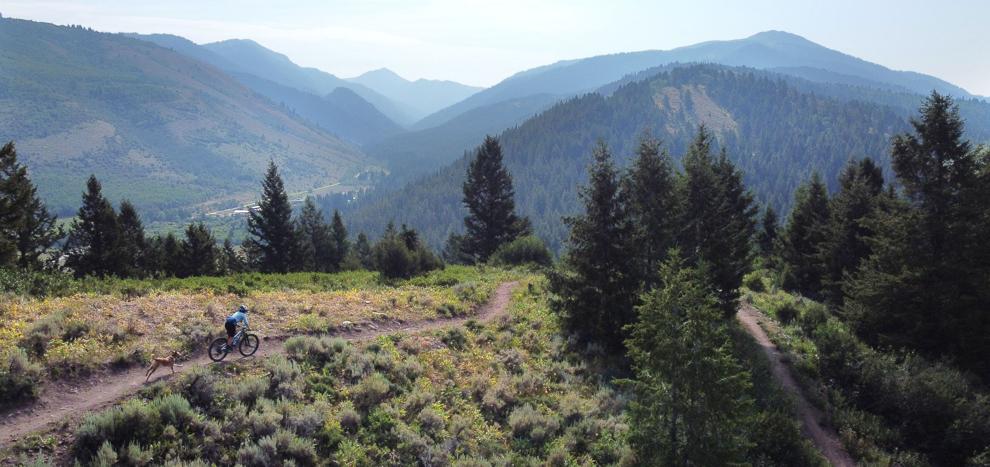 On Dec. 25, 2018, Dr. Lance Jacobson's optimism was the only Christmas present Kait Boyle needed.
In the ICU, with a shattered pelvis from a car crash the night before, Boyle wondered whether she could ever return to elite mountain bike racing. Dr. Jacobson delivered a better gift than St. Nick ever could have.
Jacobson delivered the news that Boyle should be able to make a full recovery from her multiple injuries.
"I said, 'What about world championship level racing?'" Boyle said. "He was like, 'I think you can do it.' Which, I just, the optimism. And I latched on to that and went, 'Great, then I'm going to do that.' "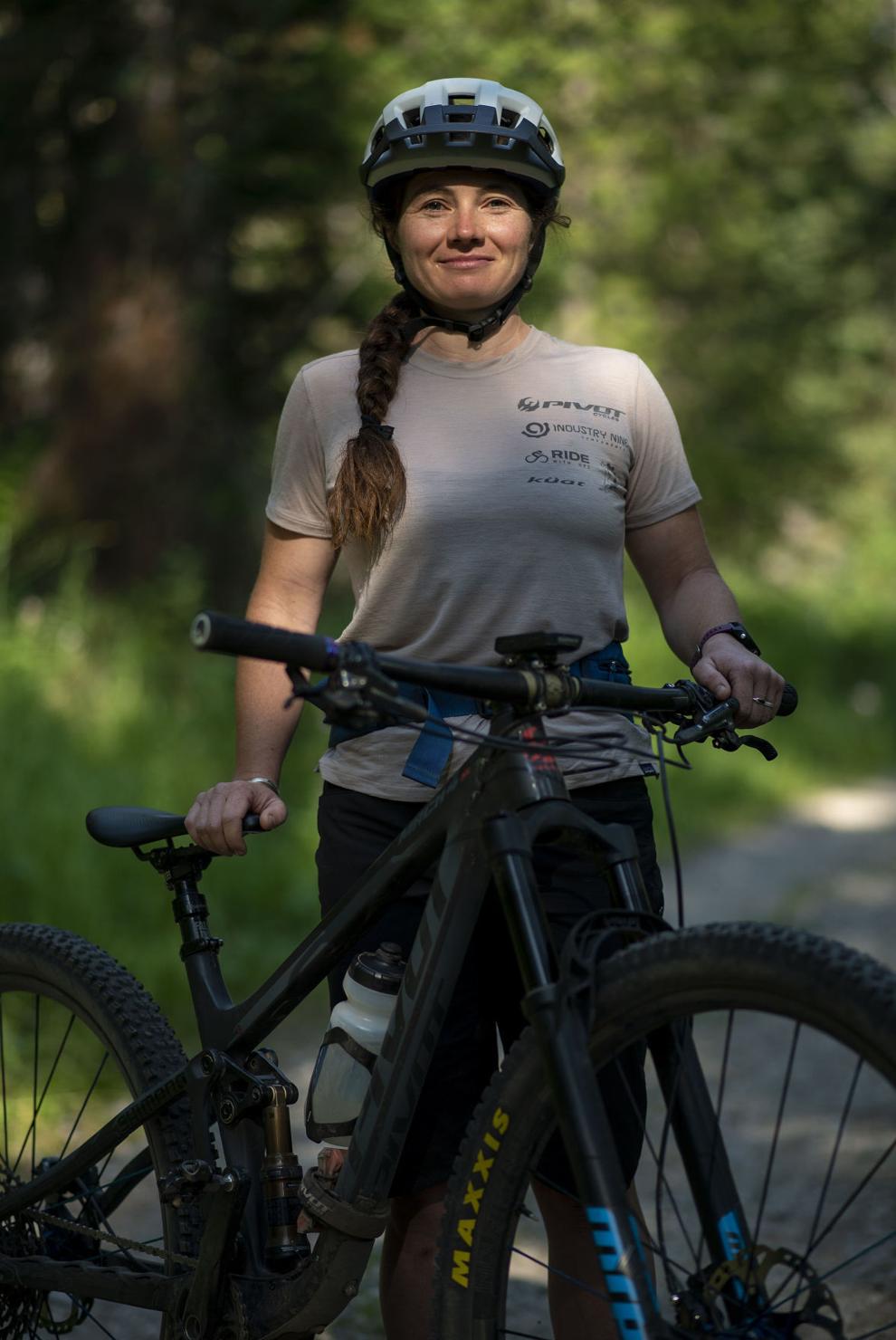 Two months before the crash, the Victor, Idaho, resident had been the fittest she had ever been.
For Boyle, 2018 was a big year. It was the culmination of six years of hard work and long, long rides.
"I really fell in love with mountain biking in 2012 when I bikepacked the Great Divide mountain bike route from Mexico to Canada," Boyle said. "That was really my first full dive into mountain biking and what sort of experiences it could offer me. And from there, that experience really inspired me to stop climbing and doing some of the other activities that I was doing."
In the next few years, Boyle rode the Alps from France to Switzerland to Italy. She rode down through Japan and then crossed Patagonia from Argentina to Chile. By the time she bikepacked across Australia and then New Zealand in 2017, she had gained experience, confidence, and early sponsors. She also discovered ultra-endurance mountain bike races like the Arizona 300, and in 2016 she finished just two hours shy of the women's record.
"I learned a ton," she said. "I made all sorts of mistakes and realized all these ways I could improve, because one of the really cool things about ultra racing is that it's not just your physical fitness. Your mental game really can dictate the outcome of the race for you. And then there's a lot strategically and just technically with your systems and planning. I find it fascinating, because it's really multifaceted."
By early 2018, after years of working to support her racing, Boyle pieced together sponsorship money and savings, quit her job at Prescott College and stepped into the unknown of professional endurance mountain bike racing. She focused on the WEMBO 2018 World Championship in Scotland, a 24-hour race slated for October. It turned out to be a good decision.
"I won the Solo Elite Women's 24-hour world championship race," Boyle noted, "by a couple of hours."
Full of cash, confidence and a plane ticket to the 2019 24-Hour Worlds in her pocket, she returned to Teton Valley to map out her next steps.
For a woman very comfortable with steep, harrowing, life-threatening mountain descents through boulders and ravines, a woman who had shrugged off a shattered ankle and torn ACL to become a world champion, her next big event of 2018 was unexpected, and not a little ironic.
On Christmas Eve she was driving on Highway 33 south from Driggs toward Fox Creek. She shifted her truck into two-wheel-drive in Driggs. Just a couple of miles south her truck began sliding on black ice.
"My Tacoma was fishtailing in the road," Boyle said.
She swerved into the oncoming lane. That car swerved as well. In the collision, Boyle's driver's side door took the impact from the other vehicle. Pinned inside her truck in the middle of the highway, Boyle had suffered massive injuries.
"I had a burning sensation in my pelvis, and I couldn't feel my legs," Boyle said. "And so I knew that I could possibly be paralyzed. In that moment, I had this very calm realization that, similar to racing, when something happens is completely out of your control, the only thing I could control was my reaction and myself. And so I just focused on breathing."
Minutes turned to hours as EMTs and first responders worked to separate the two cars and treat other crash victims. During that time a small, female EMT crawled into Boyle's truck and managed to get an IV drip of morphine started. Finally, she was freed, and taken to Eastern Idaho Regional Medical Center in Idaho Falls, where they assessed her condition.
She had ruptured her bladder, fractured her sacrum, fibula and pelvis in all four quadrants. Immediately surgeons performed abdominal surgery to repair her bladder and clean her organs. As urine had been running freely inside her body, she was at high risk for infection, so they waited five excruciating days to repair her broken bones. The broken pelvis was the worst.
"It's unreal. ... The pain of a broken pelvis is some of the worst pain that someone can feel," she said. "I don't think anyone should feel that way. If you're on morphine or Dilaudid or whatever else they hook you up to ... if you move with a broken pelvis, it's like you're not on anything."
Christmas morning 2018 delivered pain in large doses but also brought the good news from Dr. Jacobson that she might be able to race again.
Two months after the fittest she had ever been, Boyle left the hospital in a wheelchair with two screws in her sacrum and external fixators protruding from her hips like a pair of knitting needles. To the casual viewer, walking would have seemed a distant dream, biking a fantasy, and a return to world champion-level fitness and competition, outright delusion.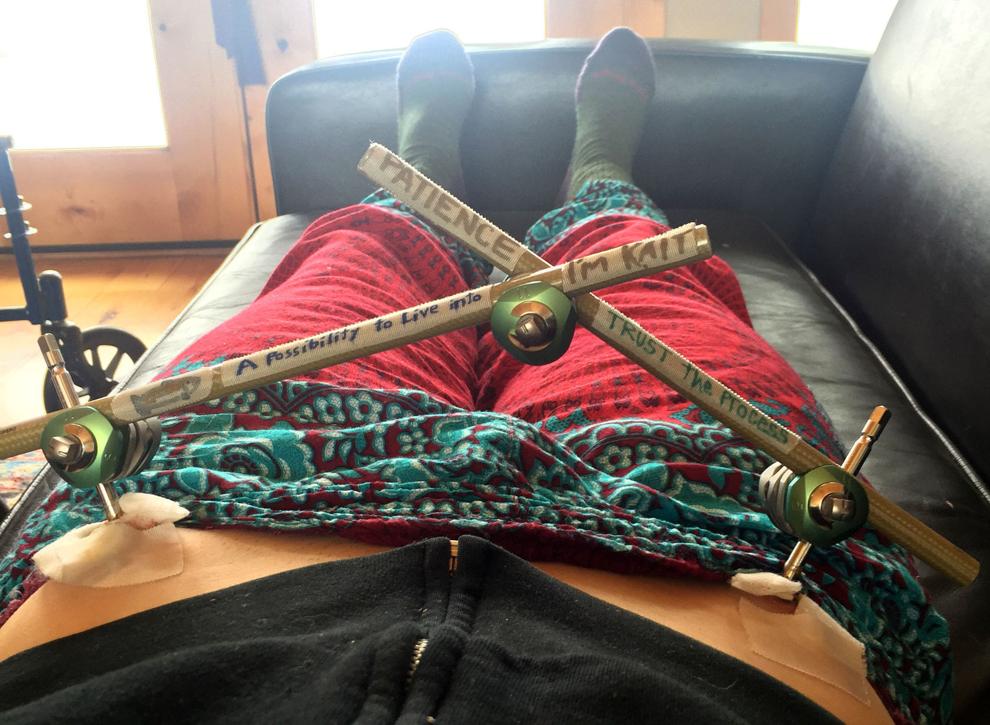 Boyle spent the first five weeks in a wheelchair. The contraption stabilizing her pelvis meant she could only lie on her back to sleep for 12 weeks. Her first physical therapy appointments consisted of sitting on a bench and trying to drag her heel up, get her legs to move in any way. In her mind she had already turned the corner and formed a vision for where she was headed.
"There's certainly all the reasons in the world to be sad and depressed about it," she said. "But it's also like, OK, well, I start training for a race six months out. And so it's just a new thing. And all the focus and discipline goes into that."
After five weeks Boyle was able to spin the pedals on her bike on a trainer, carefully avoiding external fixators. Next she lost the wheelchair and acquired two crutches. Then she lost one crutch, and finally the other.
Physical therapy evolved into walking, then climbing stairs one at a time. Around April 1, the external fixators were removed, and her fibula was healed. The screws in her sacrum were a permanent Christmas gift, and she took off.
"In May I went on a five-day bikepacking trip. I think I got to like 90-something percent healed within the first five or six months, you know, that's when the bones are healed. And then there's this next like, 3 or 4%, that was another year."
One version of the Pareto Principle posits that 80% of any work is accomplished with 20% of total effort. The corollary is the final 20% of work, the fine detail work, demands 80% of the total effort. Boyle ran into a version of this in the summer of 2020.
"There's this final percentage, that is really hard to measure. And it's just, I'm just not quite where I was. And maybe I won't ever be, but that's just working to that kind of like, elite level again, with the body that I now have, which includes screws in my sacrum."
Named for its hunchbacked, flute playing muse, the Kokopelli Trail was created in 1989 by the Colorado Plateau Mountain Bike Trail Association in cooperation with the Bureau of Land Management and the U.S. Forest Service. Stretching 142 miles from Moab, Utah, to Fruita, Colorado, it's considered by mountain bikers to be a severe and fair test with many thousands of finishers to measure results.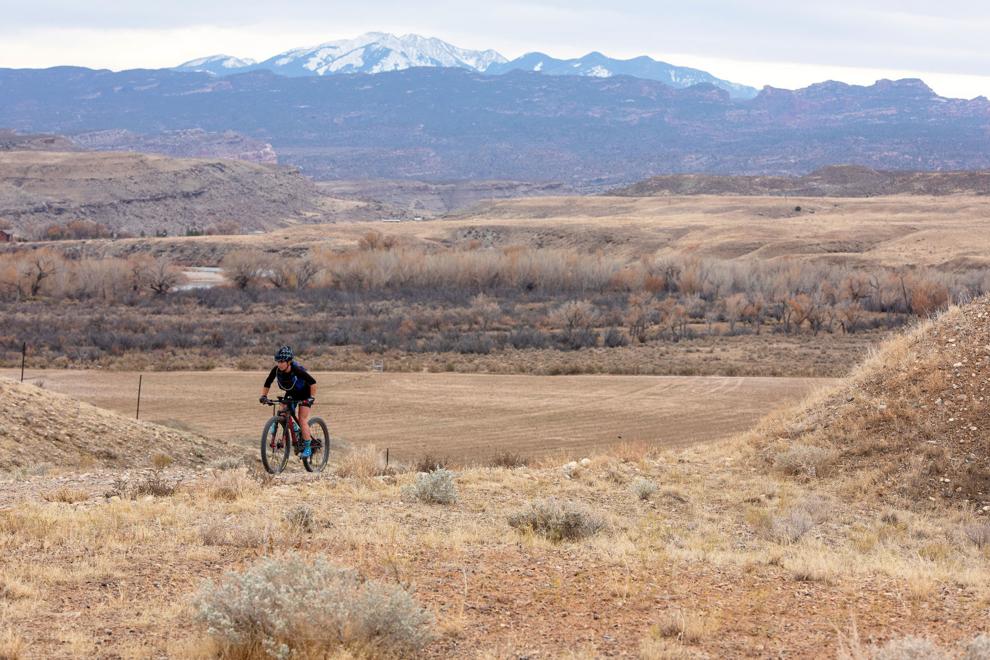 Boyle was very familiar with the Kokopelli Trail, and the women's record held by fellow world champion mountain biker Rebecca Rusch. Boyle had started it several times, including a month after winning the world championship, but she had never finished, and felt she had some unfinished business there.
"It's a hard route that doesn't favor any one type of cyclist, because it has 15,000 feet of climbing, it has a lot of flat pedaling, which is generally a weakness for mountain bike specific cyclists. It has really technical singletrack, and you get to, like, 9,000 feet. So there's elevation, and you need to be a well-rounded rider to get through it quickly."
"My goals were ultimately to finish no matter what. Well, no matter what, so long as I wasn't clearly, like, injured or hurting myself. And I had kind of a time range that I thought would be a good goal for me, where I thought my fitness was."
Boyle raced the Kokopelli Trail on Nov. 6, 2020, as an individual time trial and set a new women's record of 13 hours and 6 minutes, trimming around 20 minutes off Rusch's previous time.
Boyle was back in a big way to professional mountain bike racing, but she was not the same rider she was before. Inside that truck on a cold Christmas Eve in 2018, with no feeling in her legs, she grasped a piece of the big picture.
"Pretty quickly I tried to turn the 'What if I can't walk or bike again?' into 'I'm really grateful for how much I've been able to walk and bike in my life,'" Boyle said. "And if I don't get to do that, again, I think I can figure out how to still have a very great gratitude-filled and love-filled and happy life. And if I do get to walk and bike again, I'll do everything I can to make sure I do that with purpose and with a positive impact."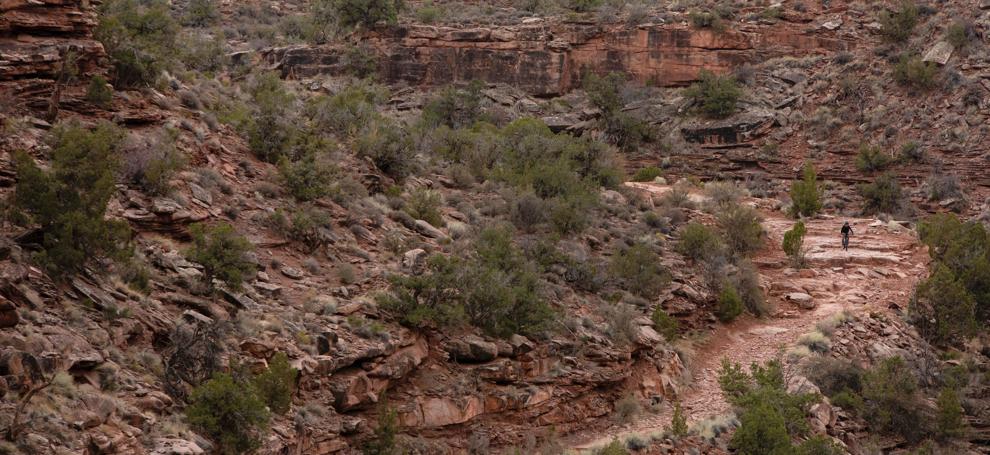 "I think before I used to burn for the accomplishment, and I think that having to really think about, what do I look like without that? That's been this two-year journey. That's been, the self-worth work. Which has been really rewarding, because that's going to serve me a lot longer in life than winning races."
Before her accident, Boyle taped mantras to her bike, because she spends so much time looking at them while riding and they remind her to focus on the thing right in front of her.
"I just write them on athletic tape. And they're just what I anticipate needing to remind myself of, and there's always one about like, what am I grateful for?
"Because what I've found is that no matter how hard something seems, how much something seems to hurt, I can always find something to be grateful for. And that doesn't make the pain or the challenge go away, but it puts it into some perspective."
Ever the pragmatist, Boyle taped mantras to the metal frame jutting from her hips, because she could look down and see them every day. She also worked with a sports psychologist, before and after the accident, to shape her mindset.
"Her mantra slash slogan is 'Happy racers go faster.' Which is so true. Like, one if you're not happy. Why? Why? Because we're doing this because riding makes us happy."
Is Boyle happy on the bike?
"So happy," she said. "I think that for me, there's something about the spinning of my legs, this very repetitive movement, that brings a lot of just calmness to me. And brings me closest to what it feels like to move through a landscape."
If you don't believe it, check her Instagram feed (@kait.boyle) where you'll find a photo of Kaitlyn Boyle leaning against the trail sign at the finish of the Kokopelli Trail. Hank, her dog, is licking her leg, and yes, she's smiling — a wide, toothy, genuine smile. Which is all you really need to know about her.
This version of the article has been edited to correct the name of the doctor in Idaho Falls who delivered Kait Boyle much-needed hope. — Ed.