This time a year ago Jaelin Kauf looked down the mountain at Deer Valley Resort at a crowd of Js hoisted in the air by friends, family and fans. They were there for her final run of dual moguls competition, where she settled for second place after narrowly losing in the judges' eyes.
Last Thursday through Saturday she was back on her home course, this time for a World Cup stop.
"There were a lot of family and friends that came out from various places," she said. "There were a lot of Js out in the crowd. I mean, it's always been a really big support system."
The Alta native and Olympian skied to the super finals in Thursday's moguls and the small final in Saturday's dual moguls. A mistake cost her a spot on the podium Thursday. On Saturday, she landed bronze.
"Going into bottom air I just got a little low, my skis went outward pretty wide," she said of Thursday's final run. "Instead of going straight into the X, I went out and then came back in, which is definitely hard to miss from the judge's standpoint."
Saturday, Kauf advanced to the semifinals against teammate Hannah Soar, when the forever speedy Kauf crossed first. Soar's jumps put her into the super final, while Kauf landed in the small final against teammate Tess Johnson.
Once there, Kauf edged Johnson to snag her fifth-career Deer Valley podium. It gave U.S. women second through fourth, with Kauf telling the Salt Lake Tribune she feels an American 1-2-3 sweep is eminent.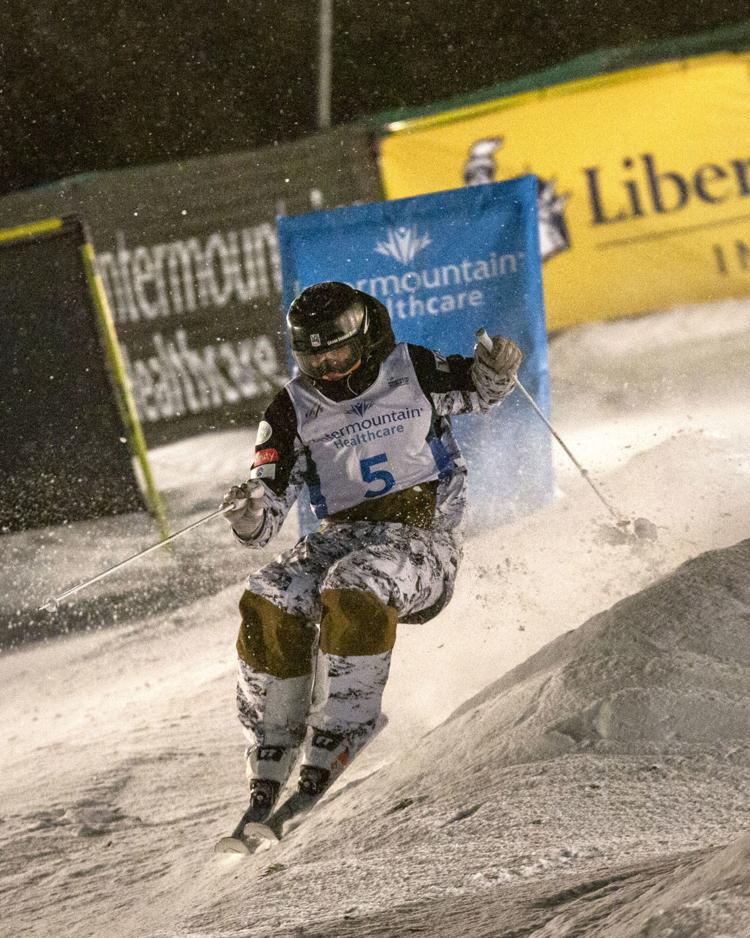 "I definitely think we have a sweep coming soon," she told the paper. "I mean, Tess and Hannah are incredible skiers. I think we definitely have a really strong female team right now, and the results are just going to start coming."
It's a much different dynamic to be head-to-head with a teammate this year. A year ago Kauf was narrowly defeated in the final by France's Perrine Laffont, who was undefeated in World Cup competition this year until Saturday, when Johnson bounced her in the semis.
"Tess, Hannah and I are really close friends," Kauf said. "For us it's kind of a win-win. Obviously you want to go out and do the best you can, but losing to a teammate is a lot better than losing to someone else, and we're all pretty stoked for each other."
Kauf's speed in moguls competition is never the issue. It's her aerial package she has hoped to hone in on, and it began with adding the cork 7 to her repertoire. She used it in the previous two World Cups, riding away from the trick both times.
She chose to forgo the trick at Deer Valley. She said it wasn't necessary considering the lay of the course. But it's a new wrinkle, something she continues to improve on with the hope it can throw her over the top down the road.
Perhaps it will be seen in her next run Feb. 22-23 when the U.S. Moguls team is in Tazawako, Japan.
"This is definitely a building year for me, trying to bring in new tricks," she said. "Of course the results do matter and I want to do well, but it's also just about having fun out there and skiing my run."
Following two top-10 results in January, Breezy Johnson continued her climb in Garmisch-Partenkirchen, Germany, with a 17th-place finish in the downhill and an 18th-place finish in Sunday's Super-G.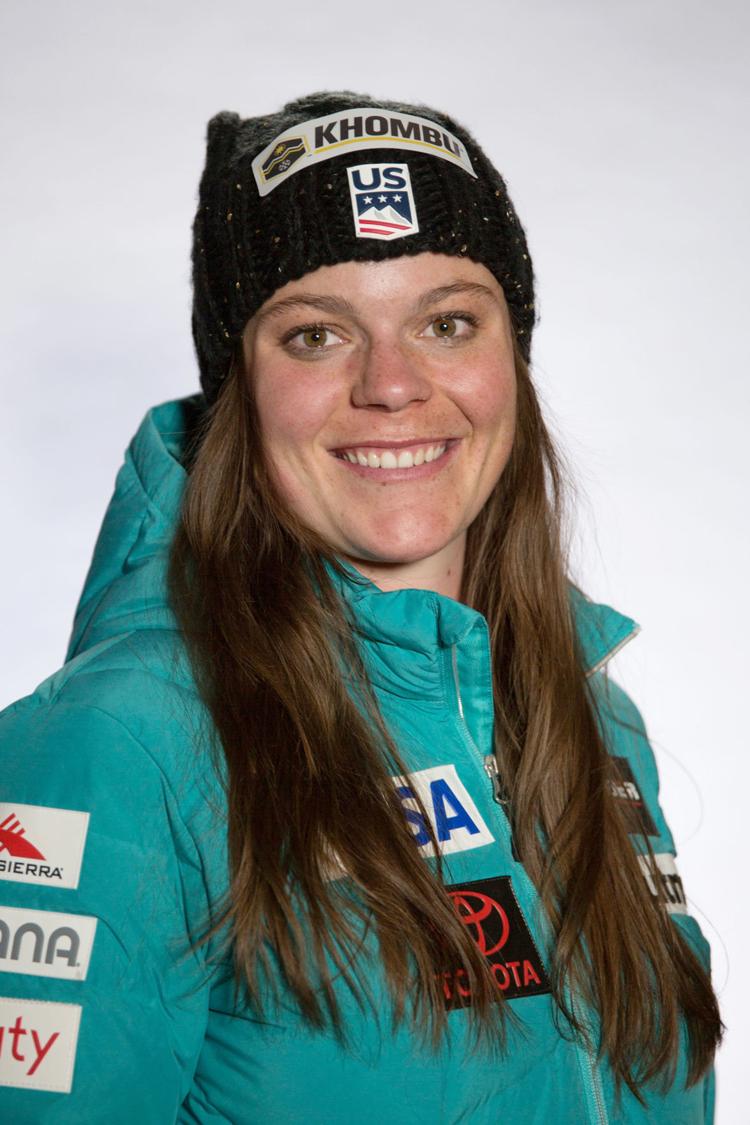 Though she missed out on breaking into the top-10 again, her 17th- place finish did give her the top result among the U.S. alpine ski team on Saturday.
"It was tough out there," she said to USSkiandSnowboard.org. "It was bumpy out there. I thought I skied my best, which is just what you want to do every day."
She finished the downhill in 1 minute, 44.22 seconds. Germany's Victoria Rebensburg won the downhill Saturday in 1:41.94.
"Whatever the result is, at least there's nothing I would have changed about my approach that much," Johnson said. "It's time to just go back, keep working and move forward."
The 24-year-old with both Jackson and Victor, Idaho, roots returned to competition last month after sustaining a knee injury in June.
Johnson and the women's speed team has a break for a week while the tech women race a giant slalom and slalom in Kranjska Gora, Slovenia this upcoming weekend. Speed events resume the following week in Crans Montana, Switzerland.