Sports gamblers take notice: Wyoming residents will soon be allowed to bet on their favorite sports directly from a mobile device.
On Aug. 2 the Wyoming Gaming Commission unanimously voted to approve rules for mobile sports betting, clearing another hurdle that has the market destined to open for business in the coming weeks.
After back and forth consideration in the House of Representatives, HB 133, sponsored and given a big push from Rep. Mark Walters, ended up on the desk of Gov. Mark Gordon, who in April signed the bill for the legalization of online sports wagering in Wyoming.
Until now the state hasn't allowed gambling outside of tribal lands with the exception of some horse-racing events, but residents will soon have the ability to gamble on nearly every sport imaginable, through apps referred to as "mobile sportsbooks."
With the approval of the rules, popular apps like DraftKings, FanDuel, BetMGM and the Barstool Sportsbook are now encouraged to apply for gaming in Wyoming, tapping into the state's wide open market regulations in the process.
Wyoming's initial set of rules and regulations were put into place in June, before the 45-day public comment period, when some changes were made.
After the bill passed the Legislature, it was clear state representatives were willing to change their longtime stance against gambling.
DraftKings emphasized the importance of new streams of revenue for states in a July 2020 letter to Wyoming's Gaming Commission.
"No state has been immune to the effects of the pandemic, and the resulting economic stresses require a new look at revenue options. Sports wagering has proven to be a reliable source of revenue, without raising taxes on state citizens."
In the bylaws the Gaming Commission will be required to approve a minimum of five sportsbooks, without a set maximum like other states. The alteration will ensure that the market stays competitive for companies entering at any point in the future.
While the state of Wyoming has a population of just over 576,000, the industry-favorable rules that legislators approved could be a driving force for sportsbooks to push the state's market harder with marketing campaigns than some of the others that they operate in.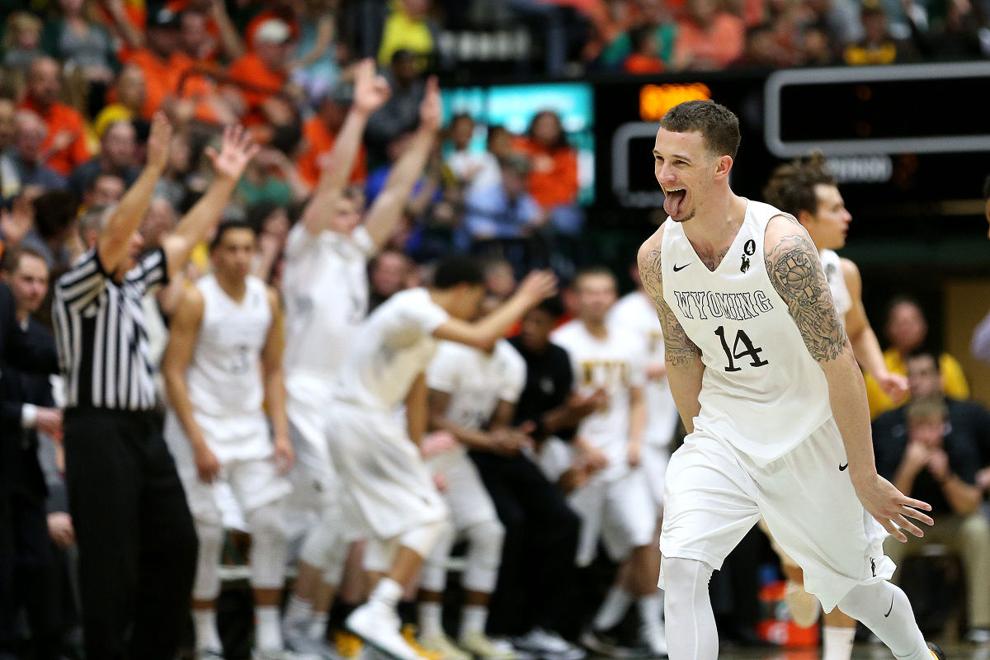 "I think there is a competitive advantage," said Charles Moore, the executive director of the Wyoming Gaming Commission. "I think the advantage we have more than anything would be the opportunity and the attitude of Wyoming and our legislatures. Because of our size — while that sometimes hurts us, it also helps, because we can change to meet that appetite of our citizens. A large battleship is harder to maneuver than a small boat is, kind of philosophy. In Wyoming, because of our size, we can turn and make a large dynamic shift in policies or opportunities quickly because of that."
Each state has created its own unique footprint in legal sports gambling's ever-growing market, and Wyoming is no different, offering its own unique set of regulations.
Wyoming will allow mobile sports betting, without the legalization of retail or "brick and mortar" sportsbooks at casinos, following suit with Tennessee, the only other state with that selective designation.
Wyoming law will also allow anyone over the age of 18 to participate in mobile betting, a difference from the 21-and-older law that many other states have implemented.
Opportunities in Wyoming also include the ability to bet on in-state sports, which includes the University of Wyoming Cowboys' football and basketball teams.
The Gaming Commission's regulations include taxable earnings that go back to the state.
Nationwide, the tax on sports betting revenue ranges from as low as 6.75% in Nevada and as high as 51% in Rhode Island.
In Wyoming sportsbooks will pay 10% tax of all Gross Gambling Revenue to the commission.
When applying for a license, sportsbooks will be required to pay an upfront fee of $100,000 to the state of Wyoming for a license, valid for five years, with an annual $50,000 renewal fee.
"A lot of our Wyoming citizens are already wagering on sporting events, and they're doing that through different markets and different places," Moore said. "And so you have to have a tax rate that will funnel them to our in-state, legal market. I think it's going to be good for the state, good for the citizens, and also the bottom line for the state of Wyoming as far as a revenue generator."
According to the bill the Gambling Commission estimates that Wyoming's sports wagering market is worth approximately $449.1 million annually.
In an effort to combat problem gambling, Wyoming will be expected to allocate the first $300,000 from each fiscal year to the Department of Health to help fund gambling addiction treatment in the state.
The specter of gambling addiction is worrisome, said Beverly Shore, the community prevention specialist with the Teton County Health Department.
"There's no such thing as moderation, once you get there," Shore said.
"Like any substance abuse disorder, it can affect your sleeping, your mental state as far as reasoning, coping, lack of sleep and nourishment," Shore said. "That affects relationships and positive things in your life that you're doing for functionality and responsibility. Really, it is no different than any other impact from a substance use disorder, except it's digital. Then you go down this rabbit hole and it's hard to get out."
Director Moore believes that the state did a good job setting aside a chunk of money for treatment.
With the legalization, Moore also agreed that mobile betting could also become popular for Wyoming's traveling neighbors from Utah and Idaho, two states that appear unlikely to legalize it in the near future.
"I think it's a good advantage for the people that are traveling across I-80 as well, when they get to the state," Moore said. "I think you're going to see quite a bit of that."
Moore said it will be interesting to see how Wyoming's mobile platform affects the gambling market in South Dakota, which is currently limited to just brick-and-mortar operations.
In April the Associated Press reported that the future of sports gambling is almost entirely online. Its research showed that more than 80% of sports betting in the U.S. was placed in a mobile/online setting.
Wyoming bettors will also be allowed to wager in crypto, digital and virtual currency, as long as it can be converted to U.S. dollars and is approved as an option by the individual sportsbook.
Mobile sportsbooks' virtual casinos and slot machines, a popular service in other states, will not be allowed.
First-time users are typically expected to enter their Social Security number, as well as a legal address, as part of mobile apps' comprehensive age-verification process.
With the beginning of the 2021 NFL season approaching, the opportunity for sportsbooks to open before the kickoff is not unrealistic, with Sept. 9 seeming like a reasonable time frame for the first legal bets to be placed in the state of Wyoming.
"It is no different than any other impact from a substance use disorder, except it's digital." — Beverly Shore teton county health department