With Evanston in town on Friday afternoon, the Broncs girls soccer team had returned to form.
A 5-1 lead at halftime became a 7-3 victory for Jackson, and one much needed to remain among the top teams in the 4A West conference.
"It's just playing our game," head coach Kristen Pizarro said. "Not playing down to teams, not playing up to teams — doing what we know how to do and doing it well."
Of course, the Friday win came just a day after a crushing 1-0 loss to Star Valley on the road.
In that loss, Jackson's second loss of the season, the Broncs felt confident the winning goal would come, but it never did. Ultimately with just minutes left, the Braves scored the winning goal off a free kick for just their second conference win of the season.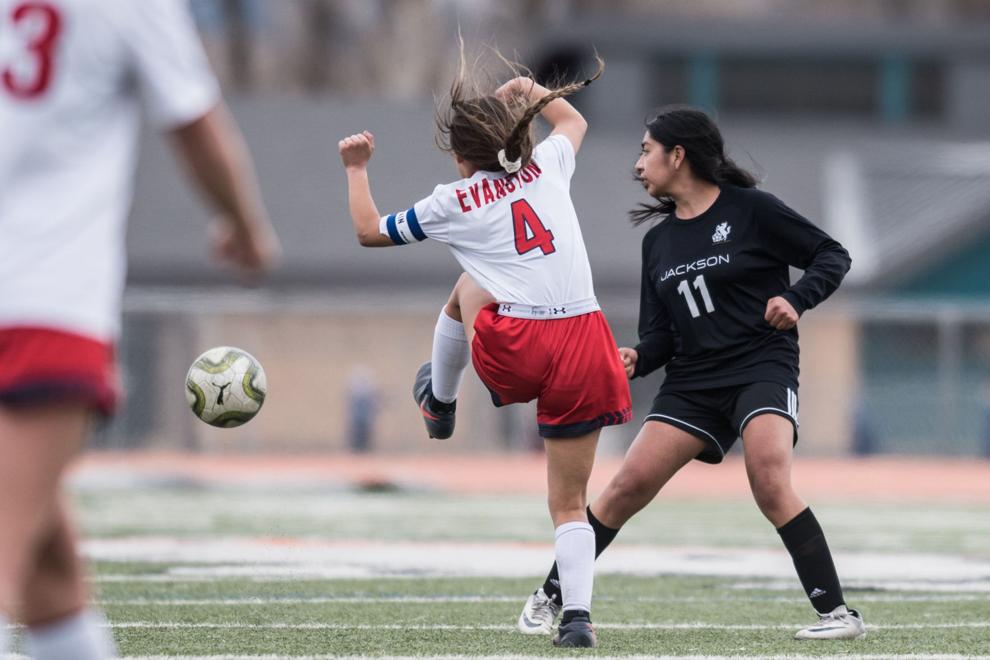 "We just didn't come to play yesterday," Pizarro said. "It's just a mental game for them right now. This is the soccer we know how to play. It's just a matter of how do I get my girls to come out and play that every single game, no matter what."
Indeed, Jackson seems to have the habit of dropping a winnable game and then using that disappointment to rebound next time out. After starting the season 4-0, Jackson traveled to Casper earlier this month for a series against Natrona and Kelly Walsh on back-to-back days. In the first game Natrona edged Jackson 2-1. The following day the Broncs took down Kelly Walsh 3-1.
"They get fired up when they lose a game, and so I asked them, 'How do we get fired up without losing first?'" Pizarro said. "I'm super proud of how they came back. We played poorly [against Star Valley]. We knew it, and they came back today ready to play and did what they needed to do."
Junior Brooklyn Hills said the loss to Star Valley was "brutal" because the Broncs had left so many chances on the field. She said her side has played together for so long that they all recognize losses give them an extra fire to return to form next time out, but the Star Valley game stung a little bit more. So much so that Friday's dominating win over Evanston didn't quite heal those wounds.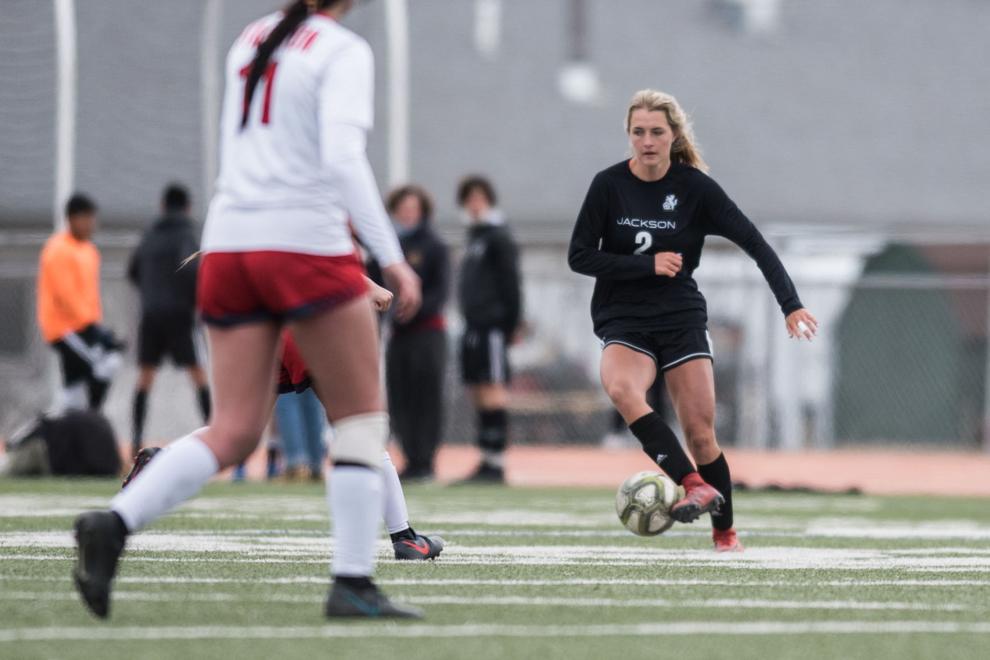 "I think every loss hangs with us for awhile, but that one hurt a lot more," she said. "Not necessarily because of the rivalry, but just knowing what we could have done in that game, what it should have been, and that it didn't end up happening. That's what made it hurt so much."
Jackson will look to keep the wins going this week. The Broncs will travel to Rock Springs on Thursday in a rematch of Jackson's 2-1 overtime win last month. Rock Springs currently sits atop the 4A West standings, however, with a 6-2 overall record and a 5-0-0-1 conference mark. Jackson is 6-2, though 4-2 in 4A West play.
After Thursday's contest, the Broncs will host Green River on Saturday.