Up 3-1 to lead off the bottom of the fifth inning, Quentin Bruno smacked one into left field off the Hillcrest (Idaho) pitcher. Going into second base upright would have made sense, but that just wasn't going to be.
He instead churned past the base as the left fielder struggled to capture the ball, and his slide into third was true. Connor Lang followed suit with a single, bringing Bruno home.
"Full throttle, I wasn't looking for a stop sign or anything, that was all my read. I saw he kind of misplayed it in left field as I was rounding second," Bruno said. "Turned on the little jets that I have and motored it to third base."
It was one of three hits for Bruno, who ended up a home run short of hitting for the cycle in a 8-2 nine-inning victory for the Jackson Post 43 Giants.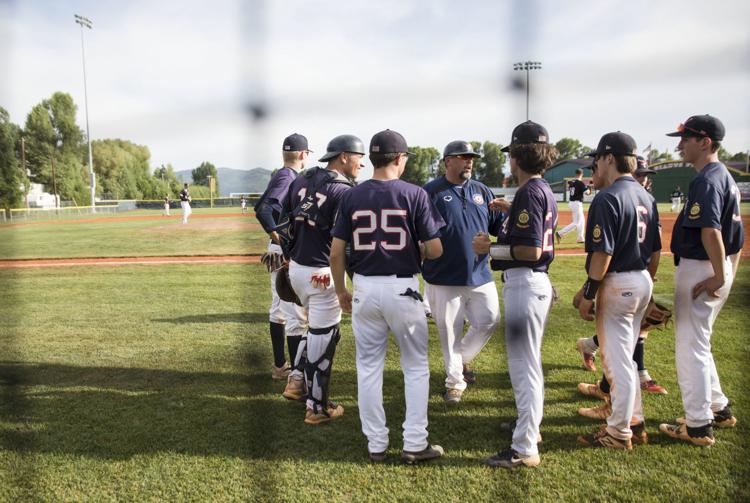 Closing in on the cycle feat wasn't lost on Bruno, who got a crack at the home run component in the bottom of the eighth with his side well ahead. Generally comfortable with simply reaching base, he made no effort to walk back what he was going for when he got way under the ball and popped out.
"That's why I hit that mile-high ball," he said. "Had my shoulders back, I was swinging for the fences."
Bruno wasn't alone in filling the box score for Jackson. Lang, a hero from Jackson's win last week over Green River, went 4-for-5 with two doubles and two singles. Parker Bleggi went seven innings on the mound, dealing 10 strikeouts on the way and only losing out on notching a complete game due to the 105-pitch count limit.
Monday evening's victory followed a run of five straight losses for the Giants dating back to Friday in Idaho Falls, but by the cool, no pressure demeanor displayed on the diamond you might not have been able to tell.
Those losses, which included two to teams from Utah, and three to the Belgrade Bandits on Saturday and Sunday, are part of the process. The scores aren't by design, certainly, but the heightened competition over successive days, that is. It's an effort to get as many of the young kids — a good chunk of the Giants roster this season — real time action against daunting, imposing competition.
Guys like Bruno and Bleggi are there to perform, sure. But they're also there to bring that next generation along.
"It's a lot different dynamic this year than last, a lot more youth," Bruno said. "A lot of these kids haven't seen baseball at this pace maybe ever. This is kind of just breaking everyone in."
Manager Jason Huggins chose not to close Monday night's winning effort with a tested arm from Seth Christiansen or Lang, but with Kyle Cranston, an underclassman on the squad. Cranston entered in the top of the eighth, letting one run in on a throwing error and escaping with two strikeouts. In the ninth he calmed, seeing three batters and dropping them in succession.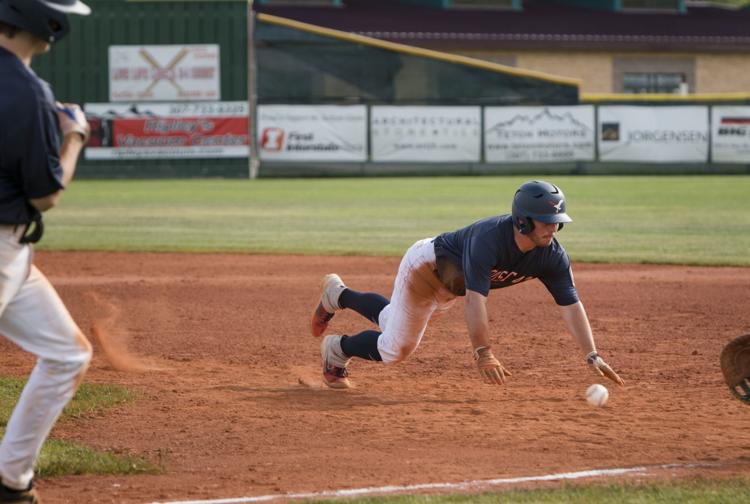 "We're trying to get our guys experience now so that helps us with our conference games and state games," Huggins said. "It's just one of those things where we keep plugging them in. We've got to get these guys experience and that'll help us down the road."
That plan will likely continue when the 4-8 Giants host their first tournament of the season. The Wyoming vs. Idaho tourney will bring Jackson, Rock Springs, Evanston, Hillcrest, Thunder Ridge and Idaho Falls to town for a slate of games Saturday and Sunday. It all culminates Sunday, when the top Idaho team from pool play takes on the top Wyoming team.
The run of games over the past week were almost a preseason for the Giants, Huggins said. With those contests out of the way and the identity of the squad taking shape, the expectation is for Jackson to be competitive every inning of this weekend's tournament, with a chance to play for a title on Sunday.
"They're definitely all games we can win, and I think we should go into the games expecting to win," Bleggi said. "Especially coming off this weekend with this game, everyone is feeling really well."