Jackson's boys basketball team hosted Teton High School on Friday night before traveling to Pinedale on Saturday.
The two games couldn't have been more different, but they'll both be etched into the standings as losses.
Teton seemed to outmatch Jackson from the onset, scoring at will in the first half while Jackson was able to record only nine points through two quarters. The second half was a better showing, but it still resulted in a 62-30 loss.
Saturday in Pinedale the Broncs took a 26-23 lead into the half and entered the fourth quarter knotted at 41. There it got away, with the Wranglers taking a 61-53 nonconference win.
"We kind of blew it," head coach Sam Lunz said of the Pinedale game. "We were doing a pretty good job of scoring. Our biggest problem in the second half was how many free throws they shot."
The Wranglers got 37 free throws compared with Jackson's 16. Those fouls had the Wranglers in the double bonus by the third quarter, and late in the fourth, with the game still in the balance, senior Silas Wotkyns fouled out.
It means an 0-8 start to the season, but Lunz has been consistent in saying that almost all of these early-season, nonconference losses have been winnable games. He could be right.
The team is young and inexperienced after losing all of its starters from a season ago, but new faces are beginning to emerge in the rubble. Against Pinedale, Evan Brunner went for 18 points and 10 rebounds, Wotkyns had 10 and six, and junior Gavin Brunner had 12 points, four boards and three assists.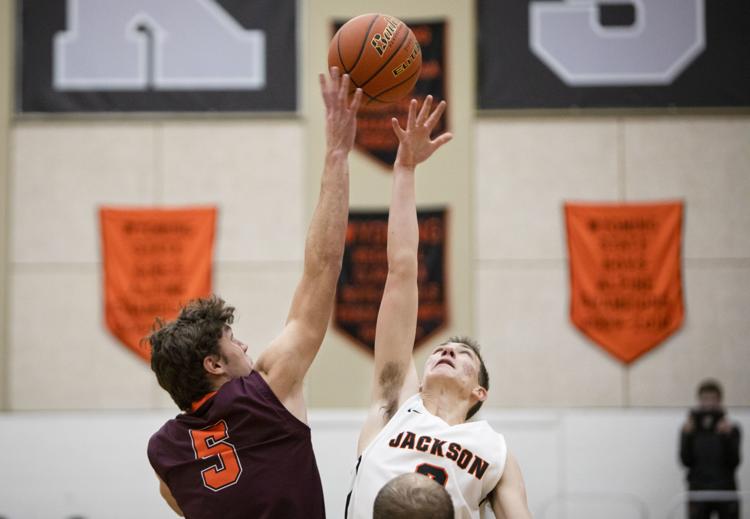 "They're getting better every game, but it is frustrating not to win," Lunz said. "Silas, Evan and Gavin can score pretty well, and we've got some other guys that can score well in practice but haven't yet in games. We just haven't played as well as we're capable of playing."
And getting into holes early doesn't help the Broncs' cause. Lunz said his side got a look at the film from Friday's loss to Teton, and if only they hadn't hung heads while the Idaho team was hot early, that one should have been in reach.
Teton was on fire through the opening period, knocking down jumpers as Jackson's shots time and time again rimmed out. Especially with a young core, it's difficult to not feel as though the team is "walking through mud" as the game gets away from them early. Staying the course in those games is something Lunz hopes comes as the season — and the players — mature.
"We're just learning so many things; we're just so young," he said. "Hopefully they were encouraged watching film. It felt different watching the game live than it really was."
Jackson gets a shot at its first win of the season and a chance to make good on that film session, when it travels to Teton on Wednesday.
"Part of it is inexperience, part of it is us not executing the way we need to," the coach said. "We're figuring it out. Hopefully we can figure it out fast enough to win some games."