While last season's state championship loss for David Joyce's Broncs may have stung, he believes this could be his most talented team since he arrived in town and should be well suited for another run at the top of the state.
While most talented may be a coach's opinion, the depth of the 2021 Broncs is undeniable.
The Broncs are set to return the majority of last season's production and are deep in many of the key positions across the board.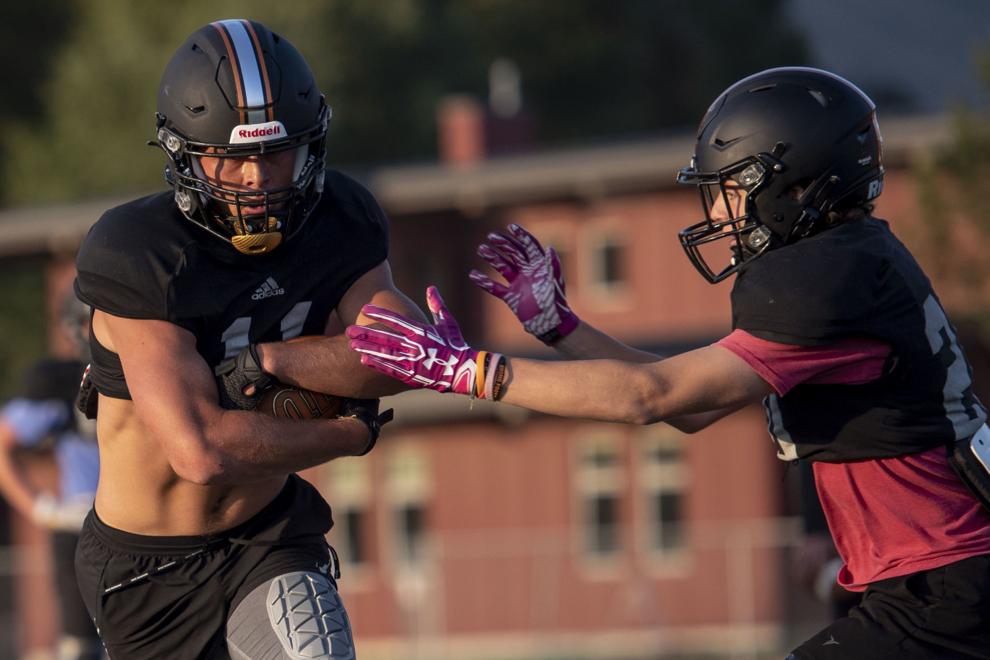 "We are chomping at the bit," Joyce said. "We've had some really good practices. ... We could play tomorrow. With as many practices that we've had together and with the team that we do, it's to the point where we need to see different colored jerseys as soon as possible."
Following last season's loss to Cody in the state title game, the Broncs spent the offseason altering their schematic style of football. Joyce indicated that they have placed an emphasis on shifting from a run-first team to a pass-first early in the season, as the Broncs bring back an experienced front-seven group of offensive linemen that is expected to improve pass protection for senior quarterback Sadler Smith.
"At Jackson [this is] the most talented team that I've had," Joyce said. "I've had a few other teams that had a lot of talent, but as far as Jackson goes, this is the most talented, balanced team. We're deep in a lot of spots."
At the helm of the offense the Broncs return Smith, a senior leader, nationally ranked quarterback and two-star recruit in the 247Sports database.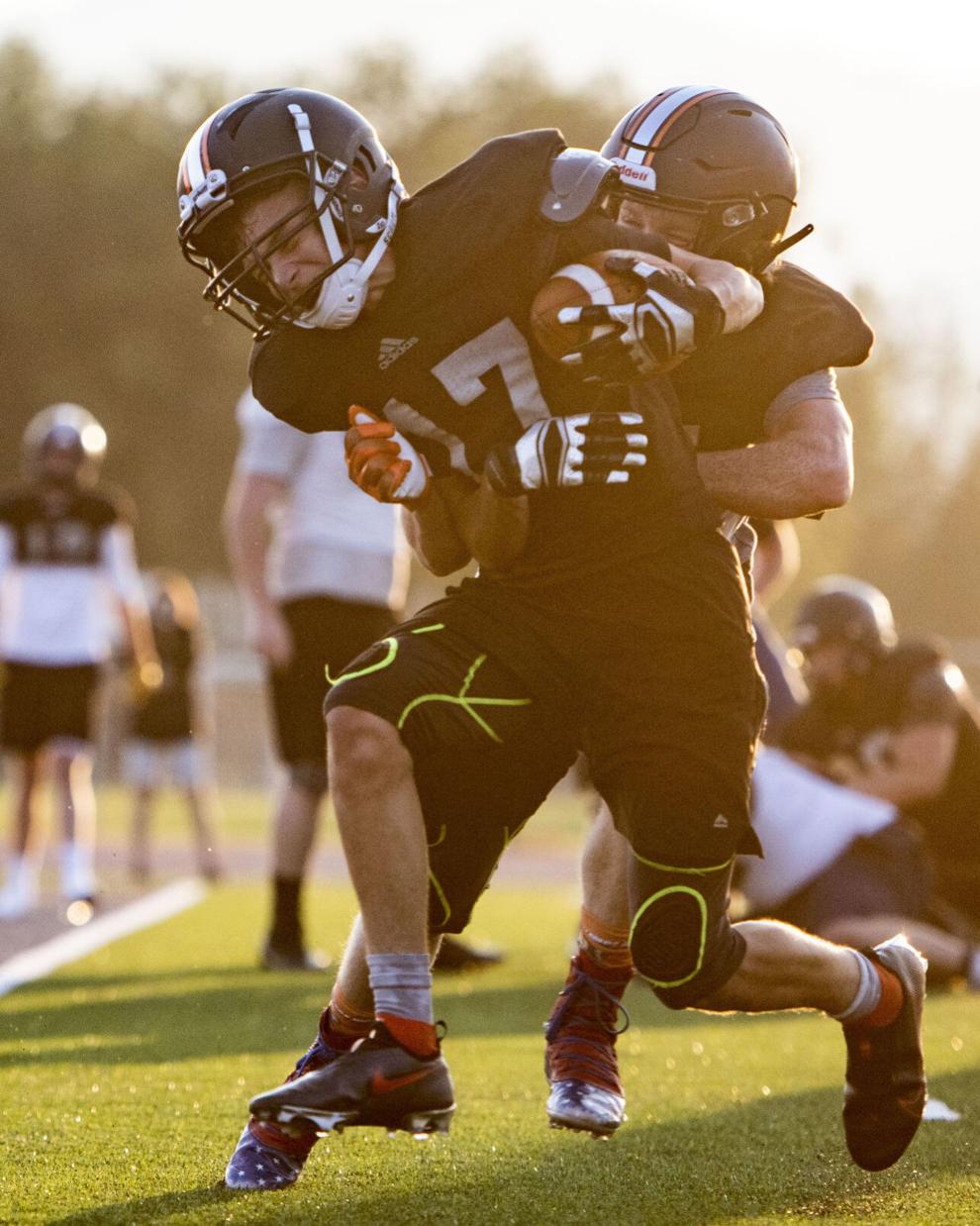 Smith has worked tirelessly to right the disappointing finish to last season with hours of work behind the scenes with his receivers over the offseason and has proven dedicated to his craft.
"We have a flex period, which is basically like a homeroom," Joyce said. "I can't tell you how many days he has come down and we have sat and just went over the playbook, or we have gone over different college offenses, where we'll call it up and just watch films of different college schemes and [then Smith will] come in during zero hour and do the same thing. He has not only put the work in physically to get the body ready, It's the mental aspect as well, where he has really studied the game to learn it."
In his third season as the starting quarterback for the Broncs, the senior's expectations are clear.
"Our goal is most definitely to win a state title," Smith said. "Anything but a state championship is a failure in my eyes for the season."
Smith, the third-highest-rated football player in Wyoming, isn't the only Broncs player who sports a statewide ranking.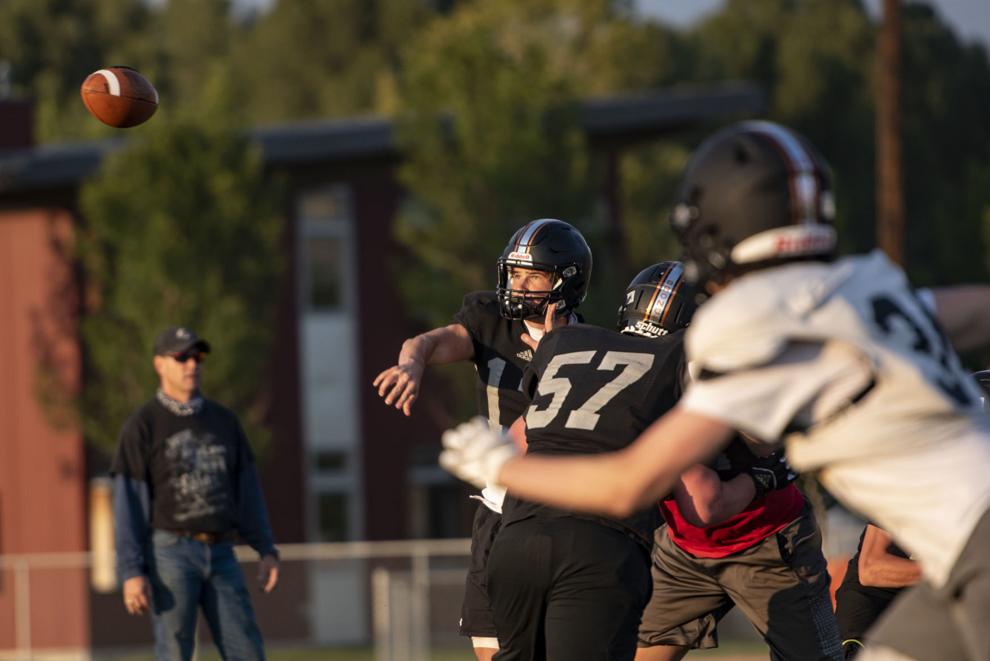 Colter Dawson, Wyoming's second-highest-ranked player and Smith's best friend, has built a connection with Smith on and off the field on offense that should be a key weapon for fans to watch out for this season.
Dawson is known as an all-three-phase player, playing on offense as a tight end, defense as a defensive back, all while making plays on special teams.
"We're together every day," Smith said. "If [Dawson] runs a route wrong I'm going to call him out. If I throw a bad ball he's going to let me know. It's nothing personal. We just have chemistry, and it's almost like he's my brother."
With Jackson and Cody both returning a large chunk of their top talent, Smith admits he will be circling the week nine matchup on his schedule, while understanding they may face each other in the playoffs as well. Cody High School may end up being the biggest challenge for Jackson this season, and Smith has yet to knock off the rival Broncs in his high school career.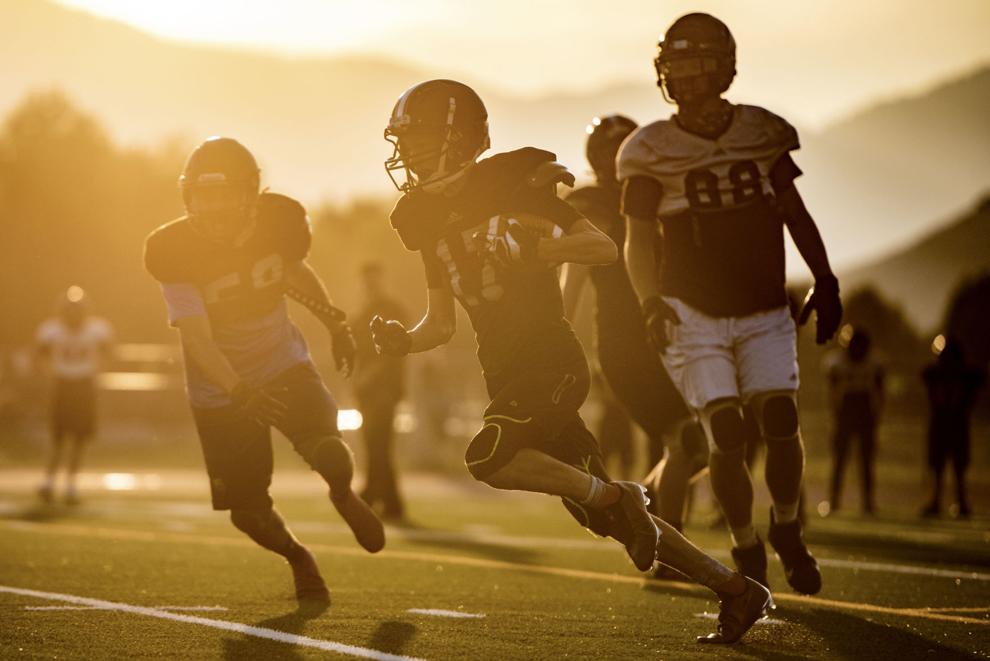 "The way the last season ended, it was such a taste in my mouth," Smith said. "I've been thinking about that game since last November. It'll definitely be special to get them at their home stadium. Obviously, we see them as our biggest competition this year. I have yet to beat them, so that would be a little extra special."
Nate Keipert, who missed the majority of last season with a broken collarbone, also returns as part of the highly touted offensive package for the Broncs.
"He's a deep threat," Smith said. "He's got wheels for days and has a really big frame."
While the offense is expected to be a strength for the Broncs, an area of emphasis that prioritized was improving pass protection with his offensive line.
Defensively, Joyce admitted that his corners were picked on a bit last season as opposing offenses found situations to get their outside receivers in one-on-one matchups against the Broncs group of juniors.
"Early in the year we're going to try to put the ball in the air and protect the quarterback," Joyce said. "Last year, early in the year we didn't protect the quarterback real well, and he took a lot of shots.
"So we've really been trying to sell out on just securing the pass game, whether that be hitting a hot route or just our pass protection schemes versus the blitz. That's really been a point of emphasis for our offense this year, early on in the year."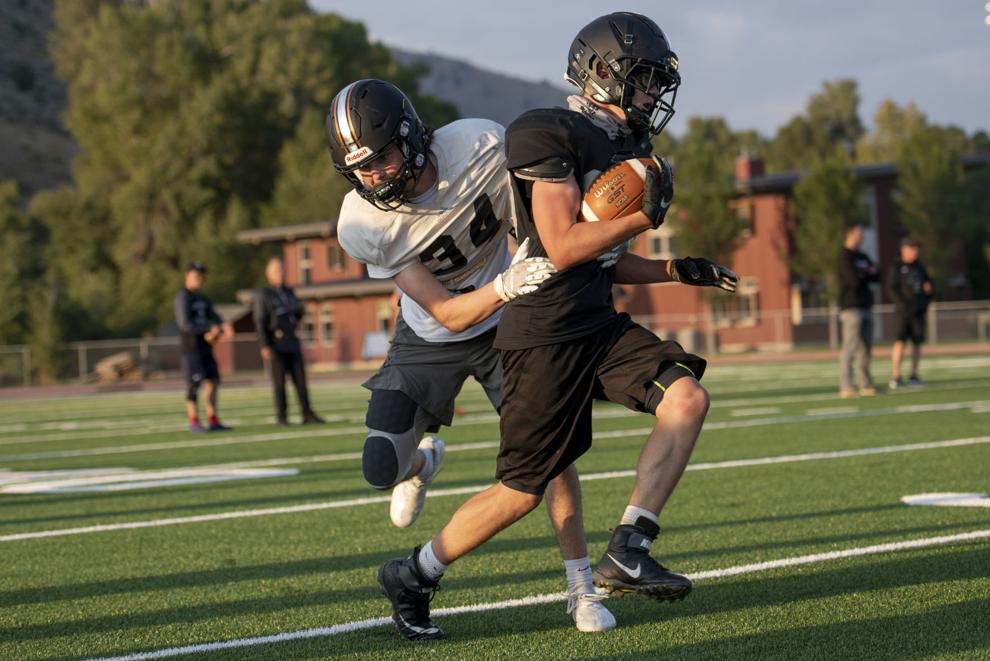 Game planning for the Broncs' week one opponent — they play Teton High at 7 p.m. Friday at home — will be unusually difficult, as the school ushers in a first-year head coach. While Joyce would typically scour the coach's tape from other schools, the lack of previous head coaching experience limits the schematic prep that the Broncs can study.
"Usually we have film and we have scouting reports," Joyce said. "And, you know, with a new coach, we don't have any of that. So we're kind of flying blind.
"So we're trying to cover all the bases. And, you know, we research where the coaches are from and pull some stuff from when they were in high school."
Watching his players grow as high school students, he recognizes the weight that winning a state title would mean to these players.
"To see them grow and mature in the work where they have put in more work than any other class I've had," Joyce said. "You know, it would just be satisfying. If we win [the championship] it will be well earned."
After a long offseason, Smith said that the reality of the season's arrival may not sink in until he gets hit for the first time, which could happen Friday in the season opener. But with an experienced offensive line, hopefully that won't happen often.