With a struggling Green River team in town on Saturday, and the Jackson girls soccer team reeling from Friday's 4-0 road loss to Rock Springs, it didn't take long to see that the Broncs were bouncing back, again.
Jackson was dominant in a game it should be expected to win. Five first-half goals gave way to a 13-0 victory with seven players scoring goals in the contest.
"We are the bounce-back kids," Jackson head coach Kristen Pizarro said.
"I'm really pleased with how the girls played today. They're working hard, and it's nice to see that they come out ready to play."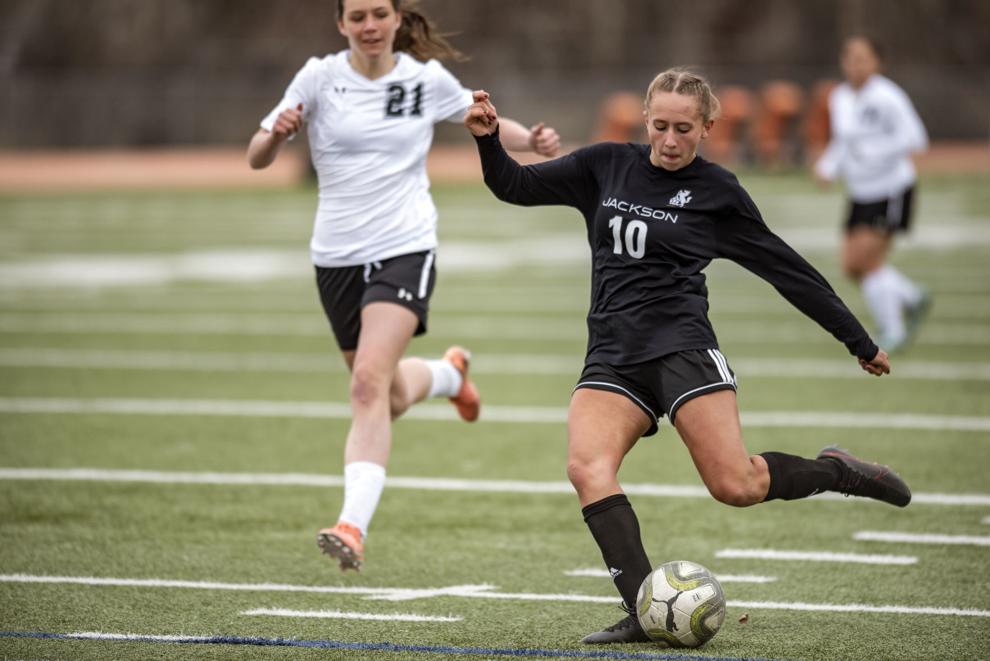 Even in a game so lopsided there are little victories to win inside the 80-minute blowout. Jackson had tallied five goals in the first half, but Pizarro said it was "one-directional soccer" through the first 40 minutes, with the Broncs sort of bull rushing toward the goal.
Not so in the second half. Time and time again a Jackson player would work the ball past a defender on the side and look toward the middle for a teammate to cross it to for the pretty score.
"We should be playing pretty soccer right now," Pizarro said. "How do we adjust our play and move off the ball to create good angles, to allow the beautiful game to shine?"
Though Jackson can't expect another final score that resembles a good defensive battle in football, it did accomplish something important with the drubbing: confidence, up and down the lineup.
Freshman Taya McClennen led the way scoring four goals and adding two assists. Phoebe Alva Rosa had two goals and an assist, Selah Hunter had two goals and five assists, Melissa Morillon scored twice, Eva Flanagan and Piper Lee each scored once and Hannah Freeze notched two goals and three assists.
So many names stuffing the stat sheet goes beyond the general uplift that comes along with it. It also takes pressure off the top end of the roster. The more players comfortable slotting the ball away, the more the defense needs to worry.
"Allowing them the opportunities and possibilities to score, seeing the opportunities, somebody else gets that glory and that confidence to play," Pizarro said.
Jackson is now 7-3, 5-3 (4A West) after another week of splitting the weekend pair.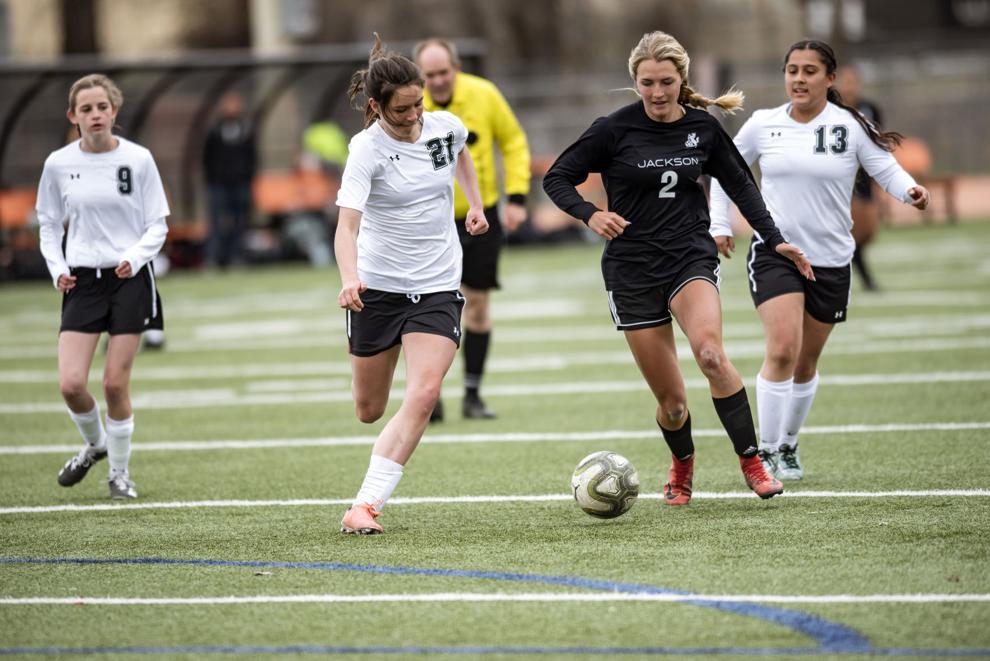 That loss to Rock Springs, however, will sting. Jackson downed the Tigers in their first meeting late last month, a 2-1 final in overtime. After their final regular season meeting Friday, the Tigers are in control of the top spot in the conference with an 8-2 overall record and 7-0-0-1 record in 4A West play.
"I still think that's a tight matchup for us," Pizarro said. "I'm always so proud of the girls because they fight hard all the time and that's a tough loss, but they know they left it all on the field."
Broncs boys still unbeaten
Across two games last week the Broncs boys soccer team gave up just two goals, though the second game was an offensive explosion for the undefeated Broncs.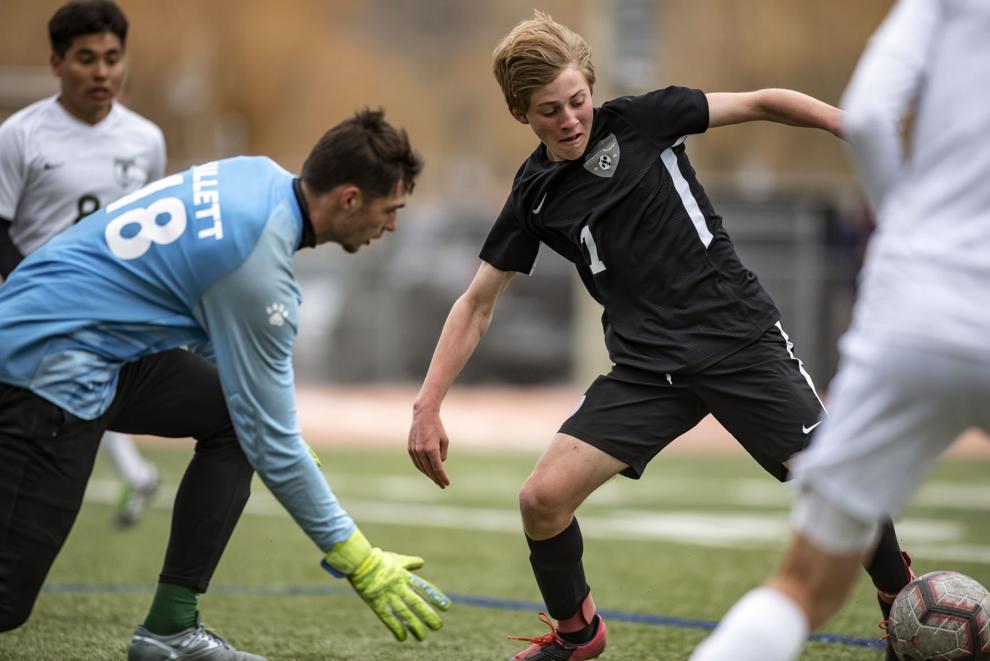 Jackson downed Rock Springs 2-1 on Friday, then returned home Saturday to host Green River. After a back-and-forth beginning, the Broncs simply ran away. Jackson notched an 11-1 victory over the 4A West Wolves, moving to 10-0 (8-0 4A West) this year.
In the Rock Springs win Jackson got goals from Teddy Opler and Daniel Huerta, with Hunter Dewell notching an assist. Against Green River, eight players found the back of the net.
Freshman phenom Opler scored four of those goals, bringing his week total to five scored. After him, Rafael Silva, Leo Harland, Jonathan Vazquez-Vargas, Dewell, Kai McClennen, Charlie Hoelscher and Sahir Romero all scored in the victory.
The defending state champion Broncs — and current WyoPreps.com 4A No. 1 ranked team —have just four games left in the regular season. Jackson will look to keep that unbeaten run alive at home this weekend as Kelly Walsh visits Friday and Natrona comes to town Saturday. Both games are doubleheaders, with the girls game starting at 4 p.m. Friday and 9 a.m. Saturday and the boys contest to follow.