On July 16 a Jackson coach, a former player and a community member are all set to be inducted into the Wyoming Baseball Hall of Fame.
In a state that lacks high school baseball as a sanctioned sport the American Legion means substantially more to the community, as well as the athletes who are given an opportunity to represent their town because of it. Founded in 2017, the Hall of Fame serves those who have made a mark on Wyoming Legion baseball and their communities.
Current Post 43 head coach Jason Huggins, successful professional pitcher Tim Shibuya and program advocate Michele Doyle have all left their own unique mark on the Post 43 program in Jackson.
Jason Huggins, the longtime coach of the Giants, has served 12 years at the helm of the team. Spending 18 years as a teacher at Jackson Hole Middle School, the Alabama native has compiled over 300 wins during his time with Post 43, while working to develop student athletes on and off the field, and assisting an impressive 30 players in taking their game to the collegiate level.
"For me, it's just an honor," Huggins said. "It's a tribute to all my past players for all the commitment to the program, my coaches … I feel like I've had the best coaches … and just the support from this community, our board members ... just that unwavering support of me making the program into what I envisioned it to be. It's been an amazing honor, [I am] extremely blessed and grateful. Really, really special for me, for sure."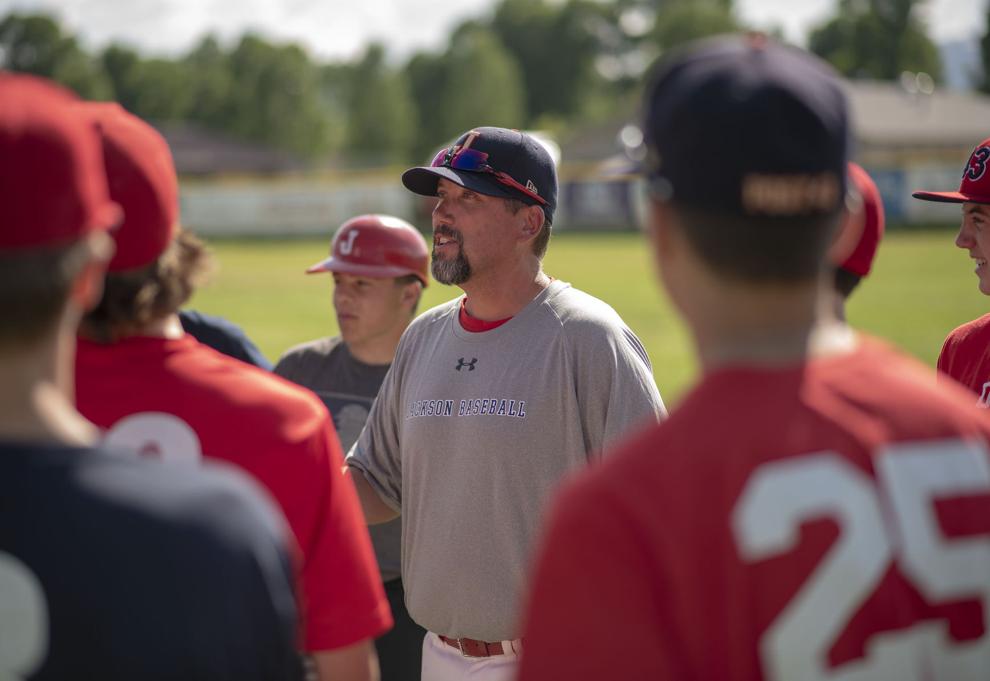 Huggins' accolades during his time coaching the Giants is too long to list, but includes serving on various state-level Legion baseball boards, along with current positions as a state AA coaches representative and member of the Hall of Fame committee.
During his time as manager the Giants have ushered in an indoor hitting facility, a brick and netted backstop and a clubhouse, while playing their home games at Giant Field, a ballpark now regarded as one of the top natural surface fields in the region.
While many talented athletes have passed through Jackson's baseball program, maybe none other is as decorated as Tim Shibuya, a 2007 graduate of Jackson Hole High School.
Shibuya played with Post 43 for three full seasons before going on to have a highly successful career as a pitcher in the professional ranks.
Following his career in Jackson, Shibuya earned a roster spot as a walk-on at the University of California, San Diego. In San Diego, Shibuya shattered numerous Triton records on the mound, including all-time wins, innings pitched and strikeouts.
Following his decorated career at UCSD, Shibuya was chosen in the 23rd round of the 2011 Major League Baseball draft. Shibuya spent seven years in several organizations' farm systems, including a stint at the highest level of minor league baseball, in the Los Angeles Dodgers organization. During his long professional career, Shibuya logged over 500 innings pitched, to go along with his 355 strikeouts.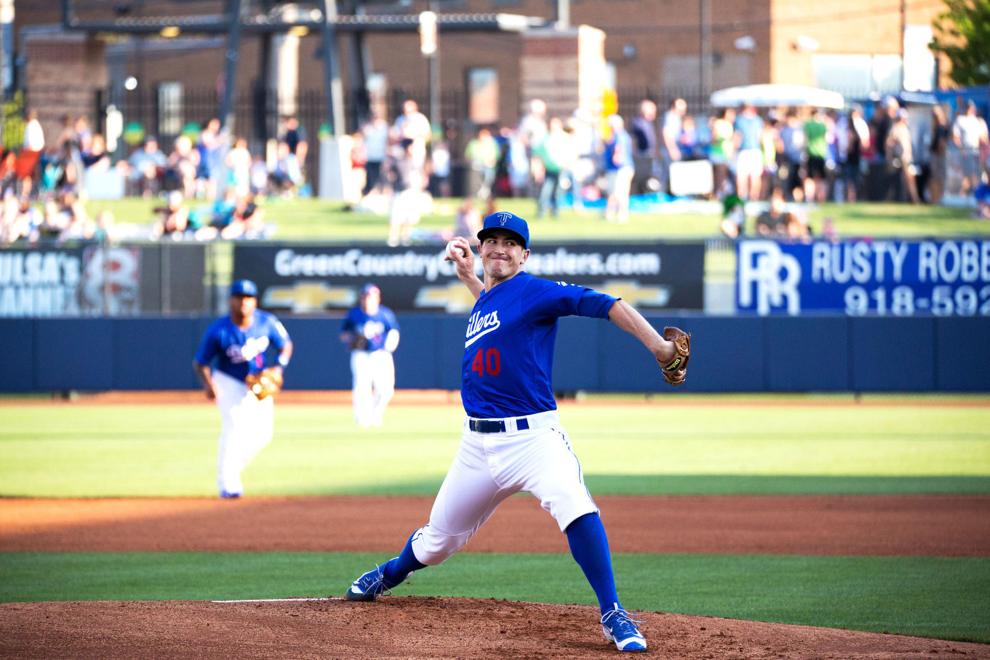 "It was really surprising ... a really humbling honor to get," said Shibuya, who was in the middle of a work day when he heard the news from Huggins. "I was kind of blown away."
Under-recruited out of high school, Shibuya said he always had a chip on his shoulder, and has worked to prove that there is talent that can come out of Wyoming. Some kids just don't receive the same opportunities as athletes from more populated states.
"I always felt like I had something to prove just because I might not have been the biggest, fastest or strongest," Shibuya said. "I just went [into college] to prove that good baseball is good baseball. It doesn't matter where you came from."
Shibuya went on to explain that one of his favorite moments as a walk-on was hearing the response from opposing players and coaches about his status as a non-scholarship player. Hearing about the quality of player that UCSD was able to receive as a walk-on, Shibuya had an influence in opening opportunities for walk-on tryouts at other universities in UCSD's conference.
Shibuya now lives with his wife in Silverdale, Washington, while working as a technical recruiter.
Although the Hall of Fame committee looks to recognize exemplary players and coaches on the field, there is also a spot for community members and volunteers like Doyle.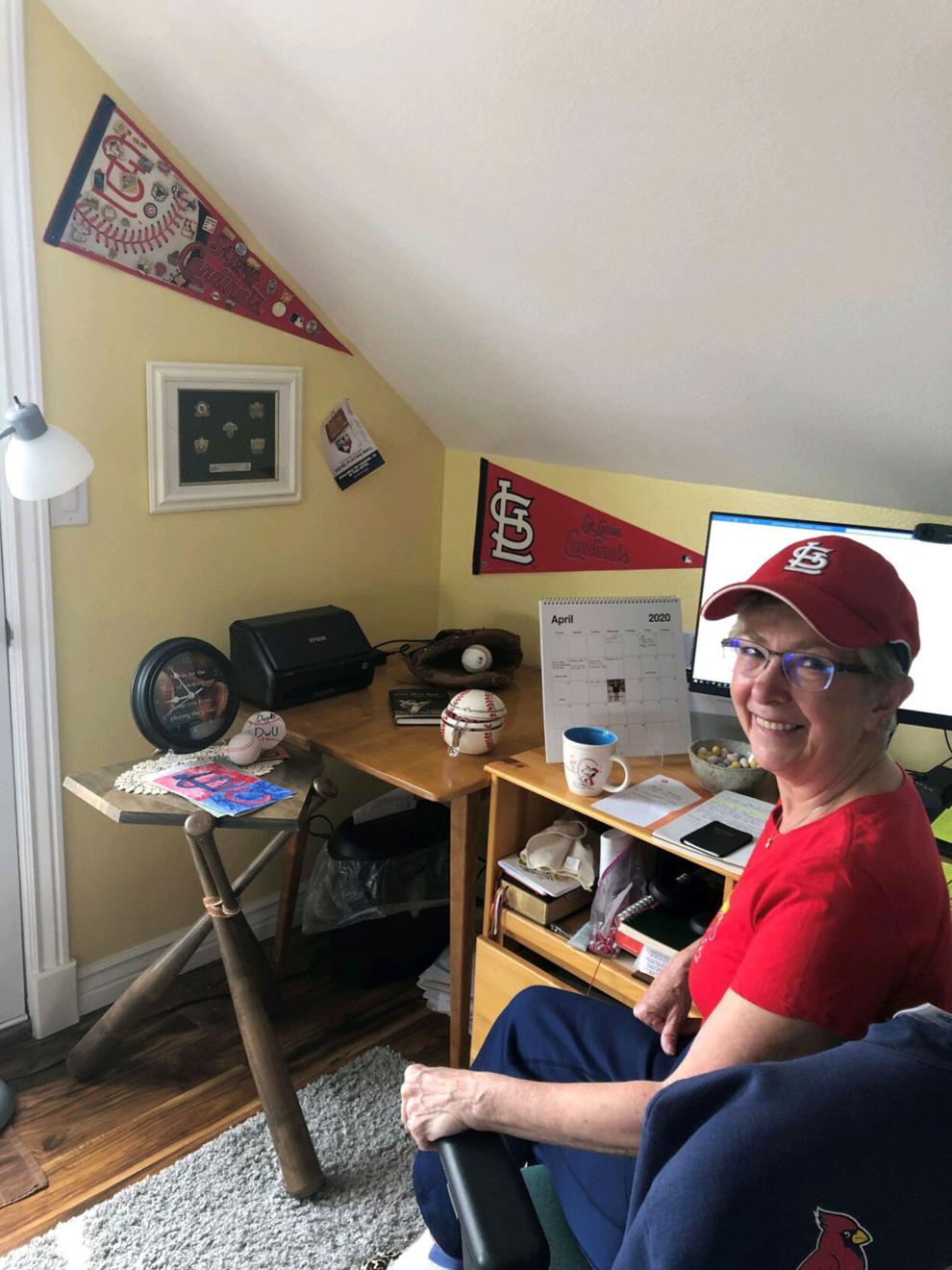 Working behind the scenes for the Giants, Doyle served as the board president of Post 43 for 25 years while working to improve facilities and enhance opportunities for athletes in the program. Doyle played a prominent role in hiring Huggins, who explained that words couldn't possibly describe what she has contributed to the program.
"It's unbelievable how much she's meant to [the Giants]," Huggins said. "She's basically been the rock of this program for 25 years. She's been an advocate for American Legion Baseball in Wyoming and has been a champion for our players and coaching staff."
According to Huggins, Doyle has not only contributed to Giants baseball but has also assisted other teams as well and has served as a tremendous ambassador for American Legion baseball as a whole.
From his time growing up and playing baseball in Jackson, Shibuya recalled Doyle as an incredibly upbeat and energetic person.
"I started playing Babe Ruth when I was 12, and from when I was 12 through 18, I don't remember a game that she didn't announce and keep score for," Shibuya said.
With their induction the three honorees will join the likes of New York Mets outfielder Brandon Nimmo of Cheyenne, former vice president Dick Cheney and retired Major League outfielder Mike Devereax of Casper, and Chris Hodges of Jackson, among others.
The ceremony to honor the class of 2021 will be held at 5 p.m. Friday at Giants Field, before their conference game against Rock Springs Post 24.