Typically on April Fools' Day, we would serve up a few tongue-in-cheek fictional news stories for fun.
This year, with serious events unfolding quickly around us, our journalists have been working overtime to gather facts and provide clarity. It just didn't seem like the right time to publish anything that might get in the way of that goal.
But that doesn't mean we can't all share some silliness to help ourselves through these tough times.
"Some people will say this is not a time for laughter. The bottom line is, there is always a time for laughter," Boston stress-management consultant Loretta LaRoche, recently told the Associated Press. "We have 60,000 thoughts a day and many of them are very disturbing. Laughter helps the brain relax."
In hopes of helping your brain relax, here are 10 of our favorite recent viral videos showing how people are coping around the world – plus one requisite penguin video. Turn on the sound to get the full effect for many of these, sit back and enjoy. 
1) You might not have gym equipment at home, but if you live in Jackson Hole, there's a good chance you have one of these. #PuppyPumping #PetsQuadChallenge
2) This dude has nothing but time to perfect his golf shot. Let's see how that's working for him.  #TrickShot
3) Do lockdowns still apply if you are a dinosaur? #Yes #StayAtHome
4) We know the feeling, sweetie. Staying at home is hard for all of us. #DidNotExpectThat #WatchToTheEnd
5) When you're a professional soccer player, and you have a sufficient supply of toilet paper plus a little extra time on your hands. #TryThisAtHome 
6) What to do when your coach says you can't miss a day of practice. #QuarantineSports 
7) Is the score from Les Miserables the new soundtrack of our lives? For this funny, musical family it is. #OneDayMore #TheMiserables #StayingAtHome
8) Jackson Hole's Andrew Munz' take on the latest cougar migration to the valley. #YourGirlCatherine #CoughCough #HomegrownHumor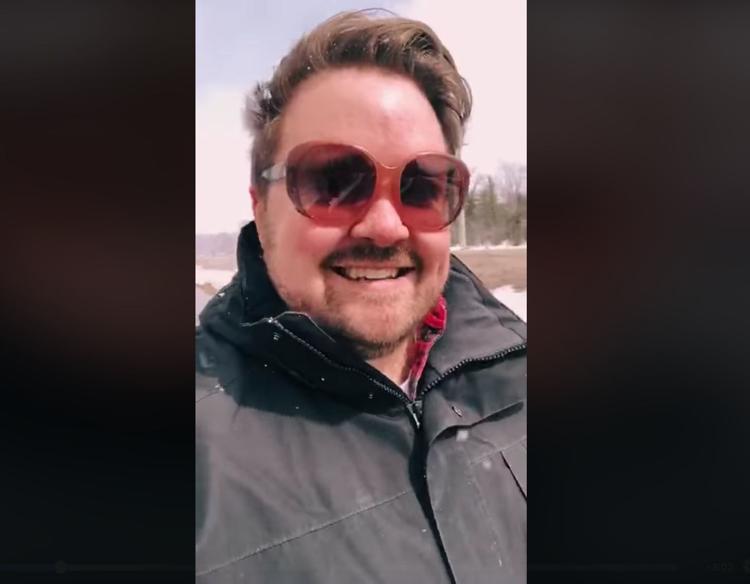 9) An epic dance fail turns into a metaphor for the year 2020. It started off great, and then…. #UnexpectedFail
10) If you are bored at home, then perhaps you aren't doing it right. #NightAtTheClub #TurnUpTheVolume
11) BONUS VIDEO: When you're on lockdown and haven't seen your best friend in while. #CookieThePenguin #PenguinLove #Heartwarming
Happy April Fools' Day from the staffs of Hole Scroll, the Jackson Hole News&Guide and the Jackson Hole Daily. Stay safe out there. We'll stop this virus together.