Alta resident Gill Kushman had good company Friday morning as he combed over the Bridger-Teton National Forest on horseback, trying to stay lawful by letting valuable elk antlers lie where they may.
"It was terrible," Kushman said. "We rode past like dozens of horns."
Trying to do the right thing came back to bite. Invariably the antlers he had eyed disappeared, courtesy of less lawful shed hunters who scoffed at a new regulation requiring them to wait until noon Friday to touch an antler.
"If I could do it over again, I'd pick them up," Kushman said. "Everyone else did."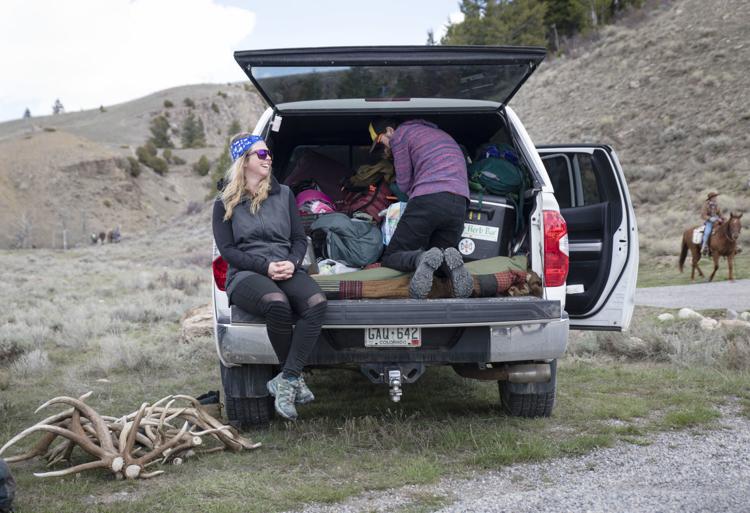 Division over what to do about a difficult set of rules caused conflict. Mountain View resident Skeeter Aimone said he witnessed multiple fist fights — "straight-up drag outs" — over who had the right to antlers left on the ground before noon, since they couldn't legally be possessed.
"The new regulations, they're not going to work," Aimone said. "They're making people do things that they don't want to do."
Frustration and displeasure with changes in the rules governing Wyoming antler hunting was nearly unanimous among the many hundreds of people who flocked to the forest adjacent to the National Elk Refuge.
Most came from out of state, and their presence and inkling to continue an annual Jackson Hole tradition was an act of defiance and disregard for requests to stay home while the novel coronavirus was keeping the community largely closed.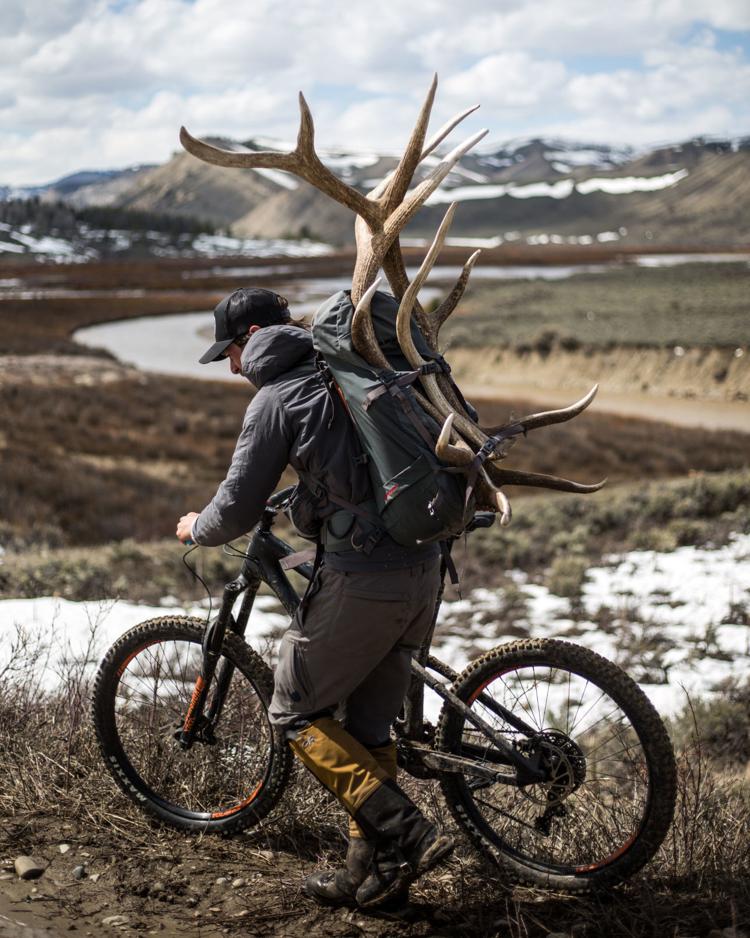 "It's a great opportunity to get outdoors, but I hope that those that shed hunt that live outside of Wyoming will wait until later in the spring or maybe next year to come," Wyoming Game and Fish Department Director Brian Nesvik said in a COVID-19 press conference the day before the opener. As Nesvik spoke from a podium in Cheyenne, antler hunters were eagerly lining up at the Teton County fairgrounds.
This is a shortened version of a story that appeared in this week's edition of the News&Guide. Support local journalism and pick up a subscription for $1 a week.