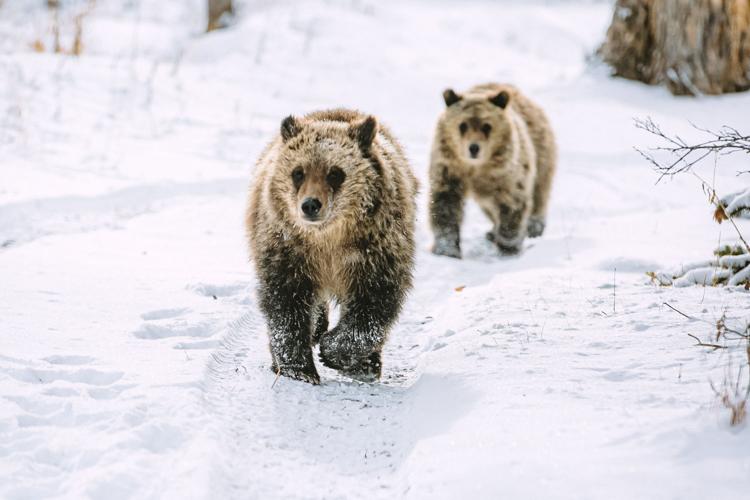 Jackson Hole's most famous wild resident has again ventured down into the developed portion of the valley.
Grizzly 399 and her four young-of-the-year cubs turned heads and raised concerns at the end of October, when they traveled well outside their usual territory in and near Grand Teton National Park.
The 24-year-old sow spent a dozen days in the southern parts of the valley, on both sides of the Snake River, then turned back north and seemed to resume her usual patterns away from subdivisions and ranches. But the community's collective sigh of relief didn't last long.
"I was surprised she went back to South Park," wildlife photographer Tom Mangelsen said Friday. "She had some luck down there, I guess."
Mangelsen saw the five grizzlies' tracks in the snow Wednesday night not too far from the town of Jackson. She has remained in the area, passing through the Jackson Hole Hereford Ranch on Thursday and Friday, a member of the Gill family confirmed.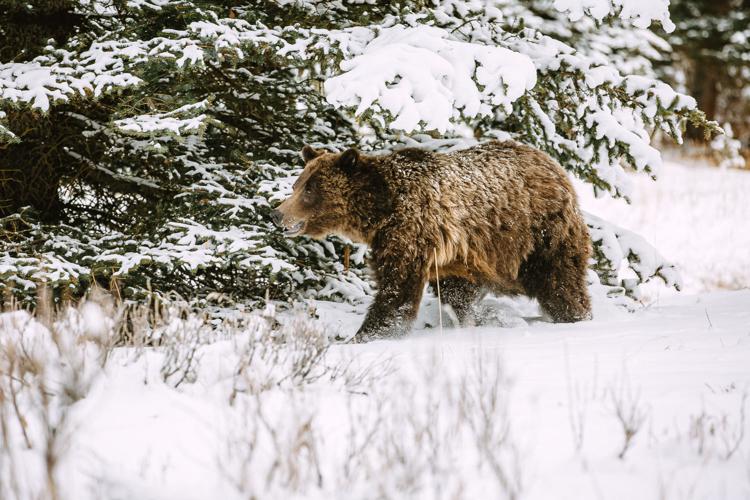 The Wyoming Game and Fish Department is monitoring the situation and asking people to not go looking for the grizzly bear family.
"Until it is certain bears are hibernating," spokeswoman Sara DiRienzo said, "the department encourages all residents in Jackson to practice bear safety, stay vigilant securing attractants, and do not approach."