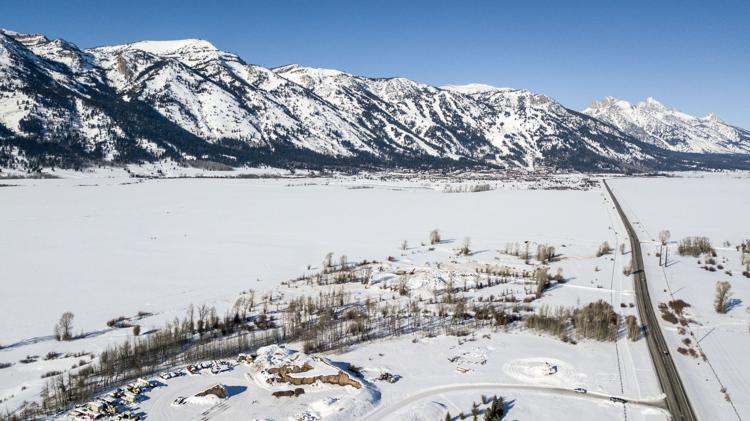 County commissioners have asked for the authority to review any of the physical developments being considered on thousands of acres of state-owned school trust land in Jackson Hole.
That request was directed at the Wyoming Office of State Lands and Investments, which is in the process of studying proposals aimed at deriving more income from the approximately 7 square miles of land in Teton County that are monetized to feed the state's Common School Permanent Land Trust Fund.
"We request that any physical development undergo Teton County's development review process and generates property taxes," Commissioners unanimously agreed to ask state officials in a letter sent out Friday. "This will ensure that the proposed uses can be supported by public infrastructure such as transportation networks, water, sewer, emergency services, and provide workforce livability."
Commissioners also asked that proposals be vetted through the Jackson/Teton County Comprehensive Plan and their land development regulations. Ordinarily, development on trust land anywhere in Wyoming is subject to building codes, but it's specifically exempted from planning and zoning regulations.
Elected officials gathered virtually Friday morning also critiqued some of the 30 development, sale and land-use ideas that were recently submitted to the State Lands office — a process that was kicked off by out-of-county legislators eager to capitalize on valuable Wyoming-owned property in Jackson Hole.
Perhaps the most consequential development idea, which would be located on a 640-acre parcel near Teton Village, was pitched by Shooting Star owner John Resor, who asked to build a luxury residential "Jenson Canyon Development" just south of the golf course his family possesses. Notably, the Resor family wasn't united on that parcel. Turner Resor and Barbara Hauge also wrote to the state office, asking to maintain their current grazing lease into 2025 and to continue the agricultural legacy on the state trust section where Snake River Ranch cattle have been pastured since World War II.
Commissioners' concerns were many about building out the state land bordering Highway 390.
"Development of this parcel may threaten the integrity and viability of the ranching operation on the surrounding lands," they wrote, "potentially resulting in further development outside the parcel if the ranch can no longer maintain a viable operation."
The county's letter also calls for "close evaluation" of the proposal to seasonally add 90 commercial "glamping" (glamour camping) sites on the trust land section on the north end of Munger Mountain. Commissioners cited the poor access, a lack of wastewater infrastructure, emergency service needs and increased potential for human-wildlife conflict.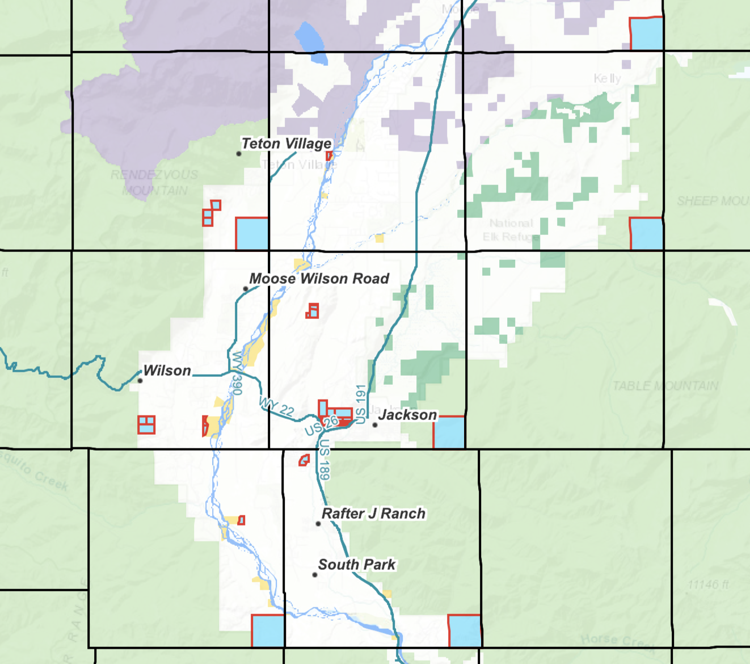 School trust lands were deeded at statehood, and they're supposed to be managed to maximize funding for the Equality State's schools. There are 4,655 acres in Teton County, spread among 18 parcels that include locations like Crystal and East Gros Ventre buttes, Munger Mountain, a section that hugs Grand Teton National Park near Kelly, and land along the Snake River. With few exceptions, this property is undeveloped, mostly fallow land today.
Generally, Teton County commissioners encouraged continuity of the present as far as land use on the school trust property. They "strongly supported" Grand Teton National Park's proposal to preserve the Kelly parcel, and also supported all ideas submitted that hold constant or expand upon conservation and agricultural uses.
The next step in Wyoming Office of State Lands and Investment's process is to complete a feasibility analysis and report, and then present them to the Legislature's joint appropriations committee, select committee on capital financing and investments, and the State Board of Land Commissioners. Those documents will be completed by the end of this week, according to Jason Crowder, the state lands office deputy director.
Crowder told Teton commissioners last week that he has heard a lot of "worry and interest" about the proposals he has received, and that his office wants to be sensitive to local concerns.
"Really, the door is wide open," Crowder said. "Obviously some ideas are more comfortable to us than others. Residential development is something that we don't do, in the way of maintained ownership."
But state land has been sold, he pointed out, and residential development has occurred after that.
Decisions about what becomes of any of the Teton County school trust parcels will ultimately be made by the State Board of Land Commissioners, which consists of Gov. Mark Gordon, Secretary of State Ed Buchanan, Auditor Kristi Racines, Treasurer Curt Meier and Superintendent of Public Instruction Jillian Balow. That timeline is not yet set.