Gabrielle "Gabby" Petito, 22, died by strangulation.
Teton County Coroner Dr. Brent Blue made the announcement during an online press conference at 12:30 p.m. today.
She died between three to four weeks before being found, Dr. Blue said. Dr. Blue wouldn't be specific regarding the condition of her remains, but he specified that they were outside for up to four weeks before search personnel found her. 
Dr. Blue said the Valley Mortuary funeral home in town is in possession of Petito's remains, and that the funeral home is in contact with her family to return them.
He also dismissed the rumor that she was pregnant.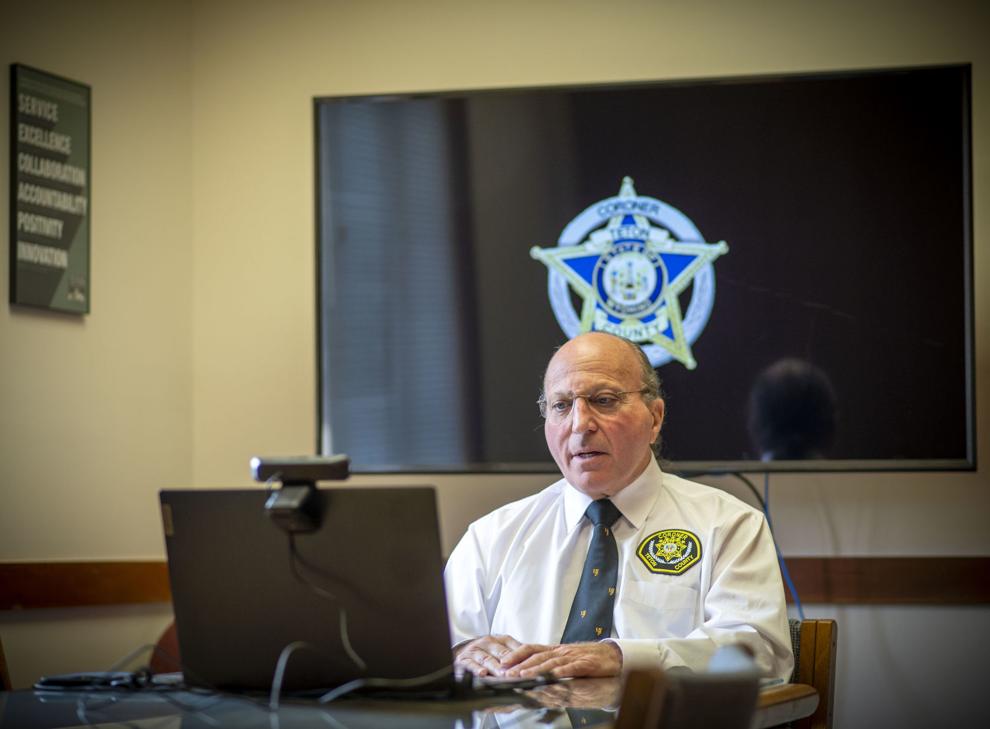 Dr. Blue noted the nature of the case, which has caught the attention of millions of people, and lamented that most other domestic violence victims didn't receive nearly as much attention.
Blue ruled the manner of death as homicide after an initial examination of Petito's remains on Sept. 21; however, the FBI said at the time that the cause of death and other details wouldn't be available until final autopsy results.
Petito's body was found Sept. 19 near the Spread Creek Dispersed Camping Area in the Bridger-Teton National Forest, just outside of Grand Teton National Park, following a multiday investigation by Denver FBI agents, the National Park Service, Teton County Sheriff's Office, Teton County Search and Rescue and Jackson Police Department. 
The vanlifer and blogger had been traveling across the country and camping with her 23-year-old boyfriend Brian Laundrie when she disappeared. Her family had last talked to Petito on Aug. 25, when she told her mother that she was in Grand Teton National Park and would be heading to Yellowstone. The last reported sighting of Petito alive was Aug. 27 at the Merry Piglets restaurant in Jackson.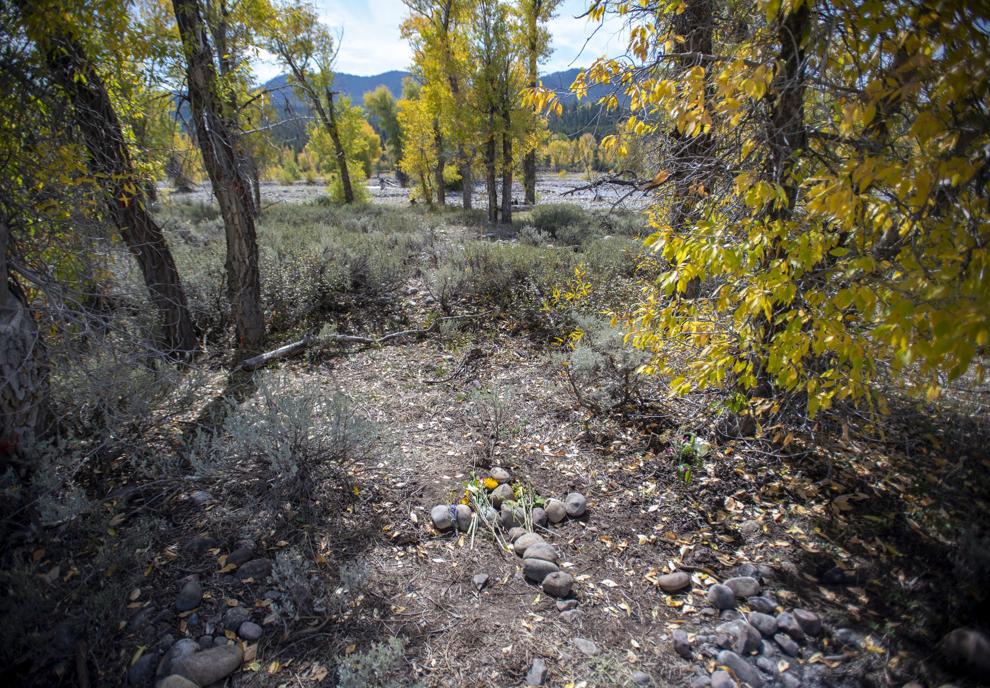 Laundrie returned to his parents' Florida home in Petito's van on Sept. 1 without her. Ten days later, having not heard from their daughter or Laundrie, Petito's parents reported her missing, according to law enforcement. 
"I don't even know what to say," Petito's brother wrote on Instagram after the FBI announced that remains had been found. "I'm at a total loss. My heart is shattered."
On the day the search concluded, Petito's father shared a photo of his daughter posing in front of an angel mural, the 22-year-old smiling and seemingly sprouting life-size, rainbow-colored wings.
"She touched the world," Joseph Petito wrote in the post on the Facebook page the family created to aid in the search.
Authorities are now looking for Laundrie, who is a person of interest in the homicide case. He is also wanted on a federal arrest warrant that Wyoming's U.S. District Court issued on Sept. 22 for "use of unauthorized access devices" relating to charges Laundrie allegedly made after Petito's death on a bank card that did not belong to him.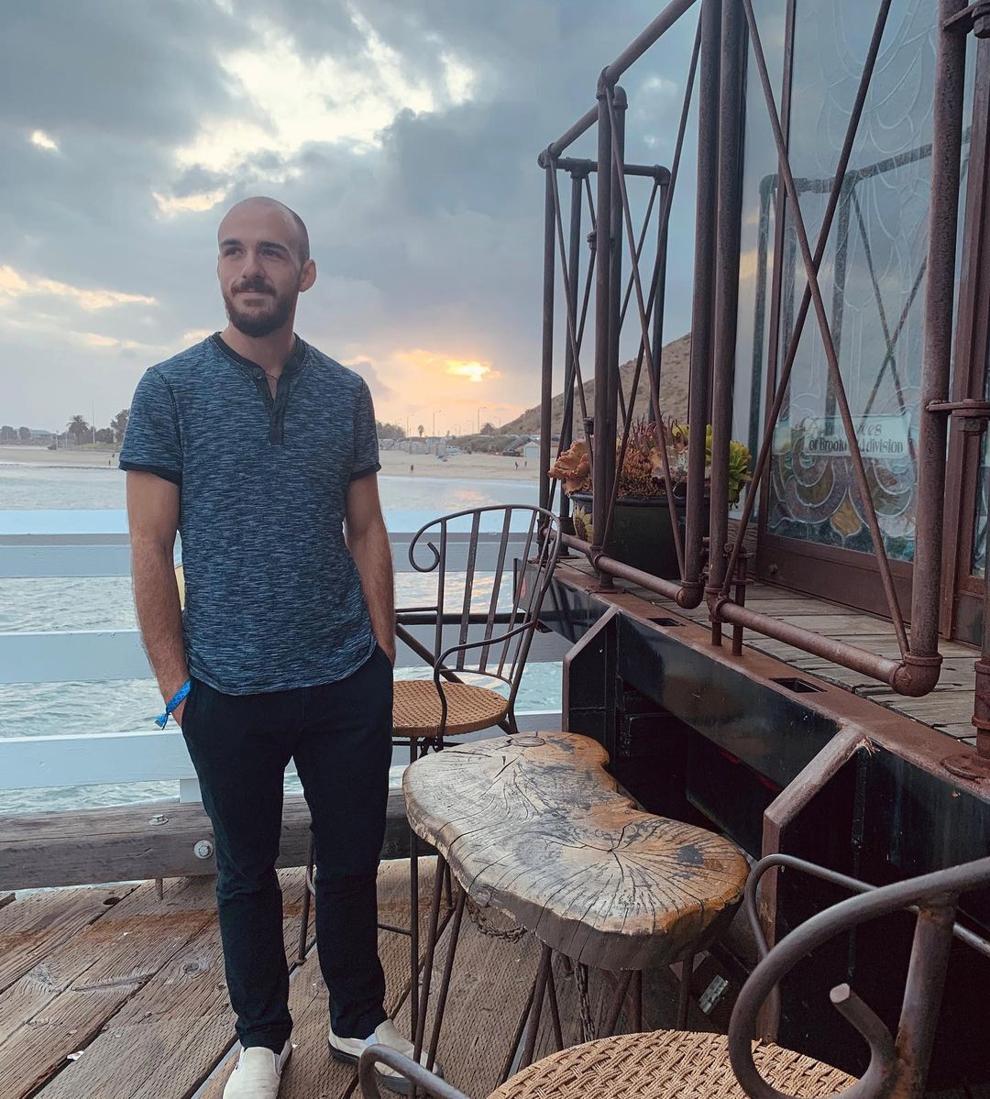 There have been unsubstantiated tips about Laundrie's whereabouts from Mexico to Canada, but to date, law enforcement officers have concentrated searches on the Carlton Reserve in Sarasota County, Florida.
Laundrie and Petito, originally from Long Island, New York, were high school sweethearts. They had been living with Laundrie's parents in Florida when they began a cross-country road trip in July, driving her 2012 white Ford Transit van, which they had converted into a camper. 
On Sept. 17, the attorney for Laundrie's family contacted the FBI indicating they wanted to talk about their son's disappearance. Laundrie's parents told law enforcement they last saw their son Sept. 14.