Fellow Marines joined hundreds of Wyoming residents to bid a final farewell to Rylee McCollum at a Saturday memorial service in Jackson Hole, where he grew up, went to school and enlisted.
Among those attending were close to 60 fellow Marines, many of them members of the unit McCollum was serving with in Kabul on Aug. 26 when he was killed in action by a suicide bomber. McCollum was 20.
Ten other Marines, a U.S. Army soldier and a Navy corpsman died in the explosion as they guarded a gate at Hamid Karzai Airport during the final U.S. evacuation from Afghanistan. Twenty other service members were wounded.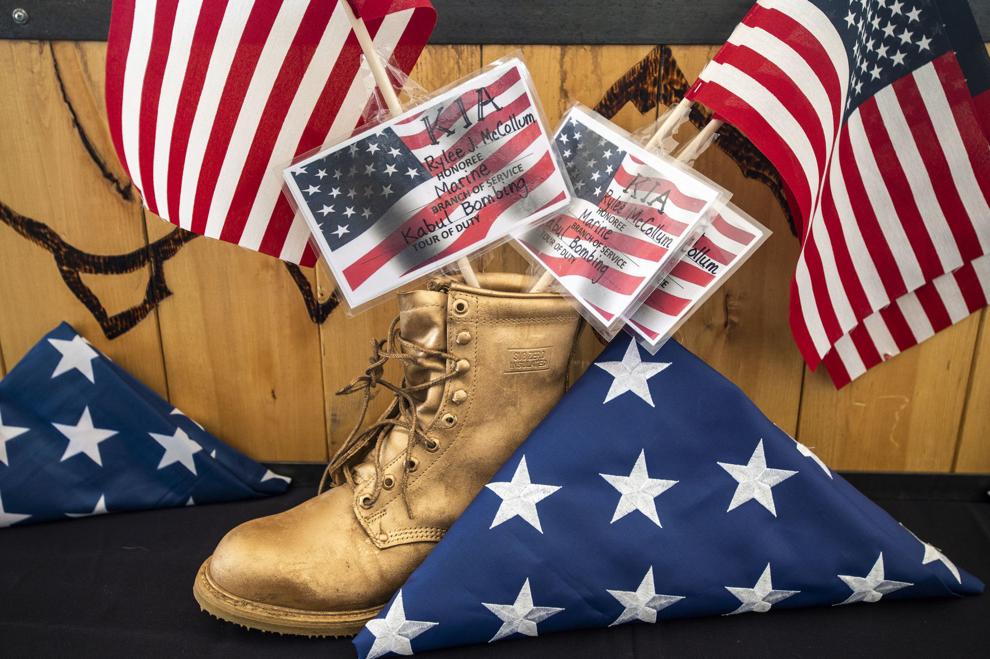 McCollum was remembered Saturday as a kid who overcame obstacles, including growing from a "roly-poly" boy into a lean high school wrestler who managed to beat and befriend opponents from around the state.
He had told people since he was young that he wanted to be a U.S. Marine, but had to fight to overcome bad grades and nearly not graduating.
"We knew his potential, I knew he had the mindset," said Staff Sgt. Luis Diaz, who recruited McCollum into the Corps and was one of the Marines on hand to remember him. "I knew he had the spirit to accomplish anything he wanted."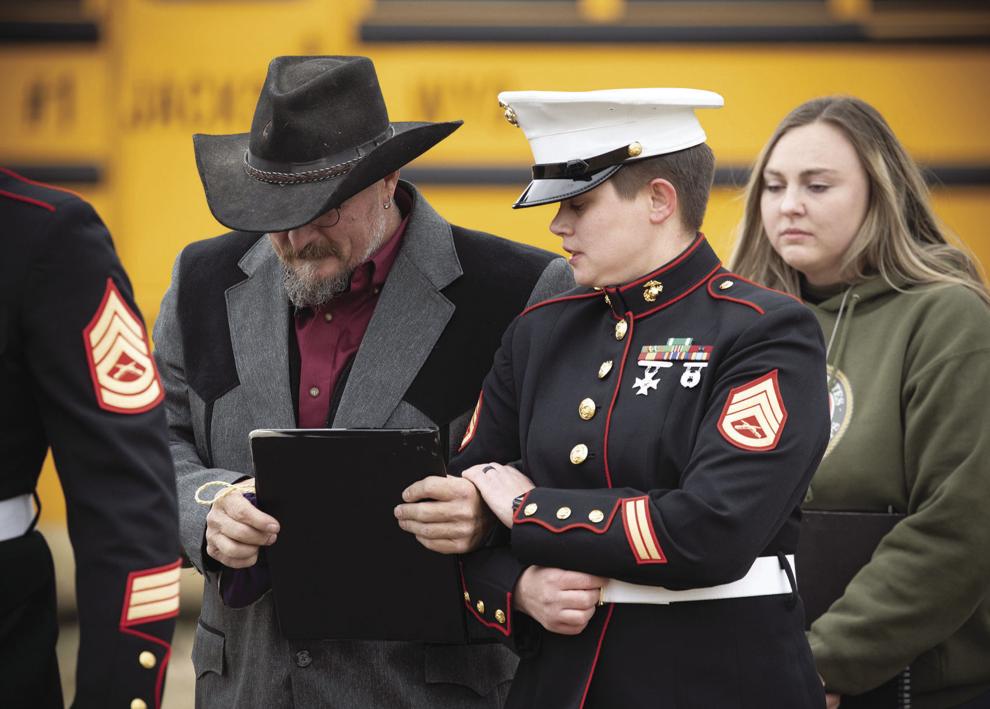 McCollum was also remembered for his dedication and enthusiasm, for his humor and, repeatedly, by several, as what Cpl. Wyatt Wilson called "the dumbest smart guy I knew."
But, Wilson said, when there was a task to be accomplished, "I always grabbed Rylee because I knew it would be done right the first time."
Wyoming Gov. Mark Gordon and Wyoming U.S. Sen. John Barrasso attended. Barrasso called McCollum "the best of our nation ... who wanted to be a Marine from the very beginning." Gordon said Americans "should rejoice that heroes like Rylee are born."
Also attending were McCollum's father, Jim; his sisters, Cheyenne, Roice and Stephenie; and his wife, Gigi. McCollum's daughter, Levi, was born Sept. 13, 18 days after he was killed.
See Wednesday's Jackson Hole News&Guide for the full story.