Northwest Wyoming's primary economic engines — the national parks — have been closed indefinitely to stem the spread of COVID-19.
The closure was requested by public health experts from gateway communities in Montana and Wyoming, and announced jointly by Yellowstone and Grand Teton national parks midday Tuesday. Yellowstone Superintendent Cam Sholly told the News&Guide that he vetted the decision thoroughly, and that support for a drastic action to reduce the flow of visitors into the park was nearly unanimous.
"I made probably 50 to 60 phone calls in a 36-hour period between Sunday and yesterday, talking to mayors, city managers, tourism officials, congressional members, governors, health officials," Sholly said. "It was pretty hard to find a dissenting opinion on taking this course of action.
"We felt that based on that general consensus," he said, "this was the right way to go."
Grand Teton and Yellowstone jointly made the recommendation to the Department of Interior, looping in two federal officials with Jackson Hole ties: de facto Park Service Director David Vela and Rob Wallace, the Interior's assistant secretary of fish, wildlife and parks.
"This is a big decision," Sholly said. "These are two icon parks."
The announcement came amid mounting pressure from neighboring communities in recent days. Health officials in Montana's Park and Gallatin counties, as well as Montana Gov. Steve Bullock, urged Yellowstone to close. Teton County health officials, as well as town and county elected officials, signed a letter asking the parks to consider public safety in any decisions about park operations, though they didn't explicitly call for a closure.
The closures put Wyoming parks in league with others that have shut down around the country in recent days, including Rocky Mountain in Colorado and Yosemite and Kings Canyon in California. Many others remained open as of Tuesday afternoon.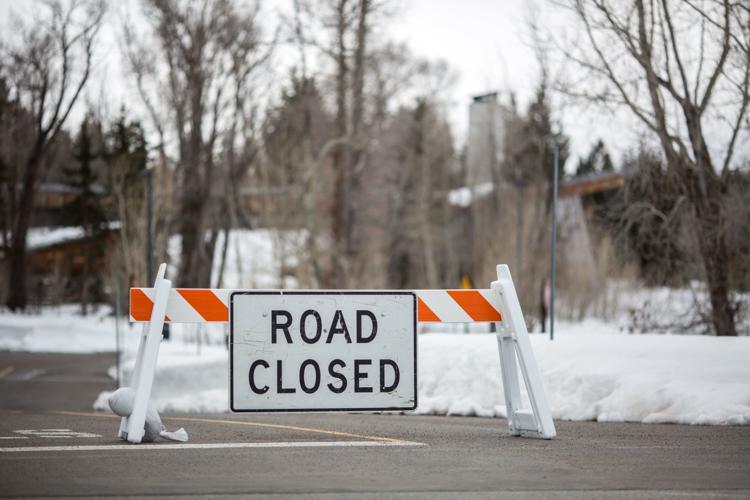 Highways and roads that go through the parks will stay open, which means that Highway 89 through Grand Teton and Highway 191 through Yellowstone are for now unaffected. Residents of Kelly and Cooke City, Montana, will still be able to get to and from their homes. Jackson Hole Airport, located on leased Teton Park land, is also not affected by the parks' announcement.
But otherwise the closure is sweeping — much more so that past closures during federal budgeting impasses. Activities like wolf watching in Lamar Valley, cycling out of West Yellowstone, peeping grizzlies at Willow Flats and ice fishing at Jackson Lake are on hold. Even recreating within parts of the park that are not gated, say skinning up and skiing down Blacktail Butte, is no longer permitted as of Tuesday.
Rangers will actively enforce the closures and work with gateway community residents to understand them, Teton Park Acting Superintendent Gopaul Noojibail said.
"There are some folks who are local who may not have the same type of access they had a couple days ago," Noojibail said, "but from our perspective there's not a fair, appropriate or safe way to grant access to a national park for some visitors but not all."
Although many of their lives have been upturned, Yellowstone and Grand Teton's hundreds of federal employees have so far escaped knowingly contracting the novel coronavirus, the superintendents said. Yellowstone has had two employees tested and no positive results. No testing has occurred within Teton park's ranks. Essentially everyone who can work at home is stationed remotely, Sholly and Noojibail said, and duties for employees who have to show up to work have been adapted to encourage social distancing.
No date is set for resuming normal operations at either park, with the conventional start of the summer season — Memorial Day — two months away.
Grand Teton has postponed until at least the end of April its plan to hire a few seasonal employees — less than 15 — who were scheduled to come next month.
"We're going to do everything we can to make sure we're in sync with the concessionaires," Noojibail said. "It doesn't put anyone in a great situation to have one ready and the other not."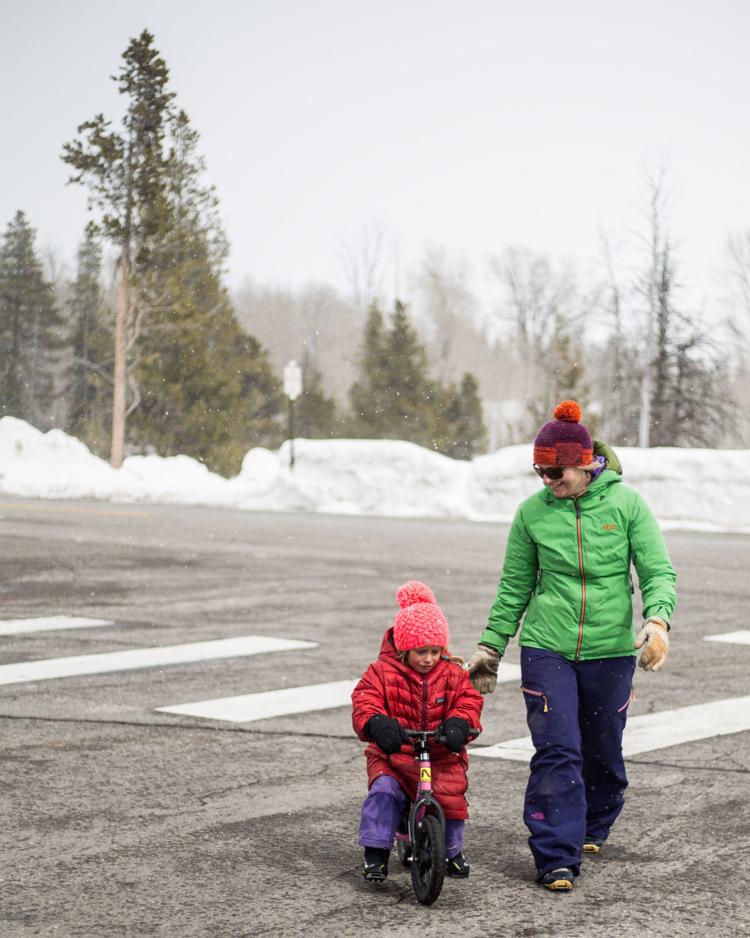 Alex Klein, who leads the park's largest concessionaire, Grand Teton Lodge Company, couldn't be reached for an interview late Tuesday.
At Yellowstone the administrative "onboarding" process has started for some essential seasonal staff like custodians and law enforcement, but with a delayed tentative start date. The hiring process for others is for now on hold, Sholly said.
Yellowstone's two largest concessionaires, Delaware North and Xanterra, independently set Memorial Day as a new tentative opening day for park facilities like hotels and restaurants.
"There are certain positions that we are going to try to synchronize with that group of concession facilities opening," Sholly said, "but there's a whole batch of Park Service seasonals that ... we need to have on the books."
When will Yellowstone and Grand Teton be totally back to normal operations? Putting a date to that would be speculation and conjecture, Sholly said, and making that decision will involve gathering input from well beyond the park boundaries.
"We're all in it together, and we'll all get out of it together," Sholly said. "How we got here, and how we get out of it, is the same thing."
— Cody Cottier contributed to this story.