The sound of splashing water and laughter filled the small kitchen as Isadora played with a rubber ducky during bath time. Her mother, Nara Souza, would wear an apron to protect herself from the splashes, but somehow she always managed to come away with at least one part of her soaked.
Soon enough, Isadora will become too big to take baths in the kitchen sink. Time was flying, and due to the COVID-19 pandemic, Souza worried whether her baby was missing out on experiences that were important to her development and growth.
Giving birth and raising a child is difficult under normal circumstances, but doing so during a once-in-a-century global pandemic as an essential worker added unique trials and triumphs for Souza, a Jackson resident who's a first-time mother. The pandemic has taken so much from so many, including Souza, but at a time when people are craving connection more than ever, the bond between mother and child remains the same.
When Souza became pregnant with Isadora she didn't feel an initial connection with the baby growing inside her. Souza never wanted to be a mother. When she found out that she was pregnant, to her surprise she was filled with excitement, but before long the excitement turned to fear of having this new responsibility for the rest of her life, of giving up her career, of being a bad mother.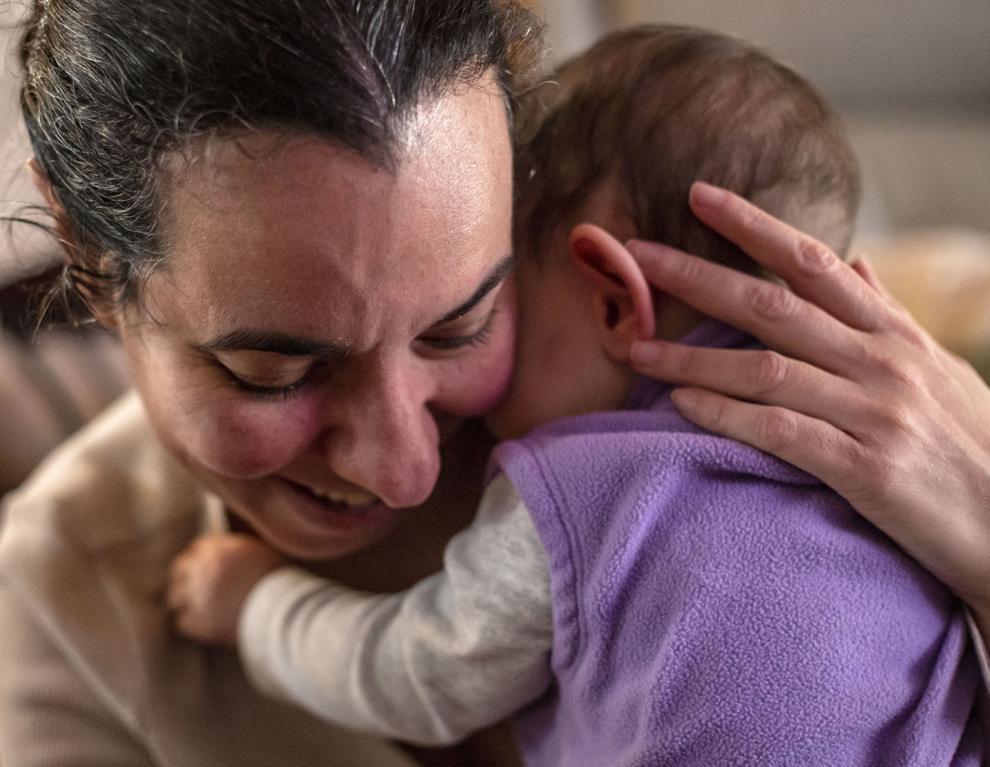 "I think it didn't click until I saw her," Souza said. "But as soon as she was born and they brought her to me, that was it."
Isadora was born March 6, 2020, just as Teton County and the rest of the country were beginning to understand the seriousness of COVID-19. Over the next year Isadora would become Souza's entire world.
At 40, Souza's chances of developing complications during pregnancy were high. She was losing weight when she should have been putting it on, and she experienced constant morning sickness. All Souza's plans and preparations came to a crashing halt when Isadora had to be induced four weeks earlier than planned. The umbilical cord was not functioning properly, so Isadora was not receiving all the vital nutrients she needed to continue to grow and develop. But Souza would later see Isadora's early arrival as a blessing in disguise.
Souza was able to give birth without wearing a mask, and her fiance, James Metcalf, was present, a luxury other pregnant women were not afforded just weeks later as stricter health and safety guidelines were implemented across health care facilities, schools and businesses. Although Souza experienced a difficult pregnancy, her labor and delivery went well, she said.
All her fears that Isadora wouldn't be strong enough to survive the birth transformed into joy when she finally saw her daughter. At that moment, Souza said, she wasn't worried.
"She was very small. ... but strong," she said.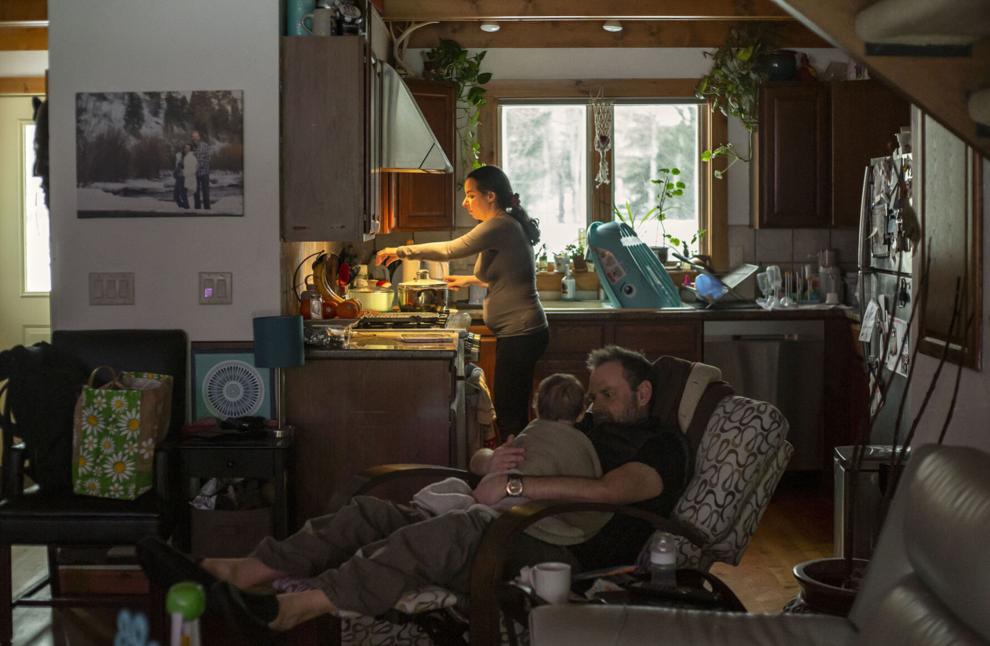 Souza was born in Brazil, where her parents and brother still live. Just like the United States, Brazil was experiencing shortages of face masks and hand sanitizer. Travel restrictions were beginning to take hold, and Souza worried that her parents wouldn't be able to leave the country for Isadora's birth. Thankfully, they arrived in Jackson the day after she was born.
Then reality set in. In late March, Jackson became the first city in the state of Wyoming to adopt a stay-at-home order to limit the spread of COVID-19. Souza's parents stayed in their spare bedroom for Isadora's first three months to help Souza and Metcalf ease into the transition of life with a newborn, which Souza didn't expect to be so physically and emotionally exhausting.
Isadora quickly developed separation anxiety when apart from her mother and had a very difficult time falling and staying asleep. Putting her to bed was often a laborious process.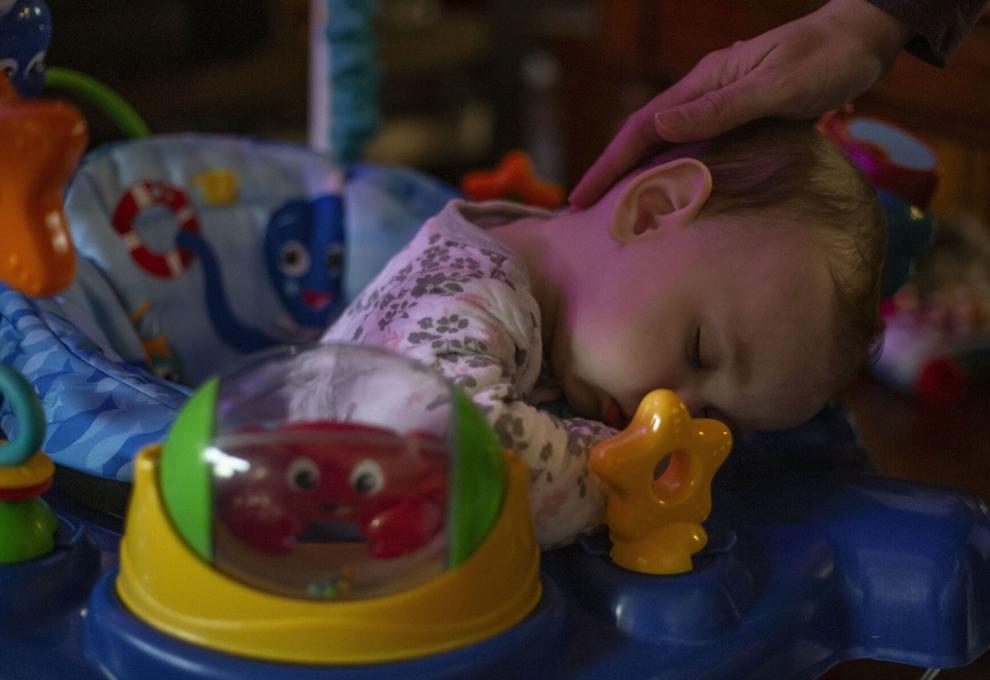 "I slept with a flashlight under my pillow all the time, because if she made any noise I'd check," Souza said. "And then if she didn't make any noise, I'd check. It was so tiring and overwhelming."
As a first-time mother, Souza was learning on the go. After her parents returned to Brazil she often felt a sense of self-doubt without her mother nearby for guidance. Being unable to breastfeed Isadora because she would rarely latch, combined with the physical pain in her breasts whenever Isadora did try to feed, added to Souza's insecurities of not being able to form a strong connection with her daughter.
Souza developed postpartum depression, which, according to the Centers for Disease Control and Prevention, about 1 in 8 women experience. An overwhelming feeling of failure and guilt caused Souza to retreat into herself, afraid that Isadora was feeling rejected while also herself feeling rejected by Isadora.
But one day, as Souza was holding Isadora, the baby smiled. Souza instantly began crying. The sense of relief was overwhelming, she said, and from that point on their bond began to grow.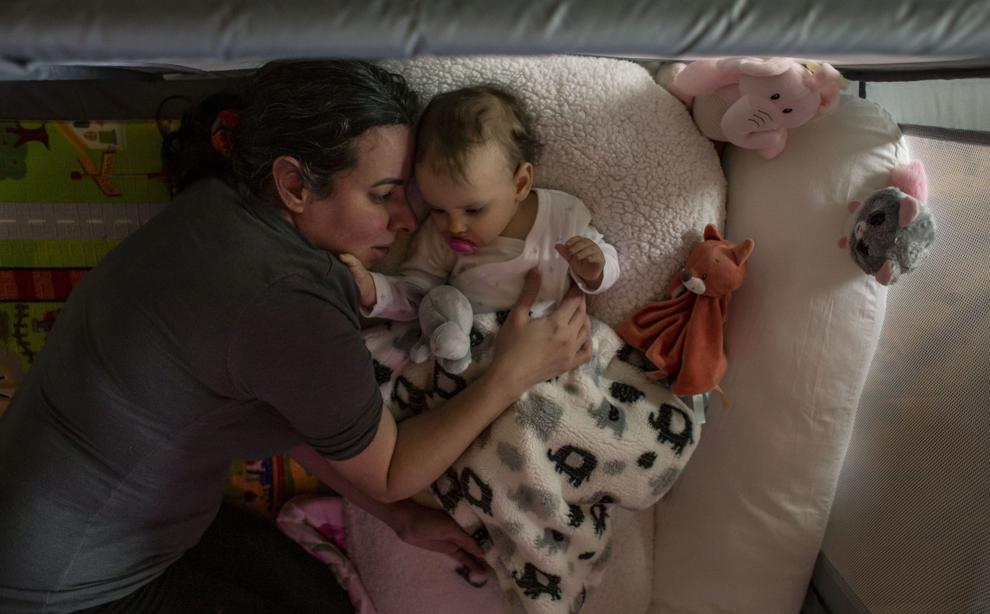 In June, Souza returned to her job as a microbiologist assistant at St. John's Health. Her duties consisted of virus and bacterial lab analysis, including directly handling samples for COVID-19 testing.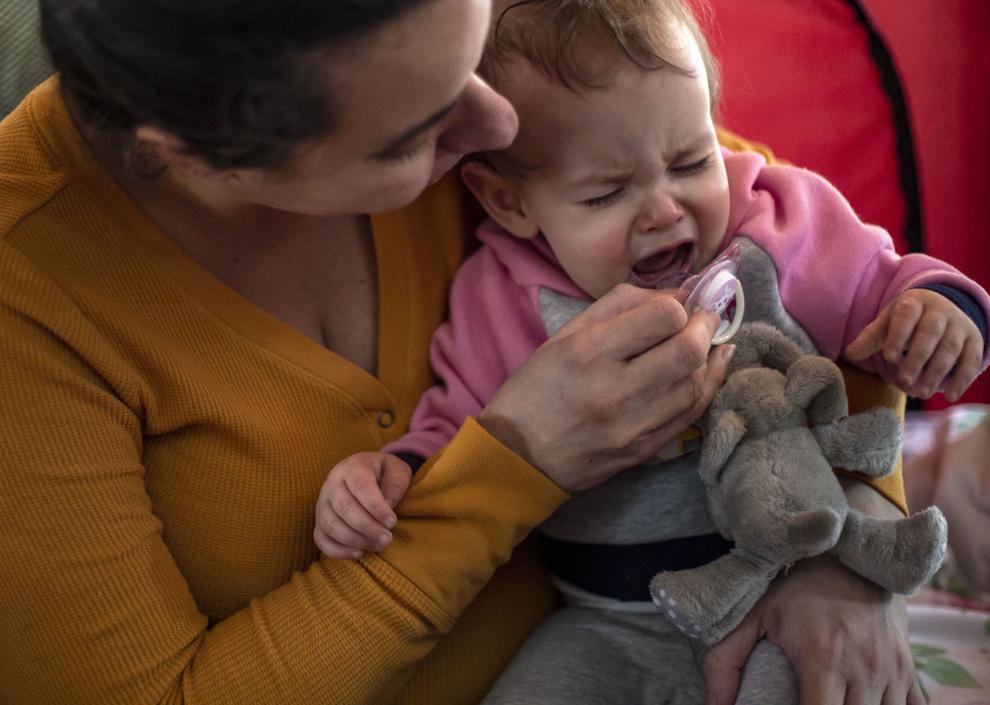 Souza said it was nerve-wracking, and she became paranoid of potentially exposing her daughter and fiance after coming home from work each day. She worked three 12-hour-day shifts a week. Souza said she felt fulfilled by her work but would come home exhausted and could never catch up on sleep because she was looking after Isadora on her days off.
"There was one day I cried in the shower and was like, 'I don't want to worry like this all the time,' because it was wearing me down," she said.
Unable to balance working and raising her daughter, Souza attempted to put her in day care, despite her worry that it was still unsafe. Last September, Isadora was put on a waitlist for St. John's Health's day care, but due to COVID-19, they were understaffed and unable to take on any more children. Other day care options were out of their budget or had a long waiting list. At the end of February, Souza opted to leave her job at the hospital for a job where she could work from home part time to focus on taking care of her daughter.
"I prefer it this way," Souza said. "But it makes me sad that in a way. ... I'm sacrificing my career."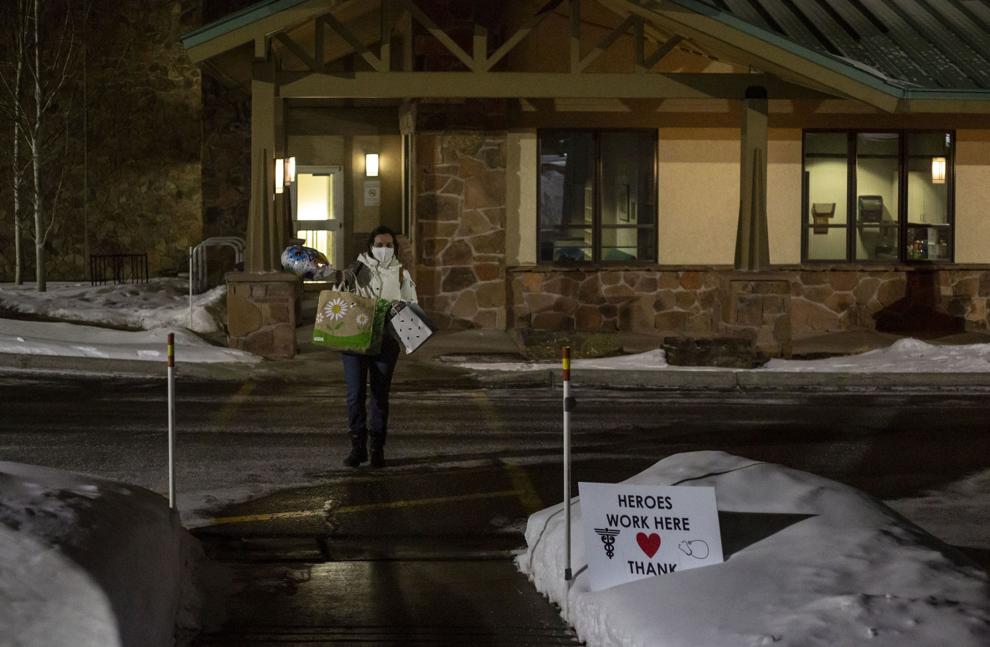 Souza is not alone in wondering if taking all these necessary precautions due to the pandemic will have a negative impact in terms of Isadora's socialization skills in the future and hopes she is too young for it to make a meaningful difference.
"She won't know anything different, but I do," Souza said.
When most babies her age are exploring the world around them and interacting with other humans, Isadora rarely leaves the house, and her in-person interaction with people is almost entirely limited to her parents. Babies recognize and learn so much through facial expression. Wearing a mask makes that difficult; at first, whenever Isadora would see someone wearing a face mask, it would confuse her and cause her to cry.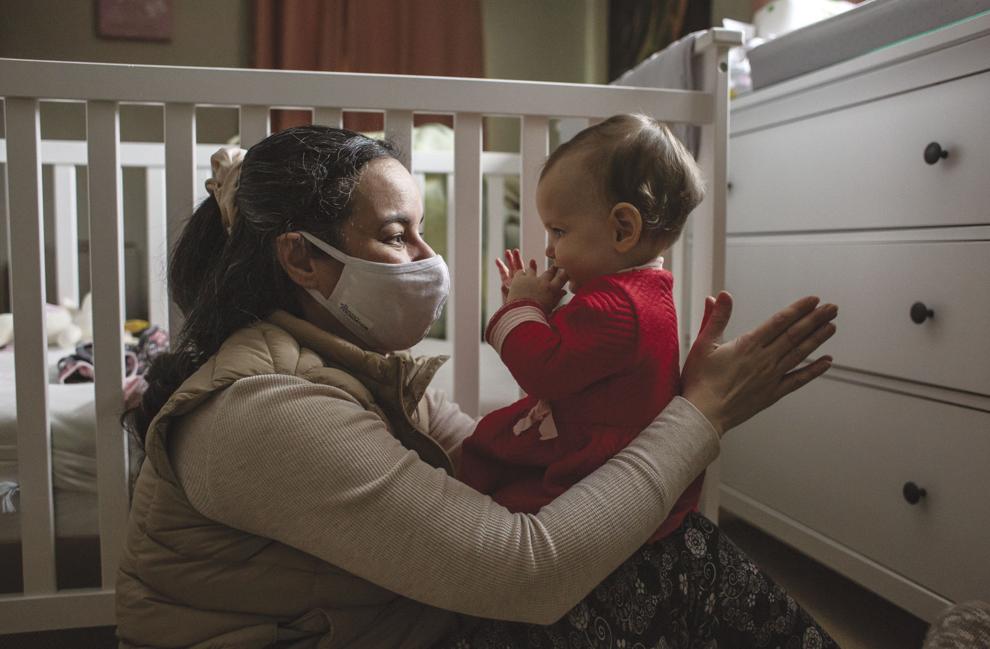 However, if Souza and Metcalf had to wear a face mask in Isadora's presence, her reaction was usually mere curiosity. She sometimes would even play with their masks.
"I think she knew it was us," Metcalf said.
But during her doctor visits or her rare excursions out in public when everyone had to wear a face mask, Isadora would become upset.
"The sad thing for me was when she got her shots and would cry because she couldn't see me smiling at her," he said.
The hardest part about raising Isadora is the worrying, Souza said. The constant physical and emotional exhaustion and inability to get anything done weighs heavily, and she admits it's been a lot of learning.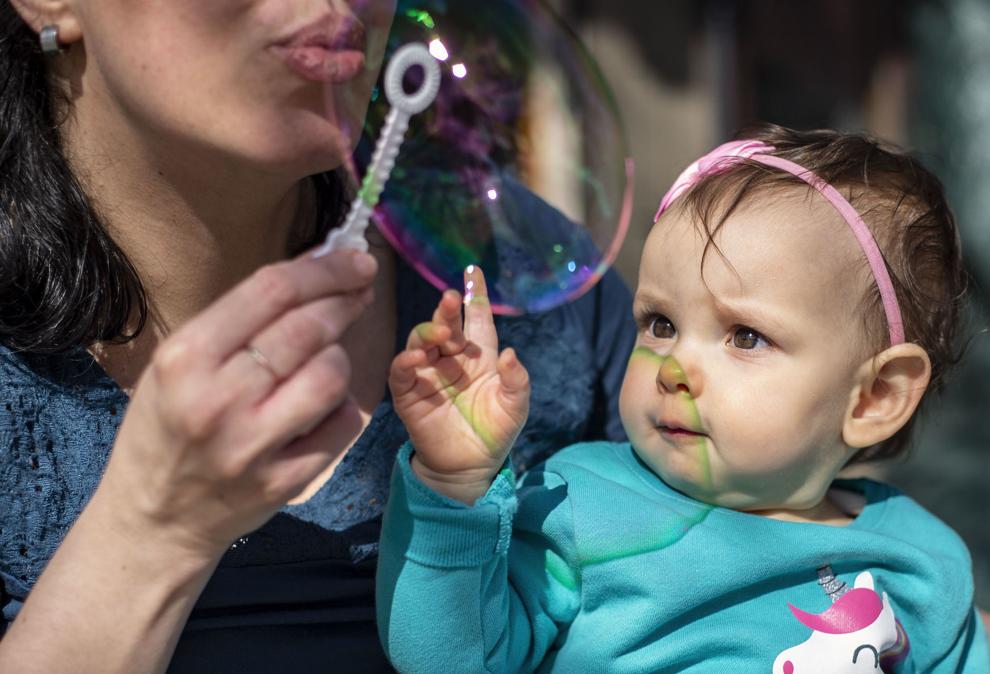 New mothers tend to try to keep their baby's environment clean and as germ-free as possible, but as the pandemic became more serious, Souza was cleaning everything, even groceries. After work she would immediately go shower before touching Isadora.
Souza's family is spread out across the U.S., Canada and Brazil, and although she has lost touch with some of them over the years, she thinks Isadora has brought them closer together again through giving them something to celebrate. Having a new life to nurture and grow, oblivious to these difficult times, brings her family hope.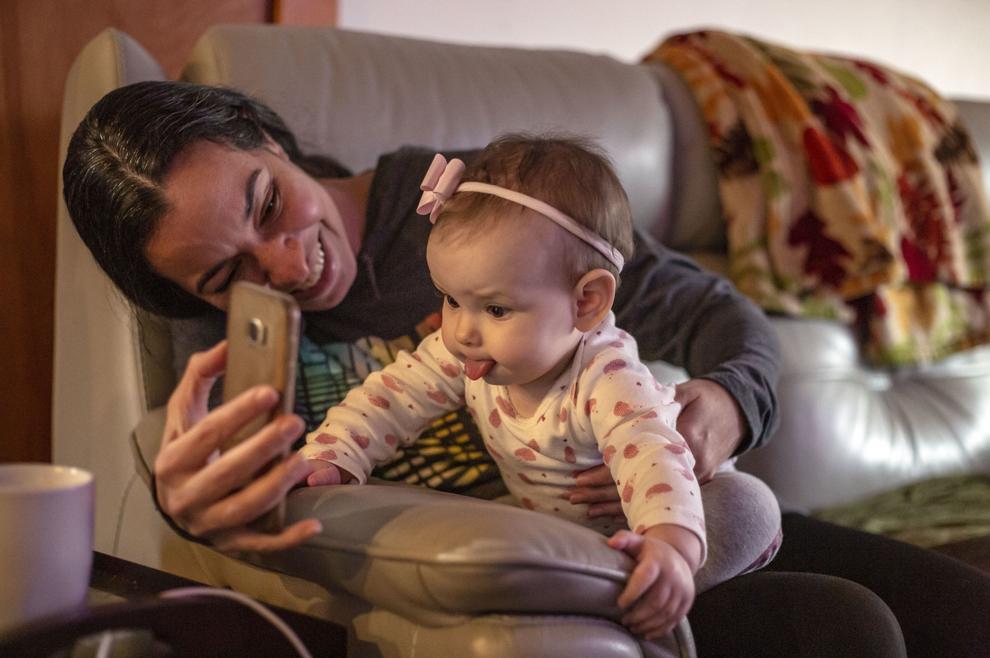 Isadora is the first grandchild on Souza's side of the family, so Souza calls her parents every day, often more than once, to give them updates. Although it is difficult for them to miss so many milestones of Isadora's first year of life, Souza looks forward to sharing moments and memories with them via video chats.
"Isadora has been our link since she was born," Souza's brother, Daniel, said. "She has brought a new shine on our laugh."
Souza looks forward to one day taking Isadora to Brazil, where she can enjoy the sunshine and fresh fruit and finally meet more of her extended family. For now Souza and her fiance have only just begun taking their daughter out into the world. In March, just after Isadora's first birthday, the couple took their daughter for a swim at the Teton County/Jackson Recreation Center, one of her first significant adventures outside their home.
Because Isadora loves playing in the bath, they thought taking her for a swim would be a good opportunity for her to enjoy a change of scenery while learning a new skill that would help improve her motor skills. Souza still finds herself very protective of Isadora despite mass vaccinations and restrictions lifting as Teton County and the rest of the country begin to ease back into normalcy. Her goal is to continue to slowly introduce Isadora to other people and new activities she deems safe.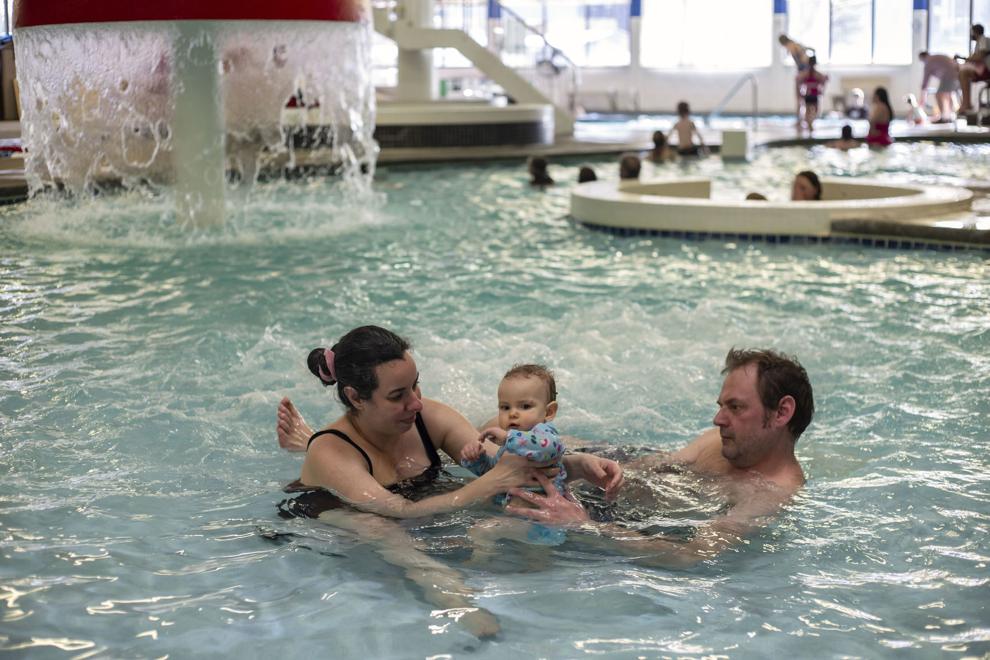 Souza loves watching Isadora grow and explore and seeing her personality develop. In many ways, the pandemic has stripped away our ability to connect and deepen our relationships with those around us, so Souza has poured all her love and affection into her new daughter. Souza says she needs Isadora just as much as her daughter needs her.
"It's been hard, but it's been good," she said. "It's almost as if she has always been here in a way. ... I don't think I could imagine life without her."
"I slept with a flashlight under my pillow all the time, because if she made any noise I'd check." — Nara Souza new mother