Before there was Teton County's brand new Food Waste Composting Facility, there was Integrated Solid Waste and Recycling's $14.5 million project, "Taming the Wild Waste."
In 2012, Teton County Integrated Solid Waste and Recycling was faced with a massive task: The infrastructure the county had built to service trash programs in 1989 no longer suited the community's solid waste programs.
So Heather Overholser, who was superintendent of the division at the time, came up with a plan: with the moral and financial support of the public, Integrated Solid Waste and Recycling would improve the existing transfer station and construct a composting facility.
The projects would "increase composting and recycling opportunities, resulting in the potential for additional income from the sale of these materials, and the reduction in the amount of money spent on waste being hauled to a landfill outside of Jackson Hole," Overholser said in a 2012 video describing the project's purpose.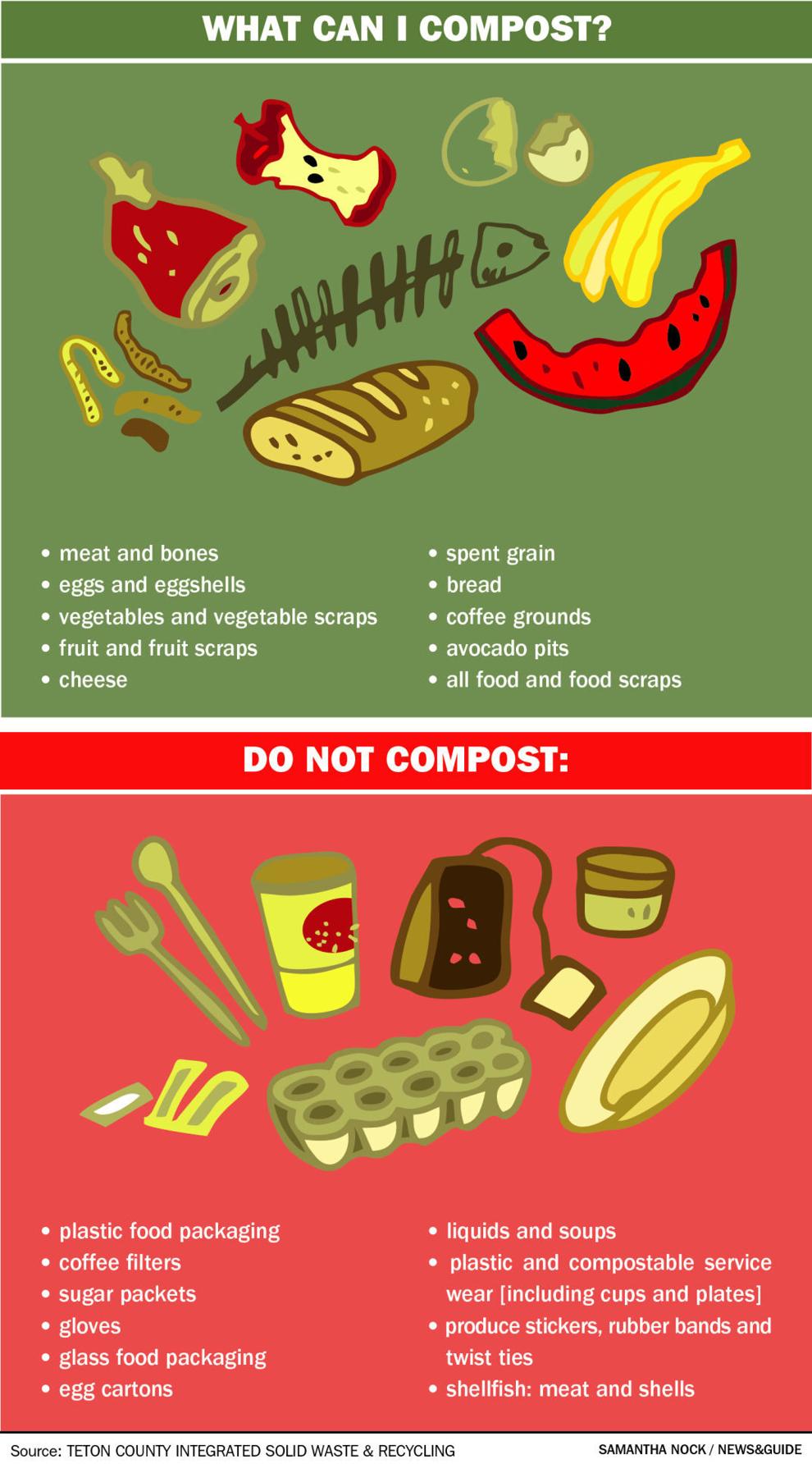 Nearly a decade after "Taming the Wild Waste" began, the project finale, a food waste composting facility, opened to the public on Feb. 1.
"Anybody who keeps up with us — our fan club, if you will — has been really aware that this has been on the cusp of being completed," Waste Diversion and Outreach Coordinator Carrie Bell said. "People are really excited."
The composting facility marks a milestone on Teton County's Road to Zero Waste initiative, which was charted in 2014 and ultimately seeks to divert 60% of waste from landfills and incineration by the year 2030. Since food waste constitutes a significant portion of landfill mass, composting will be a major step toward the county's goals.
"Food waste generally weighs about 40% more than the average trash," Bell said. "But it's not all about the numbers. Of course, it's about keeping valuable organic material out of the landfill and giving it another life."
Before the facility was built, three pilot programs run over three years helped troubleshoot some of the challenges that might arise.
The first began in 2017 and gathered food scraps from Grand Teton National Park. Lacking the necessary permitting at the time, the program outsourced collection and processing to the West Yellowstone Composting Facility in Montana.
Some of the challenges the inaugural pilot overcame involved hauling logistics, food waste contamination, odor concerns and a lack of program awareness. The pilot also provided important information on the pros and cons of varying bag materials and bin sizes.
"What I think people probably don't anticipate is trying to figure out how to collect food waste is the really complicated part," Bell said. "The composting is actually the easy part."
The pilot programs in 2018 and 2019 were more ambitious and required a new composting partner to help handle increased collections.
By luck, WyoFarm Composting in Thayne had recently expanded its food waste capacity, giving the Teton County program space to grow.
The experience was beneficial to both parties.
The pilot "helped us learn what it was like to start receiving larger quantities," WyoFarm Composting owner Curtis Haderlie said.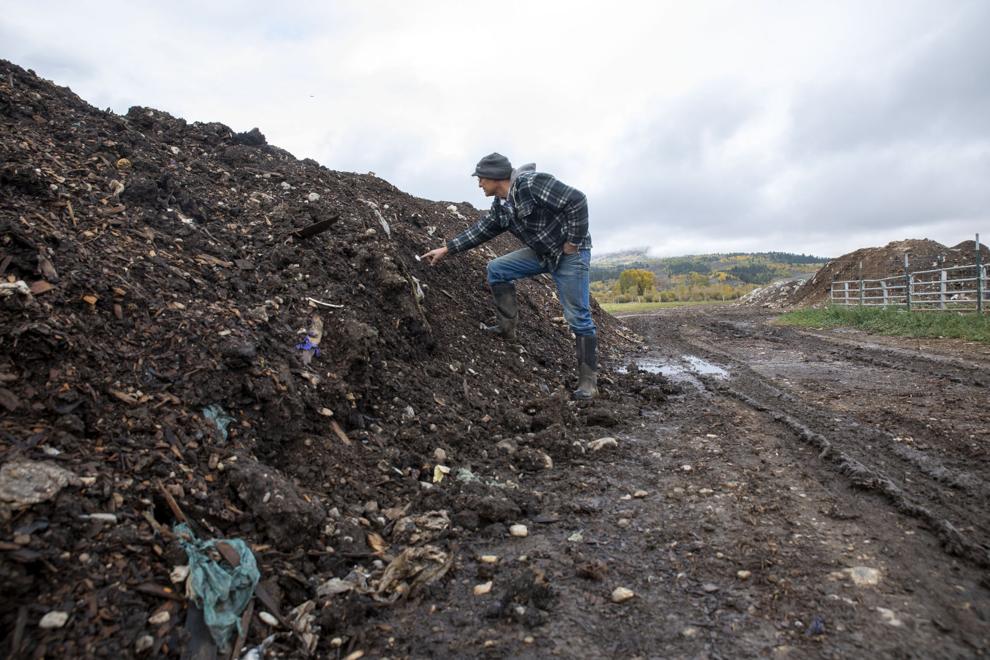 Haderlie has been providing composting services to Teton County since 2018. As the owner of Haderlie Farms he has been composting animal waste, plant residues and food scraps for years. Haderlie's history as a major supplier of food products to Teton County residents and businesses made taking compostable material for Teton County a natural step.
"Teton County has already done such a good job with recycling and the Road to Zero waste campaign," Haderlie said, "I felt like this was the missing piece."
Teton residents reacted with similar enthusiasm. Individuals, businesses, Jackson Hole Airport and St. John's Health have become avid users of WyoFarm Composting's services, and despite minimal advertising efforts, new customers continue to sign up every week, Haderlie said.
Those who subscribe to the composting program benefit in more ways than one.
"Jackson Whole Grocer has commented that they feel like they're saving money by going with us," Haderlie said of the South Highway 89 grocer that recently was taken over by Whole Foods, "and that's what we want: to be cost-effective and convenient."
By the end of the three pilot programs almost 470 tons of food waste had been diverted from landfills.
But the work was far from over. In 2019, Overholser became the director of Public Works, and Brenda Ashworth took her place as superintendent of Solid Waste and Recycling. Ashworth managed the tail end of the pilot program and became responsible for manifesting the composting facility itself.
The plan was to take the already built interim transfer station — which was temporarily used for garbage during the construction of the new transfer station — and remodel it to suit the composting process.
"When COVID hit," Ashworth said, "we used that time as an opportunity to get all of our infrastructure in place."
That infrastructure included bear and elk fencing to keep animals out of the compost. Because composting is a water-intensive process, Ashworth and her staff had to install a water line to the composting facility, as well as upgrade the system to include a water holding tank that supplied enough water for around four to five days.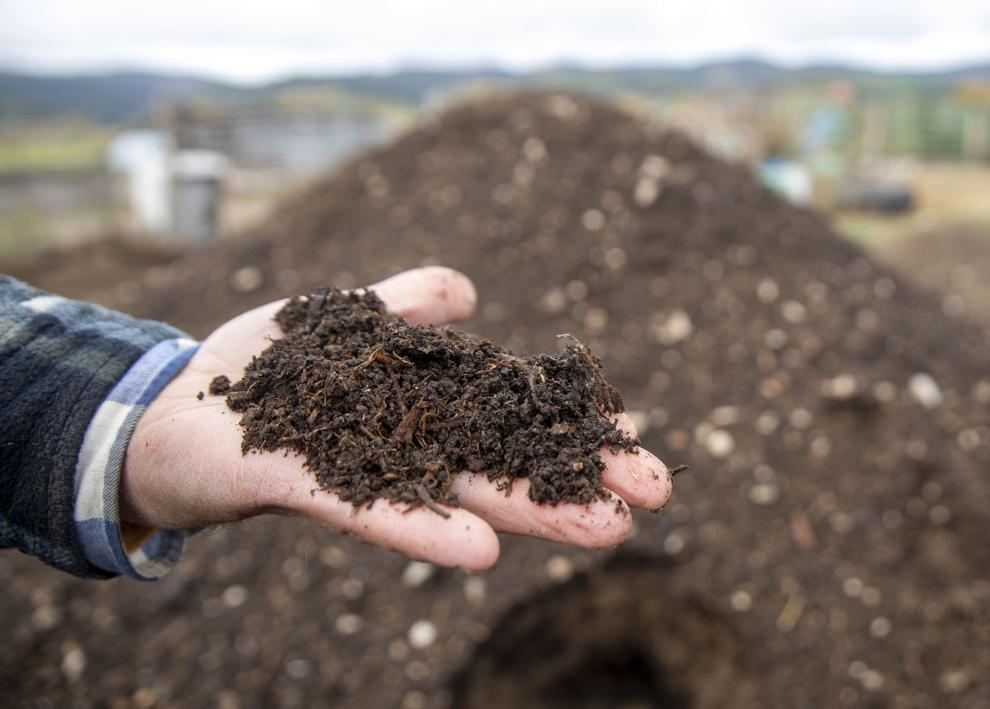 Today the facility is fully equipped to collect and prepare food waste. Garbage trucks enter the facility, drop the food waste onto the floor, and exit on the other side.
A loader then picks up the food waste and transfers it into a food depackager, which pulls out contamination like plastic bags, and then grinds up the scraps for optimal composting.
The process is facilitated by contractor Terra Firma Organics, which then moves the crushed waste to the mammoth composting piles by the station. The piles are so large that they stay warm throughout the winter season, allowing the decomposing to continue, Ashworth said.
"Previously, when we were composting manure, trees and shrubs and we weren't required to have a fence, we would get a lot of bull elk that would come and just lay on these compost piles because they're quite warm," Ashworth said.
The last step for Teton County's composting program is to implement a collection service for commercial entities. Currently, the Food Waste Composting Facility asks people to self-haul their scraps, but that is set to change later this year.
Ashworth's team is in the process of determining a hauling contractor and plans on using the cardboard pickup service as a model.
As the dust begins to settle on assembling the structure of the composting program, ongoing efforts are focused on education and outreach, particularly toward local businesses, Bell said.
Haderlie's wide experience with composting also highlights the challenge of teaching people how to participate properly.
"There is some confusion when it comes to recyclable, biodegradable and compostable materials," Haderlie said. "Glass, metal and plastic are not compostable.
It's really critical that our customers understand that these are unacceptable materials."