When Frances Clark moved to the valley eight years ago a mention of nature mapping in the newspaper caught her eye.
A nature lover, Clark showed up to her first training and was drawn to the idea of being able to help local wildlife, and to do so with a flexible schedule.
Today she serves as the lead ambassador for Nature Mapping Jackson Hole, which is celebrating its 10th anniversary this year.
Clark has seen nature mapping evolve from a "cumbersome" process involving a lot of paperwork to the more accessible digital format it uses today. With the advances in technology there has also been an increase in volunteers.
Through her training role Clark gets to meet a lot of volunteers. She said she continues to be amazed by the diversity of people who want to get involved.
"We have people who have been here in Jackson Hole 40 years and they just decided to do nature mapping, and we have people who just moved into town," she said. "We have young, old, physicists, nature guides. It just runs the gamut."
But though Nature Mapping Jackson Hole is predicated on the idea of citizen science collection, which anyone can be involved in, that doesn't mean the data isn't carefully and scientifically vetted.
Before the data collected by volunteers is entered into the Wyoming Game and Fish database, biologists verify it.
"Our motto is, "When in doubt, leave it out,'" Clark said. "Accuracy is the most important."
But the data collected by citizen scientists, from the earliest days of Nature Mapping Jackson Hole, has frequently served as a starting point for biologists to develop more in-depth research projects.
When Embere Hall, who now works as the wildlife coordinator for the Game and Fish Department, first heard about local nature mapping efforts in 2010, she thought it would be a perfect opportunity to study the local, under-researched American pika.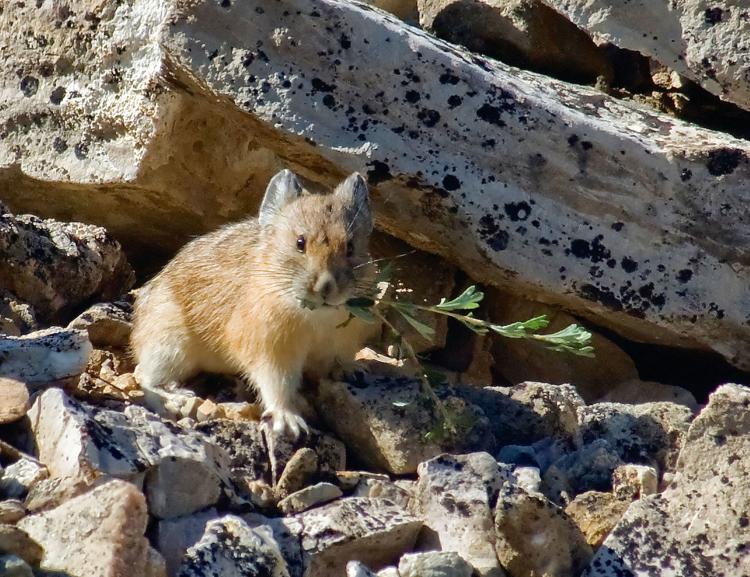 Charismatic, interesting and easily observable, the small temperature-sensitive, food-hoarding mammals were perfect for the citizen science model, she theorized. She was soon proved right.
"Even in the first six months of the project we received several hundred observations of pika," Hall said. "It was incredible the way that the community responded, and the value of that information was more than I ever expected."
Hall's pika studies examined the degree to which individuals altered rates of food collection in response to temperature. Her research found a strong negative effect of temperature on the rate at which pikas cached food.
Throughout the research process, data collected by citizen scientists continually questioned and broadened Hall's assumptions.
"The lowest recorded elevation for a pika came from a nature mapping volunteer, and it totally reshaped how we thought of our research project," Hall said. "We would have missed this data if it didn't come from the volunteers."
Like Clark, Tim Griffith started contributing to nature mapping when he moved to the area in 2015.
Griffith studied wildlife biology when he was younger but took a different path in his career. Retired, he saw nature mapping as the perfect opportunity to become involved in wildlife research.
"It's kept me out of the house and off the couch," Griffith said. "It reenergized my love of wildlife ecology and studying the things I studied 50 years ago."
Griffith started out by driving around the park, taking note of what he saw, and contributing that information to the Nature Mapping Jackson Hole database.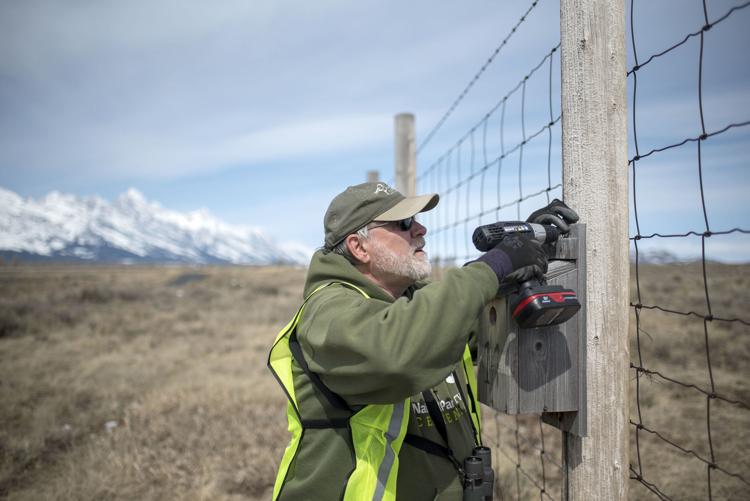 "I'm a firm believer in citizen science projects," Griffith said, "and this is one of the best ones in the valley in terms of how data is collected and how it's used."
Over the past four years Griffith has led many of the Sunday morning nature mapping float trips on the Snake River. Though he has seen his fair share of rare species, he finds it most rewarding to be able to share nature mapping with new volunteers.
"When you have people on a bird trip that aren't active bird watchers, to be able to see the joy on their face or in their voice when we're able to show them an eagle's nest up close or a yellow warbler — those are the things that stick out to me," he said.
Griffith guessed that what drew him to nature mapping — the ability to contribute to studying wildlife in a volunteer capacity — is also what attracts many others.
"There's a lot of people like me that may not have had the opportunity to be a wildlife biologist, but they live here for a reason, and that reason is wildlife," Griffith said. "There's such a gut feeling among people doing nature and wildlife mapping that they're making a difference.
"It really gives an opportunity for people to become a part of the conservation of the wildlife they enjoy, living in this location. I've lived all over the country, and I can tell you that nothing comes close to the wildlife we have here."
Kate Gersh, assistant director of the Jackson Hole Wildlife Foundation, said that over the decade it has existed Nature Mapping Jackson Hole has established a solid foundation of work, which creates ideal conditions for it to grow.
"It's reached a point where things have been great, things have been working, and we see opportunities now where we can tweak a few things, make it easier, better more fun, more valuable," Gersh said.
Now Nature Mapping Jackson Hole is looking to the future. What lies in store includes designing a new, more accessible digital interface to make contributing data on wildlife sightings easier for the average citizen.
Jon Mobeck, executive director of the Wildlife Foundation, said he is also looking at how the data that's collected is disseminated and used.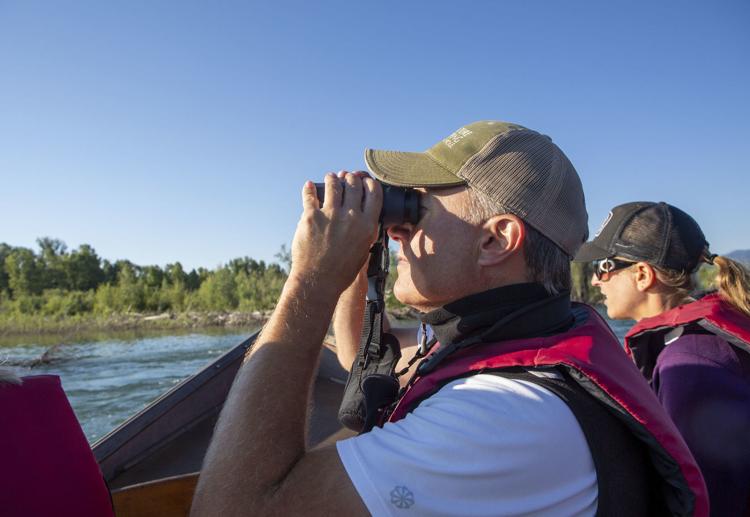 In the first decade, he said, by and large, people would come to the foundation asking for data. In its second decade, Mobeck said, the Wildlife Foundation wants to be more proactive about making that data widely available.
The Jackson Hole Wildlife Foundation took over nature mapping in 2011 from the Meg and Bert Raynes Wildlife Fund. Since then it has grown to encompass a variety of projects monitoring wildlife in the valley, and its methods have become more scientifically thorough.
Over the past two years 543 wildlife-vehicle collisions have been recorded in the Teton County Wildlife-Vehicle Collision Database, and 130 of them came from Nature Mapping citizen observations. The rest come from Wyoming Game and Fish and the Wyoming Department of Transportation crash and carcass reports.
That piece of data exemplifies one of Nature Mapping Jackson Hole's primary goals: to create a more complete database than would be possible to gather purely through official agencies.
"The evolution from grassroots efforts to more data-driven efforts is a much more sophisticated effort to address the problem of wildlife vehicle collision," Mobeck said.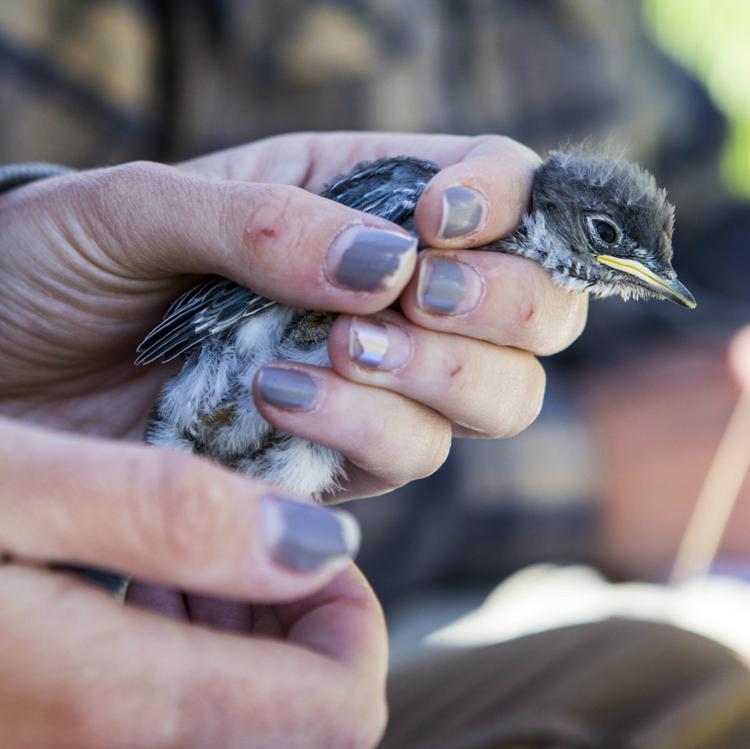 While some of Nature Mapping Jackson Hole's projects focus on specific issues, like wildlife-vehicle collisions, others, like its bird banding and river float projects, focus on documenting the populations of common species, which creates a valuable long-term database that can be used to track those populations.
"Having an ongoing monitoring and database to draw from, having reputable data year after year, is not as common as you'd think in science," Gersh said. "We're pretty proud of the fact we're contributing to that long term."
Mark Newcomb, a county commissioner who serves on the board of the Jackson Hole Wildlife Foundation, has observed how the data sourced from nature mapping initiatives plays a role in policy crafting and decision-making in the valley.
"It's an essential linchpin of our focus on ecosystem stewardship," Newcomb said, "and it keeps it in front of the public. It maintains the focus on wildlife and on the ecosystem as one of our core values."
Newcomb said that the existence of nature mapping data allows him to be better informed about how development proposals will impact their environment.
"Being on the board of the Wildlife Foundation gives me an inside track into how valuable the citizen science is and a really quick means of accessing key information I can take directly into a meeting and use to support policies that support our values of ecosystem stewardship."