May 1 was supposed to be a party at Jackson Hole High School.
No, students weren't planning to dance around the maypole. Nor celebrate International Workers Day. Instead, students were going to participate in National Decision Day, a fete that coincides with the deadline for seniors to commit to a college.
"National Decision Day at JHHS is a day seniors look forward to," Principal Scott Crisp wrote in an email. "Celebrating a postsecondary commitment is a big deal."
The day traditionally involves ice cream sundaes at lunch, the band playing and photos posted of any student who has made postsecondary plans, regardless of whether those involve college, the military or entering the workforce. Kids don shirts and sweatshirts of the institutions they have chosen, and faculty wear garb from their alma maters.
The coronavirus outbreak has shuttered schools, and it remains unclear whether the seniors will set foot inside the high school again. Prom, final club meetings, AP tests — all rituals of senior year — have been delayed or canceled.
Stuck at home, however, students are forging ahead with their culminating class work, and without a day to show off their new duds, they still plan on following through on their postsecondary plans.
"Honestly it's pretty sad, but I think we're making the most of it," Anna Brown said. "It's a little strange. It doesn't quite feel real yet."
Brown is one of many Jackson seniors setting her sights far from home. She committed to Allegheny College, a liberal arts institution nestled in the forests of western Pennsylvania near the Ohio border.
Students cite a multitude of reasons for choosing a college: an escape from home, a desired major, scholarships. Seniors at Jackson Hole High School run the gamut.
Brown settled on Allegheny because of its community and social justice course of study. A Teton Literacy Center volunteer, she is drawn to helping others, and during a visit to the school she was drawn to the atmosphere and commitment to altruism.
"I liked the way it felt. There was a sense of community," she said. "It really felt like it would be the right place."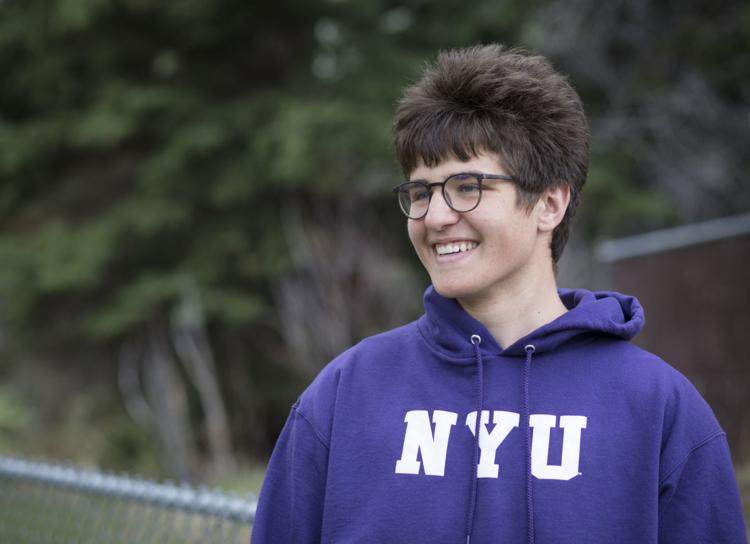 Choosing a college is often presented to students as a fraught decision, one with major implications for postcollege success. But for many seniors it can come down to the feel, to a sense of comfort. After all, college is often a student's first move away from home, and a feeling of belonging may be the factor that makes the adventure successful.
Academics are often part of why a school might feel right. Senior Sterling Smith knew pretty much right away he wanted to study film at New York University.
"I did the NYU summer program for film last summer," he said. "I always wanted to make art and film things, and NYU takes it to an art-based program."
Like Brown, Smith is excited for an adventure that takes him far from home. For filmmaking it's hard to beat a place like New York City, and Smith has also caught glimpses of a community he thinks will be supportive.
"It doesn't feel cutthroat," he said. "I know, I haven't experienced a semester, but everyone I've talked with or been on Zoom calls with, they are all passionate about making films. They're more like, 'Let's grow together and become the best filmmakers we can be.'"
It doesn't get much more different than New York City if you're from Jackson, but Smith isn't the only Jackson senior looking a change in scenery. Lily Duquette committed to Texas A&M University, and she is excited to head to "a warm place" for her studies.
Duquette will be happy when she arrives to find that no month in College Station, Texas, averages below a 60-degree high temperature, but she wasn't drawn to Texas A&M for its climate. Instead, she chose the school because of its renown in wildlife and fisheries science, a field she became interested in because of her summer work in the Tetons.
"I worked for the Grand Teton National Park Foundation for past two summers doing the youth conservation program on a trail crew," she said.
Even though Decision Day isn't the celebration it usually is, Duquette already has her first piece of Texas A&M apparel. With the start of the next phase of her life just months away, she is excited to leave home and integrate into a new community.
Not every student is heading so far afield. Jackson Hole High School sends more graduates to the University of Wyoming than to any other school.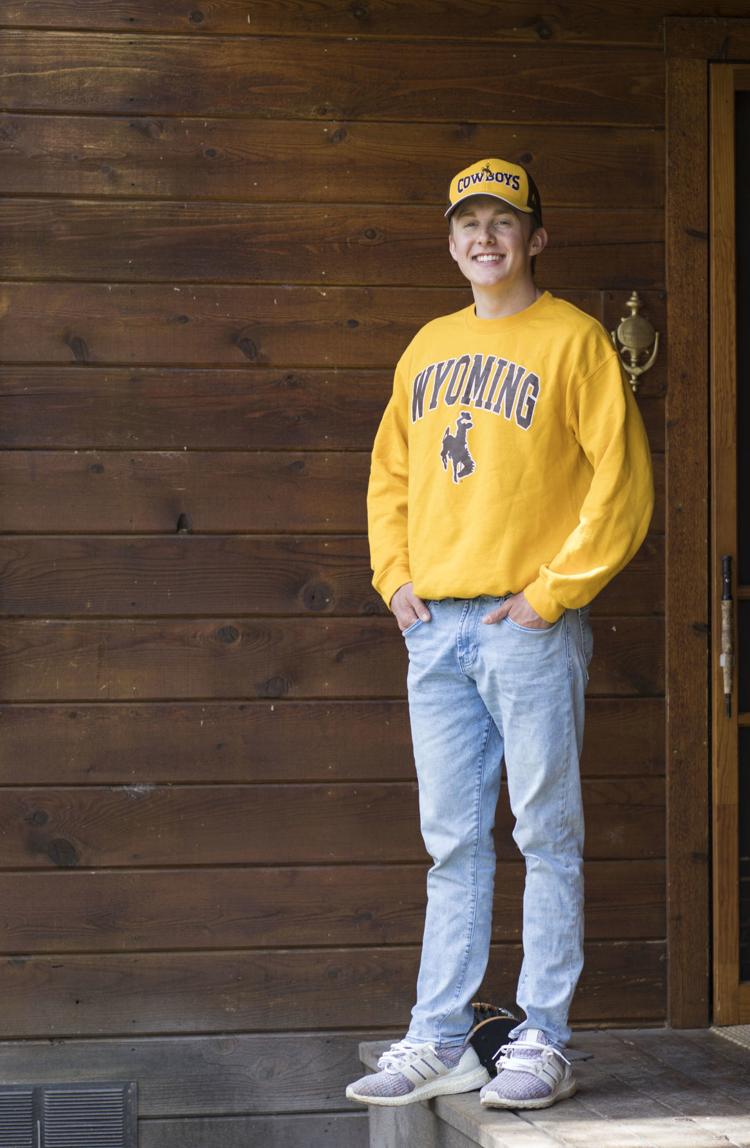 Jerry Henderson is one of them.
Henderson received a Trustees Scholarship from the university, a prestigious award that covers pretty much every expense for four years except books. Though he applied to a number of schools the UW scholarship sealed the deal, keeping him just a day's drive from home.
Like other Jackson seniors, Henderson in some ways misses the canceled milestones. Prom, graduation and Decision Day all signify one part of life ending and another beginning. But, he said, he still feels grateful for his 13 years of education in Jackson.
Even without an ice cream social, or the a chance to spend final semester classes sitting next to classmates they've had for years, the seniors are looking forward to the fall when they will start in new desks, with new teachers and new classes.
"I'm super excited," Henderson said. "I'm really excited for college in general, for that feeling of moving forward and making progress."