Dressed in her brown Carhartt overalls, and decked out in friendship bracelets and a colorful beaded crown, Jackson Hole Children's Museum's Education Director Anna Luhrmann shouted over the sound of whirring drills and hammers, leading her campers in her call-and-response chant signaling for them to put down their tools.
"To infinity ..." she called.
"And beyond!" the campers responded, a nod to Buzz Lightyear, the astronaut from the Disney movie "Toy Story."
The campers, all girls in third, fourth and fifth grades, are part of the Jackson Hole Children's Museum girl's STEAM camp, which aims to involve elementary school girls in the fields of science, technology, engineering, art and math, collectively known as STEAM.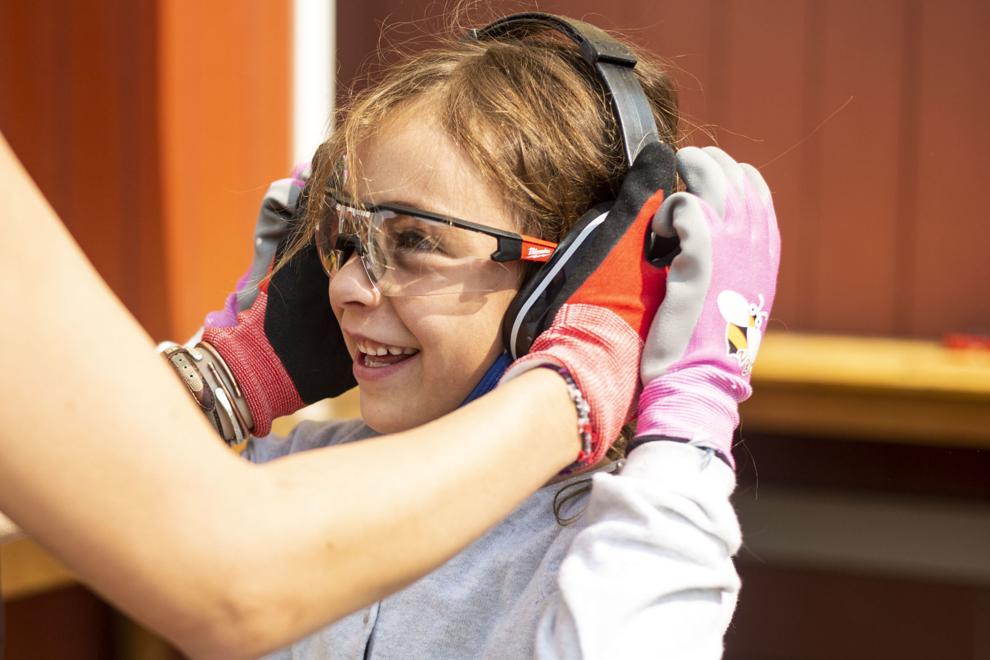 "I've learned that … women can do anything," 10-year-old Callie Cavallaro said.
Another of the campers, Emily Cusnir, 9, echoed the sentiment.
"I don't think I'd ever used a drill before, and that is really cool," Emily said. "I like that we build stuff here, and it just shows that girls can really do anything boys can."
Callie said science and art are her favorite parts of STEAM.
"I really like drawing, and I like learning new things and discovering new things," Cavallaro said.
Emily and Ada Baker, 8, are among several girls who are considering STEM (science, technology, engineering and math) fields as possible future career paths.
"I really love science," Ada said. "It's just really interesting."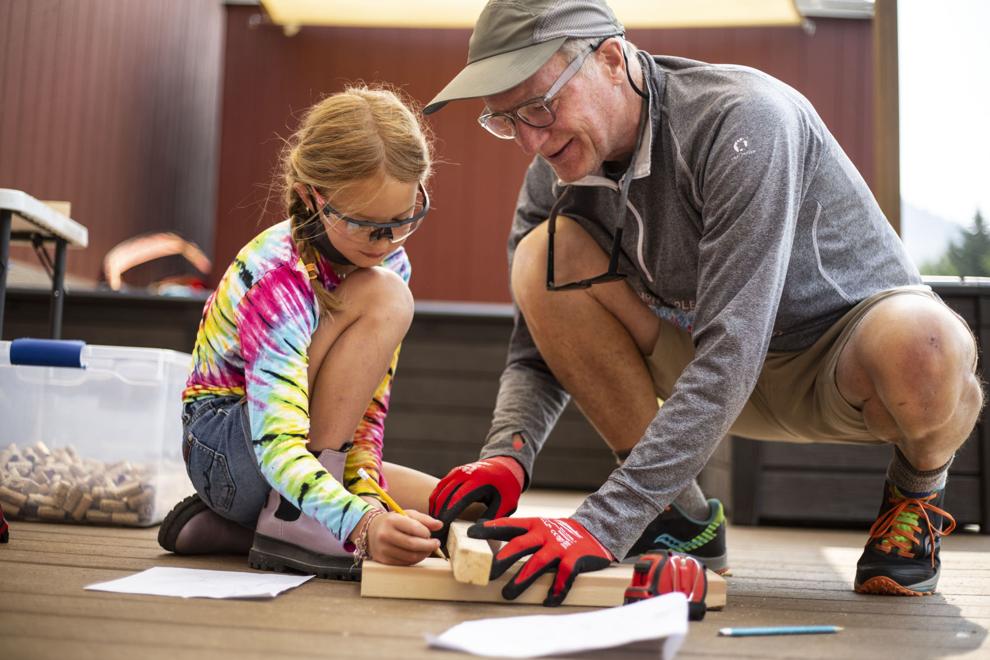 "Scientists kind of inspire me because they discover animals that no one else can discover," she said.
Each of the girls seems to be enthusiastically taking on the world of STEM. When asked what they were most excited to do in camp, several of answered simply: "Everything!"
When thinking of engineers and scientists, most people probably don't imagine a dozen elementary school girls with braids, and colorful outfits, wielding power tools and hammers.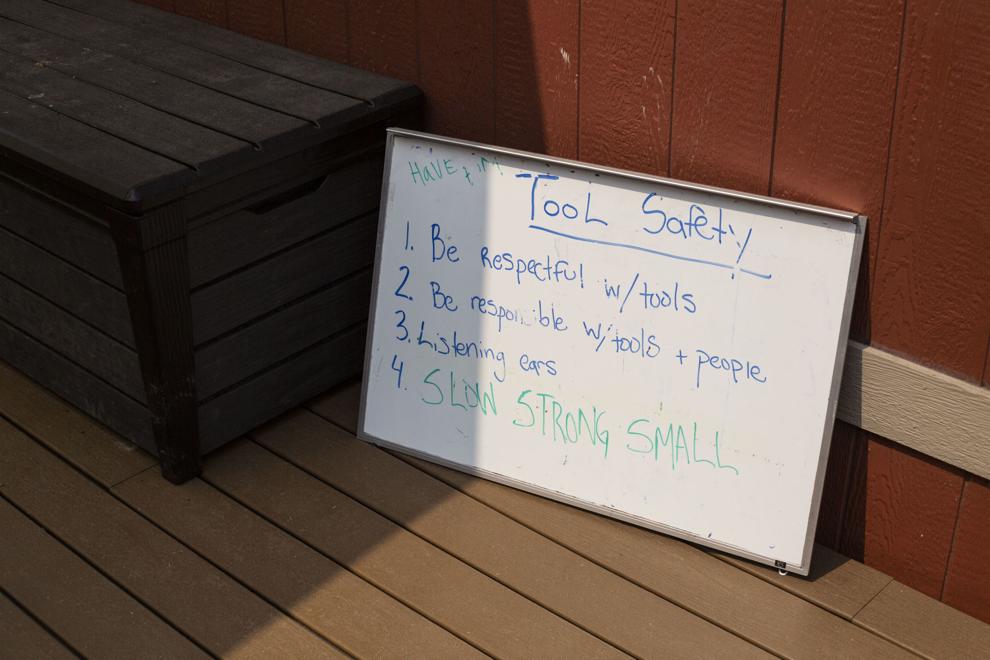 But the girls at Jackson Hole Children's Museum girls STEAM camp could be future scientists, engineers, carpenters or mathematicians.
The girls spend their time at camp experimenting, testing, building and creating, and exploring subjects such as chemistry, geology, physics, robotics, art and engineering. Each day the girls learn about a new woman in STEAM, based on the day's projects.
"It's an all-girls camp, because I want the girls to feel supported and not overshadowed," Luhrmann said. "The whole theme of the camp is just trying to inspire girls to know what they can do. They can go into STEAM professions, and they can go into trades."
STEM concepts have been shown to support and develop generations of thinkers, collaborators and problem solvers, according to a study published in the Journal of New Approaches In Educational Research.
However, there are massive gender discrepancies within STEM fields, despite these professions being important both academically and socially.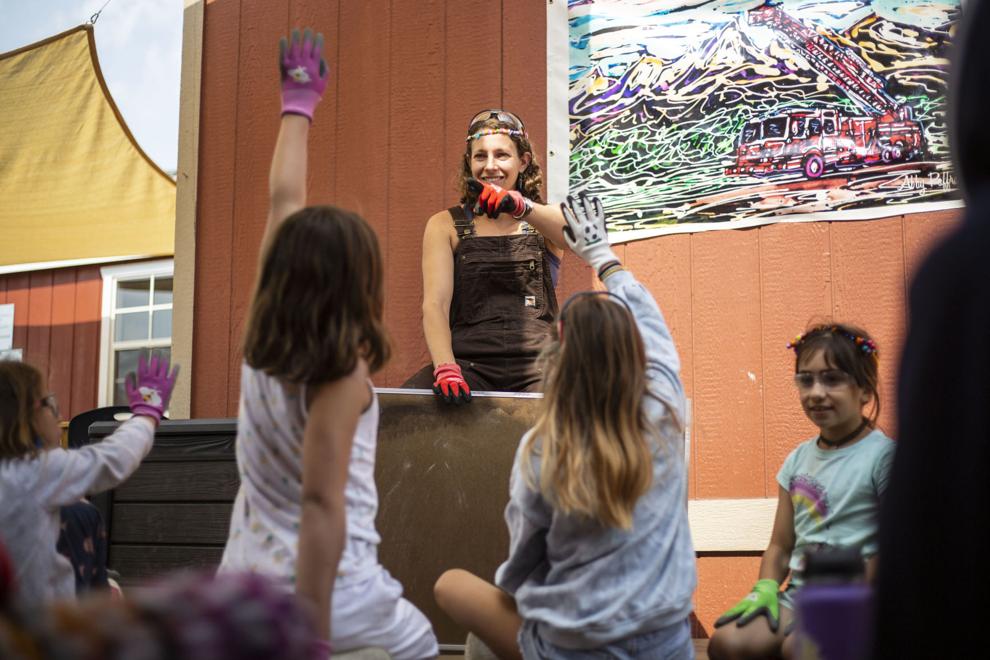 "It starts really young that kids, and girls especially, start feeling like they're not competent in a lot of STEM areas," Luhrmann said.
Even when girls perform as well or better than their male peers on STEM-related tests or projects, girls lose interest at a higher rate and are less likely to pursue advanced courses, majors and careers in STEM, according to the National Science Foundation's Women, Minorities, and Persons with Disabilities in Science and Engineering report.
"In 2008, 41% of college freshman men planned to major in science and engineering, compared to 30% of women," the report revealed.
Additionally, men still hold far more jobs than women in STEM-oriented workplaces.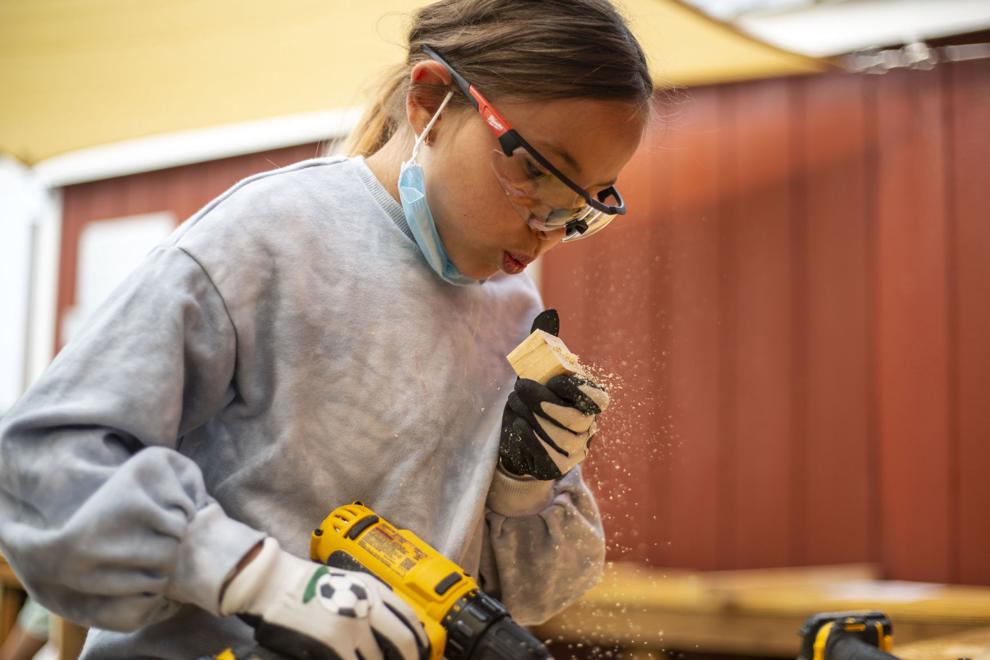 The same report found that men outnumber women faculty members in higher-level STEM education by approximately 5-to-1.
"There is a recognized phenomenon in society that advances men in fields related to STEM while discouraging or leaving women behind," the study stated.
Luhrmann shared her own experience as a woman in STEM education.
"Math and science is a huge struggle for me," Luhrmann said. "I just never connected to it in the classroom or studying. ... Then I ended up going to school for science. ... and I realized that science and math is not just in a box."
To inspire and engage the girls, Luhrmann designed her STEM summer camp to make the subjects as fun and interesting as possible, incorporating STEM concepts with hands-on projects and training, teaching the girls skills like tool safety and etiquette.
"It's been a really cool learning experience to see what they're capable of doing if you just trust them, and you give them some agency and autonomy," Luhrmann said.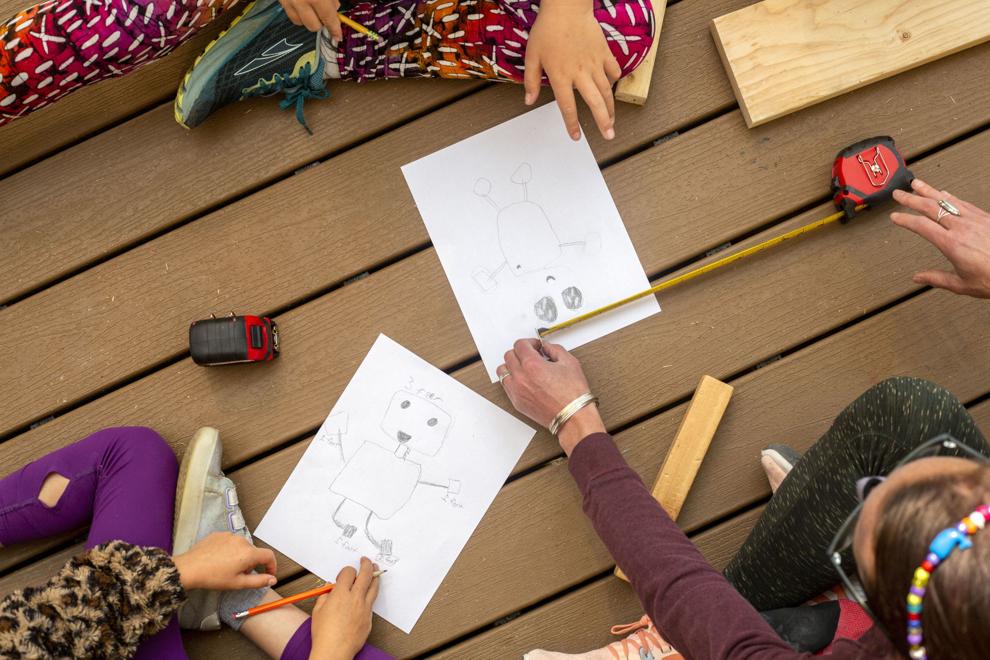 This philosophy, and the engaging curriculum seem to have had the desired impact on the students.
Chip Kobulnicky, the current director of the University of Wyoming Teton STEM Academy, another STEM camp for middle and high school students, says he sees the value in outreach to make STEM programs and STEM fields more inclusive and diverse.
"We just want our field to be a welcoming and inviting field so people of all backgrounds feel like they can be scientists," Kobulnicky said.
Among the middle schoolers, Kobulnicky said that the Teton STEM Academy makes a point to include an equal number of boys and girls in their camps.
"Times have changed even since I was in grad school, it's not just the field dominated by men anymore," Kobulnicky said.
For Luhrmann the most important thing is that the girls know they have the capabilities to grow up to be a carpenter or welder or even a scientist or engineer.
"A lot of them now are really interested in going into STEAM," Luhrmann said.
"The goal is to inspire them and let them learn that they're capable, and that we believe in them."