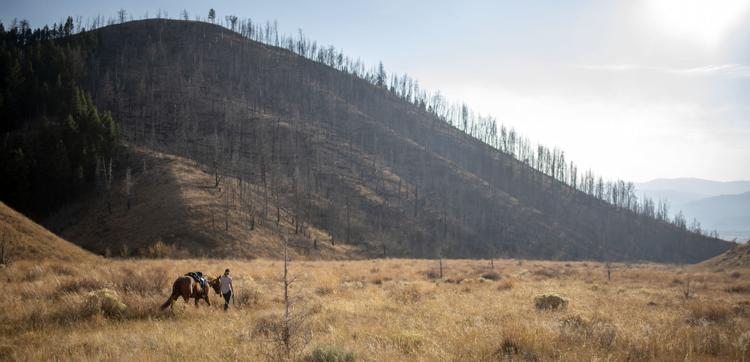 Trevor Bloom, Kate Gersh and Linda Merigliano circled around a game camera strapped to a standing dead tree just far enough off the Wilson Canyon trail to be somewhat inconspicuous.
The motion-triggered device, labeled N2N19, is one of 27 taking still photos in the greater Snow King area right now. Two at a time, the Browning camera mounted on the skeleton of a conifer remotely snaps images every time a mule deer hoofs it down the trail, a climber walks by or (less ideally) a gust of wind tosses the grass that grows within the frame. Wilson Canyon is relatively seldom used. Still, the number of images that have amassed and amount of data that has been eaten up has been immense.
"There's 32 gigs coming off of this," said Bloom, a scientist for The Nature Conservancy. "It's been changed twice this summer. So this camera alone has taken almost 100 gigs of data. We're dealing with like terabytes of data."
All of the data — the images and the stories they tell — is feeding into a project that has been dubbed "Neighbors to Nature: Cache Creek Study." The purpose of the monitoring and scientific inquiry is to come up with data that will help the Bridger-Teton National Forest understand how recreation affects wildlife at Jackson's doorstep, with the goal of establishing thresholds so that the valley's fast-growing human population doesn't displace the area's wild inhabitants.
That has already happened in more people-packed parts of the West, like near Vail, Colorado, where the resident elk herd has been decimated — and rampant recreational use is the major culprit.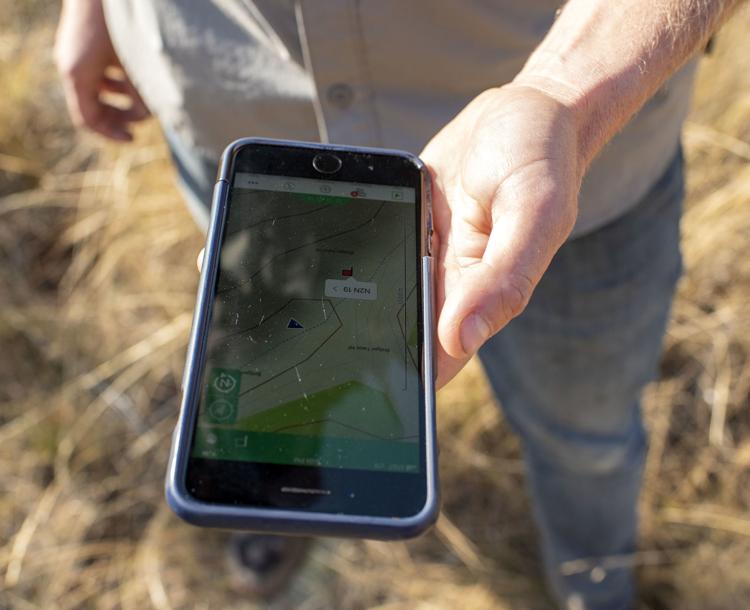 Merigliano, a wilderness and recreation specialist, says she has heard from a number of locals who are resigned that Jackson Hole will see the same fate. People will say that Cache Creek is a "sacrifice area" that ought to be developed because it is already screwed. The veteran Forest Service employee has a response for that.
"No, it isn't," Merigliano said. "It's not screwed up right now."
Essentially every species that exists here has been detected in the foothills just south of Jackson, from ubiquitous ungulates to grizzly bears and wolves, she pointed out.
"There's clearly people and critters using these areas," Merigliano said. "But how do we maintain that going forward?"
Step one toward achieving that goal is improving our understanding of how wildlife and recreation interface at current levels of use. Neighbors to Nature is giving researchers and managers hard data with which to make those judgements.
The greater Snow King area extends from Josies Ridge up the Cache Creek drainage, down to Game Creek and is bounded on the west by Highway 89. There are 50-plus miles of trails in the zone, and they're as well used as those in any part of the Bridger-Teton National Forest. It might be a canary in the coal mine for determining thresholds that could cause the southern Greater Yellowstone Ecosystem's wildlife to change their behavior or abandon an area because of mountain bikers, trail runners or other types of users.
Neighbors to Nature is the brainchild of Tim Farris, a trails supervisor for the Bridger-Teton who landed a federal $25,000 grant to buy the first round of game cameras.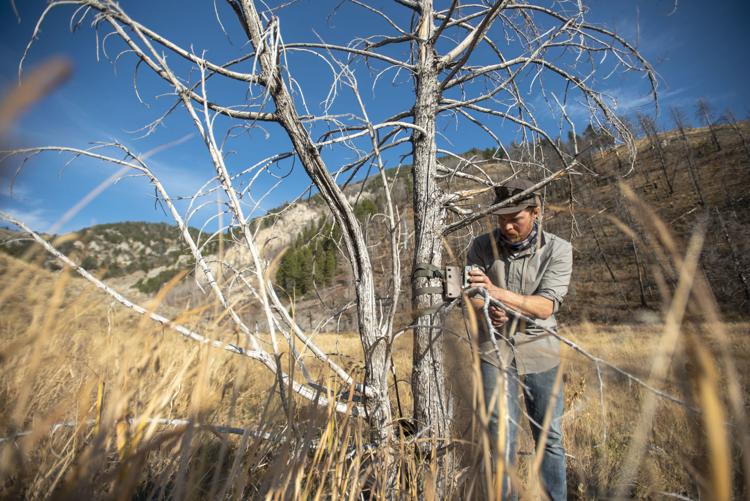 "Right now we're trying to get a baseline," Farris said. "What we can do over time, as use increases, is see if we are starting to find population-level wildlife decline. The end goal for the Forest Service is basically to have stronger data and more accurate data that can hopefully lead into better decisions."
Validating that data is a tall task, with literal terabytes of images coming off of the game cameras. So far they've vetted 60,000 of them.
"We need help vetting all of the images," said Kate Gersh, a project partner and associate director for the Jackson Hole Wildlife Foundation. "We're talking about tens of thousands of images."
The public can assist with just a few clicks.
The Wildlife Foundation set up a "Zooniverse" site where an image appears alongside a list of 38 possible species and types of users, from red fox to porcupine to human pedestrians. The locations are discreet, and helping to ground-truth an image takes just a moment and no more than a minute. Each image is vetted several times before it clears the system. Find the link to participate by searching online for "Neighbors to Nature" and "Zooniverse."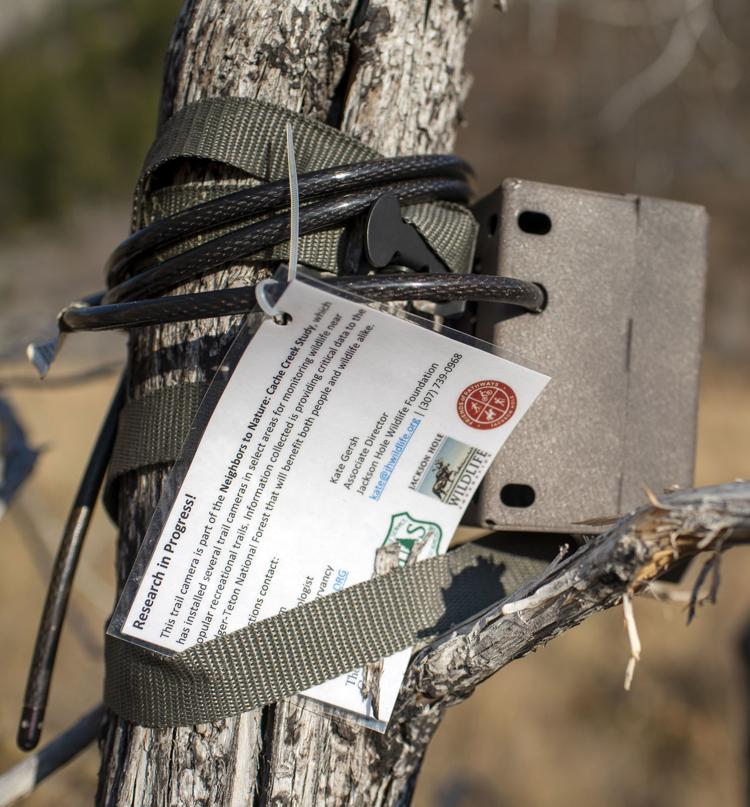 "I joke it's like Instagram for animals and people," Bloom said, "where you're swiping through photos."
The dozens of cameras are placed where they are strategically.
The Wilson Canyon Trail, for instance, is considered "low use" and houses three cameras: One near the canyon mouth near the opening into the mountains, another near a climbing wall that's fast gaining popularity and a third above that spot.
"One of the reasons we set up three cameras here is an anticipated increase in use," Bloom said. "So we could actually do a study on Wilson Canyon independently of the other 24 cameras."
Other low-use trails with cameras in the study area are the Leeks Canyon Road and Woods Canyon trail. The balance are distributed along moderate and high-use trails, from the main Cache Creek drag to Josies Ridge to the new Skyline Trail.
Courtney Larson, another Nature Conservancy staffer, is leading the science portion of the study. She'll be looking for patterns in how wildlife use the area, and trying to decipher shifts in behavior. One of those shifts, documented by past wildlife-recreation research, is a tendency toward nocturnal behavior when there are lots of people around. But really, there are more question marks than answers in this up-and-coming field of research.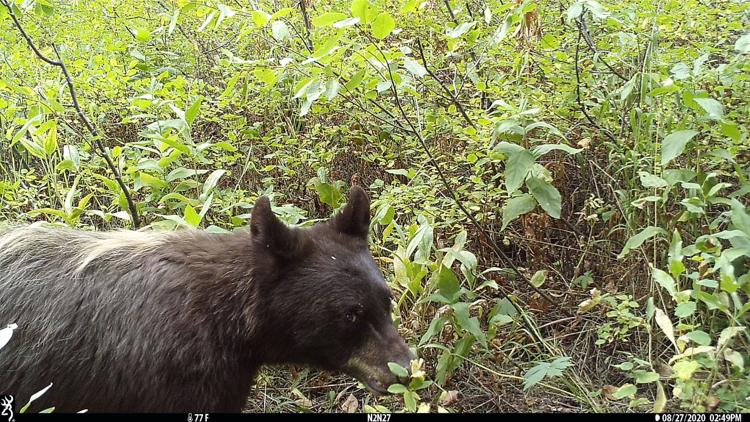 "It's not really clear what the thresholds are for causing species to stop using an area, or reducing use of a certain area," Larson said.
"This is a really common issue that land managers are grappling with," she said. "I think a lot of people are in the state where they know this is an issue and recreational use is growing. What do we do about it?"
Larson is also experimenting with some software that could help make the image vetting process easier. Ideally, she would remove the shots of "nothing," which today are about 60% of the images, eating up the large but finite space on the memory cards and the time of the photo sorters.
"It's really difficult to place cameras in a way where they won't get triggered by branches or grasses or things blowing in the wind," Larson said. "We can't really avoid it."
If she does troubleshoot that issue, it will make photo vetting for people like Bloom — or perhaps yourself — more enjoyable. But it's not like he needs the encouragement.
"You can cruise through them pretty fast," Bloom said. "And it's fun. I sometimes will just do it in my spare time."