Excited graduates celebrated the completion of their high school careers at the Mountain Academy of Teton Science Schools graduation June 2.
This year the ceremony looked more like graduations the school held before the COVID-19 pandemic, with more friends and family in attendance to celebrate the graduating class.
Teachers and staff shared their pride in the students, who, like many other high schoolers, have had their culminating high school experiences disrupted by COVID. In particular, the Mountain Academy graduates were unable to go on their final "journey" to Costa Rica, an established tradition at the school, and had to apply to colleges sight unseen.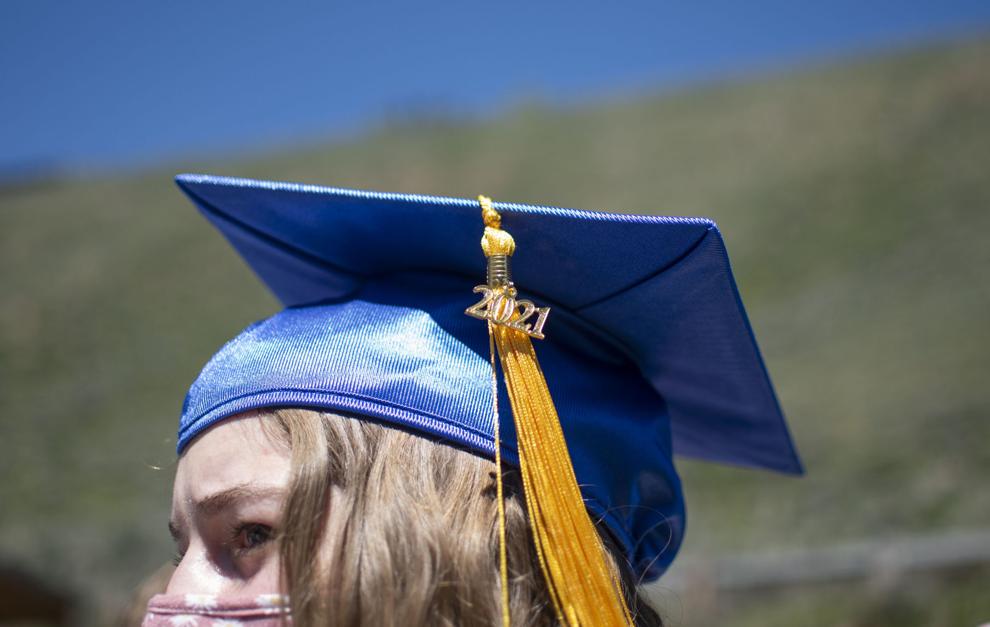 "In spite of everything, you've all managed to find yourselves an academic home for next year, scattering to the Northeast, the South, the Mountain West, to Southern California, to the Pacific Northwest, and one of you even going to Scotland. Well done," said Kristie Wade, a member of the school's board of directors, and mother of graduate Lily Wade.
"You have endured a high school experience unlike any other," commencement speaker Amanda LeClair-Diaz told the graduates. "At this time last year we were uncertain about what the world was going to look like. Now here we are."
LeClair-Diaz also wished the graduates well in their next adventures and educational endeavors.
During the ceremony each graduate spoke, reciting thoughtfully prepared speeches for the audience.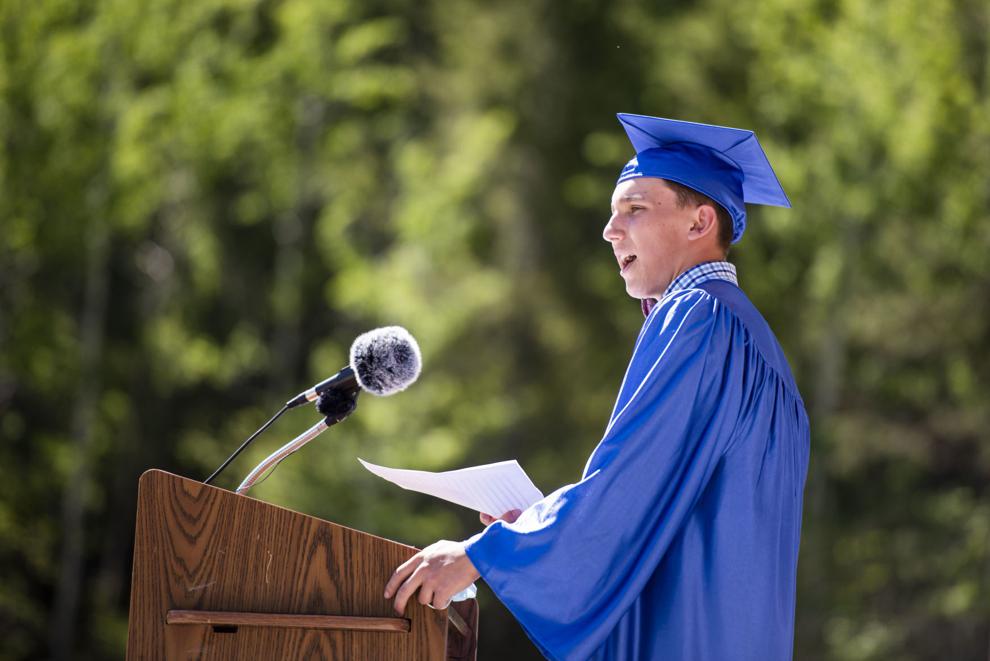 Some speeches were humorous, while others were sincere and touching, and several graduates reflected on their first memories of the academy.
"When it comes to school, I was never a straight-A student, but I did pretty well," graduate George Gervais said. "However, what was just as important to me was the connections and relationships I made with my classmates and teachers."
The graduates became emotional when talking about their memories together, thanking each other for the friendships they formed and the support they provided each other in school and their personal lives.
"These three amazing young women allowed me to grow out of my cocoon. Pushing me out of my comfort zone, expanding my horizons," Natali Campillo said of her peers Abby Heimerl, Emma Nielsen and Erica Bowditch.
GALLERY: Class of 2021
Sights from 2021 commencement ceremonies around the valley.
"This school has developed me as a student and a person," Heimerl said. "This strong community with supportive teachers and classmates has allowed me to come out of my shell and be more open."
Graduate Sophie Porter's father, David Porter, is the head of the upper school and a founding member of Mountain Academy. Father and daughter shared their excitement and disbelief that it was finally her turn to take the stage.
"In around fourth grade, I turned to him and said, 'I am so excited to give my graduation speech on that stage,' " Sophie Porter said. "Needless to say I am so much more than excited, and I am so proud to be standing here."
After receiving their diplomas, the graduates took one last walk down the Coyote Canyon path, with family and friends lining either side.