Though 2021 began as 2020 ended, with the country still caught in the throes of the COVID-19 pandemic, St. John's Health preschool teacher Rebecca Belton has been looking forward to the new year with excitement.
After applying for housing through Habitat for Humanity in 2018, Belton found herself in the final round of potential new homeowners for Phase III of the Grove, the last phase of the Jackson/Teton County Affordable Housing Department's largest project when it was proposed nearly 10 years ago.
In October 2019, Belton was notified that she had not made the final selection. And then, last year, that changed.
Habitat for Humanity community engagement manager Elizabeth Ferguson explained that a family living in the Grove Phase I had moved and sold their home back to Habitat, allowing another family to move in and opening up a spot for a Grove Phase III homeowner.
Belton was first on the wait list.
"I think the biggest difference is going to be time," Belton said of the idea of living in Jackson.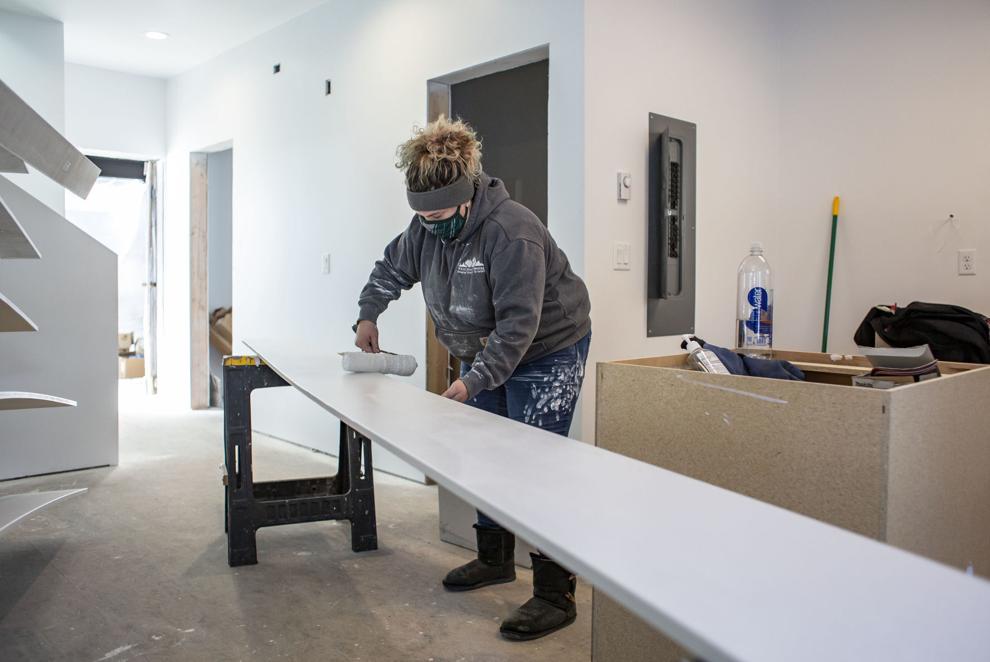 Belton now lives Pinedale and commutes to Jackson for work, which takes at least three hours out of her day. That's time the single mother would rather spend with her 9-year-old son, Eli. She and Eli will have that time when they move into their new digs in June.
Since Belton started her job at St. John's Health in 2016, her typical morning starts at 4:30 a.m. She drives 78 miles north to Jackson, works a 10-hour shift, takes the same route south to return home, and spends as much time as she can with Eli before bedtime.
"I don't get to actually spend a whole lot of time with my son because I pick him up, and then it's dinner, bath, bed," she said.
On her way out of Pinedale at 4:30 a.m., she drops Eli off with her parents, who make sure he gets to the bus stop for school. After school, Eli goes to the business Belton's mother owns, staying there until his mom returns to Pinedale to pick him up.
Despite the clear benefits of living just a couple miles from work and school, Belton said Eli was "a little apprehensive at first, because he was worried about leaving his friends here and having to make new friends. I think he's really starting to get excited."
When she asked him how he felt about moving to Jackson now, Eli gave her a thumbs-up.
While Belton said St. John's offers employee housing, she explained her only affordable option was to live with a roommate — something she felt would not work for her and Eli. So being chosen to move into a Grove unit come this spring brought a shock of gratitude.
"Well, honestly, I wasn't sure I believed it at first," she said.
After concerns arose about costs of the first two phases of the Grove, Teton County directed staff in 2016 to partner with Habitat for Humanity of the Greater Teton Area for the third phase. Habitat broke ground in 2017, working under its standard model of volunteer labor, homeowners pitching in at least 500 hours of "sweat equity" and constant fundraising.
Come June 2021, Habitat's largest project to date is expected to be complete.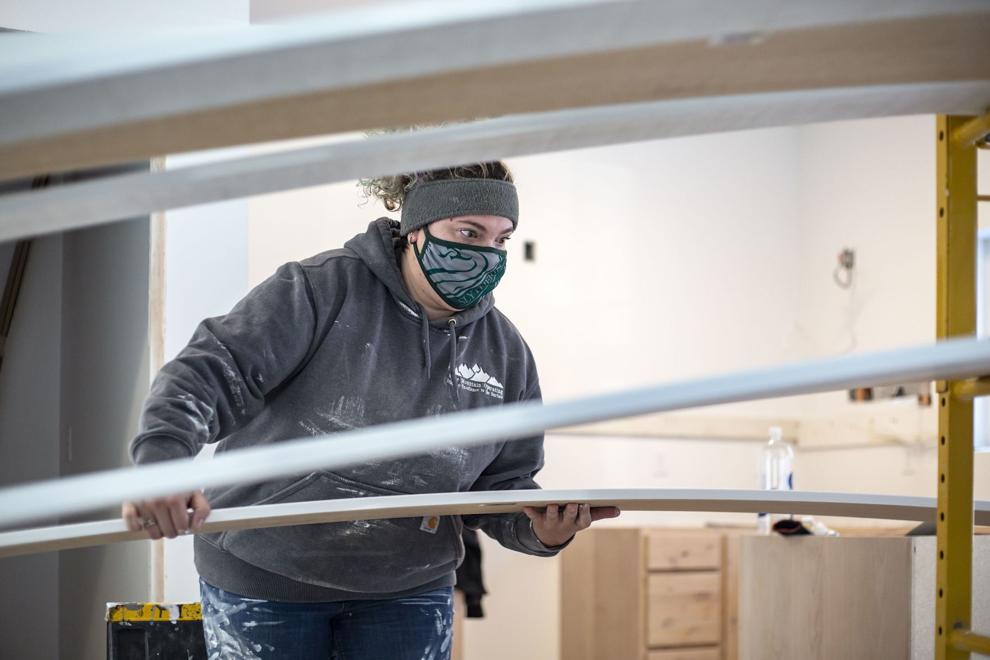 Originally estimated to come in at about $31 million for all three phases, public funding amounted to just $2.4 million for land and infrastructure for Phase III, according to the county department's website, while private funding to be raised by Habitat was estimated to total some $6,750,000, although final numbers will likely change by the time the project is complete.
Habitat's Ferguson said finding new homeowners involves a highly selective process. For the Grove Phase III the nonprofit started with 49 applicants and went through three stages to narrow it to eight.
"People qualify for a program based on three criteria," she said, "ability to pay, need for housing and willingness to partner."
Any applicant not accepted receives a message explaining the reasoning, other resources for housing assistance and encouragement to reapply.
Despite the unprecedented challenges of 2020, Ferguson was grateful for generous donors, resilient volunteers and hardworking employees that have kept the Grove Phase III on track for completion by May.
Ferguson encourages people to give any amount they're able, though local Habitat Executive Director Kris Greenville clarified that "thanks to the generosity of this community, we have successfully achieved our fundraising goals."
"If they're motivated by affordable housing, they can donate to the Grove directly on our website," Ferguson said.
And while Grove III is still finishing up, Ferguson said, the nonprofit looks forward to projects beyond the Grove and to continuing to offer affordable housing options for people in Teton County.