The annual Veterans Day ceremony on Town Square saw a good turnout, despite it being snowy and below freezing.
At least 100 people, including some Jackson Hole High School students, gathered on the square at the 11th hour of the 11th day of the 11th month to honor those who have served and are serving in the U.S. military.
"Thank you all for wearing masks and social distancing and keeping with the COVID protocol," said Ed Liebzeit, a U.S. Air Force veteran and member of American Legion Post 43. "To all the veterans who are here today, thank you for your service."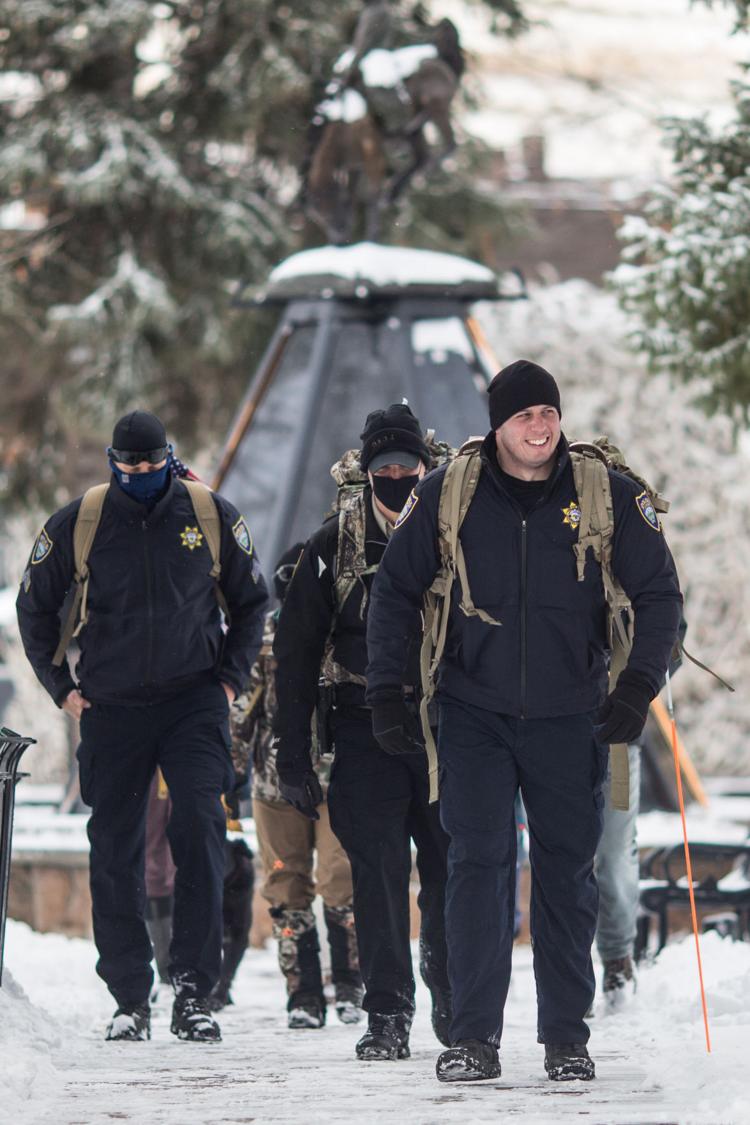 Town Councilor Arne Jorgensen read a proclamation on behalf of the town of Jackson: "It is appropriate to remember and honor our veterans for the great service and sacrifice to our community and to our country," he said.
After the ceremony, some members of the Jackson Police Department, Teton County Sheriff's Office and Jackson Hole Fire/EMS participated in the inaugural Veterans Day Ruck March, an event that encouraged food donations to the Jackson Cupboard.
Each participant filled a backpack with 35 pounds of food and marched 11.11 miles. Upon return to Town Square they delivered their food to Jackson Cupboard volunteers.
Jackson Police Officer Stephen O'Donnell, a former Marine and an active duty staff sergeant in the Wyoming National Guard, came up with the idea earlier this fall after seeing such events elsewhere.
"We want to make it an annual thing," he said, "and we'll do it rain or shine; it doesn't matter."
The event garnered almost 300 pounds of food for the nonprofit, O'Donnell said.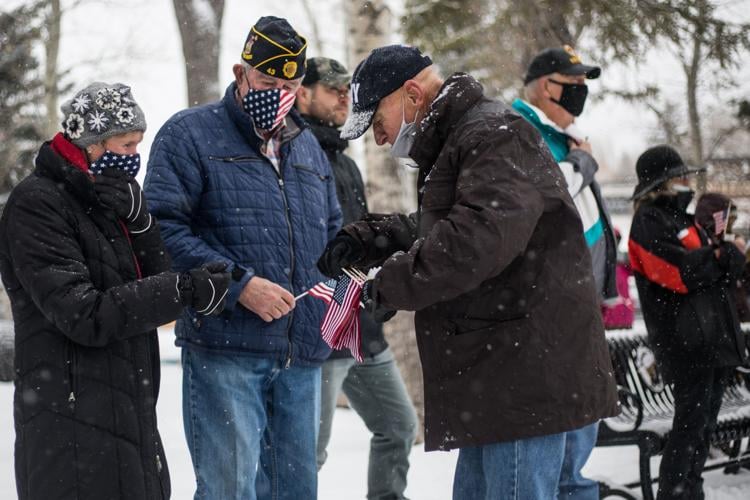 Several sworn personnel and one mom and her 6-year-old participated in part of the march. Because of the windy, snowy weather, only three people completed the whole route, which circled the town of Jackson.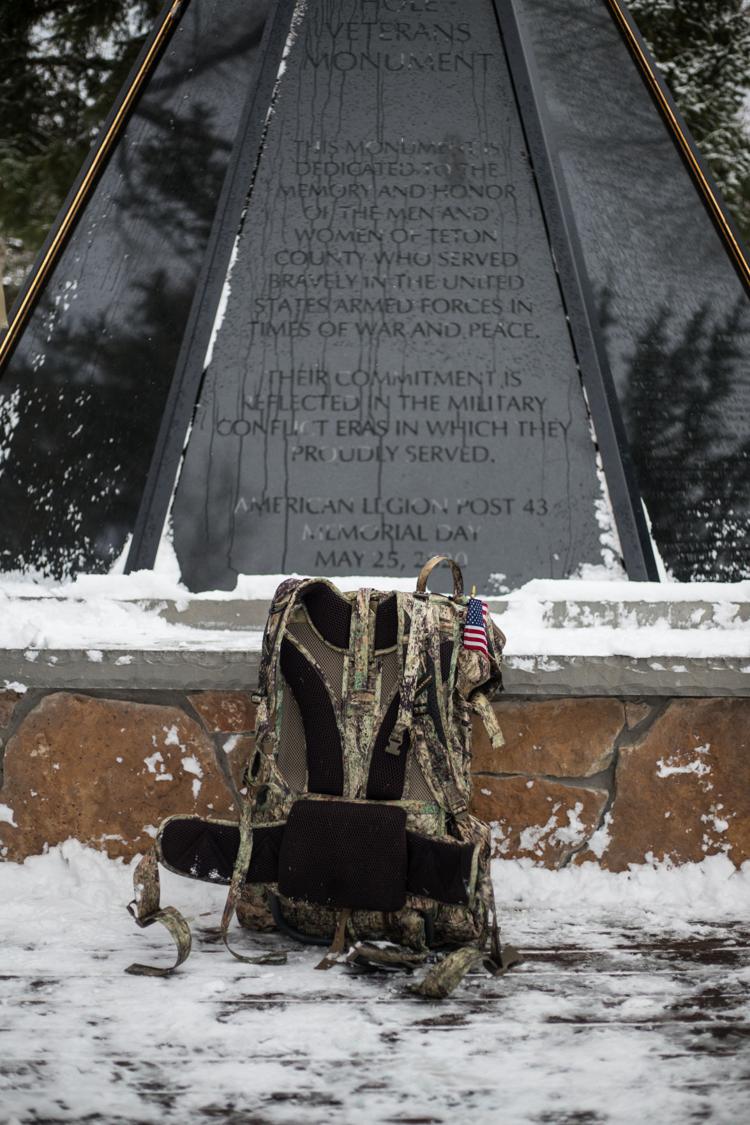 "Hopefully it doesn't snow next year," O'Donnell said.
In 2021 the march will be on Veterans Day following the annual ceremony. Anyone is welcome and encouraged to join.
At the ceremony Liebzeit mentioned the new Town Square veterans memorial, the coronavirus and the election season.
"Despite all the implications of COVID, members of the U.S. military are still in place," Liebzeit said. "They are still doing their jobs. So to the active duty men and women in the military, thank you."
Veterans often don't tell their stories, Liebzeit said, and they don't asked to be recognized.
"Most would say it isn't about the war we fought, but more importantly it's about the peace we brought," he said. "Thank you is simply all most veterans want to hear."